This product is listed here: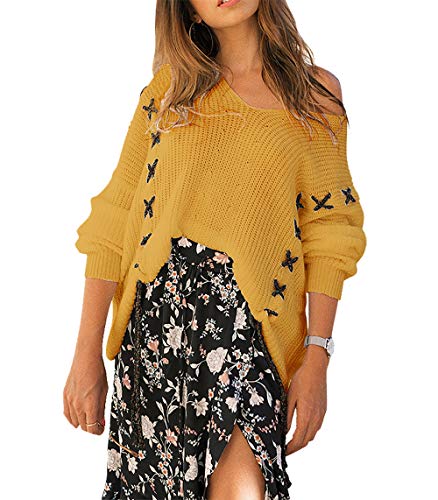 PrettyGarden Pulover
This lace up pullover comes with a new outlook of winter with its beautiful design and warm material. It is made from acrylic, polyester and cotton materials that make it warm enough, and perfect for fall. It has a beautiful v-neck shape on the front and a sexy lace-up design on the back that enables the wearer to show some skin but still keep warm. Never mind the occasion because this pullover can be worn for both professional and casual events. One can wear this pullover to the office or as well blend it with denim pants or tights during the weekends.
Detailed information about PrettyGarden Pulover
Want to brighten up someone's mood and make them enjoy the cold weather? Or just want to surprise a friend on their big day? Then get them this sweater pullover and they will live to cherish it. It is just the perfect gift for anyone during the cold season. This pullover comes in a number of cute colors from army green, black, grey, pink and rusty red.