Incorporate Antique Furnishings in your Home
last updated:
Oct 18, 2020
1732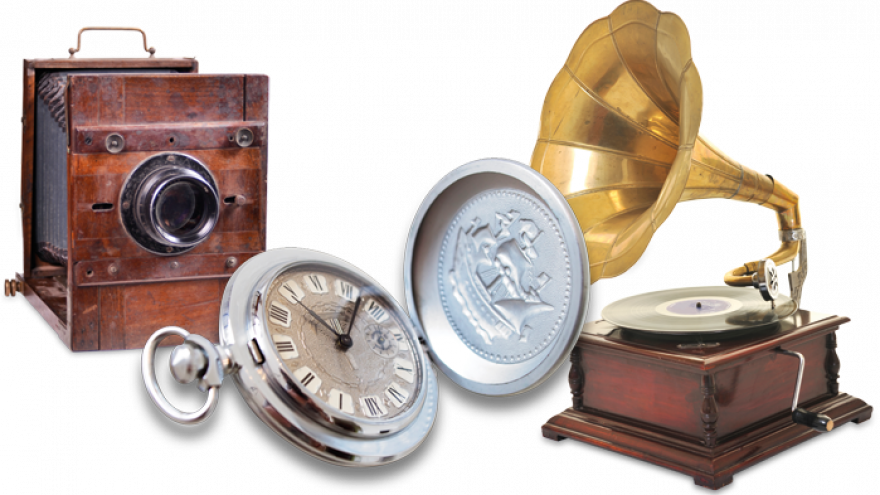 The idea of antiques is something that plenty of home owners shy away from and it can be one of the worst decisions to make when it comes to home décor. Even if you assume that antiques are something that can age a room, that's not always the truth. In fact, there are plenty of ways that you can use old fashioned pieces with modern furniture to create eccentric and appealing styles throughout your entire home.
If you're on the fence as to whether you should buy that vintage armoire or an antique pedestal for the foyer, the answer is yes! Below are some of the most innovative and unexpected ways to incorporate antiques into your home.
Tip 1: Reupholstering Antiques
At the end of the day it will be the general construction of the piece that sets it apart from the other furniture in your home, not necessarily the original upholstery. In most cases, you may find that antiques might not look their best with their original fabric as it can be stained, worn, and torn.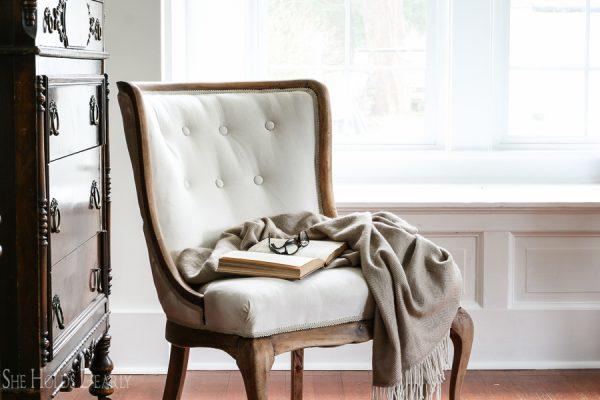 Instead, consider reupholstering pieces to help breathe life back into an older piece of furniture. All you have to do is choose a more modern or contemporary fabric and it will completely transform the look of the piece, meanwhile maintaining its original charm.
Tip 2: Creating a Modern Contrast
It's rare to find home owners that prefer to have a home filled with antiques, mostly because it can add years to the property without adding accent pieces. To help amp up the appeal of any room, create a modern contrast by pairing antiques with something such as abstract art, bright colors, or small décor pieces.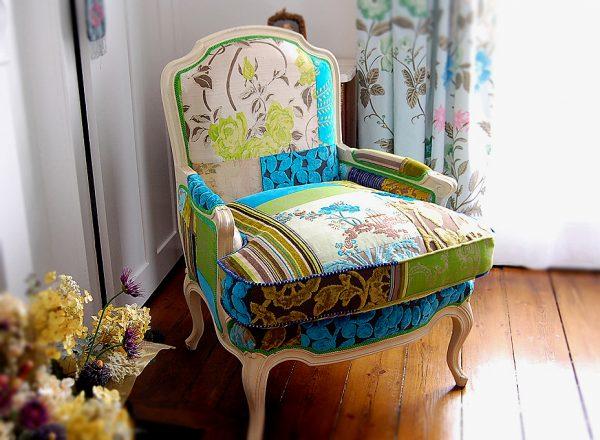 A great example would be to hang a modern piece of artwork behind an antique sofa table to help create a striking contrast that will elevate the unexpected nature of your home.
Tip 3: Use Antique Mirrors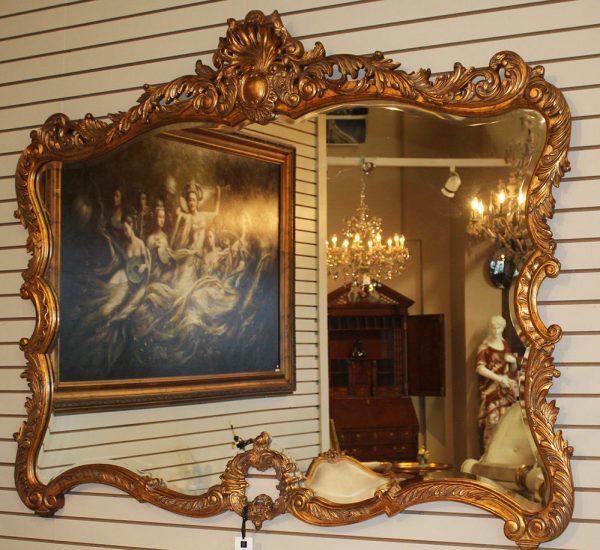 In most cases, the idea of purchasing antique furniture can be overwhelming especially when it comes to your bank account. Nevertheless, there are plenty of older decorative elements that are easy to afford and easy to implement in any space, such as mirrors. Mirrors help to reflect light in a room to make it appear bigger, cleaner, and fresher. All you need to do is find the right antique mirror for your needs. Since a mirror isn't as much of a show piece as an antique chaise or couch, you can easily use it anywhere in your home.
Tip 4: Create Your Own Style and Break the Rules
Gone are the days when homes would have rooms with corresponding colors, patterns, fabrics, and furniture. There's no need to visit your local furniture store and buy items from the same design line in an effort to create a coinciding pattern throughout the house. Instead, embrace uniqueness and creativity by designing your own style and breaking traditional decorating rules.
Antiques are so brilliant in their own right because each piece seemingly tells its own story and this gives you the ability to bring character and life into your home. It's time to step back from the norm and create a focal point of your house that you will be proud of for years to come.
Tip 5: Decorating the Floor
It's far too often that home owners spend the majority of their time and budget decorating with the help of furniture and things to hang on the walls, seemingly leaving floors barren and lack luster. If you're not the type of person who is interested in repurposing antique furniture and décor, why not opt for an antique rug that sets a unique landscape for the rest of the room?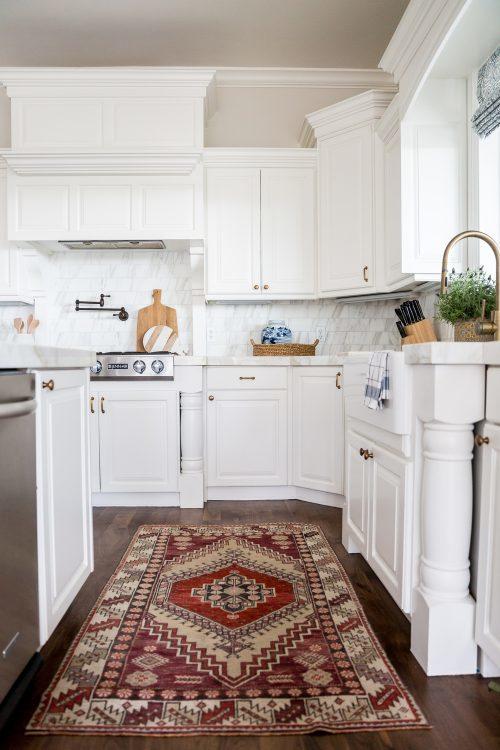 In the majority of cases, antique rugs rarely have to be restored but instead can easily be cleaned to bring out the most interesting features of the piece. It's important to remember that although you'll want to protect your investment, the point behind an antique is to highlight its history. Meaning, you won't want the rug to look like it's brand new and bought from a store down the street.
Tip 6: Take Advantage of Small Things
If you've always owned a home with modern décor and you are just now branching out into the world of antiques, it's best to start small and work your way up to larger pieces. Whether you visit your local antique shop or if you find unique items in a thrift store, there are always hundreds of small antique decorative pieces to find.
Remember, your main purpose is to not only acquire thought-provoking antiques, but pieces that tell a story and resemble your personal style. All you have to do is find a few trinkets, odds, and ends and arrange them throughout your home.
Tip 7: Display Items Proudly
This is another tip to think about if you're shopping for smaller décor pieces such as figurines, cutlery, or even antique dishes. The best thing you can do is display all of your items proudly instead of tucking them away. This is relatively unexpected, as people would traditionally assume antiques would be hidden behind panes of glass or tucked away inside of a cabinet.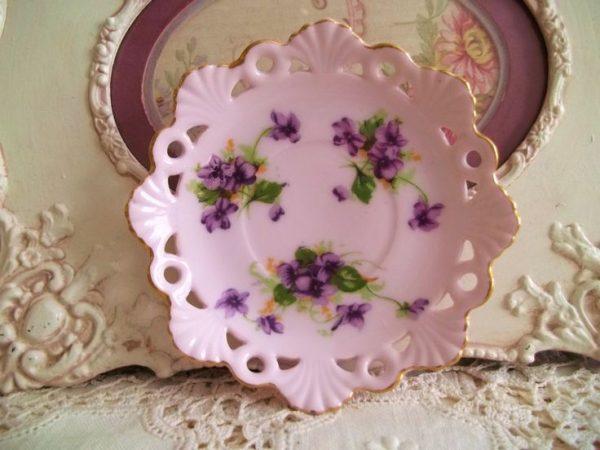 Being able to display the antique items you've curated over the years is a fabulous way to show love to every piece that you own. Moreover, it adds its own type of decorative element that is unique in its own right.
Tip 8: Take Advantage of Brown Furniture
In today's day and age, it seems that most homes are shying away from brown furniture and focusing the majority of their time on white, grey, and black pieces. The main thing to remember is that brown furniture is the staple to antiques and you should accentuate the natural character of each piece proudly. In fact, several interior designers claim brown furniture will make a comeback.
It sets a striking difference between traditionally modern furniture and the warm and inviting nature of antiques, the perfect unexpected twist to a dining room, sitting room, or even a bedroom.
When it comes to incorporating antiques, there are plenty of ways that you can use them to enhance the appeal of your home. From repurposing knick knacks to reupholstering older furniture, antiques are here to stay and are a great decorative item for any dwelling.
Pin for later