How to Make a Christmas Wreath: 3 Quick Tutorials
last updated:
Dec 17, 2018
1873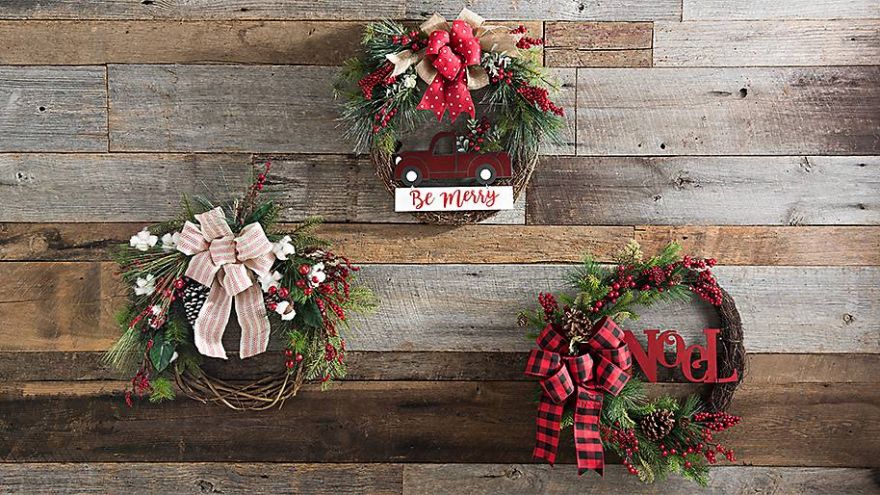 Christmas wreaths are a fantastic way to bring joy and happiness to your household during the holidays, but for many, decorating can be too time-consuming. Instead of spending several hours putting a wreath together with your family, why not opt for something that is beautiful but efficient? We've found 3 great tutorials to teach you how to make different types of wreaths in under 30 minutes. We also love these ideas because your kids can get involved and make their own as well!
Christmas Ball Wreath
Arguably one of the most sparkly wreaths on this list is the Christmas ball wreath. All you'll need is a couple of extra ornaments that you likely already have from decorating your tree. As a very time efficient and cost-effective method of decorating your front or back doors for the holidays, follow the below steps to make your very own ball wreath. As a note, we also love this idea for other holidays around the year too!
What You'll Need
Hot glue gun and glue sticks
Shatterproof ornaments of varying sizes
Wire wreath form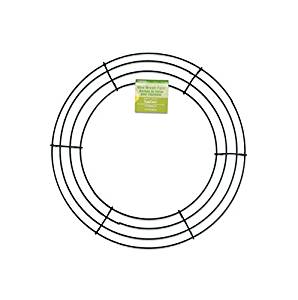 Get It Here
Directions
Take the tops off of all of your ornaments, as you're not going to need them for this tutorial and start warming your glue gun.
Glue your first ornament directly onto the wire wreath form. You'll want to make sure that you find a joint where the wires are welded together and we also recommend using larger balls at first.
Continue gluing your ornaments to the wire wreath in the same fashion, but cluster them together as you go along. You'll find that some spaces are better suited for your smaller ornaments and bigger gaps are the perfect size for the large ornaments.
Once you have completed the first layer of ornaments, start working on your second layer. This will require the use of smaller decorations, as you won't want to take away from the base layer.
As soon as all of the ornaments have been glued and you leave the wreath to dry overnight, you can then hang it up anywhere you desire.
2. Boxwood Wreath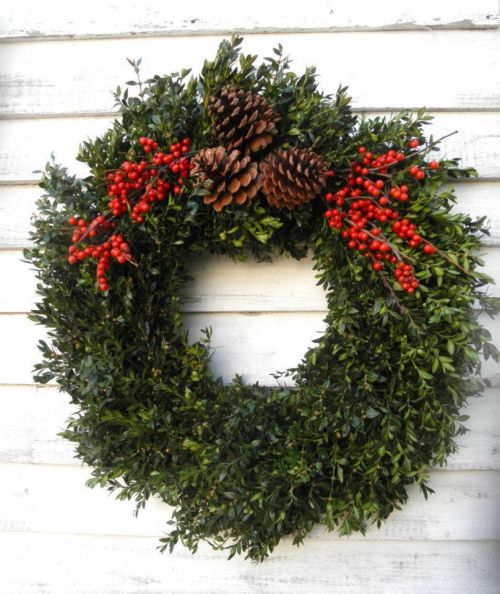 Who said that the only type of wreath you could hang on your door is a pine or spruce needle wreath? Boxwoods are incredibly elegant and they're the type of plant that can serve as a multipurpose decoration throughout the year. We also found that you can find faux Boxwood wreaths at your local craft store, which makes it even easier to complete this project in less than five minutes. If you're someone that is looking for an alternative to Boxwoods, you can guarantee your local craft store will have plenty of different types of foliage to choose from.
As an added note, a great way to enhance the appeal of a traditional wreath is to add different types of faux winter flowers using a hot glue gun. You can place them sparingly just to add an extra ounce of color.
What You'll Need
Boxwood wreath
Thick ribbon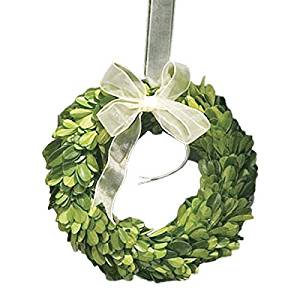 Directions
First, you're going to want to source the perfect Boxwood wreath, making sure you choose one that will take up the majority of your door. Since you won't be adding any extra decorations, you're going to want one that is large enough to set a statement. Our favorite idea is to find a square Boxwood wreath that you can hang as a diamond, however, you can also choose any other shape that appeals to you.
Taking your thick ribbon, wrap it around the top of the wreath so that it will be able to hang on your door.
Using a wreath hanger or your door knocker, tie the top of the ribbon to your door, finishing the knot with a dainty bow.
3. Minimalistic Wire Wreath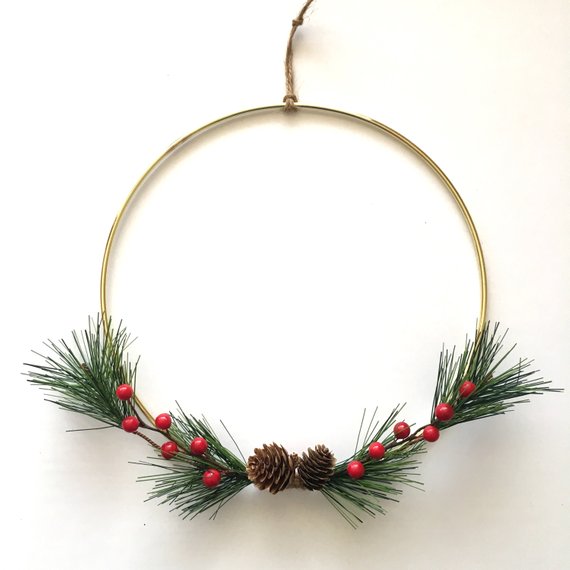 Here's another fantastic tutorial that will take you even less time than the Boxwood wreath. This minimalistic wire wreath tutorial is so simple that your children can do it on their own to create wreaths for their bedrooms or as a gift for a friend's parent or a teacher. The best part is that it requires a limited amount of materials, which is another fantastic way to cut back on the costs associated with decorating for Christmas.
What You'll Need
Wire wreath form
Gold or silver metal spray paint
Hot glue gun and glue sticks
Stems of faux greenery
Clear adhesive hooks

Directions
The first thing you're going to need to do is to spray paint your wire wreath so that it doesn't look like the traditional green that they come in. Opting for a gold or silver metal spray paint is our favorite way of enhancing the appeal of the wire wreath so that it looks more like a piece of art.
Once the spray paint has dried, take your faux greenery stems and using wire cutters, snap off the stems of the plants. This should leave you beautiful foliage that you'll be using to decorate one corner of the wreaths.
Using your hot glue gun, affix the greenery to the bottom left or bottom right corner of the wreath, bunching the different foliage together. If you're looking for even more of an impact, you can place different types of Christmas-related greenery around the entire wire form, it's all up to you!
Allow the wreath to dry overnight and determine where you'd like to place the wreath. Once you've chosen a hanging place, stick the clear adhesive hooks to the door or wall. You can then hang the wreath once the glue is fully dried.
Final Thoughts
If you're looking for a project that will bring extra festive cheer to your household this holiday season, we certainly recommend spending the time to make your own wreaths. In the past, wreath making was something that could take an hour or more, especially when you would affix individual decorations.
Today, there are plenty of modern and effortless options for you to choose from that the whole family can get involved in. With the help of these three fantastic tutorials, you'll be well on your way to bringing joy and happiness to your home this holiday season.
Pin for later