How to Gift a Kindle Book
last updated:
Jul 01, 2019
10327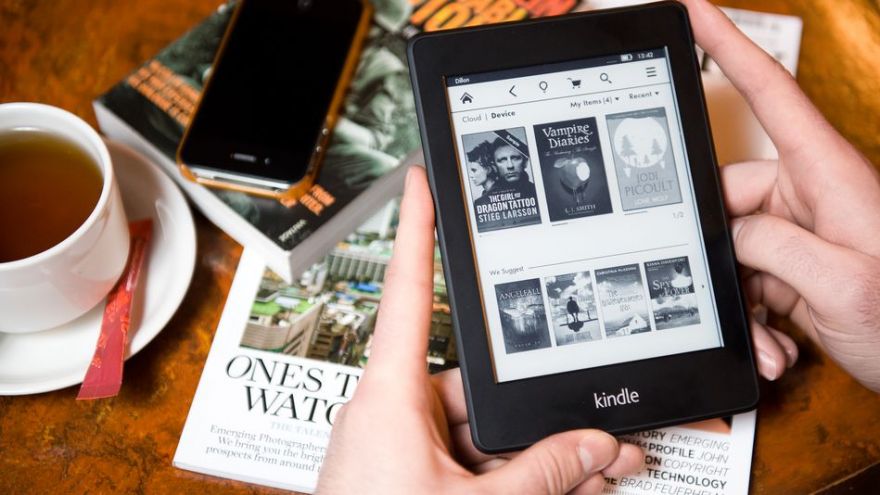 In this guide, we'll tell you the easy-to-follow steps on how to gift a Kindle book, as well as what you can do when gifting books to other devices.
There's nothing quite as heartfelt as giving a friend or family member the gift of a phenomenal book that they have been wanting or that you highly recommend.
Whether you're looking for a birthday gift or if you simply want to share a fantastic novel with a loved one, gifting a Kindle book is easier than you'd think.
Step 1: Finding the Book
The first thing you're going to need to do is to find the book that you want to give as a gift. You'll have to visit the Kindle Store on your desktop browser, as this is the easiest way to give a book as a gift. By using the search bar, type in the book's title or the author and click on the book that you want to gift.
It's important to note that at this time, you cannot gift pre-orders, free books, or subscriptions. Though it is likely Amazon will consider adding these gifts in the future.
Step 2: Choosing the Recipient
The next step is to buy the book that you'll be giving to a friend or family member. All you have to do is click the button that reads, "Buy for Others". After you've selected this option, the page will bring you to a place where you can enter the personal email address of the recipient.
In the event that you don't know the person's email address, you can also opt to email the gift to yourself. You can then forward the email with the gift in it at a later date when you have access to their email address.
You can also print out the email and give it as a physical gift, as all the recipient has to do is enter the "Gift Claim Code" when they log into their Amazon account.
Step 3: Customizing Delivery Options
At this point, you should be able to decide when you want the book to be delivered to the recipient. You have full control over the delivery date, which is ideal for someone who is shopping well in advance.
It also helps you to plan a surprise gift for an unexpecting loved one. We also advise entering a gift message with a few heartfelt words, similar to what you would write in a card.
Step 4: Finishing the Order
As you have an Amazon account, it's likely all of your payment information is already saved in your account. If this is the case, all you have to do is select "Place Your Order" using the Amazon 1-Click payment method. Otherwise, you'll have to enter your billing information prior to submitting the order.
Once you've finished this process, the book will be delivered at the date you had selected.
How to Redeem a Kindle Book Gift
Now that you are aware of how you can gift a book via Amazon, it's important to know how to redeem a book as a recipient of a gift. The steps are just as easy as buying a book for someone else.
Step 1: Visit the Email
First, you're going to want to visit the email that has your gift notification in it. By clicking "Get Your Kindle Book Gift Now", the email will redirect you to your Amazon account.
Step 2: Redeeming the Gift
Next, you'll need to click "Accept Your Kindle Book Gift" and if necessary, you will log into your Amazon account. Once this step is complete, you can then select the device you'll be reading the book on. You'll have a few options to choose from including Fire, Kindle, or the Kindle reading app.
Step 3: Enjoy Your New Book
The book will then automatically be transferred to the appropriate device that you'll be reading it on. All that's left to do is enjoy the novel and thank the person who was kind enough to gift you a Kindle book!
Gift a Kindle Book: Tips

Although the process of buying a book for someone else is rather simple, it's important to consider these tips, as they can help to make the transaction much smoother.
✓

Redelivering Books
Did you know that if you have already purchased a book you can easily redeliver it in far fewer steps than above? To gift a book that you have bought before, all you have to do is visit the "Your Digital Orders" page found in "Your Account".
When you reach the "Order Summary" page, you can easily click "Resend E-mail" button. You can then forward the email to a loved one or print out the email to put inside of a physical card.
✓

Copyright Restrictions
It's important to know that not every book that is available in one country may be available in another. Availability will vary depending on copyright restrictions and the country you'll be sending the book to.
In the event that you're unable to gift a particular title, you can opt to order an Amazon.com gift card for the same value. The recipient can then use the gift card in any way they see fit.
✓

Gifting to Non-Kindle eReader Owners
In the event you want to gift a Kindle book to someone who doesn't own a Kindle eReader, all they need is an Amazon account and the Kindle app.
Little do most people know that by downloading the Kindle app on an iOS device, for example, they have access to all of the phenomenal titles on the Kindle store. As an iPad works similarly to an eReader, they can still enjoy their favorite titles.
Instead of opting for a traditional gift, such as a gift card, why not consider giving someone a phenomenal book that you love? With the convenient and user-friendly nature of Amazon, everyone can enjoy a wide variety of different titles with ease.
All you need is an Amazon account and a digital device that will allow you to download an app. With the help of this guide, gift a Kindle book in the simplest way possible!
Pin for later