How Much to Spend on an Engagement Ring? A Short Guide to Engagement Ring Shopping
last updated:
Feb 21, 2019
1588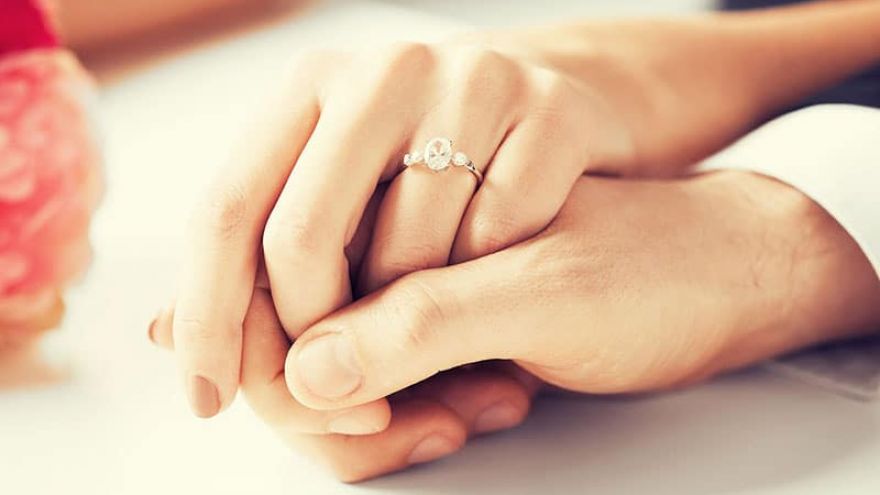 When you've decided it's time to seal the deal and propose to your significant other, you're going to need a ring. In the past, there were certain etiquette rules to take into consideration. However, in today's day and age, things have changed. Figuring out how much money you should spend on your engagement ring is dependent on several factors. You're going to want to make sure you're buying something memorable as well as something affordable. With this guide, you'll be well on your way to buying the perfect ring that your soon-to-be spouse will appreciate for years to come.
Tip 1: Looking at Your Salary
In the past, there was a rule that suggested people should spend the equivalent of two or three month's salary. It's important to remember that this was during a time when living expenses were at a minimum. It was also far easier to afford a home, a vehicle, and weddings were mostly paid for by the family of the bride or the groom. Today, you might not be in a position to where you can spend upwards of $10,000 on an engagement ring. In all honesty, for the everyday person, spending that much money is incredibly irresponsible.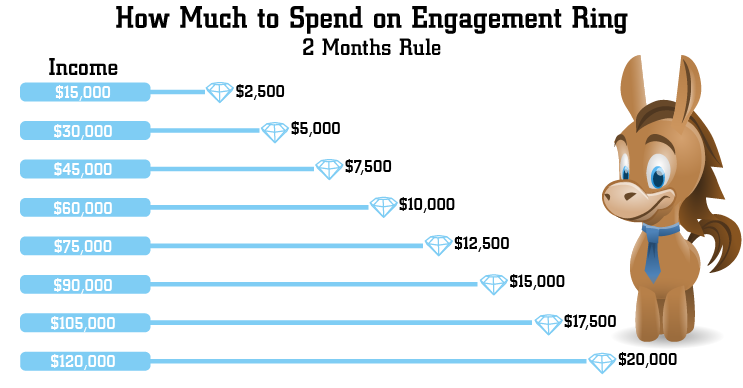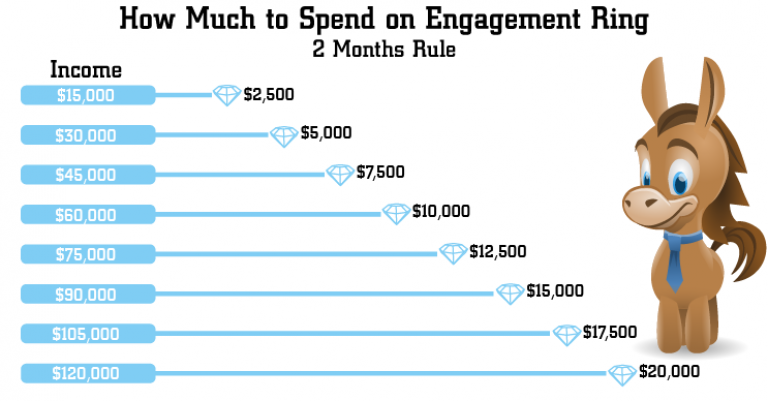 First, you should look at the amount of money that you make on an annual basis. Then create a budget based on your regular expenses and the bills that you're responsible for. You can then determine what your budget for "extra" expenses is and determine the price point that you're comfortable with. For example, if you have an extra $200 per month to allocate towards a ring, start saving as soon as possible. Once you reach an appropriate amount that you are comfortable parting with, you can then choose the right ring.
Tip 2: Understanding How Diamonds Work
We also recommend taking the time to do research on the different ways that diamonds are graded. As most engagement rings are made with diamonds, you'll need to know what makes some more expensive than others. There's far more than carat weight to take into consideration, such as clarity and brightness. The more flawless a diamond is and the higher the clarity, the more expensive it's going to be.
You might find that flawed diamonds look identical to flawless diamonds to the eye. It's important to remember that your significant other isn't going to be looking at their ring with a microscope every day. As long as it looks brilliant on their finger and shines brightly in the sunlight, it'll be exactly what they want.
Once you have an idea of how diamonds get their cost, we recommend taking a trip to a jeweler. You can ask them to show you an example of rings at different grades so you can get an idea of their cost. Make sure that you visit multiple jewelers as well, as some companies overcharge for their name. For example, a ring from Tiffany's that costs $15,000 can often be found for $8000 or less from another jeweler.
Tip 3: Thinking About Band Material
Another important thing to remember when shopping for an engagement ring is the material of the band. Most people don't take this into consideration, as they believe the stones are the most important part of the ring. We can promise that even if you bought the most beautiful diamond and had it set on sterling silver, the ring will be of poor quality. There are two main materials that you should consider when it comes to engagement rings, gold, and platinum.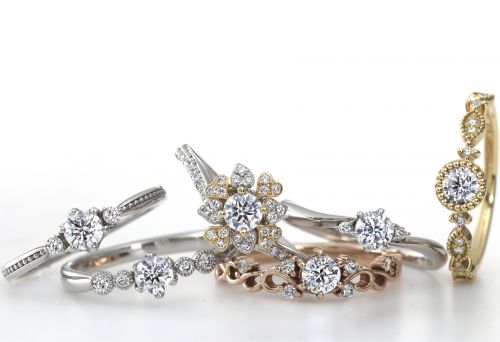 You're also going to want to pay close attention to plating. Many engagement rings are plated in platinum for additional shine and resilience. However, it doesn't mean that the whole band is made of platinum, it will likely be made of gold. If you think that an engagement ring is overpriced yet only plated in platinum, it might be time to consider another ring. At the end of the day, regular gold is a fantastic material that won't turn their finger green and will have the shine and sparkle you desire.
Tip 4: Not Choosing Diamonds
This is when you're going to want to get a clear idea of what your soon-to-be-spouse is going to want. Many women aren't interested in the traditional concept of diamonds. In fact, there are plenty that would prefer a gemstone such as emerald or ruby instead. This is another avenue that will require a lot of research, as these gemstones are different than diamonds. In addition, in many cases, they can be equally as expensive as diamonds. However, the general rule of thumb is that gemstone engagement rings are typically less expensive.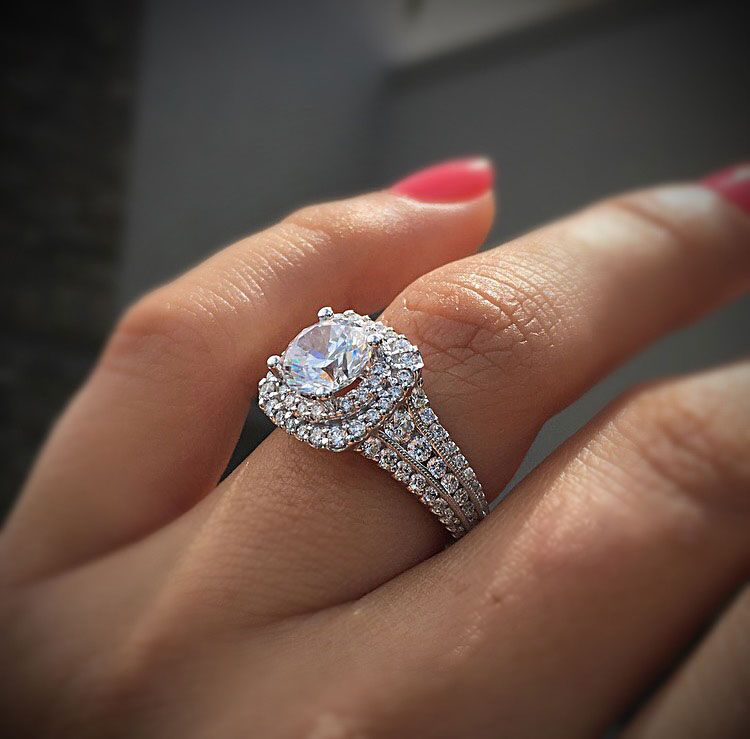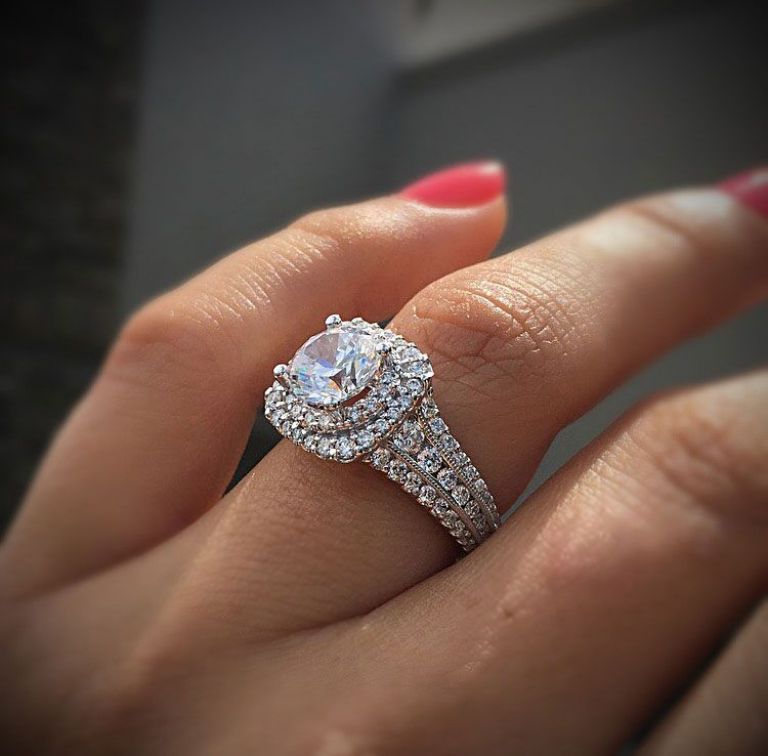 If your girlfriend or boyfriend is interested in something unique, opting for something other than a diamond is a good idea. It will show off their personality and give them an engagement ring that they'll be proud of. Meanwhile, you'll be able to save money on your engagement ring that can be put towards the wedding.
Tip 5: Warranty and Maintenance
As another aspect of engagement ring shopping that people forget, you need to pay close attention to warranty and maintenance agreements. The majority of engagement rings will come with a warranty. This helps to make sure that in the event the diamond or stone is damaged or lost, it can be replaced free of charge.
You will also want to pay close attention to your maintenance agreement. Typically, you will be required to bring the ring in for regular inspections and cleanings to keep your warranty valid. If you're buying a ring from a store that you don't have in your local area, the maintenance agreements are important to remember.
Tip 6: Purchasing Ring Insurance
Above all else, make sure that you take the necessary steps to put the ring on your insurance. It doesn't matter how much money you spend on an engagement ring because it should always be protected.
Accidents happen, items are stolen, and the last thing you'll want is to have to shell out several thousand to replace a ring that you just purchased. Insurance is a sure-fire way to give you the peace of mind and comfort that you need to keep the ring safe.
Pin for later