10 Awesome High School Graduation Gifts
last updated:
Jul 08, 2019
1005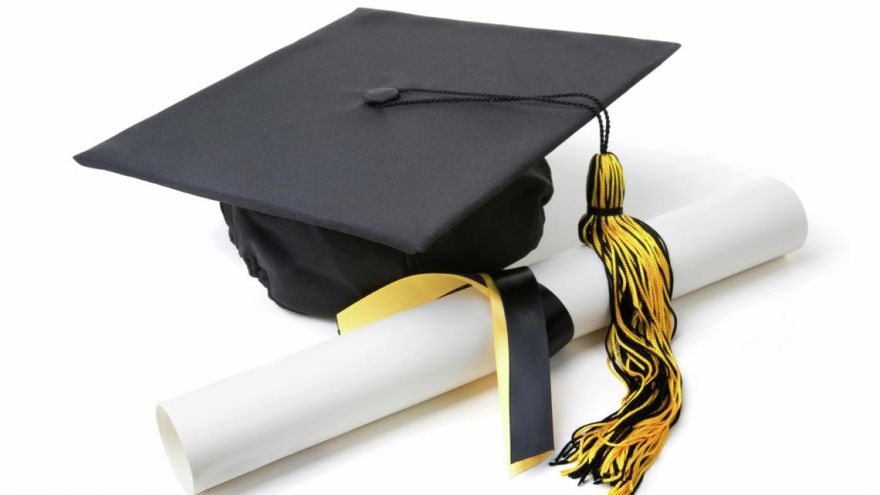 If you're not sure what recent high school grads classify as awesome these days, not to worry! We have rounded up our 10 best picks for perfect high school graduation gifts. Whether it is your child, grandchild, niece or nephew, you can find the right gift here.
Do you remember the joy you felt when graduating high school? You finally did it! You've turned 18, and the world is yours! Whether you went off to college, decided to travel, or started working, this was likely a pivotal moment in your life. It is for all of us.
If you've got some high school graduation parties to attend, you want to show up with an awesome gift to celebrate the big moment. Browse our list and pick the item you like the most!
10 High School Graduation Gifts & Ideas!
1. Wireless headphones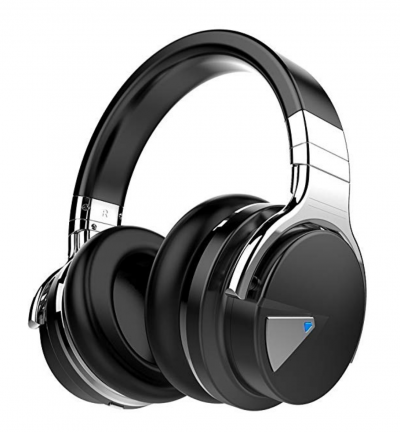 Get the COWIN E7 bluetooth headphones here
The latest and greatest tech trend that is perfect for any recent high school grad is wireless headphones. These are perfect to use in the gym, walking to class, while studying, and so much more.
These make it easier than ever to be connected while on the go. Plus, if the grad is your child, these headphones will probably make them more likely to call you while away at school, so it's a double win.
Oh one last thing, this option is among the cheapest ones on our high school graduation gifts list!
2. Laptop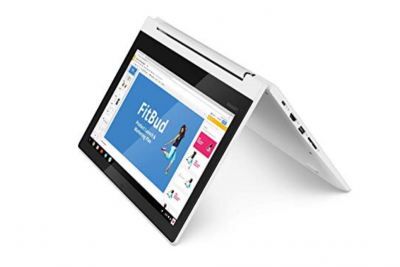 Get the Lenovo Chromebook C330 2-in-1 convertible laptop here
If you are really looking to wow the recent grad, a laptop is a perfect gift idea that they will definitely put to good use. No matter what their plans are after graduation, a laptop is pretty much a necessity in this age of technology.
This is a major expense that most recent grads struggle to pay for, so if you are able to, surprise them with it as their graduation gift!
3. Smart watch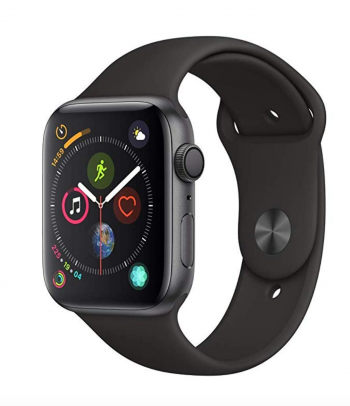 Get the Apple Watch Series 4 here
There are so many smart watches on the market these days, and they are an excellent way to stay connected and to stay healthy! The recent grad can track their steps, exercise, see text messages, and so much more.
If you are worried about their safety if they are moving away for college or to travel, a smart watch is something that can help give you peace of mind, as there are certain models that have safety features like GPS tracking, panic buttons, and more.
4. Luggage/Backpack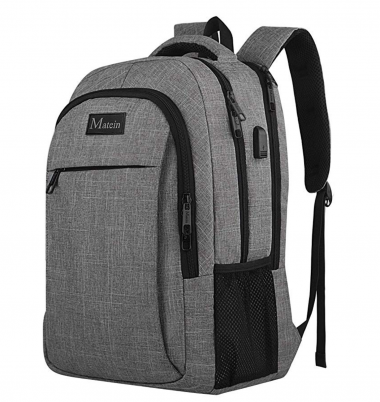 Get the Matein travel laptop backpack (anti-theft) here
No matter their plans, some time of luggage is a great idea. A backpack is great for the grad who is moving away to college. A luggage set is great for the graduate that is planning to do some traveling (unless they are backpacking, in which case a backpack is great for them as well!)
In general,a luggage set is a great gift that they will put to good use no matter what. From trips back home, to semesters abroad, they are sure to do at least some traveling, and for that reason, they are in need of some luggage.
5. College jacket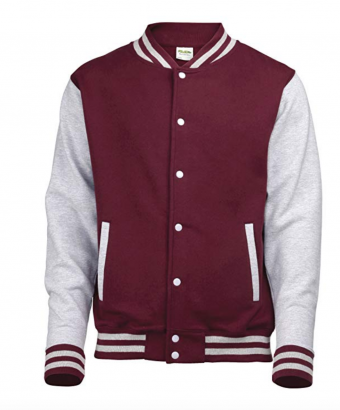 Get the AWDis unisex varsity jacket here
Specifically for the graduate who is heading off to college, some new collegiate gear makes for a perfect graduation gift. School spirit is so important, but it can be expensive to purchase a whole new wardrobe!
Start them off with some new pieces that they can wear and they'll feel so confident as they step on campus for the first time as a student!
6. Cufflinks/Tennis bracelet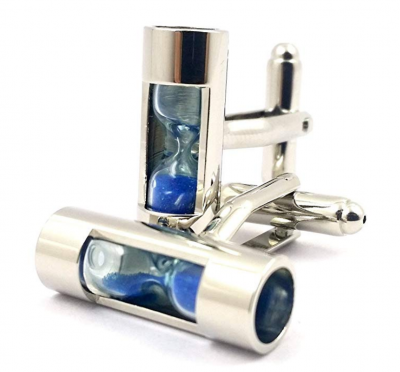 Get the LBFEEL Real Hourglass cufflinks here
Graduating high school is a big step towards becoming an adult, and to help them really feel like it, consider investing in a nice piece of jewelry as their graduation gift!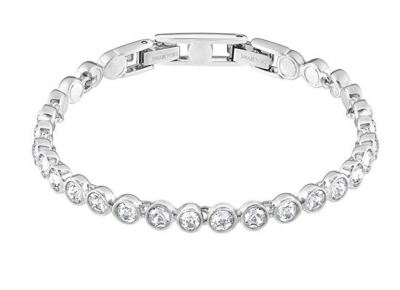 Get the Swarovski tennis bracelet here
Think nice cufflinks for the guys, or a nice tennis bracelet or set of earrings for the girls. These will be the perfect accessories as they start going on job interviews, out on dates, and more!
7. Insulated cup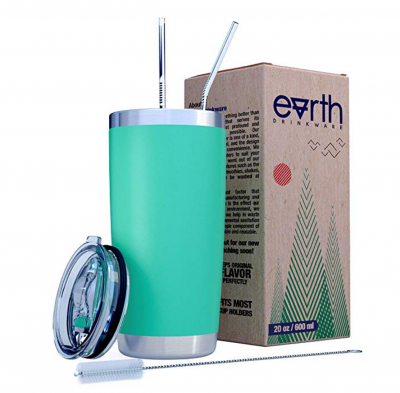 Get the EARTH 20 oz teal stainless steel tumbler here
No matter the graduates plans, they are sure to be on the go a lot. A nice insulated cup will keep their coffee hot in the morning or their water nice and cool. We recommend a mug that can regulate both hot and cold drinks so that they can make use of it all day long and all year long!
To make the gift even more special consider personalizing it with either their name, initials, or college logo.
8. Conversation starter game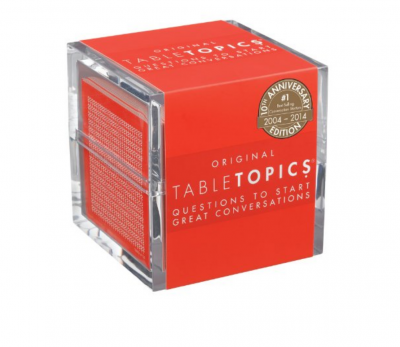 Get the TableTopics Original here
To help make it easier for the recent grad to start forming new friendships, consider getting them a conversation starter game that will help them connect with new roommates, classmates, and more!
It can feel overwhelming to be surrounded by tons of new people, and a game like this can help take some pressure off and make it easier to get to know others, and for others to get to know you.
9. A year's subscription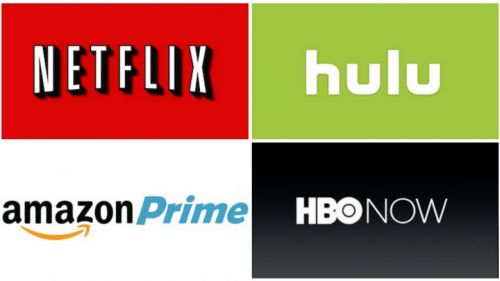 A perfect gift idea that any high school graduate will appreciate is a subscription box or a subsciption to any one of their must-have services. This could be Amazon Prime, Netflix, Spotify, Hulu, and the list goes on! These are services that kids these days pretty much feel like they can't live without, and knowing they will have it for the next year is the perfect gift.
Whether they are away at school, or off traveling, having their favorite music, podcasts, shows, and movies with them at all times is sure to make them incredibly happy.
10. Money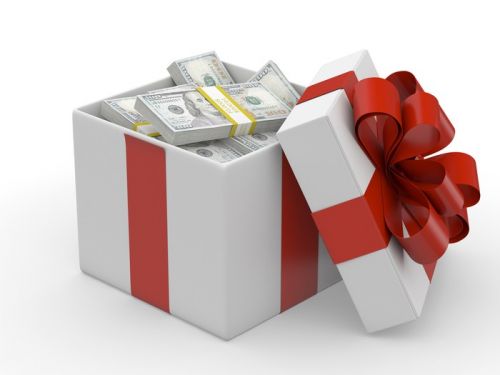 Finally, you can never go wrong with giving the gift of money since graduates are always in need of some cash! If you aren't sure what the high school graduate really needs (or wants), money is a great idea so that they can go out and get it themselves.
Depending on their plans and their budgets, they might appreciate this gift more than anything so that they can decide what is most important to them, or choose to save the money for when they need it!
No matter what the recent high school grad's plans are, this high school graduation gifts list should help you select the perfect gift. Whether you go with something more practical or more fun, your gift is sure to be a highlight. When in doubt, you can always give the gift of money, as that is one thing that all recent grads can put to good use no matter what their plans are!
What was the best gift your received when you graduated high school? Let us know!
Pin for later