5 Subscription Boxes that Make Life Easier & Make for a Great Gift!
last updated:
Oct 19, 2020
1131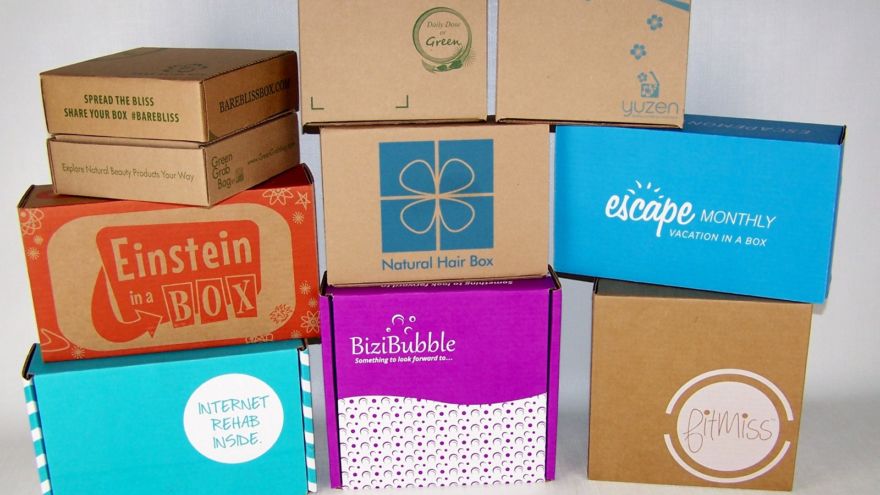 One of the best inventions of late (in our opinion) is the subscription box. Seriously! These monthly boxes are filled with all sorts of unique products that you get to try for a reduced price. Plus, it is always a fun surprise to see what you get each month. Such fun! This also makes for such a great gift idea, and you don't have to do the thinking about which products to pick!
While there used to be a pretty limited selection of subscription boxes on the market, today you have so many options to choose from. Want to try new beauty products? Food? Pet supplies? Clothing? Just about anything you want, there is more than likely a subscription box to try out.
Not only are subscription boxes fun, they can also be incredibly useful. If you are always busy and don't have time to cook, for example, you can get food delivered to your door! Don't have the time to get items for your pet? There's a box for that! Can't think of the right gift for someone? Sign them up for a subscription box! The possibilities are endless, and they are also incredibly fun.
Are you overwhelmed by the current selection of subscription boxes? There used to be not enough selection, and now it feels like there is too much! No worries. We have selected the 5 best subscription boxes than can either make your life easier or work as an excellent gift for a parent, sibling, spouse, or friend!
Are the Products Actually Good?
A big question that people have when it comes to subscription boxes deals with the quality of the products themselves. And it makes sense. Who wants to pay to get a bunch of poor quality products each month that you have no real desire to use, wear, or eat? However, the beauty of subscription boxes is that they are always filled with all sorts of unique, high quality products that you will certainly want to at least try.
Is there a chance you'll get someone one month you don't really like? Of course! There is always that risk, but at least you know that the quality is there with the products you will receive. Some you may not like, but some you are sure to love, and without trying it via these boxes, you would never know about it! These are such a great way to discover new products that you never knew you needed (until now!)
Are They Expensive?
The other main question surrounding subscription boxes is an obvious one – what does it cost? If you are getting all of these awesome products each month, it's going to cost a lot, right? Not necessarily! In fact, most subscription boxes are very affordable with most boxes ranging from 10-30 dollars per month. That's it! Think how much you spend each month just on coffee. You probably spend that much in a week. These are affordable boxes, which is another part of what makes them so great. Overall, you are saving a lot of money on the individual products, you certainly couldn't purchase all of them for that price, plus you get the convenience of them being delivered right to your door! What could be better?
Now that you are sold on the convenience and quality of subscription boxes, let's get to the good stuff! Here are the 5 best boxes that we are really loving right now.
1. Allure Beauty Box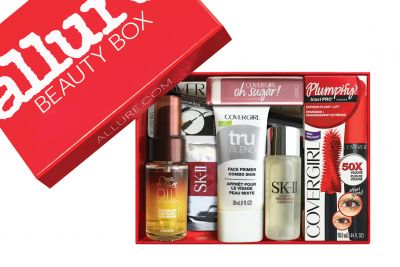 Our first pick for subscription box is this awesome beauty box from Allure! For decades, Allure Magazine has been the go-to destination for all of the best beauty tips and product recommendations, and now you can get those top products sent right to your door. Allure experts pick the items included in each and every box, and in addition to the products, you also receive valuable tips and tricks on how to best use them! This is a total step up from your old magazine subscription and makes for a great gift to send to any beauty lover.
This is also great if you don't have the time to research products for yourself- have this sent your way each month and you'll get to try all the hottest, best products on the market! Each box contains a mix of travel size and full size products, giving this box a wonderful value for the money as well. You can't go wrong with this!
2. Bulu Box – Try 10 Great New Products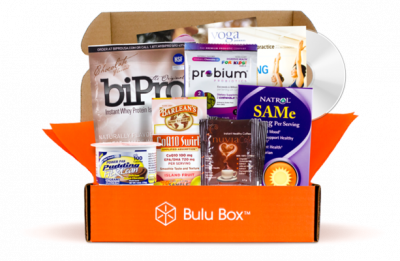 We love this next subscription box from Bulu because you get 10 products to try out each and every month. If you are looking for a subscription service that lets you try various health foods, vitamins, and other healthy lifestyle products, this is the box for you!
Let's face it, staying healthy can get expensive. What we love is that for an affordable price you can get healthy products sent right to your door every month- you don't have an excuse anymore to not be healthy! We also love that this box focuses on total health – you get an assortment of healthy items to eat, supplements to try, and products that help you skin, hair, and your overall body! Perfect to gift to anyone who is very health conscious, they will totally love getting to try out new health products each month. If you are looking for motivation to get healthy, why not subscribe to this box yourself and see what you get each month? It couldn't be easier!
3. Prime Pet Box Premium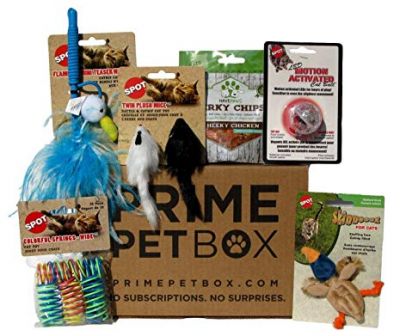 Pet lovers, this next box is for you! We had to include a subscription box that is specifically for our furry friends, and this one is nearly perfect. Called the Prime Pet Box, you get a selection of items specific to the type of pet you have. This particular box is for owners who have cats, but there are also boxes for dogs- large and small! Each month you will get an assortment of toys and treats- what's not to love? All of the toys come from Ethical Pet, a great company that sells safe, fun toys for all pets.
Treats come from HavePaws and are the perfect way to spoil your furry friend! These boxes also come with other supplies you need, making it a great assorted box that is great to send to any person who owns a pet. If you own a pet, this is also great for you! If you never seem to find the time to make it out to your pet store, you don't have to feel guilty any more! You can easily spoil your pet by getting them new toys and treats each and every month!
4. Luxury Sun Care Sample Box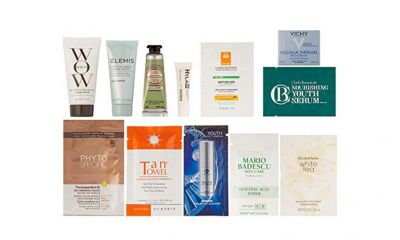 Maybe it is just us, but we absolutely love trying new skincare products. I mean, who doesn't?! Always on the lookout for the next best thing, we absolutely love this sample box that is filled with luxury skincare products. Best of all, you have two options to choose from. Do you (or someone you know) worship the sun? It feels great, but it can take a toll on your skin!
Choose the sun care box and get treated to all sorts of skin (and hair!) care products that will help repair your skin to its beautiful natural glow. If you don't want to focus on sun care, try out the daily beauty box and get treated to all sorts of products that will have you looking, smelling, and feeling excellent! Excellent to give as a gift, but you also shouldn't feel guilty at all for sending this to yourself and get pampered once a month!
5. Tea Runners: Pure Tea Box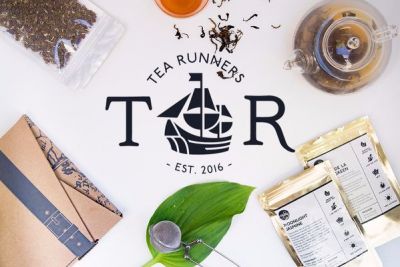 Finally, we love this tea box from Tea Runners. Gorgeous packaging gives way to even better, delicious teas! Perfect for anyone who loves sipping tea daily, this monthly box will provide you with quality teas you are sure to love. Each box contains 4 unique teas that will make up to 50 cups- plenty to get you through the month! We love that they provide a variety of teas in each box including black teas, yellow tea, green tea, white teas, pu-erhs, and oolongs! You will never grow tired of the selection and enjoy each and every cup.
Every day can have tea time- whether you start your day or enjoy a nice cup to wind down in the evening, this is a great box that also takes the guesswork out of choosing the right teas. There are far too many to choose from today, but now you don't have to! If you are looking to get healthy and want a drink to replace sugary sodas or energy drinks, this subscription box can get you on the right path to drinking healthy, but equally delicious, teas.
Wrapping Up
There you have it! Aren't you excited to order one (or all of them- we don't judge!) Whether you buy them for yourself for a nice monthly surprise, or give them as a gift for someone special, these are excellent subscription boxes filled with wonderful products that you will actually want to use! From beauty products, to tea, supplies for your pet, and more, these are some of the best subscription boxes we have found in terms of the products themselves and the price.
The only question left is – which one will you order first?
Pin for later