A Hangover Kit That Will Squash Even the Worst Hangover Symptoms!
last updated:
Mar 25, 2021
3482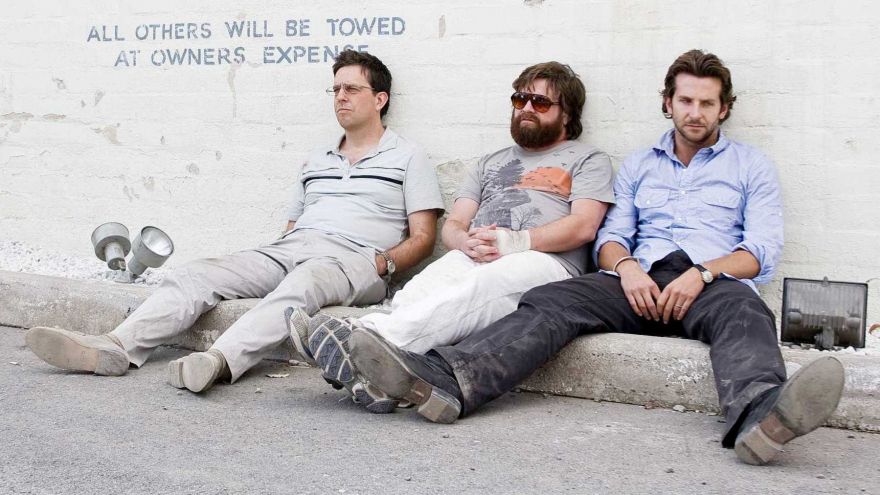 When celebrating at a wedding, it's quite likely you'll have a few drinks here and there. However, if you're an actual party animal, you're going to want to have a hangover kit at your disposal.
The central premise behind these DIY kits is to give you all of the medicine and hydration tools you'll need the morning after drinking your fair share.
Instead of having to go home after a wedding with a terrible headache and nausea, these hangover kit ideas are good to have on hand.
Top 3 DIY Hangover Kits
If you're someone that is looking to save a little bit of money while dealing with your hangover, we recommend making your DIY hangover kits.
You can also use these three ideas for bridal showers, wedding parties, or to have at home for when guests come to stay over after a night of partying.
1. Hydration Hangover Kit
For people who get dehydrated when they are hungover, you'll want to focus on hydrating products. With the right items, you'll be able to restore your body's fluids so you can feel better sooner. The faster you restore yourself to your normal condition, the better you'll feel!
Dehydration can be a cause of fatigue, nausea, headaches, body soreness, and more. Not to mention that long term dehydration can cause plenty of health concerns.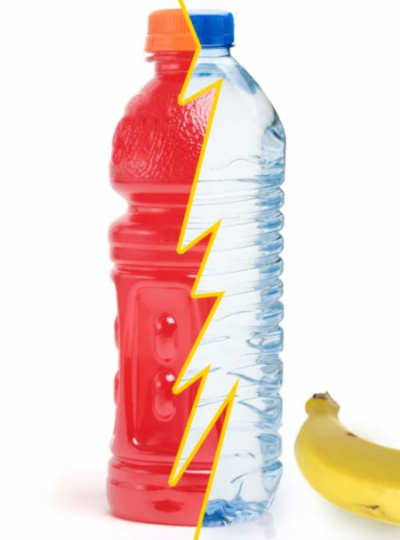 Instead of suffering in silence, we highly recommend these items for your hydration hangover kit:
✓ 1-liter bottle of water
✓ Tea sachets
✓ Bananas
✓ Isotonic drinks
✓ Gatorade
One of the best tips to use when consuming fluids after a long night of drinking is to take it slowly and consume a small to moderate amount of fluid per sip.
Consuming smaller amounts will allow your body to nourish itself without overwhelming your stomach with too many fluids all at once.
With the help of this hangover kit, you'll have access to the necessities to help remedy your body back to its best possible condition.
2. Organic Hangover Kit
Not everyone is in the market for a hangover kit with different types of medicine. Especially if you don't particularly suffer from symptoms that interfere with your daily tasks.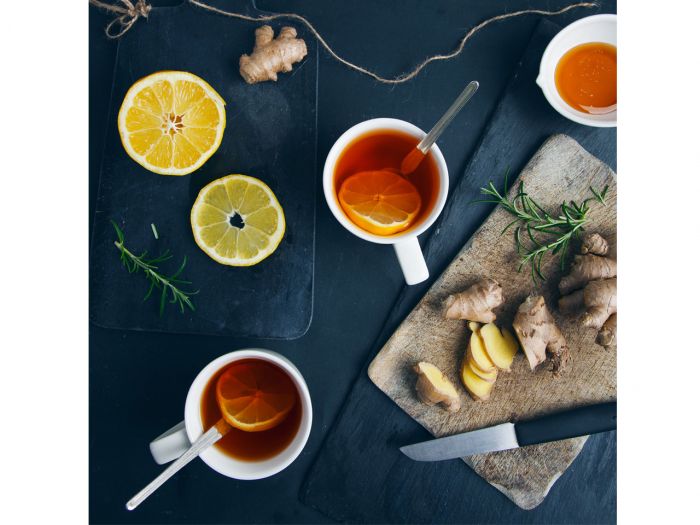 An organic hangover kit is a great idea for partiers who might get a small headache or feel slightly dehydrated after drinking and want to restore balance in their system.
There are a wide variety of things that you can use to create your organic hangover kit, including:
✓ Chicken bone broth: Assists with promoting healthy levels of magnesium, sodium, and potassium
✓ Coconut water: Restores electrolytes that will deplete after drinking or getting ill
✓ Vitamin C: Assists with replacing essential vitamins lost while drinking
✓ Homemade green juice: Assists with absorbing toxins and cleansing the body as well as promoting healthier hydration
✓ Ginger tea: Highly recommended to help settle your stomach and deal with the symptoms of nausea
If you're not particularly interested in creating your organic hangover kit, there is also the option of buying pre-made ones. However, you can guarantee it will cost substantially more than if you were to make your own.

Our favorite premade organic hangover kit is from Kreation Juice, and you can either pick it up in-person or order it online. However, this depends on if you have a Kreation Juice location in your area.
3. Medicine-Friendly Hangover Kit
No matter how you look at it, there's nothing more effective than medicine when it comes to defeating the symptoms of a hangover.
Instead of waiting for your body to absorb nutrients, medicine helps to take away discomfort in a matter of minutes. How medicine works is very important for people who typically deal with nausea after drinking.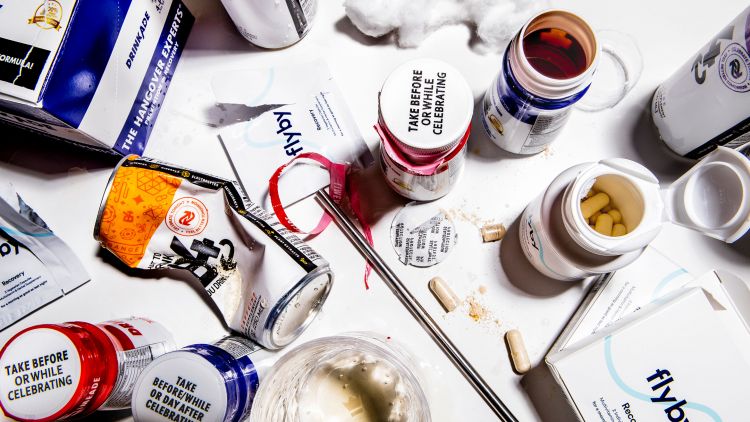 The medicine allows you to get back to your post-wedding activities much sooner. This DIY hangover kit is ideal for brides who are heading off on their honeymoons the following day as well.
In our DIY medicine-friendly hangover kit, we love to have the following products.
✓ Advil
✓ Gravol (anti-nausea medicine)
✓ Bottles of water
✓ Gatorade
✓ Mouthwash
✓ Hand sanitizer
✓ Tums or Alka-Seltzer
✓ Chapstick
We guarantee that when you take these medicines with Gatorade and your favorite comfort food, you'll quickly recover to normal. Or at least allow yourself to get a little bit of extra sleep post-wedding.
Our Favorite Store-Bought Hangover Kits
Not everyone has enough time to make their hangover kits, which is why buying some from the store might be a better alternative. Store-bought kits are particularly better if you're purchasing them for a group of people before a vacation or a special event.
You would be surprised at the sheer number of store-bought hangover kits you can get your hands on, including these top picks below.
1. SupplyTiger Hangover Kit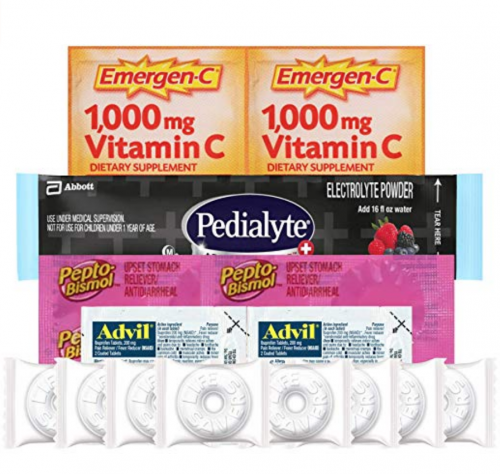 It's true when they say most hangover kits are designed to cover all of the bases, especially when it comes to this SupplyTiger Hangover Kit. Everything that you will need the morning after a football party, wedding, or a night hanging out with friends, is included in this kit.
Although it doesn't arrive with containers for you to put all of the components into, you can easily buy hangover kit bags online as well. In this hangover kit you will receive:
✓ Emergen-C: Packed with 1000 mg of vitamin C, Emergen-C gives your body the essential nutrients it needs to ward off dehydration and to feel stronger after a night of drinking.
✓ Pedialyte: This beverage is highly recommended to help rejuvenate your fluids after a night of drinking. In the hangover kit, the included Pedialyte will help to restore your body's fluids to normal and eliminate any signs of dehydration.
✓ Advil: With two packets of Advil, you'll have more than enough medicine to help remedy your morning-after headache. Also, Advil is phenomenal for reducing body pains and discomfort.
✓ Pepto-Bismol Tablets: In this hangover kit, there are also two individually packaged Pepto-Bismol tablets. These tablets can be used to reduce nausea and other symptoms of an upset stomach. By lowering your nausea, you can eat a great breakfast to give your body even more nutrients.
✓ Mints: The final product of the SupplyTiger Hangover Kit are the eight Lifesavers' mints. These mints are ideal for the mornings when you've forgotten your toothbrush and have the gross aftertaste of alcohol in your mouth.
2. Pre-Game Hangover Survival Kit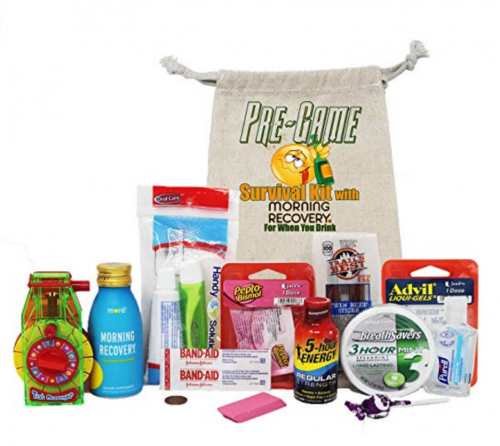 Are you someone who loves spending their weekends pre-gaming before a big football game? If so, you're quite aware of how tough it can be to wake up the next morning without a hangover.
This is why we love the idea of the Pre-Game Hangover Survival Kit as it is specifically designed to help with absolutely anything you might be dealing with the morning after.
From Band-Aids to pain relievers, everything you need is covered. We would even recommend keeping one of these kits in your home and your vehicle, as they can be perfect for all types of occasions.
Inside of this hangover kit, you will receive:
✓ Muslin Bag: The muslin bag included with this kit is ideal for keeping all of the components together in one place. It also features a great design on the front that lets everyone know you're prepared for all of the disastrous after-effects of pre-gaming.
✓ Morning Recovery: Morning Recovery is a hangover drink that you can consume after drinking that is designed to replenish your electrolytes and give you additional nutrients.
Its ingredients include DHM, prickly pear extract, milk thistle extract, Japanese raisin tree extract, green tree extract, Korean red ginseng, and more.
✓ Beef Jerky: As a great snack to help put some protein into your stomach the morning after, you'll love having beef jerky at your disposal.
✓ Band-Aids: Have you ever woken up after a night of drinking only to realize you have a couple of cuts and scrapes that weren't there previously? With the Band-Aids in this kit, you can cover any accidents from the night before.
✓ Spearmints: To help cover the smell of leftover alcohol on your breath, you'll undoubtedly want to take advantage of the included spearmints.
✓ Hand Sanitizer: If you're in a bind and you need to wash your hands but are without water, hand sanitizer is necessary. Designed to get rid of germs and bacteria on your hands and surfaces, you'll find many good uses for this item.
✓ Advil: Perfectly designed to eliminate your headaches and body aches after drinking too much, there is also Advil included in the kit.
✓ Pepto-Bismol: We love this particular medicine as it helps to take away a lot of nausea and stomach discomfort. This helps you to enjoy an after-drinking breakfast with all of your friends.
✓ 5-Hour Energy: In need of a quick boost of energy to get your home after a night of drinking? 5-Hour Energy is a fantastic formula that you can consume that is faster acting than coffee.
All in all, you'll quickly realize how this is one of the best hangover survival kits on the market mostly because it is stocked with everything that you could need.
3. Oh Shit Recovery Kit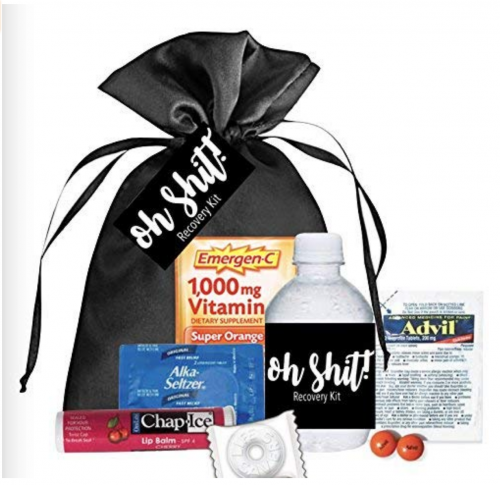 When you are creating hangover kits for an event, you'll want to be able to buy a kit that has the essentials. You'll also want to make sure what you choose isn't too over-the-top.
We love the Oh Shit Recovery Kit because it has everything you need and is still affordable. Instead of spending way too much for a premade kit that you could simply put together yourself, you have everything you need.
Additionally, if you want to personalize the gift bags, you can contact the seller to find out all of the options you'll be able to choose from.
The items that are included in the Oh Shit Recovery Kit are:
✓ Water Bottle Decal: It's a great idea to include a bottle of water or Gatorade with the hangover kit. With the help of this included water bottle decal, you can decorate an ordinary container.
✓ Advil: As we all know, Advil is a savior when dealing with a terrible post-drinking headache.
✓ Alka-Seltzer: If you're not a fan of Pepto-Bismol, you may prefer to have a tablet of Alka-Seltzer. They are both created to help with any nausea or stomach upset you could be dealing with.
✓ Emergen-C: As one of the essential vitamins to consume after a night of drinking, having Emergen-C is ideal in any hangover kit.
✓ Lip Balm: To help freshen up so you can get back to normal, there is a moisturizing lip balm included in this hangover kit.
✓ Mint: As an added touch, there is a single mint included with each kit.
4. Sweet Talk Designs Hangover Tins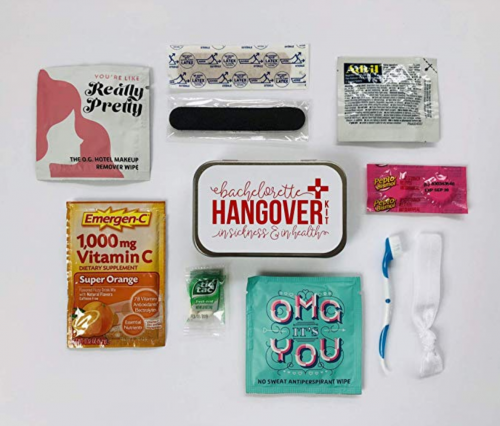 There's something about these cute little hangover kits that we love. This is especially true, as everything you need fits into a small tin.
Created by Sweet Talk Designs, all of the essential products in any hangover kit will be readily available at your disposal.
The products included in the Sweet Talk Designs Hangover Tins include:
✓ Band-Aid: For accidents that can be remedied with a Band-Aid, you'll appreciate having one on hand.
✓ Makeup Wipe: At the end of a night of drinking, the last thing you'll want to do is go through your entire face cleansing routine. Instead, you can take advantage of this wipe to remove the majority of your makeup before bed.
✓ Nail File: If you accidentally break a nail, having a nail file can help to make the situation far less dire. You may even be able to salvage the rest of your nail. Not to mention having a crooked, broken nail isn't the best look when you're out and about.
✓ Pepto-Bismol: Highly recommended as a way to help quell nausea after a night of drinking, there are two tablets of Pepto included in the kit.
✓ Emergen-C: Similar to most other hangover kits on this list, Emergen-C is also included for additional help post-drinking.
✓ Tic-Tacs: To help freshen your breath the morning after drinking, there are a few individually packaged Tic-Tac mints available for you to use.
✓ Hair Accessories: In this kit, you'll find two bobby pins and a hair tie for situations when you want to get your hair up and out of your face. This is by far one of our favorite additions to the kit that we didn't find in any other premade hangover kit.
✓ Ear Plugs: If you're stuck having to sleep in the same room as another snoring bridesmaid, you'll love having a pair of earplugs available to help you get a better night's rest.
✓ Sewing Kit: We highly recommend adding this item to any hangover kit. It's a great way to make sure you're prepared for absolutely any situation. A sewing kit allows you to handle any wardrobe malfunctions that you or anyone else might be experiencing.
Finally…
With all of the ideas in this guide to hangover kits, you should be more than prepared to make your own or at least know what to look for in premade versions.
From vitamin C to anti-nausea medication, there are plenty of items you can add to a useful and versatile hangover kit.
Pin for later