All Natural Lip Balm Recipe: Make any Flavor Lip Balm at Home!
last updated:
Nov 04, 2020
1240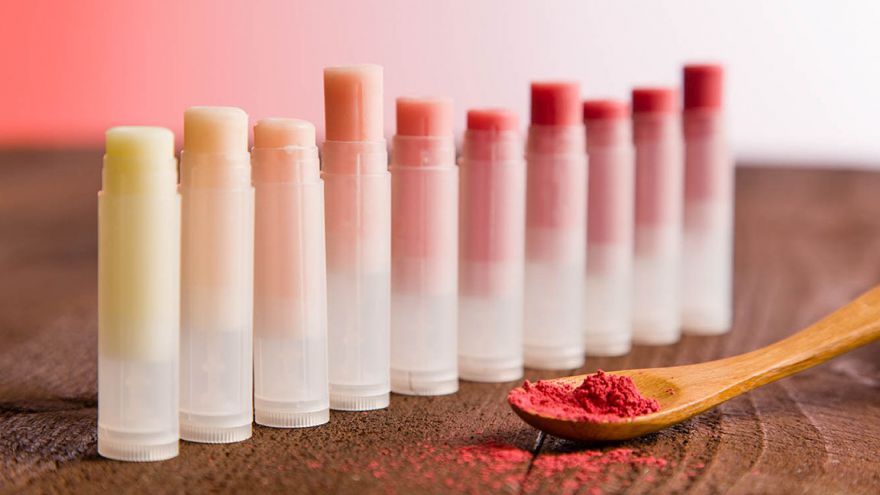 These days, doesn't it seem like to invest in quality products that are good for you, you have to spend a fortune? While that is often the case, it isn't always. In particular, lip balms are life savers all year long, but especially during cooler, dryer months where cracked lips are a common problem.
Heading to the store to purchase a truly all natural lip balm can not just be hard to find, but also when you do find it, it can be pretty expensive. While one tube of lip balm may not break the bank, the truth is that it all adds up! Instead, why not take matters into your own hands and make some yourself?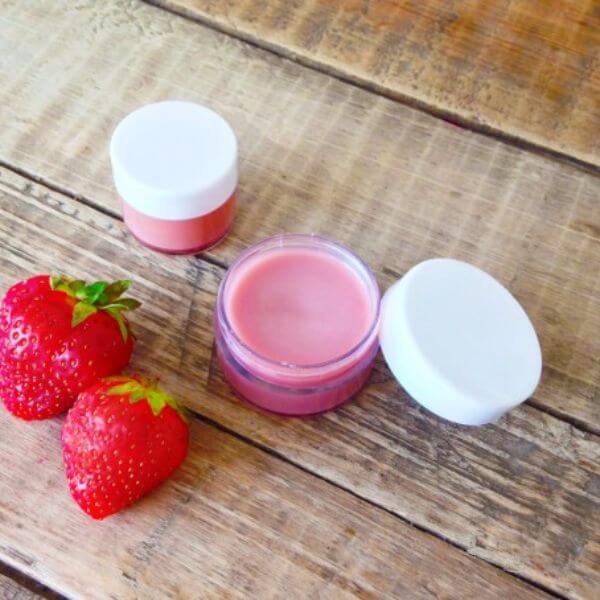 All natural lip balm, believe it or not, is inexpensive and easy to make! Don't worry about spending time searching stores for products that are all natural, just do it yourself! Best of all, you can make your lip balm in a variety of delicious flavors. This is great to make for yourself, your kids, and to give out as gifts for friends and family!
Still don't believe us that it's easy to do? We'll prove it! Just follow our easy recipe and you'll quickly and easily end up with awesome all natural lip balm!
All Natural Lip Balm
What You Need:
¼ cup coconut oil (or if you don't want to use coconut oil you can substitute this for almond oil or something else similar)
¼ cup shea butter (or you can substitute this out for a similar product like cocoa butter)
¼ cup (approximately) of beeswax (or soy wax)
Several drops essential oil (this is technically optional, but is what you want if you want your lip balm to be scented). Make sure you get good quality, pure essential oil. Because this is going on your lips you want only the highest quality ingredients!
1 tablespoon beetroot powder (this is totally optional, but a great all natural way to give your lip balm a nice pink tint!)
Lip balm containers: To store your lip balm! You can either clean out old lip balm tubes that you have, or you can buy new ones. You can also consider using tins if you prefer, as long as you don't mind applying the balm with your finger or a brush).
Heat-proof measuring cup (this will be used to melt your ingredients together!)
What You Need to Do:
✓ Take your heat-proof measuring cup and use it to measure out your coconut oil and shea butter. Microwave in short increments until they are melted – this will probably take around 2 minutes in total, depending on the strength of your microwave.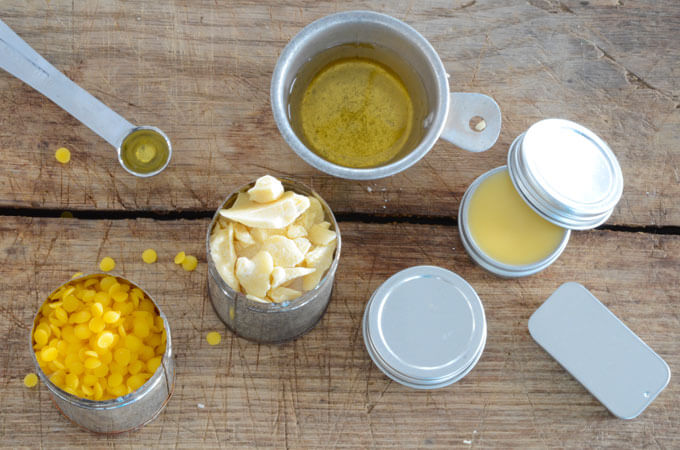 ✓ Add in your beeswax to the container so that you've got a total of ¾ cup of ingredients. Melt this in the microwave until the wax is melted as well. Be sure to use an oven mitt to remove the container as it will be hot!
✓ Once everything seemed melted, take a spoon and mix it all together to make sure all 3 ingredients are well combined and fully melted. Pull out the spoon and let it cool down – as it cools down the mixture left on the spoon will harden. Once it has hardened see if you like the texture of what is there. If it feels too soft for you, add some more wax and melt again. If it feels to hard, add some more oil. Make sure you only add a little bit at a time! Test again until you get the right consistency (and that will be different for everyone- some people like a softer, smoother balm, while others prefer theirs a bit harder).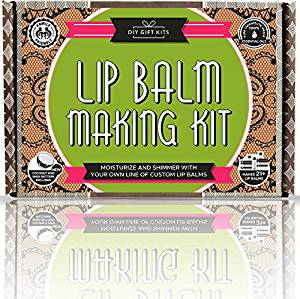 ✓ Now is the fun part! If you want to add a scent or color to your lip balm, now is the time to do it. Add in your drops of essential oil and your beetroot powder if you have it and make sure you stir the balm well so that it is evenly added to the balm. Not sure what scent to choose? You can pick just about anything- consider something more floral or fruity if making during summer, or get festive during winter with something like peppermint or cinnamon.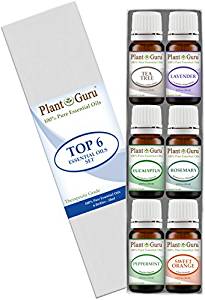 ✓ Once everything has been well combined, it is time to pour your mixture into your containers! These will be either your tubes or your tins, whichever you prefer. Once you pour them in, make sure they cool down and harden nicely before either using them, or giving them away as gifts! It will not take very long for the mixture to cool, especially once you divide it into the containers.
Enjoy!
Wrapping Up
So there you have it! See, pretty easy right? With just a few ingredients, and for a very low cost, you can create tons of all natural lip balm that will last you forever! No more needing to spend a lot of time or money to find the perfect product to keep your lips nice and moisturized.
If you are not a fan of using a microwave, you can also substitute that for something else that you prefer. You can either melt the ingredients in your oven, or you can do so on your stove using a double boiler. You can either purchase a double boiler, or make your own by placing your heat-proof measuring cup into a pan filled with boiling water.
If you need some lip balm for yourself, or are looking for the perfect all natural DIY present to give friends and family, why not try out this lip balm recipe? Give as gifts, stocking stuffers, or party favors at your next party, bridal shower, baby shower, or pretty much any other gathering- they are sure to be a hit!
What is your favorite flavor of lip balm? Let us know!
Pin for later