8 Green Products to Clean Your Kitchen With
last updated:
Jun 04, 2018
1415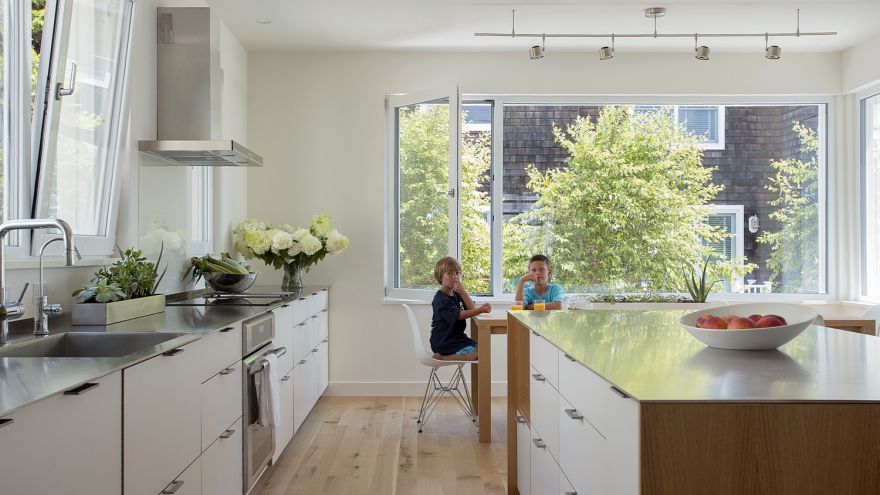 If there's one thing that can be said about owning a kitchen it's that it can get incredibly dirty even after one use, especially if you're the type of homeowner that enjoys cooking on a regular basis. From children spilling drinks to splashes of spaghetti sauce on the countertop, cleaning is a constant struggle. However, using chemical cleaners can not only damage the surfaces in your kitchen but the environment as well, which is why more people are transitioning towards green cleaning products.
If you've been on the hunt for cleaning products that you don't have to make at home, you'd be surprised to know that there are dozens of different items that you can buy directly from the store that can help you to keep your kitchen clean. Below are the top 5 green products to clean your kitchen with.
1. Method Smarty Dish Dishwasher Tabs
There's nothing more frustrating than having to hand wash all of your dishes, which is why we love the idea of green dishwasher tabs that do all of the work for you, all you have to do is load the dishwasher. Designed by Method, a brand carried by Target and other health food stores, their Smarty Dish Dishwasher Tabsdo not contain any bleach or phosphates. Also, the packaging is created with 87% less plastic than competing brands. Above all else, you can choose from an assortment of brilliant scents such as pink grapefruit and blood orange.
2. Mrs. Meyer's Multi-Surface Everyday Cleaner
Imagine having the ability to use a multi-purpose cleaner that is safe enough for absolutely any surface, you'd not only be able to cut your cleaning costs in half but also your cleaning time. The Mrs. Meyer's Multi-Surface Everyday Cleaner is a staple that every household should have, especially if you're an avid cleaner. The entire formula is created out of essential oils and plant-based ingredients. The only thing to take into consideration is that you can't use it on non-porous countertops.
3. The Honest Company Dish Soap
For homeowners that are looking for a brand that takes pride in their ethical and green products, you should sincerely consider The Honest Company. Their dish soap is certainly one of their top selling products as it is incredibly affordable and available in three different scents. Another interesting aspect of the soap is that it can be used on a wide variety of surfaces ranging from cleaning your kitchen counters to cleaning the outside of your car. The entire formula is derived from plant-based ingredients, making it the perfect cleaning partner to have at your disposal.
4. J.R. Watkins Aloe & Green Tea Dish Soap
As another dish soap for the list, we particularly like the J.R. Watkins formula because it's tough on grease and other dirty items around the kitchen but extremely soft on your hands. Plus, their packaging is phenomenal and unique, making it the perfect fixture for your kitchen sink and countertop. The Aloe & Green Tea formula offers a strikingly fresh and clean scent, something that every home should have after it's been cleaned, but without being too overwhelming.
5. Home Into Haven Lemon Scrub
One of the largest advantages to choosing green cleaners is they give you the ability to work on multiple surfaces without having to transition from one product to another. This is because they don't have any harmful ingredients such as bleach, chlorine, or even ammonia. The Home Into Haven Lemon Scrub is one of these items that you can literally use on anything from your food to your kitchen countertops.
It's designed to be a thorough scrub constructed out of natural lemon oils and baking soda without any toxic ingredients. The gritty texture of the scrub is essential for getting rid of caked on dirt and grime that might have been hiding in the deep corners of your kitchen for quite a long time. But, above all else, you can use it on your produce, giving you far more comfort than if you were to simply run your fruits and vegetables under the water in an effort to clean them.
6. Better Life Cleaner
As the number one selling point of the Better Life All-Purpose Cleaner, it's one of the few plant-based cleaners on the market that works exceptionally well, even when put up against traditional chemical cleaners. This all purpose product is a phenomenal tool to have at your disposal for tackling immediate spills but as well as dealing with long-term stains. Another interesting product that you might be interested in is the Better Life Stainless-Steel Polish, giving you the ability to shine your appliances to make them look like they're brand new again.
7. Intelligent Nutrients Hand Cleaner
You might be wondering, how is a hand sanitizer going to help me in the kitchen? Well, little do most people know that organic hand sanitizers can also be a great tool to use for cleaning small spills and even getting rid of dirt and grime on your produce. The Intelligent Nutrients Hand Sanitizer is entirely CFDA-certified to be organic and it not only eradicates germs and bacteria from your hands but from food as well.
If you're tired of dealing with the waxy coating on cucumbers and apples, this is the perfect cleaning product for you as it easily cuts through the wax and gives you access to fully sanitized and safe produce to enjoy.
8. Eco Fabric Freshener
If you haven't quite made the transition to using an essential oil diffuser, you might be wondering how you can cut out the need for traditional air fresheners that are terrible to breathe in throughout the day. The Ecos Eco Breeze Fabric Freshener is a phenomenal alternative as it has the Safer Choice Label from The Environmental Protection Agency. It does not contain artificial perfumes and works incredibly well when compared to other fabric fresheners, such as Febreze.
Finding Organic Cleaners is Simple!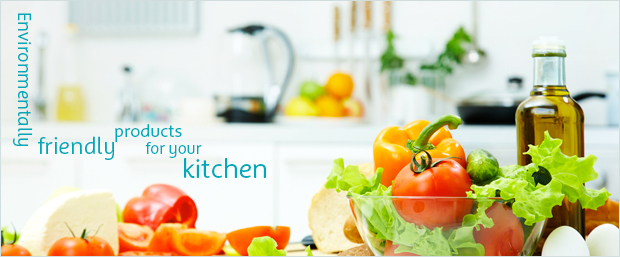 By taking the time to do a little bit of research and venture down the organic aisles of your grocery store, you're going to find it's quite easy to find green cleaners of all different shapes and sizes. No matter if you need regular hand soap or an all-purpose cleaner, there are plenty to choose from.
Pin for later