This product is listed here: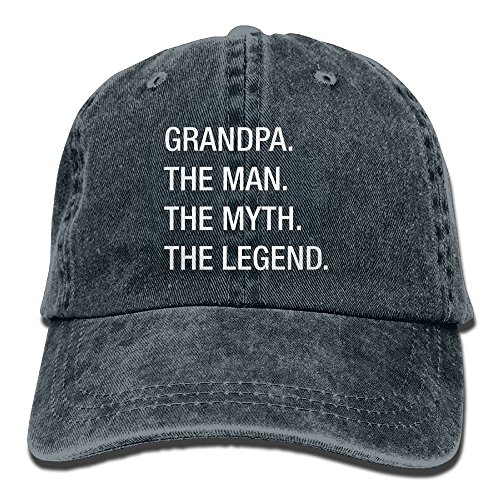 Grandpa Myth Legend Hipster Unisex Baseball Cap
How often do you go out of your way to gift your grandpa? Many times, people forget how grandfather impact their lives. Even though the distance could be extended, there are many reasons to appreciate him for being part of your life. And, it doesn't mean spending all you have trying to impress.
A simple gift such as this hat from Wangyi will put a smile on grandpa's face. It is specially designed for him and will be his daily hat for the outdoors. The cap can be a great gift for grandpa's birthday, retirement, or any other special occasion.
Detailed information about Grandpa Myth Legend Hipster Unisex Baseball Cap
The hat is made of quality materials to ensure it lasts long in the right condition. It has a high-quality cotton surface material and a single layer of denim fabric. This touch of denim gives it a trendy look and a unique texture that stands out from the usual hats. It has an adjustable buckle at the back which makes it suitable for most sizes.
The hat is easy to care for with a recommendation to spot-wash it using warm water and a mild detergent. Also, it is advisable to hang it out to dry to ensure proper drying of the fabric.