This product is listed here: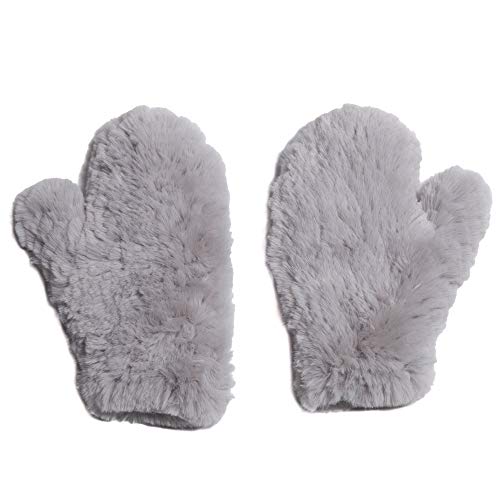 Glamorous NYC Knitted Faux Fur Mittens
These NYC knitted faux fur mitten from Glamourpuss will make a lovely novelty gift item for a special girl or woman in your life. For anyone who enjoys fun, stylish and warm winter gear, they will certainly be pleased to receive these pair of fur mitten.
The mittens will be a hit to a teen girl in your life. They are knitted with an added playful touch to make them appealing to a fun-loving and vibrant young girl or even women who are diverse and love to explore life and live an exciting lifestyle.
Detailed information about Glamorous NYC Knitted Faux Fur Mittens
They are functional and absolutely fabulous. The faux fur gives them a sense of sophistication and makes them look cozy and whimsical. These will become a showstopper, and the wearer will be the envy of everyone around them. They will certainly receive lots of compliments, and the mittens will become an object of admiration.
The mittens are handknitted with faux fur to provide warmth. They are a perfect companion that will keep warm when the weather is least favorable. Whether snuggling in a favorite couch, or strolling on the outdoors, or shopping along the streets in the city, these cozy and stylish mittens will transform a dull and drab looking outfit into a gorgeous and fab one.
WHY WE LIKE IT?
They are cozy, soft and warm
They are stylish, diverse and comfortable to wear anywhere
Available in different vibrant colors
Have adjustable cuffs, and one size fits all
WHY WE dont LIKE IT?
Some people experienced shedding with the fur
What we love about this product
You can trust these mittens to keep the wearer incredibly warm wherever they are. They are surprisingly soft and so irresistibly fuzzy it would be a struggle to keep them off your hands. You might be tempted to order a pair for yourself as well to keep glam while at it.