The 5 Free Popular Podcasts Super Fun to Listen To When you Have Time to Kill!
last updated:
Dec 31, 2018
5134

If you've never come across podcasts before, it's probably a good idea I explain a little bit about what they are, and why they've become so popular in recent years.
I suppose the growth of podcasts has come about with the explosion in the use of personal listening devices, mp3 players, smartphones and the like.
There once was a time we would listen to talks and plays on the radio, and we had to tune in at a particular time to hear that week's episode. Well, a podcast is a bit like those radio shows we loved, but we can carry them around and listen to them when and where we want.
Podcasts have become so popular that more than 112 million people are listening to them in the United States alone.
The simplest way to describe a podcast is an on-demand internet radio talk. The word podcast is made up from iPod and broadcast, although you don't need an iPod to listen to a podcast as any digital music player will do.
Podcasts started as an opportunity for people to talk about things they had on their mind or something that was important to them. Often early podcasts were extended interviews, with two or more people sitting around a table discussing a topic of the day or a hobby. They've now progressed to become highly-produced and are more like radio programs for the internet rather than bedroom chats.
The majority of podcasts are free and are provided by individuals, production companies and broadcasters.
I've been asked to come up with a top five podcasts that are fun to listen to. Honestly, it's been challenging to pick out five of the hundreds of great podcasts out there. So, let me say now, that the podcasts I've picked are great examples of the specific genres they represent. I guess if you listen to these podcasts and like them you'll go looking for more in that genre. I'm sure you'll not be disappointed in the choices and hope they'll whet your appetite to explore other podcasts.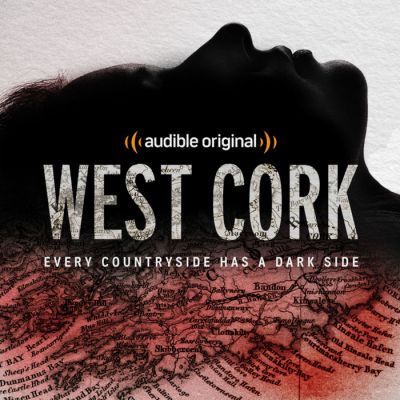 Where to start with this one? It's probably one of the best researched and produced true crime stories you're likely to hear. What surprises me is that it was not made by one of the prominent broadcasters but by documentary maker Jennifer Ford and her partner Sam Bungey. The two spent years re-investigating the murder of Sophie Toscan du Plantier (movie producer) in Schull in 1996. Come to this story cold, and it's like an Agatha Christie novel unfolding episode by episode.
The producers spend time getting to know the characters and drawing a enthralling picture of the events surrounding the night of the murder. As the storytelling progresses, we get caught up in the life of the prime suspect, and his unsettling involvement in the re-investigation. In the end, the listener can draw their own conclusions from the evidence presented, and I know who I think committed the murder.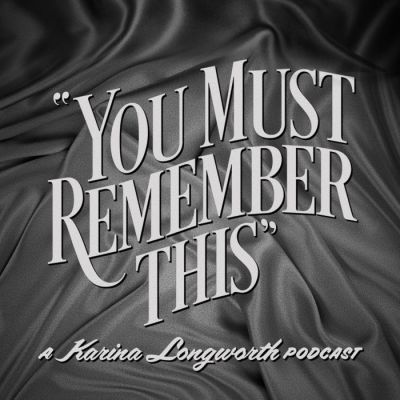 If you're looking for a limitless source of stories, then the history of Hollywood and motion pictures is a treasure trove. Journalist Karina Longworth digs into to the wealth of long-forgotten stories and the hidden history of old Hollywood. The podcasts started in 2014 as a passion project and now after 140 episodes have become an encyclopedia of Hollywood history. What makes this podcast stand out is the detailed research that goes into each episode. By sometimes delving into the underbelly of the film factory the stories are often conflicting, with secrets hidden for decades, and the truth often hard to discern.
It's been described as a dreamy mix of film noir voiceover, newsreel, and forties gossip column. It looks at everything from B-movie stars, to Frank Sinatra making a record about space travel. However, the highlight for many has been the 12-part look at the Charles Manson murders, and how they were symptomatic of the changing face of Hollywood and the film industry in the late sixties.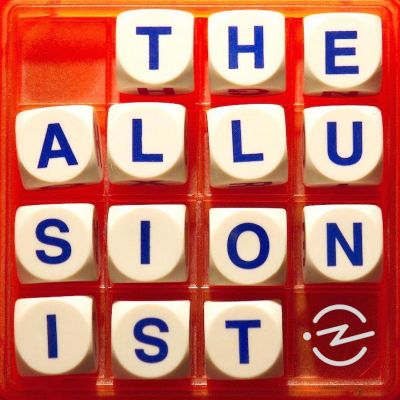 The is something about words that most of us find fascinating, and Helen Zaltzman is able to bring it to life in her informative and witty podcast series. Every episode starts with a question about the English language, and then Helen does her thing bringing the topic alive.
Before starting the Allusionist, Zaltzman has been part of the team involved in the highly successful Answer Me This! Podcast. She was one of the team answering listener's questions. Her love of language took over, and the Allusionist was born.
Each episode is about 15 – 20 minutes long and begins with a listener inspired question about a word or phrase. It then takes off with guests adding to the humor as we discover the backstory of the word, and how it's come to be used today. Writing about it like this makes it seem a bit dry, but take my word it's as slick and pacey as SNL.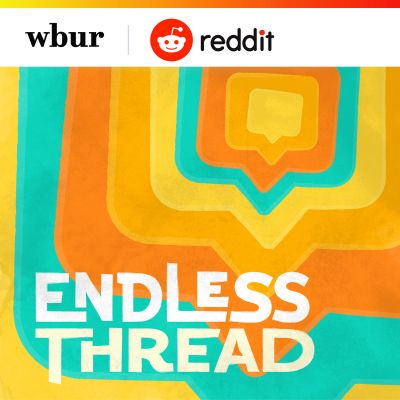 Social media is becoming a mine of gripping stories, and the creators of Endless Thread are tapping into that to create podcasts exploring and exposing these tales sometimes ignored by other outlets. Internet fables are given journalistic fact-checking scrutiny by hosts Ben Brock Johnson and Amory Sivertson. The pair use postings on Reddit as the source of their stories.
The stories uncovered are incredibly varied from love stories to opioid abuse. Who would think of using Reddit to discover the identity of a man killed in a car crash twenty years ago whose only distinguishing feature was two Grateful Dead ticket stubs in his pocket. The podcast is produced by WBUR radio in Boston, the home of many of the mainstays of the NPR network in the United States.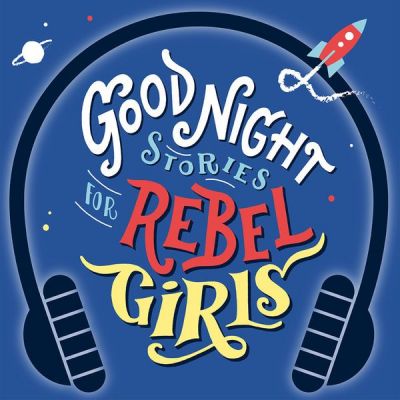 There are lots of podcasts available to inspire men to work harder and to earn millions. Some may work, and some may just be more get-rich-quick schemes. But this series of podcasts really does inspire. Aimed at young girls, it hopes to give them heroine role models in a kind of fairy tale way. Traditional fairy tales usually have the heroine getting eaten or poisoned, but these stories are modern-day fables to inspire a generation. The podcasts are based on the books Good Night Stories for Rebel Girls by Elena Favilli and Francesca Cavallo.
Each of the two volumes in the set recounts the lives of a hundred extraordinary women from the past and the present. So the podcasts have plenty of material to work from. One of the few criticisms of the series so far is that there should be more podcasts available. However those that are cover the stories of well-known women such as Mexican artist Frida Kahlo, and tennis legend Billie Jean King, along with unsung heroines such as NASA engineer Margaret Hamilton, or Syrian refugee Yusra Mardini who swam at the Olympics.
As you can see the themes of podcasts are almost endless, and there are now charts of popular podcasts just like there are box office and pop record charts. However, they often don't give the full picture of what's available.
If you are interested in exploring the world of podcasts even more, then there are a couple of apps which make trawling the internet so much easier.
Castbox is available on Android an iOS. This app provides a 'top shows' list much like Apple does in its iTunes store. However, it has an aggregated 'Editor's Pick' list that highlights new and interesting podcasts. Also, there are category playlists of podcasts which can help you narrow down a search for a podcast on a particular topic such as Brazilian football, or wedding planning.
Breaker currently only runs on iOS. This is turning out to be a popular app for socializing podcasts. Breaker lets you recommend episodes of podcasts to friends, and allows you to share specific episodes. It also learns your listening habits and starts suggesting new podcasts you might like, and it's not just series but individual episodes. The app also lists which episodes are 'hot' this week, this month, or this year rather than other apps which compile popularity over the history of the podcast.
Pin for later