This product is listed here: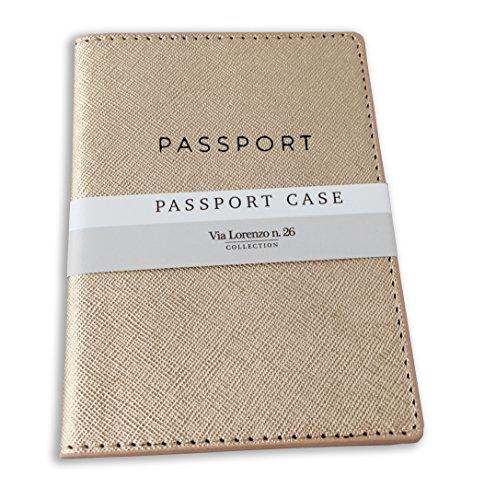 Eccolo Passport Case
If you're gift shopping for someone who travels a lot, you're probably hoping to find something that's both useful and interesting or unique. You might also want to get them something that's small, lightweight, and designed to be easily accessed. Why not get them a durable and beautiful case for their passport, such as the Eccolo gold crosshatch passport case?
Detailed information about Eccolo Passport Case
If you're looking to buy a gift for a traveler who also likes to make a statement with their style, this beautiful gold passport case is a clever choice. Clean, pretty, and vibrant – this "shimmering gold" case reflects an elegant and luxurious design that's perfect for someone with a bright personality to match.
While this passport case isn't meant to be used as a purse or wallet for multiple items, it's an ideal storage solution for keeping specialized travel documents. For the traveler, that means there's no digging around in their bag or going through piles of cards and papers! They can keep everything they need for going through customs right in their hand and their passport will be ready to be displayed as soon as needed.