Easy Drawing Tutorials for Both Kids and Adults
last updated:
Dec 28, 2018
9028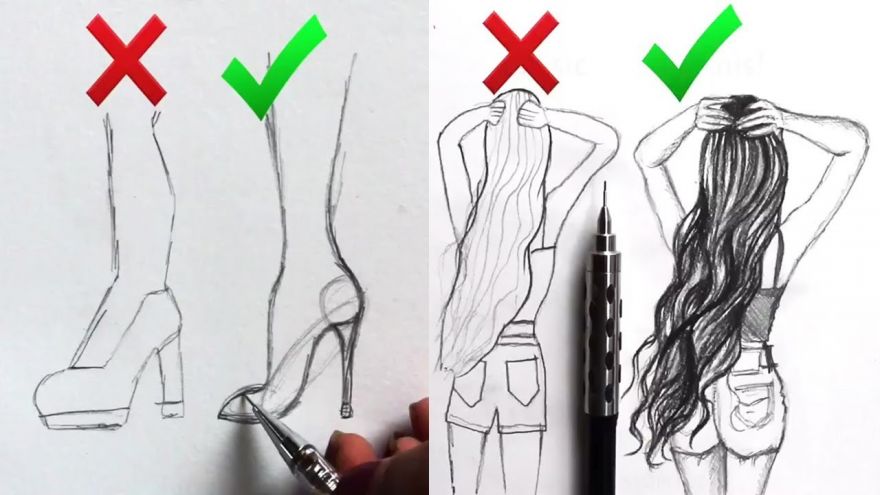 Drawing is a skill that you can either be born with or that you can develop over the years. Like most things, some people are simply able to create the most beautiful illustrations all on their own, but most will have to learn the ins and outs of the process.
Considering art is one of the most popular majors that you can have in college or university, it's also a very renowned skill to have at your disposal. No matter if you're trying to teach your children or yourself how to draw, these easy tutorials will quickly become your favorites.
1. How to Draw Caricatures – Tom Richmond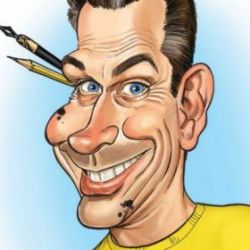 As one of our favorite artists, Tom Richmond has developed a step-by-step process to teach you how to draw caricatures. There are 5 steps to the tutorial that you can follow, starting with understanding the basic theory of drawing and finishing with more detailed information about the 5 ways you can draw different caricatures. Considering this is also an artistic profession that people use to their advantage to make money, it could be the type of skill that you should try to refine.
We also love the idea of learning how to draw caricatures as a way to give the family a gift that they will cherish for years to come. If you're looking for the perfect way to combine comedy and craftsmanship, this is one of the best tutorials to use to your advantage.
2. How to Draw Female Anime Bodies – Drawing Tutorials 101
Anime is another incredibly popular art style and some of the best artists start with this cartooned and expressive avenue of creation because it's so much fun. Imagine being able to create your very own fictional characters similar to those you would see in Gurren Lagann or Fullmetal Alchemist. You'll also find that this particular style of art is something that is rather eye-grabbing and is a favorite amongst the most imaginative and creative minds in the world.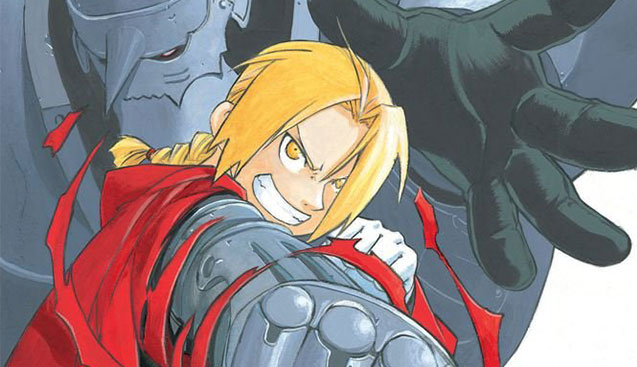 There are plenty of things to appreciate about this female anime body drawing tutorial, but what we love the most is how easy it is to follow. You don't have to worry about reading any text before starting to draw, it simply shows you what to do in a step-by-step fashion.
3. How to Draw a Car – Duey's Drawings
Are you someone who has always had a passion for speed and finesse? If so, you might want to try your hands at crafting your favorite vehicles or even creating one of your own. Taking a look at the drafts of cars before they are produced is incredibly inspiring, but imagine if you were able to do it all on your own. This tutorial is designed for beginners, which is what makes it perfect for children and adults alike. It also gives you information about the type of materials that you should use to create the most authentic drawing possible.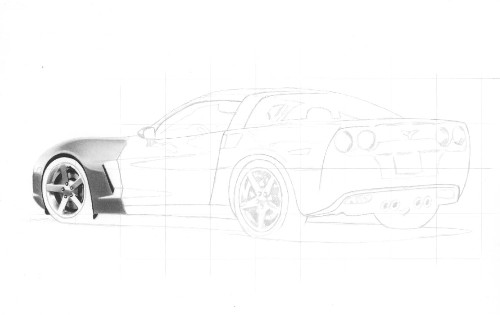 Similar to the other tutorials, this guide teaches you each step of drawing a car as well as learning how to shade it effectively so that you highlight all of the bright and dark spots of the picture. This helps to give your drawn car the most realistic and eye-catching appearance possible.
How to Draw Dragons: Step-by-Step Instructions from Tooth to Nail – Sketchbook
Dragons are some of the most mystical creatures in the world and if you're looking for a great art style to teach your children and to keep you entertained as well, this tutorial is fantastic. You'll be able to bring all of your wildest and most whimsical dreams to life, as you learn how to draw different types of dragons in their entirety. As something that looks particularly advanced, especially for someone who has limited artistic skills, this tutorial is designed to make it easy for everyone.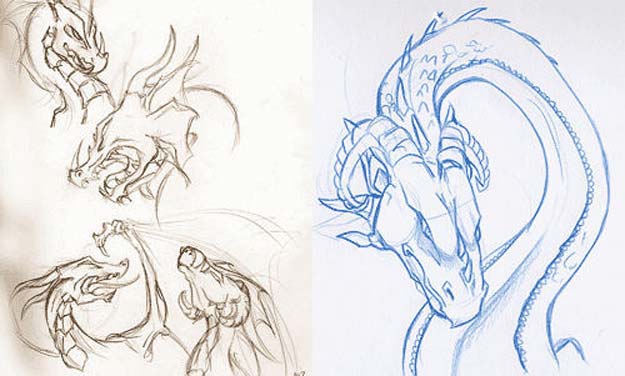 As you refine your skills and begin to learn more about different art styles, you can even begin creating your own league of dragons on paper. Eventually, you can work your way up to learning how to color them effectively or even transforming them into digital pieces of artwork that you can display online.
5. Hair Drawing Tutorial – Timon
Arguably one of the most difficult parts of getting a portrait right, drawing hair is a lot more difficult than you would assume. Many people believe that you can simply add brush strokes to the top of someone's head and it will eventually look like hair, however, it's a very refined skill. This tutorial is designed for beginners, however, we recommend learning how to draw the human face first before learning how to master the hair. Timon is one of the most notable portraits that we've found and he brings you through a guide that explores everything from straight hair to hair blowing in the wind.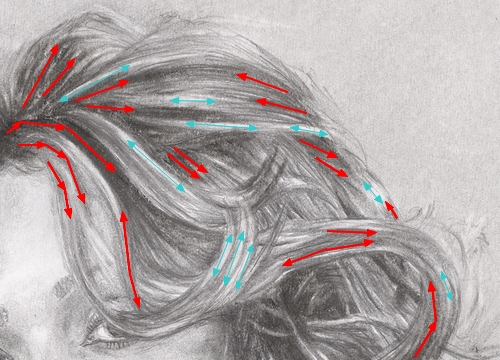 One thing we can guarantee is that by the end of this tutorial, you'll not only know how to draw exceptional and luscious locks, but you would have learned a few more interesting things about art styles.
Check out the tutorial
6. How to Draw a Ninja – Darkonator
As the most kid-friendly drawing tutorial that we have on this list, learning how to draw a ninja is likely every child's dream. This is especially true if they have an affinity for superhero movies or developing characters that they can see in a live-action film. Darkonator has made it exceptionally simple to follow the instructions so that you can create your very own ninja from start to finish.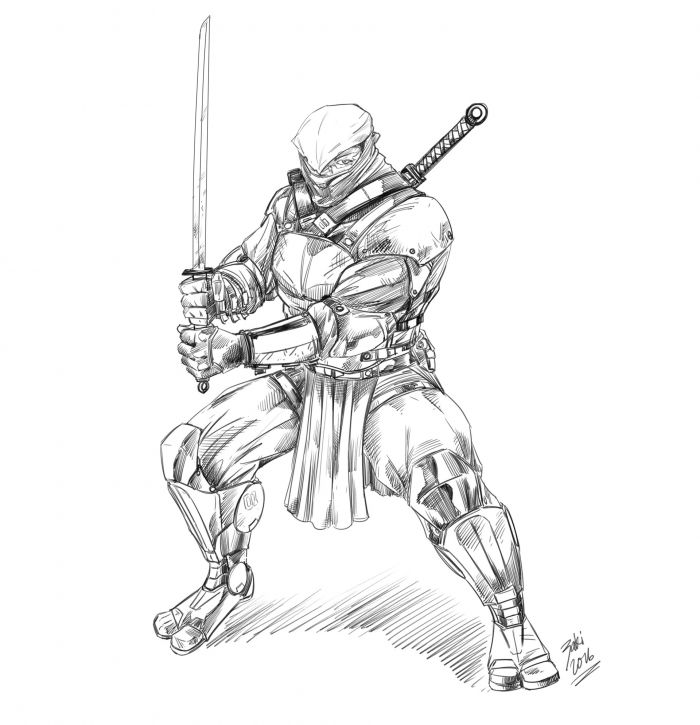 They also discuss all of the different steps in detail so you can learn more about what you're doing, rather than simply copying the images that are displayed on your screen.
Final Thoughts
With the right tutorials, anyone can become an artist. It's about time that you stopped trying to trace images through your computer screen and learned how to transform your creative ideas into physical pieces of art for you to enjoy. Similar to any other creative skill, the more you work and create, the better you will become over the years. All you need is the right tools to get you started and you'll be well on your way.
Pin for later