Destination Wedding Locations: The 5 Cheapest Yet Gorgeous Destinations!
last updated:
Jul 01, 2019
1513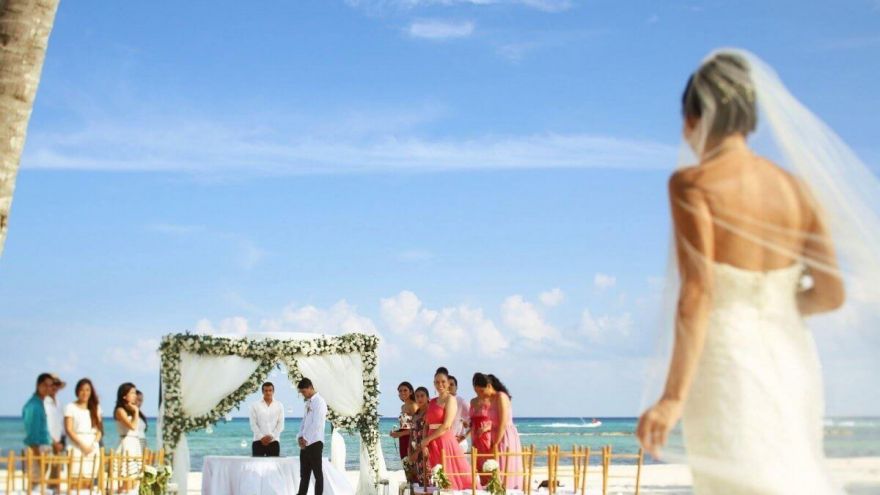 Planning a traditional wedding in your area is a time consuming and expensive venture. This is what makes couples stray from a destination wedding, as many assume that it's more expensive than a local event. The main thing to remember is that when planning a destination wedding, you have to find ffordable places to visit.
We've found 5 of the cheapest yet gorgeous destinations you need to consider. You would be surprised at how stunning these locations are and how affordable they'll be for you and your guests. Time to start planning your wedding!
1. Jamaica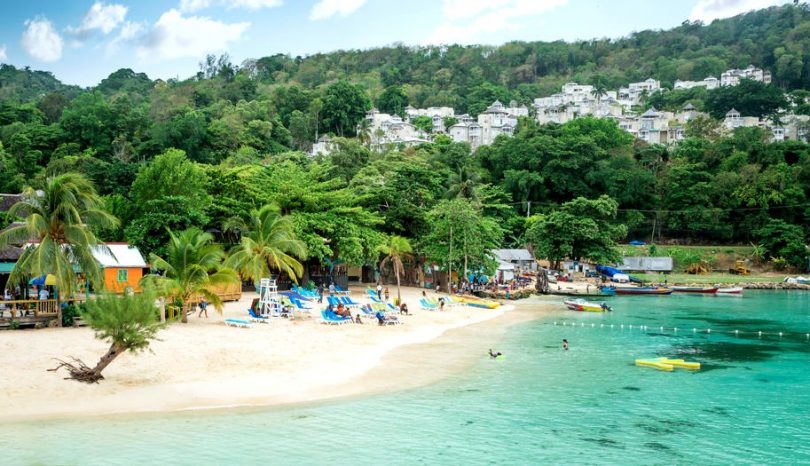 There's nothing quite like saying your vows on a spectacular beach, simply imagine the pictures you'll have for years to come! If you're a couple that's on the hunt for an affordable tropical wedding, Jamaica is one of the best locations to set your sights on. This is because the vast majority of resorts have different packages that you can choose from.
These packages will not only include your flight and accommodations but your food and your wedding ceremony as well. It's quite common for tropical locations to have different wedding packages to choose from. All you need to do is find the resort with all of the amenities that you and your guests will love.
To help save even more on the trip, consider booking it for a week or longer. Additionally, if you're able to book a block of the hotel and the flight, you'll qualify for vacation discounts. Ensure that you talk to your wedding coordinator or travel agent to get the best prices for a phenomenal wedding and vacation.
2. Newport, Connecticut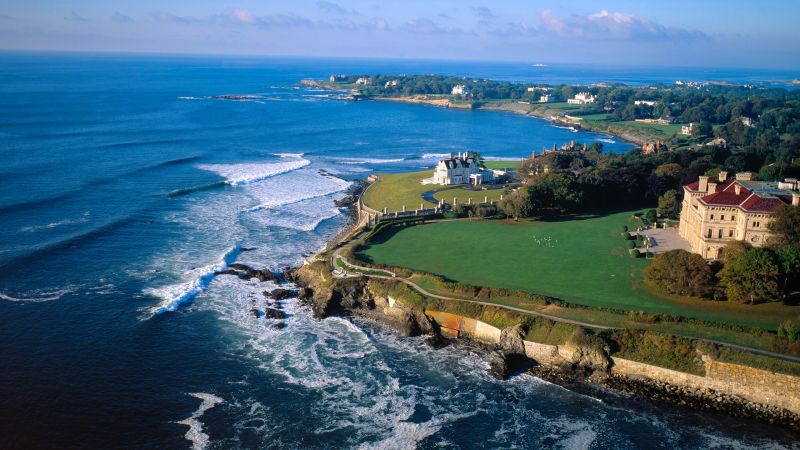 If you're not the type of couple that's interested in traveling to an exotic location for your wedding but still want a change of pace, Newport is an upscale and established city to set your sights on. In fact, the majority of Connecticut is something that everyone should be able to experience at one point in their lifetime.
You'll have the benefit of being able to bask in the charm of New England without worrying about the higher price tags associated with most destination weddings. From yacht clubs to private golf courses, the options are endless. All you have to do is find the right venue for you to say your vows.
One of the most notable things that people find with Newport is that they specialize in the most intimate ceremonies and receptions.
Though it's important to note you might want to consider traveling outside of summer, as it's the peak season. Similar to Jamaica, it's highly recommended that you research wedding packages to get the most for your budget.
3. Dominican Republic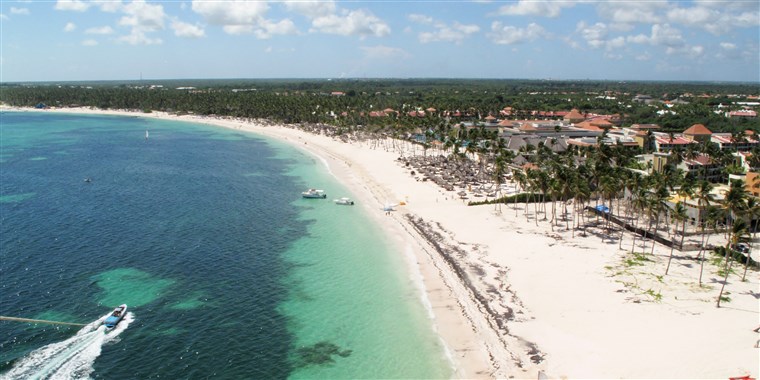 As another fantastic option for a couple on the hunt for the perfect beach wedding, the Dominican Republic is even more affordable than Jamaica. It's also much more attainable for people who aren't interested in a lengthy plane ride. Not to mention there are dozens of flights from Europe and North America every day that land in this stunning location.
The biggest selling feature of the Dominican Republic is the sheer amount of all-inclusive packages that you'll find. In fact, it's likely harder to find a resort or hotel that doesn't offer all-inclusive packages. Depending on how travel savvy you are, you may even be able to get excursions and activities added into your package.
As with most places, the best time to visit the Dominican Republic is during their offseason. You'll not only find cheaper flights but lesser prices for all-inclusive packages.
You may be able to save thousands of dollars simply by booking a month or two later. With that said, try to not travel between June and September, as it's near hurricane season and will be quite hot and uncomfortable.
4. Sedona, Arizona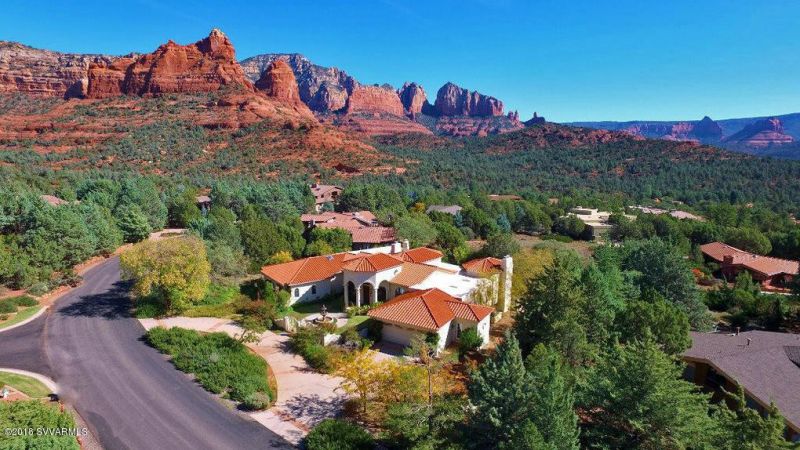 Searching for a romantic wedding without having to travel too far? Sedona, Arizona is a fantastic alternative for people who prefer to get married within the United States. Home to some of the most fantastic sunsets that you've ever seen, it's a once-in-a-lifetime experience.
Thousands of people get married in Sedona every year and they leave rave reviews on all of their most popular venues. The best part is that you'll have the luxury of a destination wedding with the familiarities of shops that you have at home.
You'll find plenty of red-rock buttes, steep canyons, and dense pine forests. Our favorite part is that the climate is mild and it has a phenomenal community revolving around the arts.
In terms of wedding venues, you'll be able to find absolutely any type of establishment you could desire. From industrial venues to more traditional churches, the options are endless.
After the wedding, you and your guests can visit some of the most notable monuments in the entire United States. With the Sedona Scenic Lookout, the Airport Mesa, and even Tlaquepaque Arts & Crafts Village, there are plenty of activities for everyone in your family to enjoy.
5. Lake Tahoe, California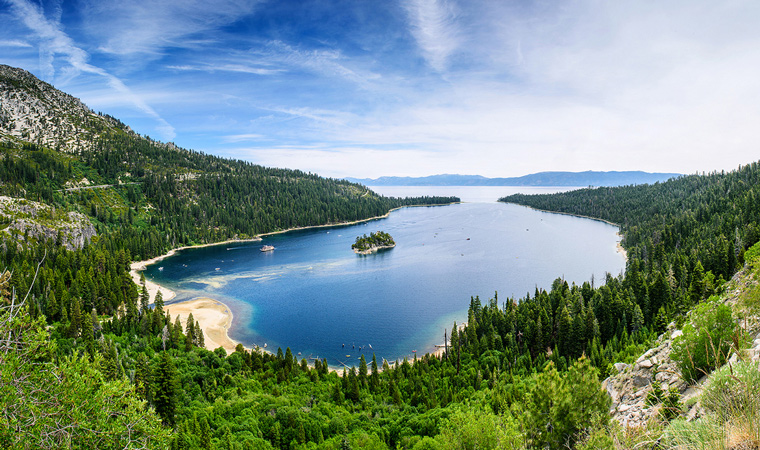 There's nothing quite like an intimate and rustic wedding filled with love, laughter, and memorable moments. Lake Tahoe is one of California's best-kept secrets, especially when it comes to weddings. It's a fantastic vacation spot as well; it's ideal for couples that want to plan their wedding and honeymoon all at the same time.
As it is in California, Lake Tahoe venues are slightly more expensive than what you would find in Sedona. However, they are well worth the investment.
Alternatively, you can always plan your nuptials for free if you host the wedding outdoors. The scenery in Lake Tahoe is by far its largest selling point and is the perfect location for a boho-inspired wedding.
It's easily one of the best locations that you can visit if you and your soon-to-be spouse are outdoors enthusiasts. With the Squaw Valley Resort, which offers skiing all year round, Emerald Bay State Park, and Vikingsholm, there certainly isn't a shortage of things to do.
The most important part of your wedding day is when you and your significant other say your vows. However, having a stunning backdrop for the entire ceremony would be even better!
With the help of these 5 affordable and fantastic locations, planning a destination wedding will be much easier on your wallet.
Pin for later