12 Penguin Gifts for People Obsessed with These Cute Animals!
last updated:
Oct 21, 2019
1947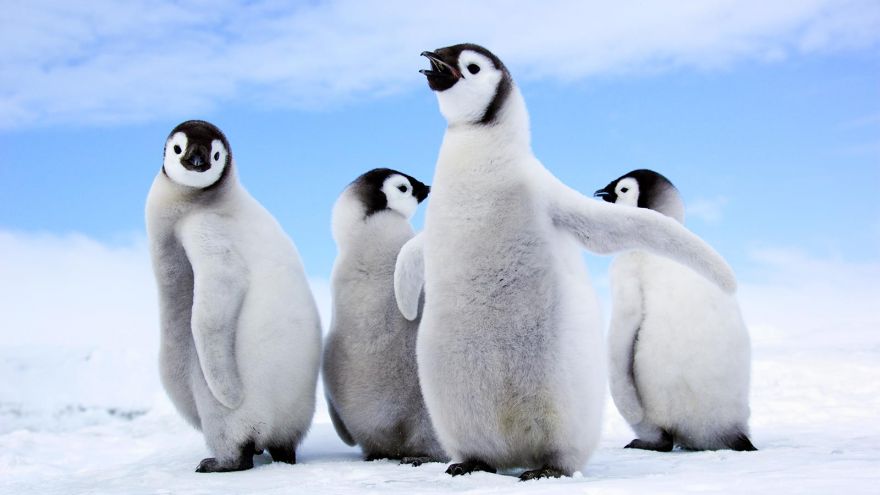 If you have someone in your life that is obsessed with penguins, we highly recommend the below penguin gifts for an upcoming holiday or birthday. We guarantee there is something for everyone, no matter their age.
You would be surprised at the sheer number of people that love cute penguins! As an exotic species that mates for life, they're equally as adorable in movies as they are in person.
The Cute Penguin Gifts On Our Shopping List!

1.
Sterling Silver Penguin Family Necklace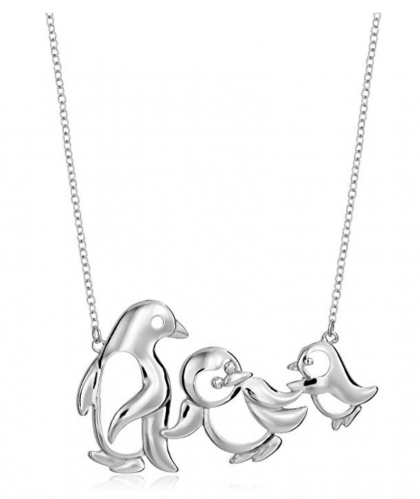 Perfect for someone who always puts their family first, this penguin necklace is sure to impress.
With a delicate 18" chain, it's the type of accessory that can be worn every day instead of just for special occasions. It also has a unique pendant that will warm the heart of whoever you give it to.
The pendant features a family of three penguins that are stuck together in an overlapping design. With the father penguin looking after the mom and baby, it's a beautiful representation of a strong family that always looks out for each other.
The pendant and chain are both handcrafted from .925 sterling silver, ensuring the best quality possible.
As an added advantage, there is a rhodium plating added to the outside of the pendant. Over time, you'll notice the plating will keep it shining over many years of wear.
The rhodium also helps to maintain the durability of the necklace if you accidentally wear it while swimming or in the shower.
2.
Aurora World Penguin Plush
Stuffed animals are a remarkable gift for children and adults alike, especially if you're welcoming a new baby into the family.
The Aurora World Penguin Plush is an adorable and cozy gift to give to a loved one or a friend.
We would even recommend this as a gift to a coworker so they can place it on their desk. The overall height of the stuffed animal is just under ten inches so that it won't be too large.
With an incredibly soft feel, it's the perfect partner for someone that loves the smooth feeling of high-quality materials.
The eyes of the penguin are also crafted using lock washers. You won't have to worry about them falling off if you give the plush to a younger family member.
Designed by a company that has over 30 years with designing and manufacturing plush products, you can guarantee you'll have a high-quality gift to give.
3.
Novelty Penguin Coffee Mug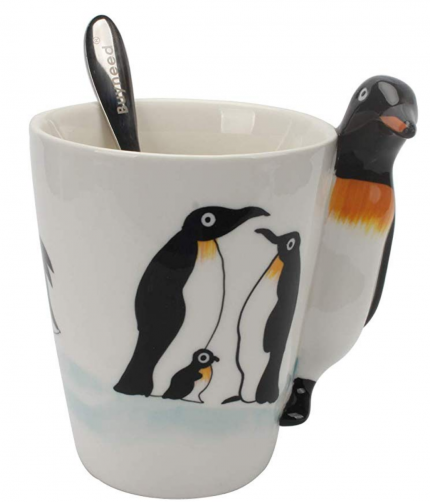 Sometimes the best way to start the day is to have a little bit of creativity to brighten your morning. This Novelty Penguin Coffee Mug is precisely what a penguin lover needs as it features vivid colors and fun designs.
Crafted entirely out of high-quality ceramic with handpainted features, it's a fantastic gift for a coworker or your boss. As an added benefit, every mug is given a large stainless steel coffee spoon, as well.
The most notable feature of the Novelty Penguin Coffee Mug is that it features a 15-ounce capacity. This space is more than enough for your morning or midday coffee.
Also, the mug has been certified as food-safe and is both lead and BPA free. Ideal for drinking both cold and hot beverages, it will quickly become the most used mug in their entire home.
4.
True Zoo Kingsley Winged Corkscrew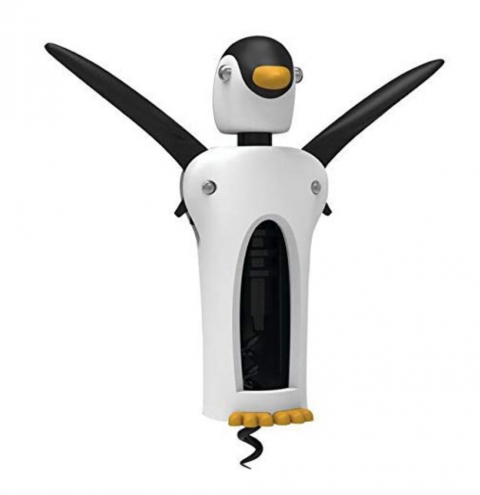 Whether you enjoy entertaining or if you indulge in some wine at the end of the day, you're going to need a corkscrew. Why not opt for one that has a hilarious penguin instead of the traditional corkscrew design?
The True Zoo Kingsley Winged Corkscrew is so unique that you'll want to buy one for yourself as well as a friend or family member.
The entire corkscrew is made from stainless steel and features a five-turn worm so that it will easily penetrate any cork.
On the exterior of the screw, you'll notice the penguin is made from soft-grip plastic that makes it more comfortable to hold.
Users will also appreciate the durability and convenience of the opener's design, so you don't get hand cramps while opening a tight bottle of wine.
5.
LLUUKK 3D Penguin Nightlight
If you've been looking for penguin gifts that will add a little bit of oomph to a friend's home, this is undoubtedly one of the best gifts on this list to rely on.
What we love the most about this nightlight is that it works perfectly as a gift for children and adults. Easy to use, this lamp creates a 3D projection that you'll love to display in the most popular rooms in your home.
With the LLUUKK 3D Penguin Nightlight, you can customize the color of the lamp with a touch button on the base.
There are seven different display colors, including yellow, pink, red, green, blue, white, cyan, and alternating colors.
Its incredibly simple user interface features a single button to change the colors and turn the lamp on or off. It can also be charged via USB.
6.
HERNGEE Pencil Holder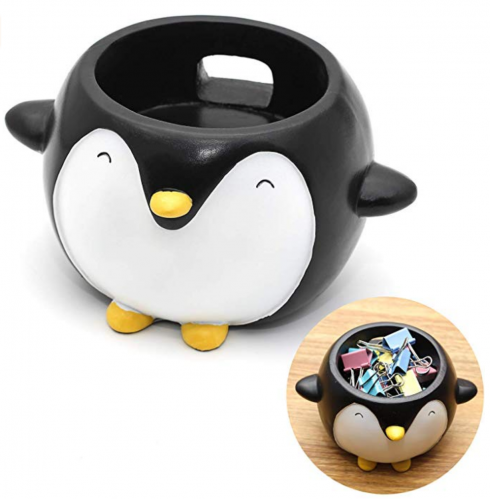 There's nothing better than showing off the love you have for penguins with the help of adorable desk accessories. The HERNGEE Pencil Holder is a perfect gift for a coworker or friend for their home office.
Designed to hold pens, pencils comfortably, and paper clips, this gift isn't only cute, but functional as well. We even recommend it as a gift for your child's teacher.
The pencil holder is made from resin, which gives it a high-quality wooden appearance. It's also quite hefty, which makes it a fantastic paperweight.
You can fit numerous types of office supplies in the top opening of the penguin-shaped holder, which makes it easy to use.
Although it's not as luxurious as some of the other gifts on this list, it's a great addition to a more substantial gift.
7.
JadeRich Penguin House Slippers
With colder weather quickly approaching, it can be amazing to have a great pair of cozy slippers to rely on. However, you'll want to make sure your slippers are designed for both indoor and outdoor use.
The JadeRich Penguin House Slippers are a phenomenal option for all penguin lovers as they are soft and cozy but still durable. They also come in an assortment of sizes for kids and adults.
The interior and exterior of the slippers feature a fleece and kit material that is soft to the touch and comfortable against your skin.
You'll find that you won't even have to reach for a pair of cozy socks, as these will surely keep your feet warm enough.
We also love the combination of monochrome colors that help them to look far more modern than other penguin slippers we've seen.
On the bottom of each pair, you'll notice they feature a unique tread that is designed to be anti-slip, silent, and still lightweight. Also, you'll be able to hand wash the slippers to keep them fresh.
8.
Penguin Coloring Book for Adults
Adult coloring books became incredibly popular in recent years because they are relaxing. The Penguin Coloring Book for Adults from Adult Coloring World is filled with 40 penguin designs.
Each design has its own intricate patterns that you can color using fine-tipped markers and colored pencils. Many people have found that these coloring books are a great way to get rid of stress and to calm the mind.
As a gift, this coloring book will give the recipient hours of entertainment, especially if they're creative. As each coloring page is single-sided, you won't have to worry about colors bleeding onto the next page.
You can also remove the perforated pages to display your artwork around the house.

9.
Barry Wang Penguin Tie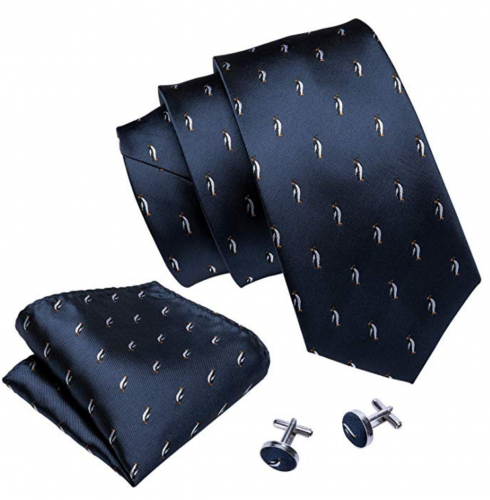 By far, one of our favorite penguin gifts is a penguin tie for someone who loves adding something unique to their formal wardrobe.
Whether you want a holiday gift for your boss or if you need a funny gift for your dad, this Barry Wang Penguin Tie is a fantastic option. There are plenty of other animal prints that you can choose from, as well.
Every order will also receive a handkerchief and a pair of cufflinks along with the tie, which makes it a full set for any formal occasion.
Although this isn't the most luxurious design in the world, it's a fun pattern that anyone would love to wear for a special occasion. The quality of all of the items in the set is top tier as well.
The handkerchief and tie are both constructed out of 1200 woven stitches of silk. You'll also find that the cufflinks are crafted out of stainless steel.
Every accessory is designed with immaculate attention to detail and is shipped in a plastic bag with a black paper box.
10.
MOT Global Penguin Lunchbag
Finding unique penguin gifts is just as important as finding funny ones, and the MOT Global Penguin Lunchbag is an excellent option.
Designed to be a lunch tote with a fully adjustable strap, there are multiple things you can use this bag for. As an example, it would make a great diaper bag or a work bag for smaller notebooks and work accessories.
The lunch bag is designed using 3.5mm neoprene that makes the material more durable and stretchy, depending on what you intend on carrying with you.
You'll find that the flexibility of the material works with all sized lunch containers. Also, we love the idea of the neoprene as it is incredibly easy to clean and Is water-resistant.
Designed with insulation, you'll be able to prevent outside temperatures from affecting your lunch. You can keep food warm or cold for up to six hours at a time.
It's also designed to be easy for kids to carry with them to school, which certainly makes it convenient for adults.
The versatility of the MOT Global Penguin Lunchbag is something to make a note of as well. You can carry it as a backpack, shoulder bag, or tote, as all of the straps are included.
We recommend washing the container before use, as it arrives with a plastic neoprene smell, typical of most other lunch boxes.

11.
Rolife 3D Penguin Puzzle
Are you searching for a penguin gift for someone who loves putting their minds to the test? Instead of relying on a penguin lunch bag or a pair of slippers, you might want to give them a penguin-related activity, such as a puzzle.
The Rolife 3D Penguin Puzzle is essentially two gifts in one, as the recipient will be able to build the puzzle and have something to display after its finished.
Every piece of wood is laser cut and smooth so that the pieces are easy to put together. You won't require glue or any other adhesives.
The parts of the puzzle are also sized well so that smaller hands can complete the puzzle as well. When assembled, the penguin looks fantastic with brilliant details, making it a tremendous educational gift.
If needed, there are instructions included with the penguin puzzle that is written in clear English.
All you have to do is pop the wooden pieces out of its main sheet and follow the instructions. Within a matter of minutes, you will have put the puzzle together.
12.
HIC Penguin Cocktail Shaker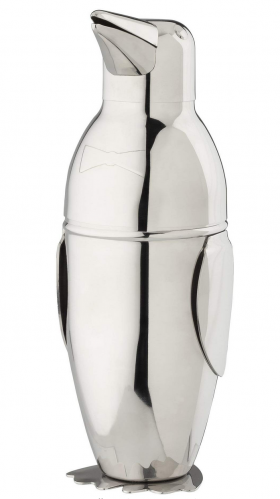 As a fantastic gift to add along with the penguin corkscrew, the HIC Penguin Cocktail Shaker looks and feels luxurious.
Meant to handle up to 18-ounces work of beverages, you'll love how the quality of this shaker is unsurpassed by others at the store.
The entire unit is crafted using 18/8 stainless steel and stands nine inches tall when displayed. It's a fun and functional design that you'll love to have out on your bar.
It's recommended that you hand wash the shaker, though you can put it in the dishwasher on the lowest possible settings.
Compared to the other gifts on this list, this shaker is the perfect combination of 1930s vintage and art-deco styles.
Final Thoughts
Shopping for someone who loves penguins should be easy, as there are hundreds of products to choose from.
No matter if you're shopping for an adult or a new baby, we promise there are fantastic penguin gifts on this list that they are sure to love.
We even guarantee you might want to consider buying some penguin gifts for yourself if you're a fan of them as well.
Pin for later