10 Super Comfy & Cute Oversized Sweaters for Every Body Type!
last updated:
Nov 05, 2019
2063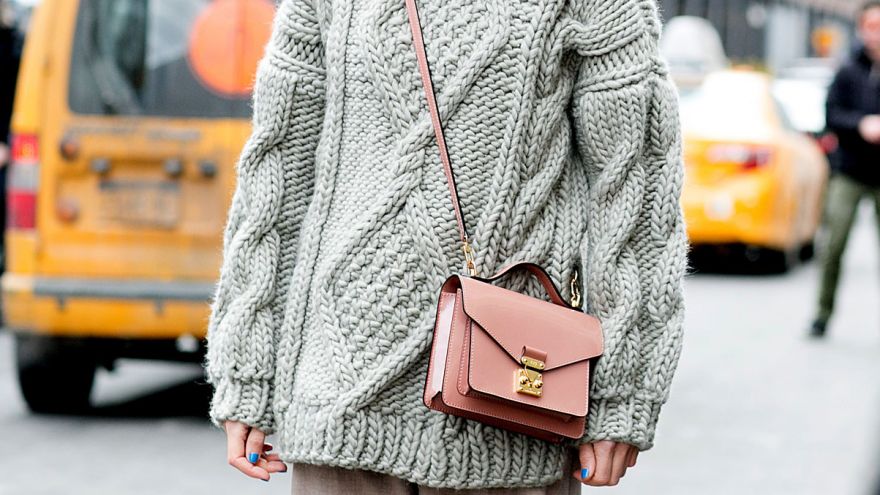 An oversized sweater is a fantastic way to feel cozy on a cool day. They are also great when paired with shorts during a warm summer afternoon. However, finding an oversized sweater for your specific body type can be difficult.
You don't want the design to be too loose-fitting to where you lose your shape. You also don't want it to be far too tight so that it looks like a regular sweater.
Below are 10 different super comfy and cute oversized sweaters that everyone can pull off!
Our Oversized Sweater Picks for This Winter!
1.Cable Stitch Rib-Collar Oversized Sweater Dress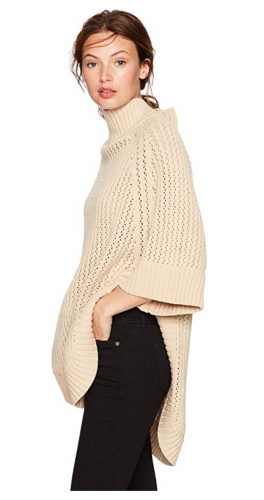 Constructed using a blend of acrylic and cotton, tthis oversized sweater dress is the type of item you can wear in any weather.
With its ¾ length sleeves, you won't feel like you're wearing an overbearing chunky knit. It also fits loosely around the body and looks phenomenal when paired with some skinny jeans.
The sweater features high side slits for a little more breathability and it has a rounded hem, which brings the entire look together. It's available in sand, light heather grey, and black.
2. Pink Queen Turtleneck Sweater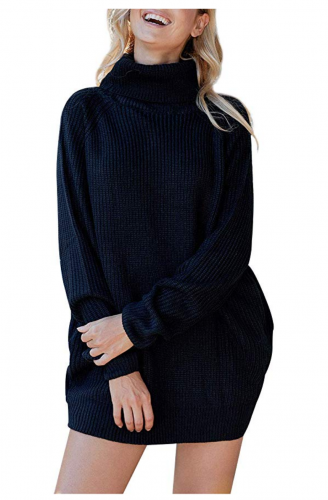 This particular oversized sweater dress is a piece of clothing that you'll want to wear regularly. It's incredibly functional and looks great as a sweater over the simplest of yoga leggings and can also be worn as a stand-alone dress.
The high, but loose, turtle/cowl neck adds to the comfy aesthetic that it provides. It's also perfectly oversized to work with any body type.
Available in wine red, black, dark green, white, and brown, you can find the perfect color for any day.
It's designed using 100% acrylic and feels incredibly soft against the skin. As an added benefit, there are also two side pockets that add dimension and even more functionality to the garment.
3. Dokotoo Casual Turtleneck Jumper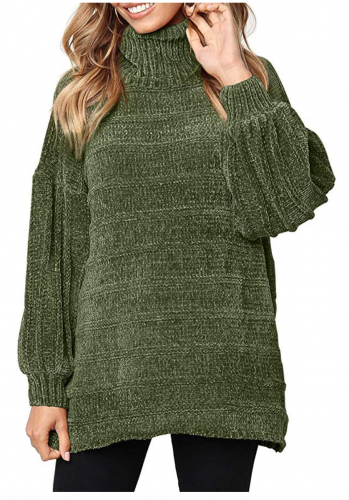 If you love the idea of a turtleneck sweater but aren't looking for a chunky knit, this is a great alternative. There are over 12 different colors to choose from as well.
The turtleneck is a comfortable blend of nylon, polyester, and viscose, so it's breathable, flexible, and comfortable to wear throughout the year.
Its ribbed sleeves and funnel neck add more dimension to the overall look.
4. Bobibi Oversized Sweater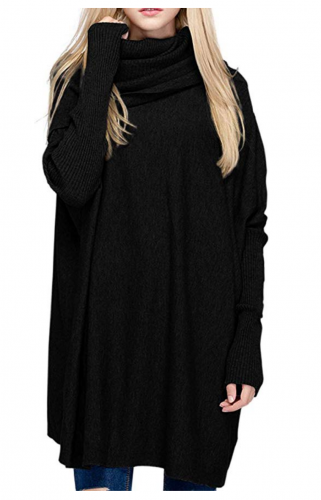 At first glance, the Bobibi sweater is relatively high-fashion. It has a draping silhouette that will work well with all of your curves. It also features a fantastic cowl neck to keep you warm on the coldest days of winter.
It's a blend of polyester, viscose, and polyamide, which helps to make it incredibly stretchy but it also elegantly flows.
Similar to the other sweaters on this list, it has a ribbed hem and dolman sleeves for added comfort.
5. Imily Bela Fuzzy Knitted Sweater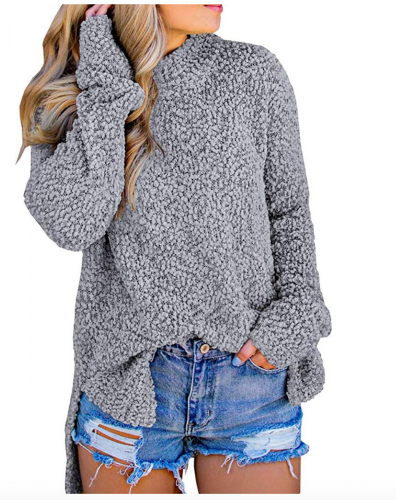 There's nothing better than having a warm and fuzzy sweater to turn to on a warm day. We love the Imily Bela sweater because it's different from your typical idea of an oversized sweater.
Its fuzzy aesthetic is something that everyone will want to touch and feel while you're wearing it. Made out of polyester and spandex, it can be worn in a variety of ways.
It also has a mid-high neckline, so you won't feel like you have something tight around your neck.
6. Free Rose Color Block Sweater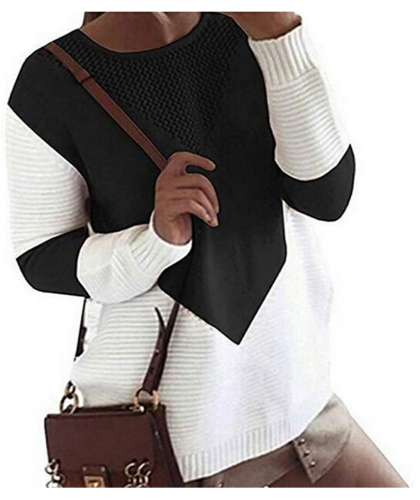 This option doesn't look like your average oversized sweater. However, it sizes up to extra large, which gives you plenty of options for sizing. Its unique design is what makes it one of our favorites as it has a modern color block aesthetic.
You can choose from camel, black, and grey, depending on your personal preference. The "V" block design is something that you'd likely see wearing any Instagram influencer these days and it can easily be worn in all types of weather.
7. Alexander + David Oversized V-Neck Sweater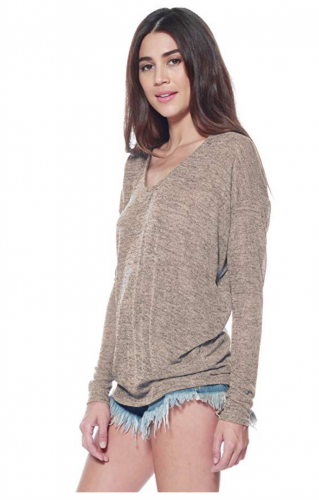 If you're looking for an oversized sweater that you can wear for more business-casual occasions, this is a great one to choose.
The Alexander + David v-neck is built similarly to most fashionable business tops. It's a blend of rayon and cotton for optimal softness.
It's certainly not as thick as the other sweaters on this list, but it would fit beautifully under a blazer. With side slits, a hi-low hem, and a front seam detail, it's modern and beautiful.
8. Alinfu Crew Neck Knit Jumper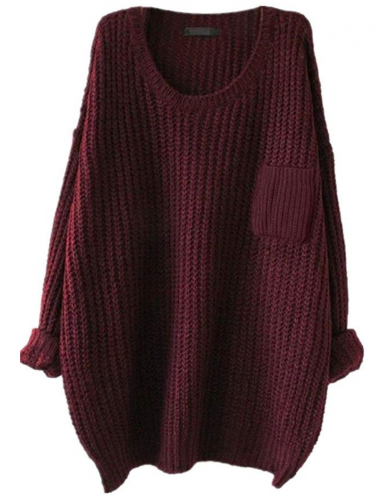 Available in burgundy, white, and salt & pepper, the Alinfu option is a staple for anyone's wardrobe.
This faux wool sweater is extremely thick and chunky, which makes it ideal for the coldest days of winter. It's a loose pullover with a scooped crew neck, which makes it ideal for anyone.
9. Annystore Chunky Turtleneck Sweater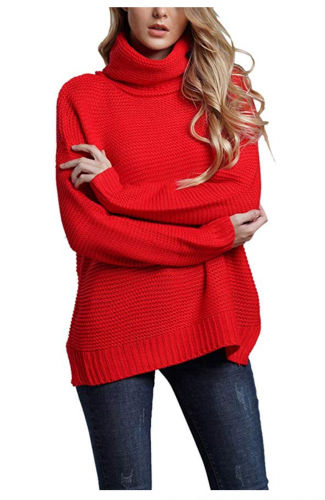 This one is available in six different colors. It's a very elegant design with optimal weaving for warmth. According to the seller, the material is eco-friendly and feels quite cozy.
We especially love the turtleneck, which helps to elongate your body and the cinched hem and sleeves.
10. Dokotoo Fuzzy Casual Sweatshirt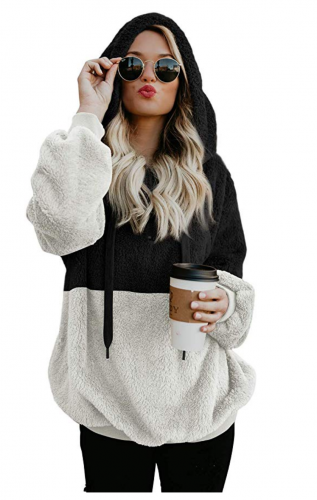 The Dokotoo fuzzy sweatshirt is unlike the other sweaters on this list, as it's the most casual. Styled similarly to traditional pullover hoodies, it looks and feels incredibly comfortable.
It has the trendy fuzzy detailing on the front with color blocking design as well.
Not to mention it's available in a wide assortment of colors. The fleece is incredibly soft to the touch and it features front pockets for additional storage.
Finally…
Building a collection of sweaters in your home is a fantastic way to diversify your wardrobe. There's nothing better than throwing on a fashionable top and a pair of leggings instead of having to put a lot of thought into an outfit. With the help of these 10 stunning sweaters, you'll have something to wear for every occasion.
Additionally, each of the sweaters has its own beautiful components. These features help to elevate your aesthetic and make you feel confident and comfortable all day!
Pin for later