Work Anniversary: How to Celebrate It?
last updated:
Jun 23, 2019
11875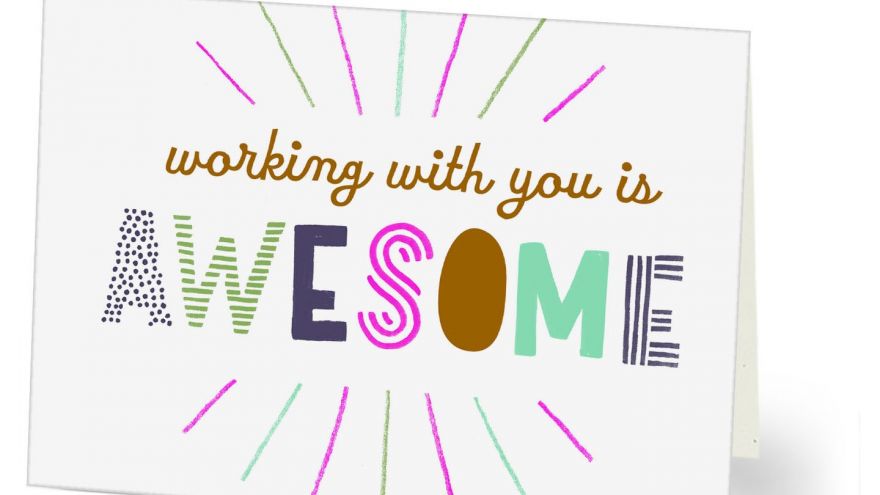 Plenty of people spend the majority of their time at work and when you are approaching a huge milestone, such as a work anniversary, you'll want to celebrate accordingly.
With that said, you likely won't want to spend a thousand dollars on something to do with work. We've collected several phenomenal ideas that you can use to celebrate your work anniversary without breaking the bank.
Ideas for Yourself
Below are four great ideas that you can use to celebrate your own work anniversary.
1. Plan a Work Adventure
There are usually dozens of companies that focus on creating fun and exciting adventures for employers and employees to enjoy together.
The best part is that booking one of these adventures may be covered by the company as a team building exercise, helping you to save a few hundred dollars.
There are a limitless amount of work adventures that you can plan with ease, depending on how thrilling you want to be for your work anniversary.
Whether you plan a traditional team building exercise filled with fun activities such as obstacle courses and other team-based sports, or if you opt for ziplining, there's a lot to choose from.
Not only will you be able to get closer with your colleagues and celebrate your accomplishments, but you will also be able to get a day off of work!
2. Organize a Company Luncheon
Most businesses aren't strangers when it comes to potlucks and luncheons, which is why this is another fantastic idea to celebrate your upcoming milestone.
With a potluck, you can assign certain people in the company the responsibility of bringing a specific dish. This will create a large spread of different foods that people can enjoy for lunch without having to pay for everything yourself.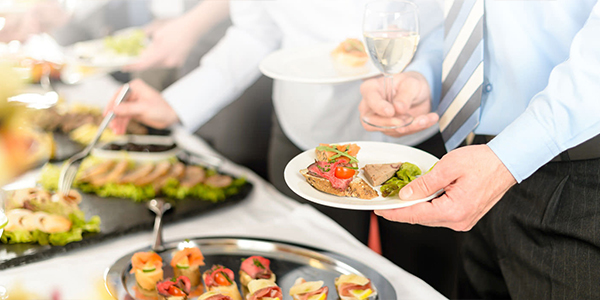 If you want to make your luncheon even more unique, consider choosing a specific type of food for people to bring. For example, Indian or Mediterranean cuisine.
You'll not only be able to spend time mingling with your coworkers during your lunch break, but you'll also be able to taste plenty of different foods from around the world.
3. Hosting a Charity Raffle
One of the best ways that you can celebrate an important anniversary is to give back to the community with the help of a charity raffle.
You'll be able to enjoy the excitement of your coworkers receiving gifts meanwhile giving back to a charity of your choosing. When designing the raffle, you can create a prize wheel where employees can donate money for a spin where they could win an assortment of prizes.
The best part about this idea is that you can choose an assortment of different gifts that are very affordable, such as $5 gift cards or vouchers for movie passes.
You can guarantee that your coworkers will not only be interested in winning prizes but that they'll feel better about being able to donate to charity.
4. Take a Day Off
If you're the type of person that very rarely takes time off for yourself, we highly recommend booking a small vacation so that you can enjoy your accomplishments and relish in your success as an important part of the company.
If you get paid vacation, that's even better, as you can take time off and not have to sacrifice pay! In fact, plenty of employers will even consider giving you paid vacation once you've reached a major milestone.
Take some time to yourself to either stay at home for self-pampering or take a weekend trip away so you can reflect on your years as a crucial part of the company.
Consider going camping with friends and family or spend the weekend shopping and spending the fruits of your labor!
Ideas for Employers
As an employer, it's important you take the time to honor your employee's anniversaries with more than a silver plated pen. Below are some fantastic ideas that will cost the company little to nothing.
1. Lunch with the CEO
At times, there is nothing employees want more than to be recognized for the work they put in, especially if you have employees that spend a lot of time at their desk.
Arranging something as simple as a lunch with the CEO of your company can go a long way. It will help to foster a better connection between the higher-ups and employees so they feel like they belong to a bigger picture.
If you can't arrange a private lunch with the CEO, consider inviting them to a luncheon held in honor of the employee.
2. In-Office Surprises
If you're unable to make any space in your budget for large celebrations, there are plenty of free options available to you as well.
For example, decorating the employee's desk with office supplies as a fun surprise when they walk in the door. You can even arrange a slow-clap session for when the employee comes in.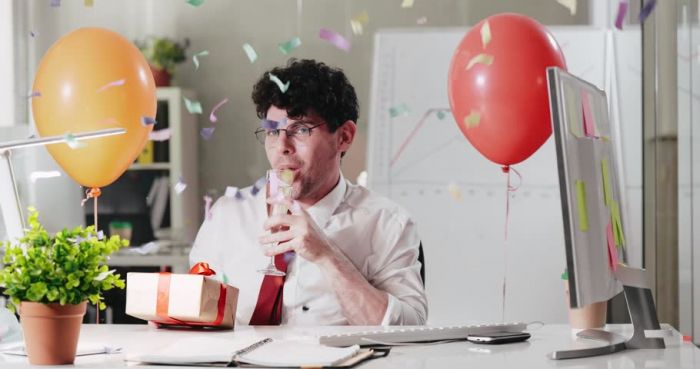 As they enter the office, all of the other employees can slow clap as they make their way to their seat. It's a fun and hilarious way to celebrate a huge milestone.
3. A Promotion
Above all else, the best thing that an employer can do for someone who is celebrating a large milestone is a promotion or a raise. Giving someone more of a voice in a company is the perfect way to celebrate their achievements over the years.
If they're not interested in a promotion, you can give them a bigger chair at the table, so to speak. Such as letting them participate in important meetings or giving them a raise to say thank you for all of their hard work.
No matter if you're planning your own celebrations or if you're an employer celebrating an employee, there are plenty of options to consider when it comes to a work anniversary.
Without having to spend thousands of dollars, you can find a variety of fantastic ways to say thank you to an important part of the company.
The best part is that you'll be able to help someone feel more fulfilled and help them to realize just how necessary they are on a daily basis.
Pin for later