Birth Flowers for Each Month of the Year!
last updated:
Aug 27, 2019
1493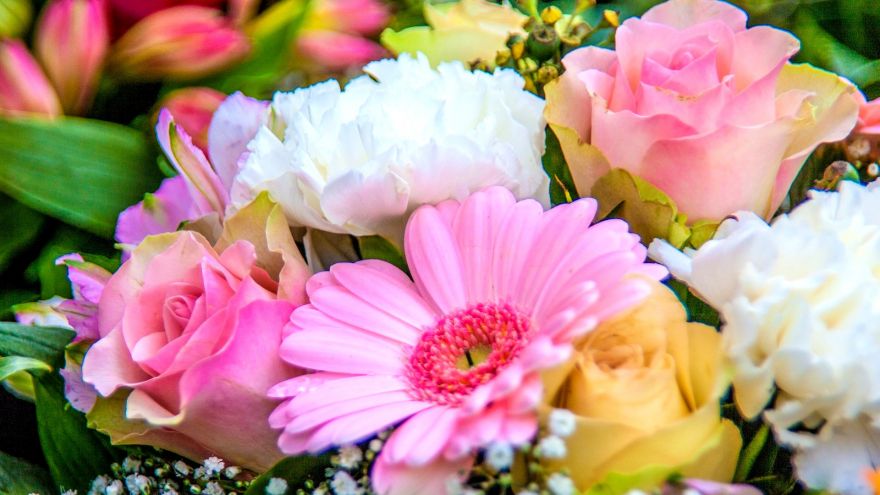 Much like there are specific gemstones attributed to each birth month, there are birth flowers as well. Many believe that there are specific meanings behind each flower which could tell you a lot about yourself and knowing each meaning can help you to give the perfect gift.
If you're looking for an innovative way to give a loved one a bouquet of flowers on their birthday, we highly recommend using this list to find the perfect arrangement.
Birth Flowers Month by Month
January – Carnation & Snowdrop
Carnations and snowdrops are a very interesting combination as both flowers are uniquely delicate and work perfectly together. They are also available in an array of color variations, especially if you work with a florist that is able to dye flowers.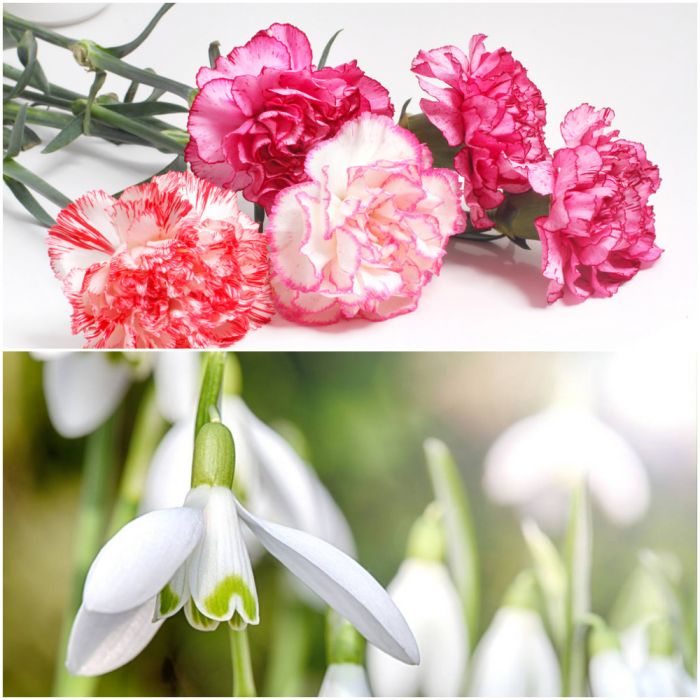 Pink carnations are a symbol of affection that let people know that you love them, whereas white carnations symbolize pure love that is impossible to be tainted. An interesting hidden meaning falls within striped carnations, which could mean a love that isn't shared between two people.
Snowdrops, on the other hand, have a purely positive message behind them. With snowdrops, you'll be able to provide a symbol of hope and beauty.
February – Violet & Primrose
Purple is surely the most popular color for this month, which is interesting because you might assume that pink flowers would be the optimal choice for February. Instead of giving a loved one a bouquet of roses like you do every year, birthdays in this month are better served with a bouquet of violet and primrose.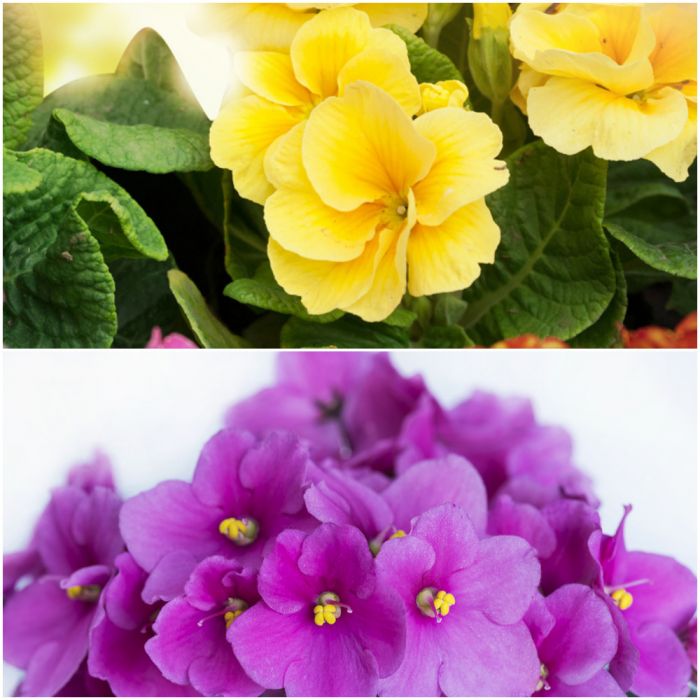 With the striking meaning of faithfulness and loyalty, violets are a fantastic option for a strong relationship that will only become stronger over the years. Primroses are another fantastic option as it helps to symbolize that you cannot picture your life without the recipient.
Both flowers are a fantastic option for someone who wants to show their true feelings of love.
March – Daffodil & Jonquil
As the beginning of spring rears its head, you might have feelings of rebirth and the interest in starting fresh and anew. This is why giving a daffodil and jonquil in March is a fantastic idea as they literally symbolize new beginnings.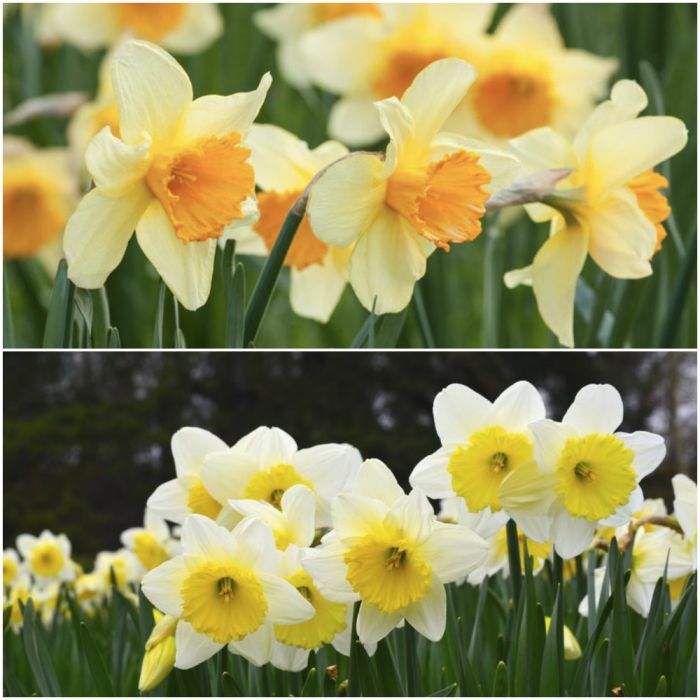 They're also a great way to bring a little bit of color into the home before the true start of spring so that you can add a little bit of joy into your loved one's life.
Another interesting meaning behind daffodils is that they mean prosperity, so they're a fantastic flower gift for wishing someone good luck for their future endeavors.
April – Daisy & Sweet Pea
When you first think of these two flowers, you're likely to capture a picture of innocence and sweetness, which is why we find daisies and sweet peas are some of the best flowers on this list. Daisies signify purity, a loyal love that can never be broken, and innocence.
They're a fantastic option for a loved one or a family member who has welcomed a new baby into their family this month. According to the Farmer's Almanac, daisies may also be a symbol of confidence, as they suggest they say, "I'll never tell".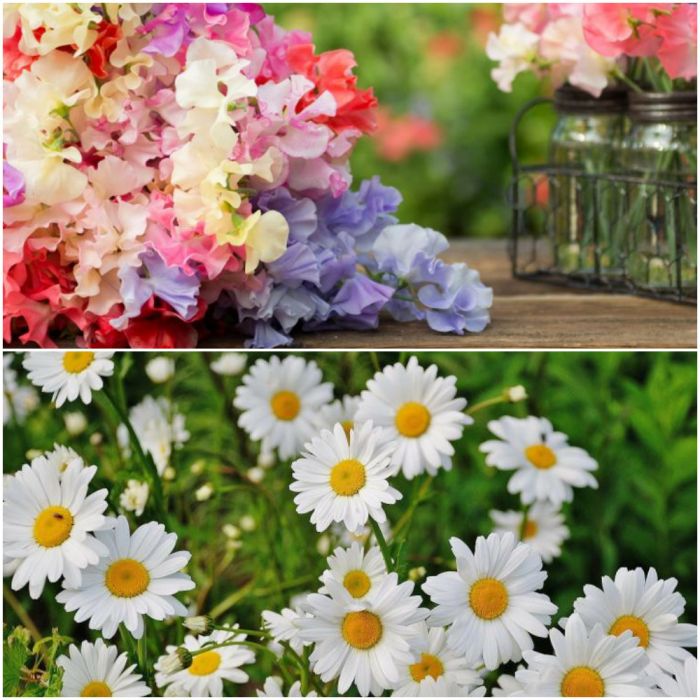 Sweet peas are another fantastic option for April birthdays but they can also be used in a more somber environment as well. They give you the ability to give a gift of bliss but they are also known to be some of the best flowers to say goodbye to someone.
May – Lily of the Valley & Hawthorn
There's nothing better than being able to give someone flowers that are particularly fragrant so that they are reminded of their beautiful gift. Lily of the valley is beautifully fragrant and they symbolize humility, sweetness, and the ability to experience happiness in its truest form.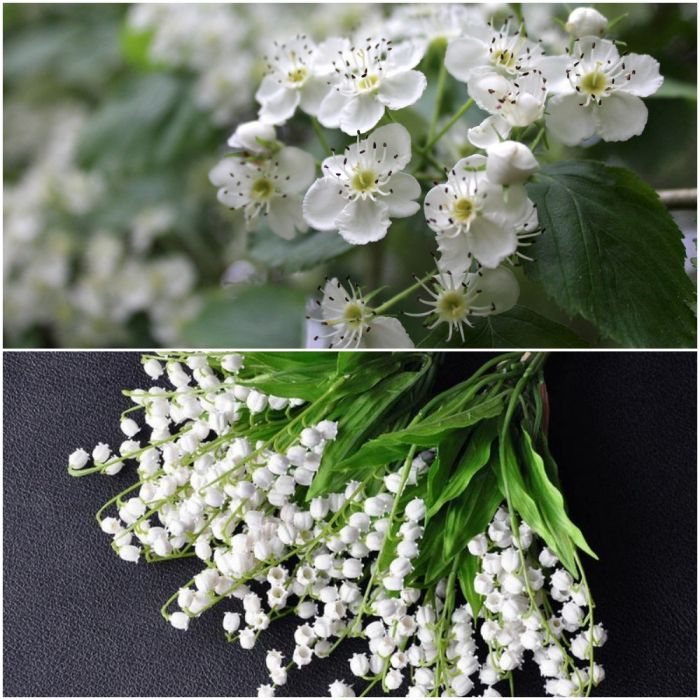 Hawthorn plants are another option for May birthdays and their meaning shows supreme happiness that is everlasting. Additionally, they represent hope and persistence, which makes them a perfect option for someone you wish the best for.
June – Rose & Honeysuckle
You'll find that these two flowers are the most fragrant out of all of the other flowers on this list, and for good reason. June is a month of celebration, beauty, and appreciation, which is why giving roses or honeysuckle are a fantastic option.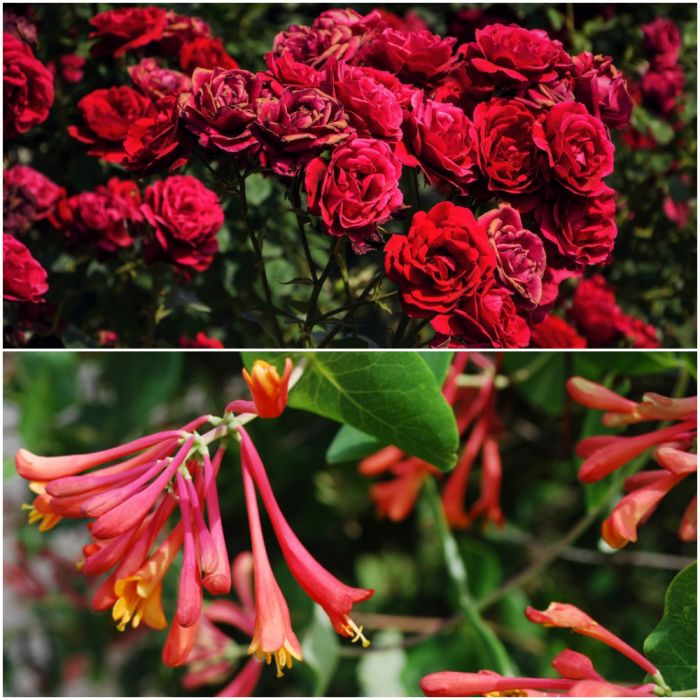 The rose has plenty of meanings that go back for centuries, as it's one of the best flowers that capture true beauty. There are dozens of different types of roses for you to choose from as well ranging from individual stems to bushes.
Roses also have multiple meanings, depending on the colors you choose.
The most popular include:
Pink: Perfect happiness
Red: Love
White: Purity, innocence, everlasting love
Yellow: Jealousy and friendship
Honeysuckle is the favorite plant of hummingbirds and giving a loved one a plant will bring them joy and happiness for months to come. It's also a strong symbol of the everlasting nature of love and how your bond will never be broken.
July – Larkspur & Water Lily
Larkspurs are similar to roses in that every color choice has a different meaning. If you opt for pink flowers it can mean indecisiveness as well as some fickleness. W
hite conveys happiness and purple typically represents a new and budding romance. Overall, larkspur is a great way to show someone that there is a strong bond of love between the two of you.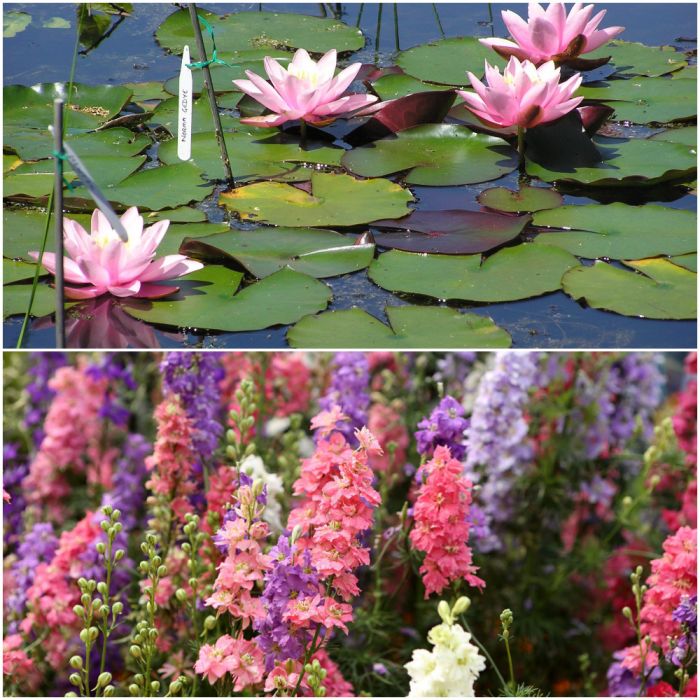 Water lilies are typically known for their purity and their regal appearance. They're absolutely stunning but also serve a purpose of deterring the growth of algae in ponds. They're also incredibly majestic to look at and a strong source of protection for frogs and fish in ponds.
August – Gladiolus & Poppy
With fall right around the corner, August's birth flowers are the first taste of deeper and darker color variations. Gladiolus, also known as sword lilies, are indicative of integrity, infatuation, and calmness.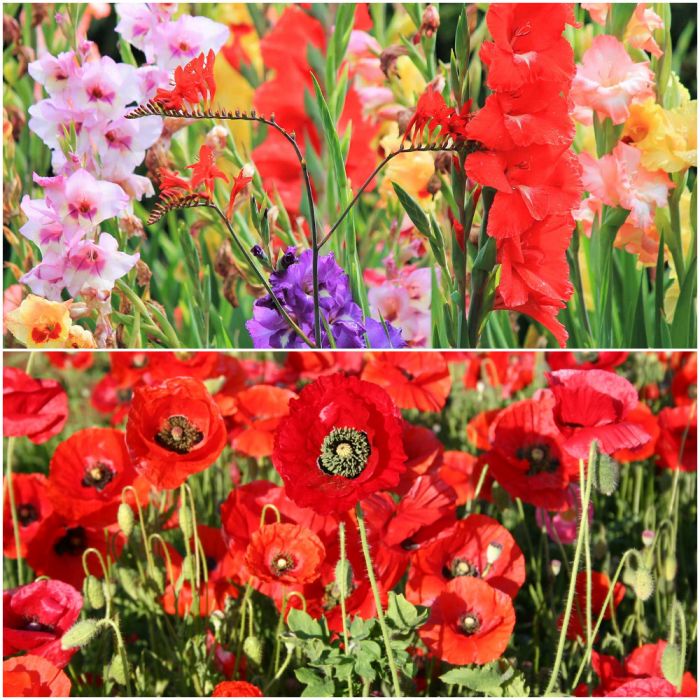 They are also a great way to represent remembrance, similar to a poppy. Not only do poppies symbolize remembrance, but they are also a fantastic way to signify pleasure, wealth, success, and consolation. There are varying colors of poppies to choose from as well.
September – Aster & Morning Glory
Asters have a very positive symbolism and have deep roots in folklore where people would burn them to keep serpents away. Today, they are the perfect way to show someone that you have a powerful love for them.
Another reason as to why they make the perfect addition to a September birthday bouquet is because they add a powerful punch of color to a traditionally deep and dark landscape of color.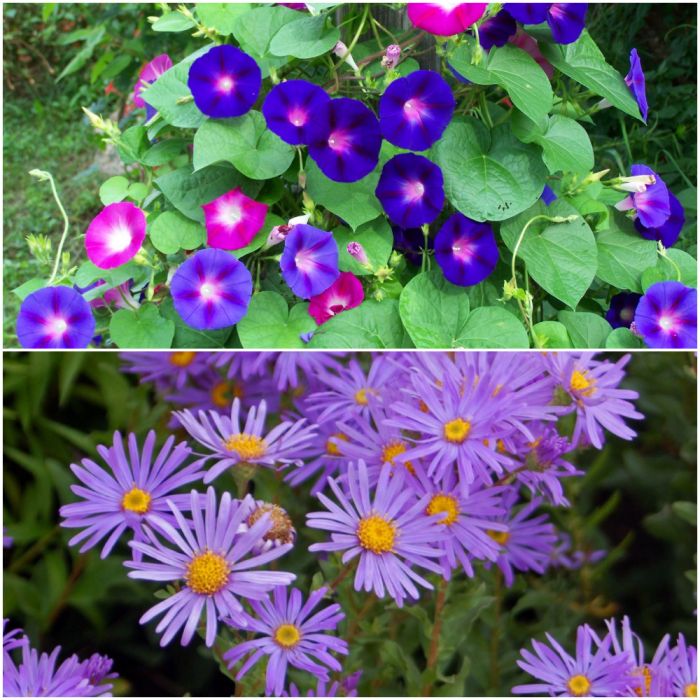 Morning glories have a more simple symbolism than other flowers as they carry the basic meaning of affection. They're one of the most interesting flowers to watch bloom, as their blooms open and close based on the time of day.
October – Marigold & Cosmos
Although marigolds are bright, beautiful, and bring happiness, they typically symbolize despair and grief over losing a loved one. They are one of the most popular flowers used in funeral arrangements, but their vibrant blooms are absolutely stunning.
Typically, families use them as a way to guide their loved ones to Heaven upon death as well as the beauty of resurrection.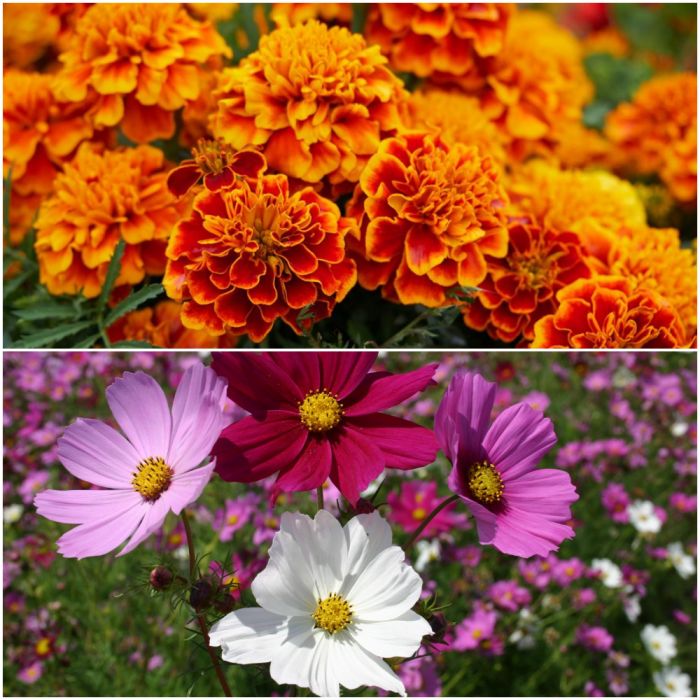 Cosmos have an opposite meaning of order, serenity, and peace, which may make them a better alternative for October birthday bouquets.
November – Chrysanthemum
Also known as mums, chrysanthemums are available in many colors and they date back to the 15th century B.C. Their original meaning is used to commemorate the Festival of Happiness in Japan.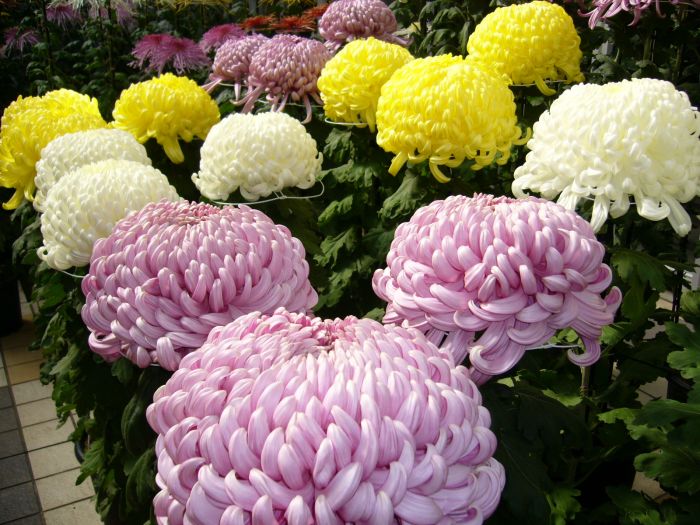 They are a strong symbol of youth, meditation, and longevity. Depending on the colors you choose, they may also carry other meanings, including:
Red: Love
White: Innocence, purity, pure love
Yellow: Slighted love
December – Holly & Narcissus
Quintessential to Christmas, holly is one of the best flowers to include in a December birthday bouquet. It also symbolizes happiness at home and will bring plenty of birds to your property. However, they are highly toxic to humans.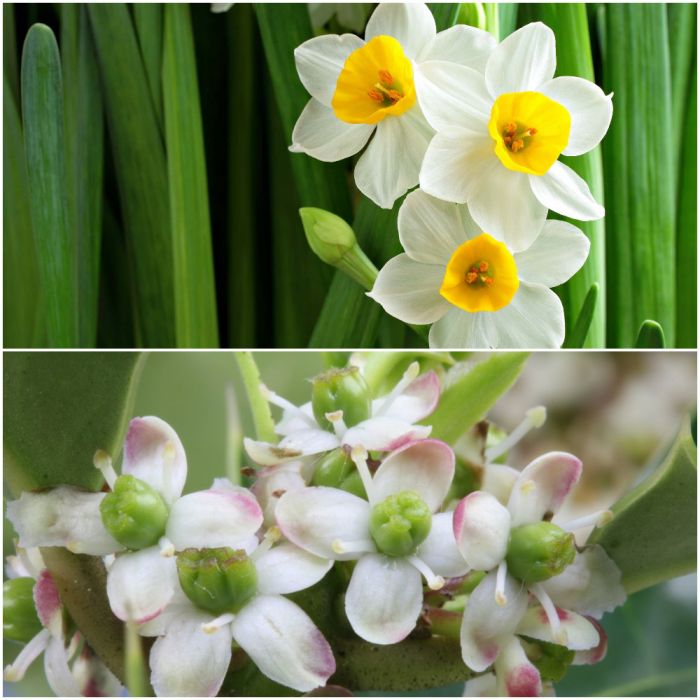 Narcissus, typically in the paperwhite variety, are a great way to tell a loved one that you love them for who they are. They grow easily in cold weather, which makes them a fantastic gift for a gardener.
Final Thoughts
By using this guide, you'll easily be able to gift the perfect flowers for every birthday throughout the year.
Pin for later