The 10 Best All Inclusive Family Resorts Across the US
last updated:
Jul 29, 2019
2342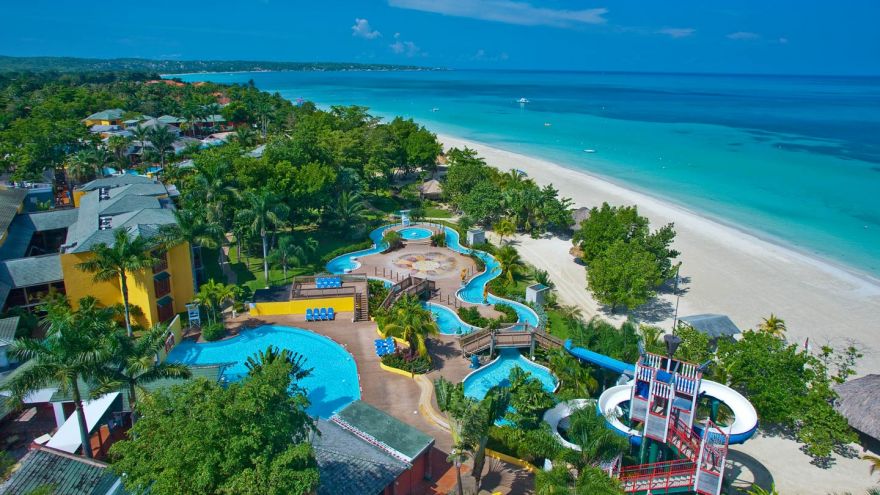 When you think of all-inclusive resorts, you probably think of far off locations that require a passport and a long plane ride. Sure, you can definitely travel all that way and find plenty of resorts, but did you know that some of the best all-inclusive family resorts are located right here in the United States? There are!
Instead of having to worry that everyone has an up to date passport, why not stay in the US and head to one of these awesome resorts?
There are a few different types of resorts as well, giving you plenty of great options to decide between. Whether you want more of a typical beach vacation, something more rustic, or something in between, you can find the perfect resort that fits what your family is looking for!
We love the concept of all-inclusive family resorts, as everything is all in one place, and you pay for it in advance!
Instead of having to worry about planning activities or budgeting for meals, you simply show up and enjoy everything that the resort has to offer. What's not to love about that?
Here are our 10 picks for the best all-inclusive family resorts across the US!
Best All-Inclusive Family Resorts in the US
1. Club Med Sandpiper Bay: Port St. Lucie, Florida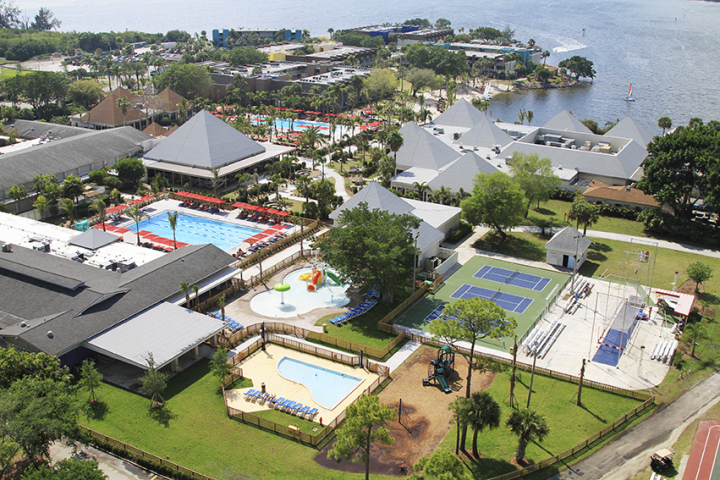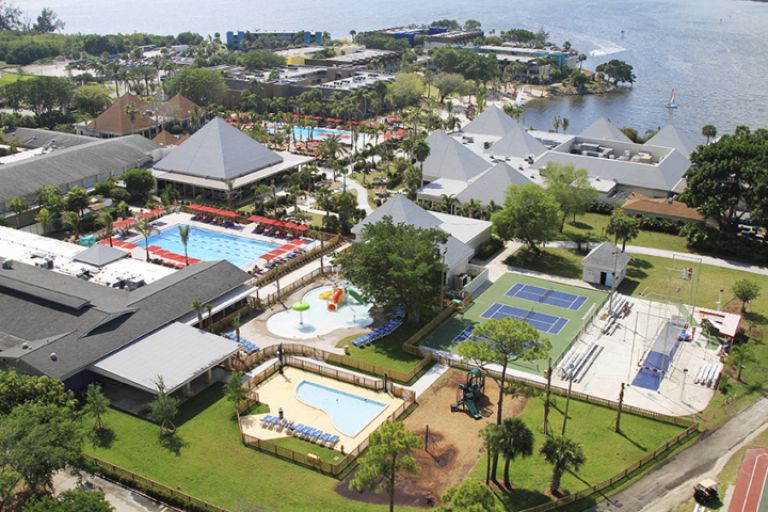 If you are looking for a beach resort vacation, Club Med Sandpiper Bay is definitely one of your best options. Located in Port St. Lucie, Florida, this resort is the perfect destination for families looking to soak up the sun, enjoy the beach, and participate in plenty of fun activities like tennis, golf, or paddleboarding.
The resort also features three swimming pools and is located right on the beach. There is never a shortage of things to do here, and the restaurants on site are just as nice as the activities.
If you are used to all-inclusive resorts located in the Caribbean and are looking for a similar vibe here in the US, Club Med is definitely your best option.
2. Travaasa Hana: Maui, Hawaii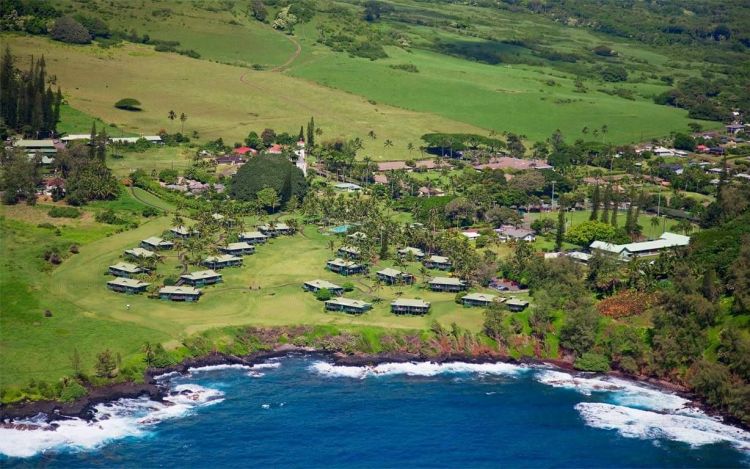 For those families who are willing to get on a plane, who can resist taking a trip to Hawaii?! You don't need a passport, but you will definitely feel like you have left the country and entered a tropical oasis when you head to Travaasa Hana in Maui.
This resort has landed on numerous 'best of' lists as a top option to stay at in all of Hawaii, and it is easy to see why.
This is also one of the few resorts in Hawaii that is actually all-inclusive, so it definitely deserves a spot on your vacation bucket list.
There are a few different styles of rooms so that you can find what fits your family best. From suite options to cottages, you can get the amount of space you are looking for while you are here.
With plenty of activities as well, this is a great option if you want to book an unforgettable trip that the whole family will love.
2. The Lodge on Little Saint Simons Island: Saint Simons Island, Georgia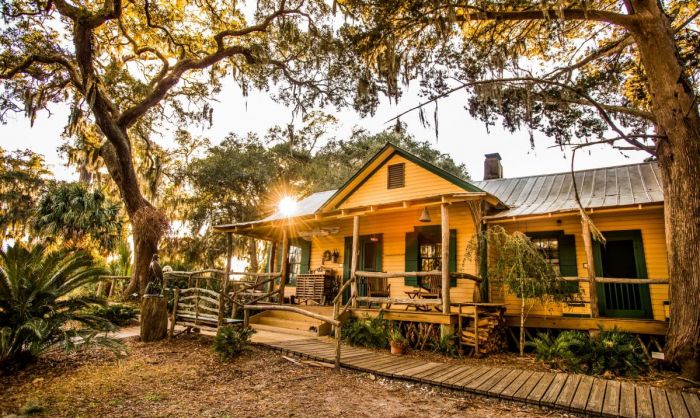 This next pick is one of our absolute favorites. Technically located in Georgia, you can actually only get to this location by boat! Located right off the coast, this resort is located on a small island and is the perfect destination for a family getaway.
The resort is small, it can only hold 32 guests in total, but that makes it the perfect place to get away from the hustle and bustle of daily life and really decompress, relax, and spend quality time with family.
If you have a large extended family, why not consider renting out the whole place for a family reunion?!
4. The Grand Hotel: Mackinac Island, Michigan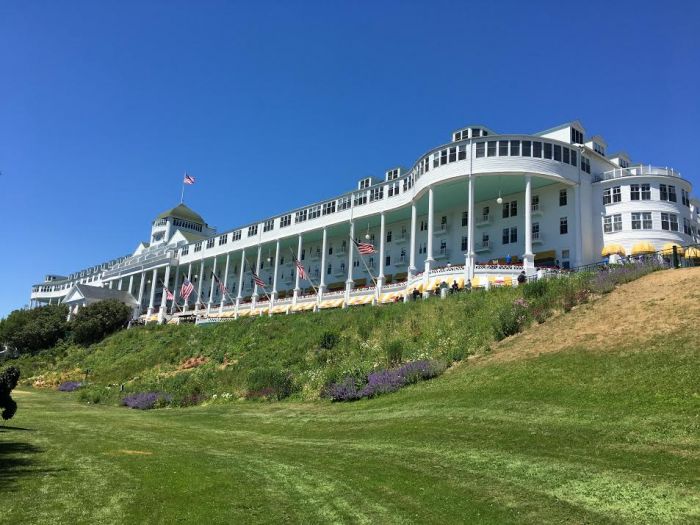 This iconic location is located up in Michigan and is an excellent spot for spending a few quality days with your family. If the name doesn't ring a bell, this is the hotel made famous in the 1980 movie 'Somewhere in Time.'
Located on Mackinac Island, this is another destination that you can only get to by boat. Once you are on the island- cars are prohibited. To this day!
You will arrive at the hotel via horse-drawn carriage, and from there you will experience a more traditional style vacation, which given how busy today's world is, is not at all a bad thing.
With plenty of activities, live music, and more, this is a wonderful destination for your family to visit to disconnect from technology and enjoy each other's company. Best of all, we love that each guest room has its own theme!
5. Vista Verde Ranch: Steamboat Springs, Colorado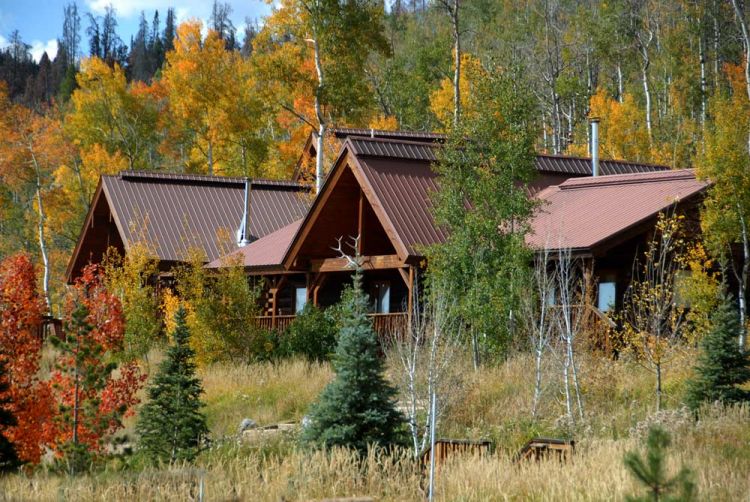 Looking for something a little more rustic? Why not check out the Vista Verde Ranch in Colorado? This dude ranch will ensure the entire family has tons of fun and leaves with plenty of memories that will last a lifetime.
You can choose to either stay in a room at their lodge or have your own private cabin. Meals and activities are included at this resort- which includes horseback riding, fishing, mountain biking, and more.
If you visit during winter months you can enjoy winter sports like skiing, snow tubing, and sleigh rides! We love that this ranch is perfect for families, but also has plenty of separate events for adults.
Go enjoy a nice dinner with your spouse while your kids enjoy their own dinner and entertainment. It's the perfect balance of family time and adult time, and it makes for a perfect vacation spot!
6. Mountain Sky Guest Ranch: Emigrant, Montana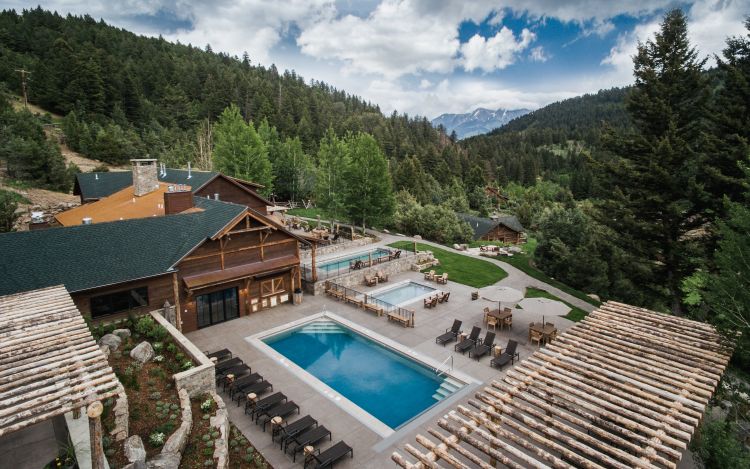 For another ranch type resort, check out Mountain Sky Guest Ranch out in Montana. If you are looking to visit all 50 states and weren't sure there was much to do in Montana – guess again! This ranch is the perfect vacation spot for the adventurous family.
With plenty of typical rustic activities like horseback riding and fishing, as well as more luxury 'resort' type activities like wine and cheese events, this resort perfectly balances adventure with relaxation, and the outdoors with the indoors. There is a little bit of everything here, and we love it!
7. Woodloch Pines Resort: Hawley, Pennsylvania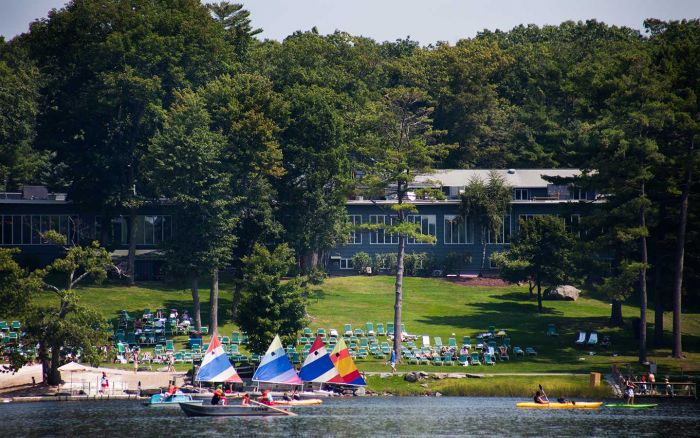 Up in Pennsylvania, you will find the large Woodloch Pines Resort, a great destination for families looking to spend time together.
Here you will find plenty of outdoor activities that are meant to be enjoyed by the entire family – including sailing, hiking, even bumper cars, and go-karts! In the winter, enjoy activities like ice skating and sledding.
The activities don't end once night hits, as there are always nightly shows and entertainment options that are family-friendly. You will never be wondering what to do, and you are sure to walk away from here having had a ton of fun – no matter your age!
Best of all, we like that you have the option to purchase a meal plan, or can choose not to if you prefer. The choice is yours, and we love having that flexibility.
There are plenty of private homes you can choose to rent, and if you would rather cook your own meals, you can feel free to and forgo paying for the meal plan.
8. Tyler Place Family Resort: Swanton, Vermont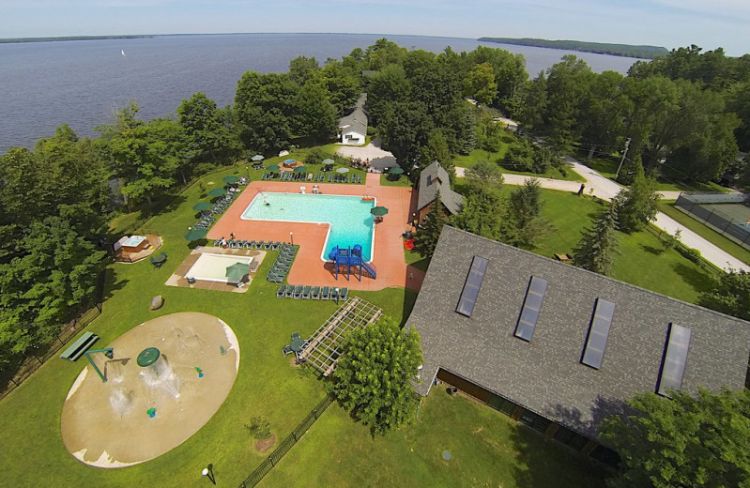 Another great resort located up in the northeast is the Tyler Place Family Resort located in Vermont.
We love that this resort plans tons of activities for everyone – including all sorts of activities for kids of all ages, adult activities, and activities to be enjoyed by adults and kids.
Enjoy plenty of fun outdoor activities here, including bike riding (even tandem bikes), zip-lining, fishing, water skiing, and more!
Their delicious meal plan includes awesome, fresh food and typically separates kids and adults so that they can enjoy some much needed alone time!
9. Mohonk Mountain House: New Paltz, New York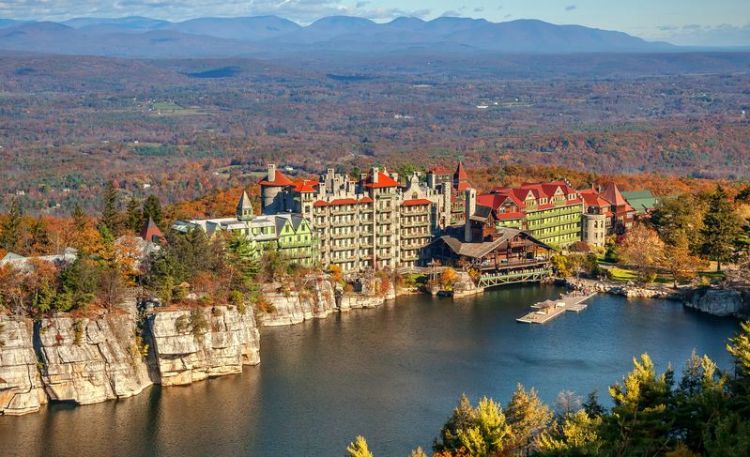 If you really want to take in the beauty of nature, look no further than the Mohonk Mountain House resort in New Paltz, New York.
This resort is located in the middle of the Hudson River Valley and extends over 1,200 acres of land! There is never a shortage of activities to participate in, including hiking, tennis, fishing, or even riding ponies (for the little kids!)
In addition to outdoorsy adventurous activities, the adults who visit will also be happy to know there is a spa on site that is great for a nice relaxing afternoon. Meals are included and are nothing short of delicious.
This is a great option for families looking to both relax and have fun in the midst of some of the most gorgeous scenery in the US.
10. Disney World!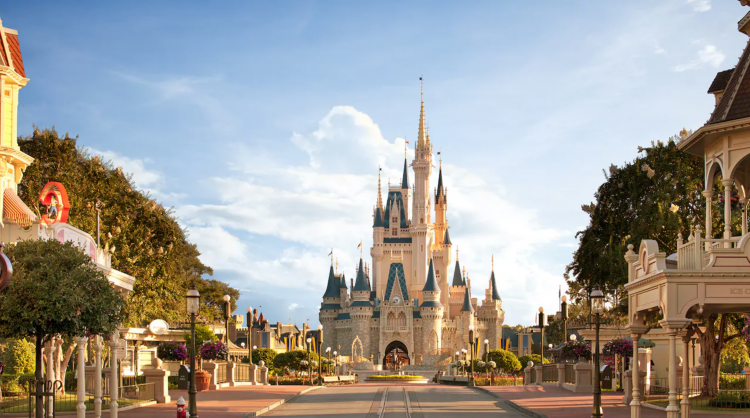 Finally, you really can't discuss family vacations without including Disney! Best of all, did you know that Disney does offer all-inclusive packages that include tickets to the park, lodging, and meals?
Best of all, their Disney Dining Plan also now includes alcoholic beverages, so if you are looking to treat your kids to a wonderful vacation, and still find some time to relax yourself, this may be the best option for you!
Wrapping Up
So there you have it! Whether you want to head to a dude ranch, relax by the pool, ride the waves at the beach, or head to the happiest place on Earth, you actually have a lot of options when it comes to all-inclusive family resorts in the United States! Now all you have to decide is which one you want to visit first!
What is your preferred style of vacation? Do you like to stay busy the entire time with a lot of activities, or would you rather relax by the pool? Let us know!
Pin for later