10 Amazon Gift Ideas That Are Actually Useful on a Daily Basis
last updated:
Jul 08, 2019
1262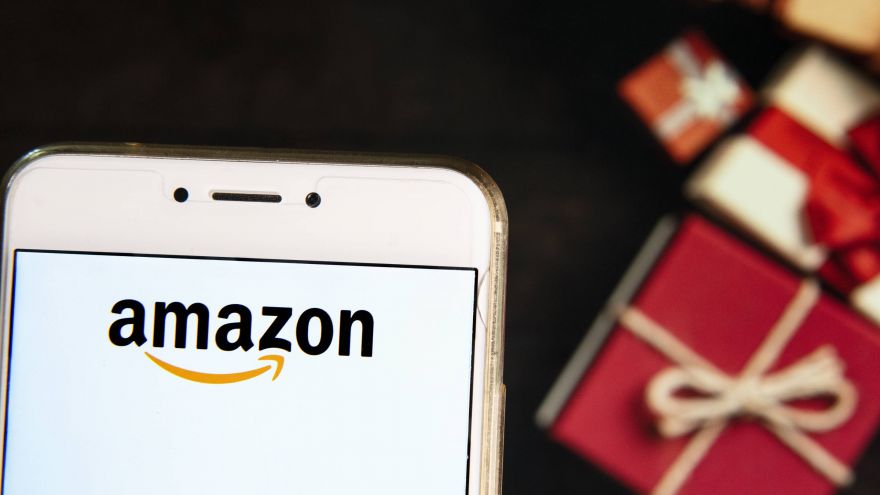 We've selected 10 amazing Amazon gift ideas that are incredibly useful on a daily basis that the recipient will be sure to love. They are phenomenal ideas for coworkers, friends, significant others, and family members.
Choosing gifts can be tough, especially if you don't have a clear idea of what to get a friend or a loved one. You'll want to make sure you choose a product that is cool and that they'll appreciate, but one that they will also use. This is why we made this Amazon gift ideas list just for you!
1.TrunkCratePro Collapsible Trunk Organizer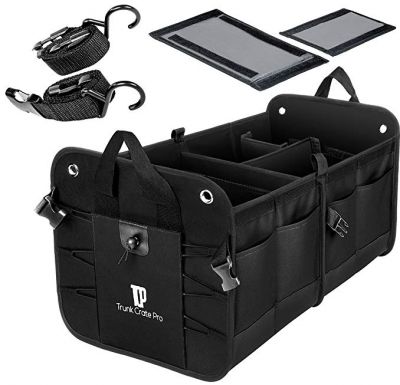 If you know someone who always seems to have a disorganized vehicle, the TrunkCratePro Collapsible Trunk Organizer is a fantastic option for a gift. It is designed to offer multiple compartments for storing anything from screws and bolts to sporting equipment. Made from high-quality Oxford polyester, it will withstand a lot of wear and wear over the years.
In addition, if they don't need to use it every day, they can easily collapse the organizer and lie it flat in their trunk.
2.Magic Bullet Blender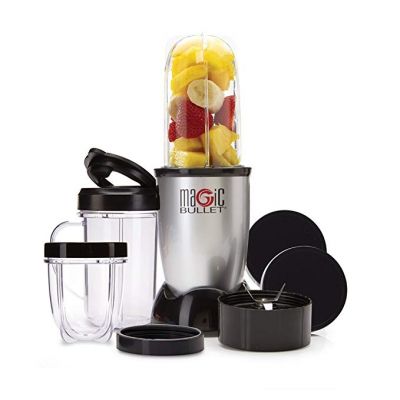 In the past, these unique little devices changed the blender industry as they are small, compact, and easy to use. Today, they're more useful than they have ever been, especially if you know someone who loves blending their own iced drinks, smoothies, or even protein shakes.
Designed to blend, whip, grind, chop, mix, and more, a Magic Bullet Blender will surely become their favorite kitchen appliance. Not to mention the blending compartment also doubles as a beverage container, so you can blend your ingredients and head to an early morning meeting without making a lot of dishes.
3. Apollo Tools General Tool Set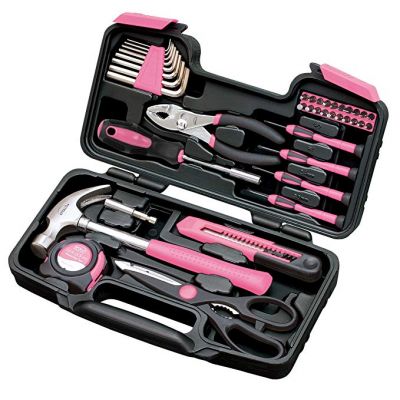 Perfect for someone who has just moved into a new home or that is in need of some basic tools for repairs around the house, this tool set is one of our favorite gift options on this list. You will receive 39 individual pieces that are essential DIY tools ranging from a hammer to a measuring tape.
To be more specific, in the box you will receive an 8oz. claw hammer, slip joint pliers, tape measure, utility knife, bit driver, 2" bit extension, 20 popular bit sizes, precision screwdrivers, 8 hex keys, and a pair of scissors.
4. KitchenTour Clean Dirty Magnet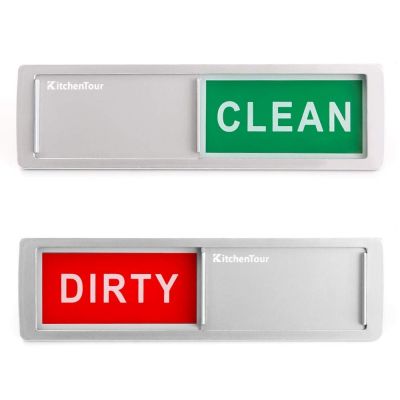 At first glance, you might wonder how this could be classified as a gift or included on our Amazon gift ideas list, however, this is something that everyone will love having in their home, especially if they have a dishwasher.
These innovative and sleek magnets stick to the front of your dishwasher and help to indicate whether the dishes are clean or dirty. If the recipient lives in a home where clean dishes frequently sit for weeks or get rewashed because people assume they are dirty, these magnets are an efficiency saving gift to give.
5. Etekcity Remote Control Outlet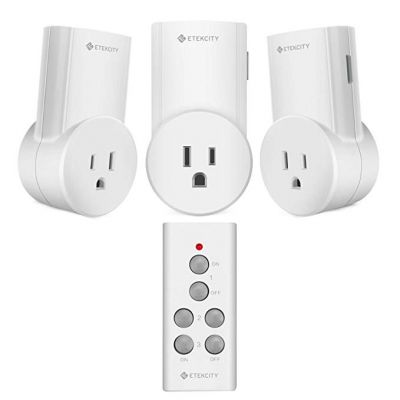 The dream of having a smart home is something that everyone wishes they had, however, most smart technologies also cost an absurd amount of money. To make the transition a little easier and more affordable, we highly recommend the Etekcity Remote Control Outlet set.
To put it simply, you plug the main units into a socket of your choosing, plug a device into the socket, and then use the remote control to remotely turn the device on and off.
For example, if you have a lamp that you'd prefer to turn on/off from anywhere in the room, it would be very convenient to have it plugged into these smart plugs. Not only do they add convenience to the home, but they also help to manage your energy consumption.
6. Pick-a-Palooza DIY Guitar Pick Punch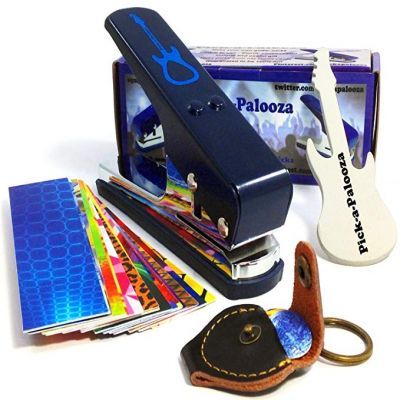 For musicians, one of the most frustrating things is running out of guitar picks and not wanting to run to the store when you just want to hang out and jam. If you were to have one of these innovative DIY guitar pick punches, you wouldn't ever have to worry about spending money on a guitar pick again.
With this device, you can create picks out of anything ranging from old cards to credit cards. In addition, this pack comes with everything you need to start out, including:
Leather pick holder (keychain)
15 starter strips (.71mm material)
Informative PDF
7. Brother P-Touch Label Maker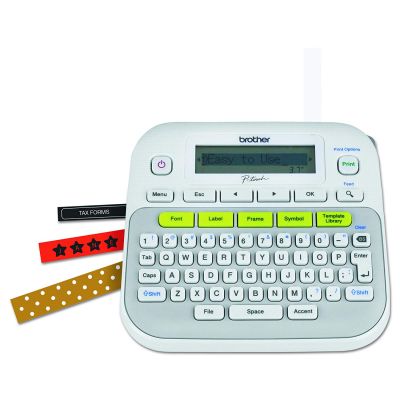 There's nothing more convenient than being able to organize your life with the help of labels. No matter if you're getting your kitchen pantry organized or if you want to work on organizing your toiletries, labeling everything helps to keep the clutter away.
Unlike other label makers that can cost you upwards of $100, this unit is available for approximately $31, which makes organization easier to give as a gift. With easy-to-use one-touch keys, you'll be able to choose from a variety of fonts, gift labels, symbols, and frames to create your own labels.
8. Uncle Viner Electric Wine Opener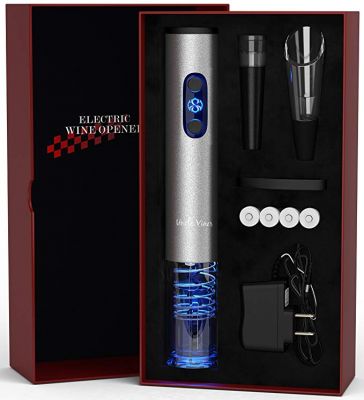 You won't realize how badly you need an electric wine opener until you use one for the first time and for the wine lover in your life, this is the perfect gift. The Uncle Viner Electric Wine Opener comes with all of the tools you need to get started including a foil cutter, wine pourer, vacuum wine stopper, and the charger for the rechargeable corkscrew.
It also looks fantastically modern when displayed on a bar cart, which is ideal for every household. On average, you can open a bottle of wine in 7 seconds and on a single charge, up to 80 bottles can be opened.
9. MRCOOL Bluetooth Bedside Lamp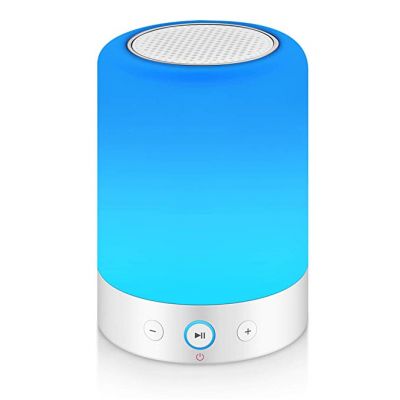 Imagine being able to give someone a gift that is a two-in-one item, such as the MRCOOL Bluetooth Bedside Lamp. Not only will they be able to set the perfect ambiance for their room, but they will also have a convenient
Bluetooth speaker to play their favorite songs or ambient soundtracks. This is highly recommended not only for adults but for kids as well, as it works as a highly advanced night light.
10. Oster Double Tiered Food Steamer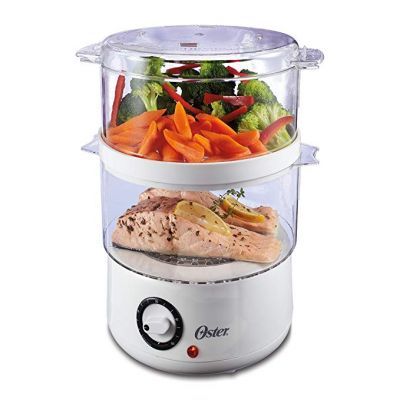 Steaming your food is a far more healthy alternative to baking, boiling, and frying, which is why we love the Oster Double Tiered Food Steamer. This 5-quart machine gives you the ability to steam your proteins on the bottom layer and your vegetables at the top, all at the same time.
With the ability to retain more nutrients in the food you cook, you'll not only have an easier way of cooking but a healthier one as well. Not to mention it's very compact, comes with an automatic 60-minute timer, and features transparent steaming bowls.
We promise that with one of these 10 Amazon gift ideas, you'll be able to give someone something they'll use on a daily basis. All of these products are highly rated and recommended for every person in your life.
Pin for later