Vegetarian Foods Every Meat Lover Will Enjoy!
last updated:
Apr 09, 2019
1343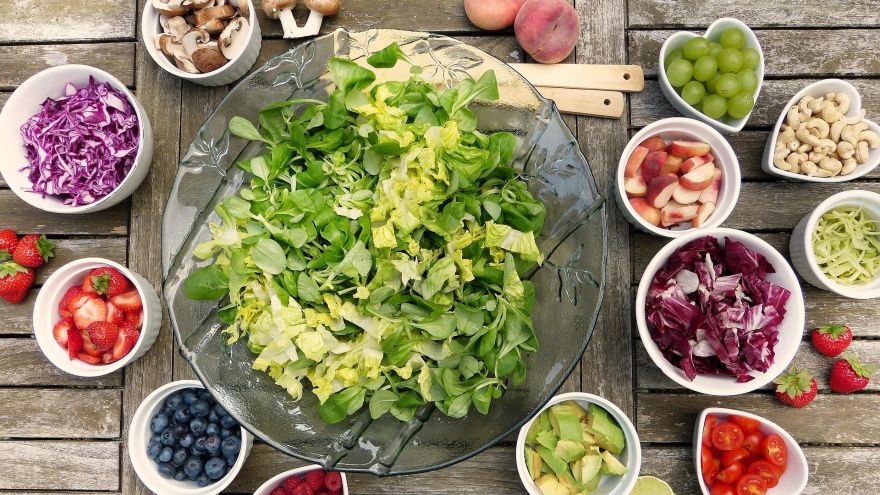 As someone who takes pride in the fact that they're able to enjoy a great meaty meal at the end of the day, it's not necessarily something that is healthy for you. In fact, deciding to avoid as many fruits and vegetables as possible can lead to a variety of different health issues, such as high blood pressure and heart disease. With that being said, you might be on the hunt for meatless meals that even meat lovers will enjoy.
It's easier than you think, as adding a couple of meatless meals to your recipe book can give you the ability to lose weight, get the perfect amount of vitamins and minerals, among many other things. Moreover, if you're living in a house with a vegetarian they'll surely appreciate the sentiment of you trying to eat healthier.
Below are a few great vegetarian foods every meat lover will enjoy and decide to cook on a regular basis.
1. Cauliflower Tacos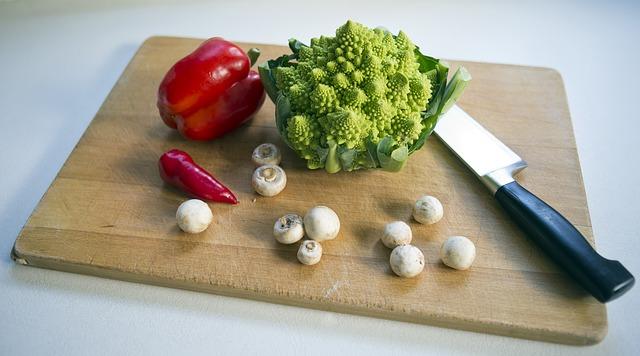 As one of the most versatile vegetables that are great for heartier dishes, cauliflower is something that can be cooked in a variety of ways. People avoiding carbohydrates can substitute a traditional plate of rice for cauliflower and you can even use it to mimic the texture of beef!
One of the largest benefits of cauliflower is that it's relatively tasteless, much like tofu, until you put seasoning in it. This makes it the perfect addition to tacos as all you'll need to do is pan fry the chopped cauliflower in taco seasoning and add it to a flour tortilla or hard shell along with any veggies and toppings you would traditionally use.
You can substitute cauliflower for ground beef or ground turkey in other meals as well such as a spaghetti sauce or a lasagna.
2. Vegetable Soup
It's difficult to say you've never enjoyed vegetable soup, especially when you have the ability to make it at home and add any type of vegetables to the concoction as you desire. Not to mention it makes the perfect meal for chilly winter evenings and is a one-pot dinner that you can leave brewing all day long to get the perfect flavor.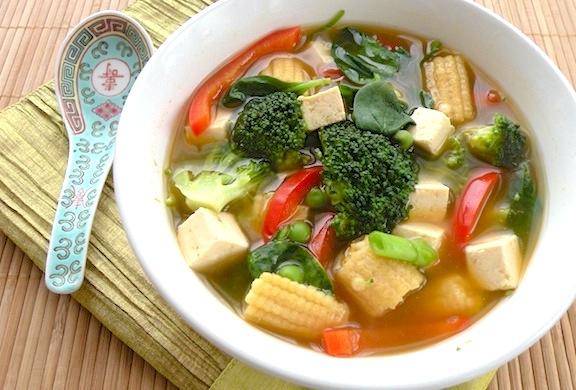 Consider adding ingredients such as quinoa, kale, tomatoes, carrots, corn, beans, and celery for the fullest flavor possible. The best part about a vegetable soup is that it's so easy relatively anyone will be able to make it on his or her own! All you need is premade soup broth, chopped veggies, and a pot.
3. Tofu and Peanut Sauce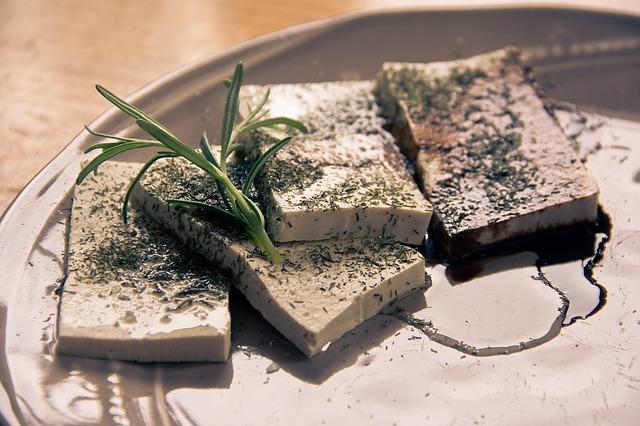 If you're the type of person that enjoys Asian cuisine, you'll love this take on traditional Thai chicken and peanut sauce, just with the help of tofu. As mentioned, tofu is tasteless and can be bought in a variety of different textures ranging from soft to hard. Ideally, when you're trying to turn the bean curd into a substitute for meat you'll be looking for the harder varieties as they share similar consistencies as meat.
You can either bake the tofu in the oven or you can pan fry it to get crispy edges. All you have to do at this point is toss it in some peanut sauce to give it the perfect flavor. Consider pairing the dish with sliced mango or a side salad for a little more texture and crispness.
4. Meatless Burritos
Similar to tacos, there's relatively no one in the world that would say no to burritos, and in reality, the majority of burritos are meat free in the first place. Beans are the perfect protein substitute and they are a far cleaner source of protein that is far easier for your body to digest than ground beef, steak, and pork.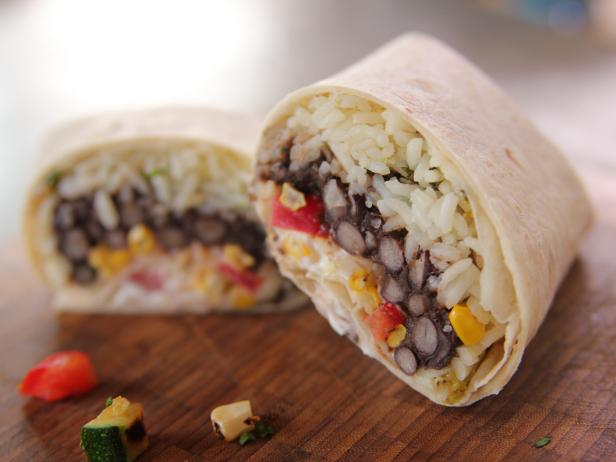 If you want to take it a step further and make the entire meal healthier, you can even opt to not use flour tortillas and instead make a burrito bowl where you add all of the traditional burrito toppings onto a plate and eat them with a fork, rather than your hands.
Once you've tried it and you've decided that you love the concept of having a dinner bowl rather than a wrap, there are plenty of other meatless dinner bowls you can create. Rice bowls and sweet potato bowls are just a couple that you should certainly try out next, as they're easy to prepare and make great lunches.
5. Vegetarian Enchiladas
As one of the more popular Mexican dishes you can get, enchiladas are a great meal for adults and children alike. The only problem is the majority of recipes call for some type of meat or fish to be used inside of the corn tortillas. Luckily, with the combination of spinach and artichoke you can create a traditional enchilada that is far more elevated in flavor and phenomenally appetizing for absolutely anyone in your family.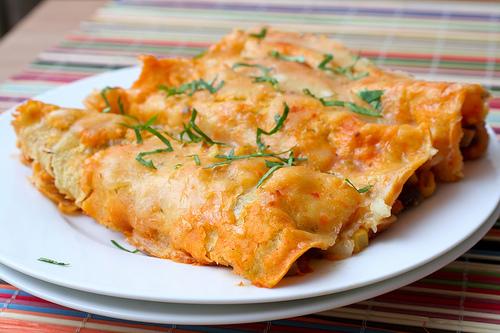 With the combination of chilies, spinach, black beans, artichokes, the quintessential enchilada red sauce, cheese, and sour cream, you'll have the ideal family dinner ready in no time.
6. Pineapple Fried Rice
You might have once been the type of person that enjoyed chicken fried rice or shrimp fried rice, but have you tried the sweet and savory combination of pineapple fried rice? As another Thai favorite on this list, it combines all of the perfect flavors together to create a great side or main dish, depending on how hungry you are.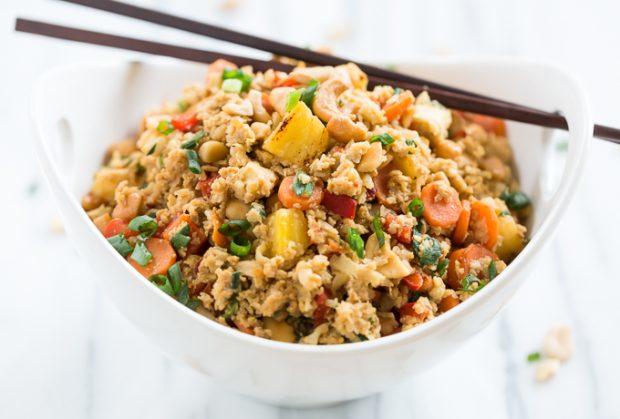 There's no need to worry about meat, as the original recipe typically doesn't call for any. If you feel like you're going to want to add a little bit of protein into the mix, consider crumbling hard tofu into the rice. Fried rice is incredibly simple for anyone to master and to add to the sweet flavor, all you really need is fresh or canned pineapple. You can also add an assortment of other vegetables such as mushrooms, kale, and peppers.
When it comes to making the decision to eat more vegetarian meals, it might seem intimidating at first, especially until you do a little bit of research into the different things you can eat. By incorporating one or two entirely meatless meals into your weekly regime, you'll be giving your digestive system the break it needs to become stronger and healthier.
Pin for later