This product is listed here: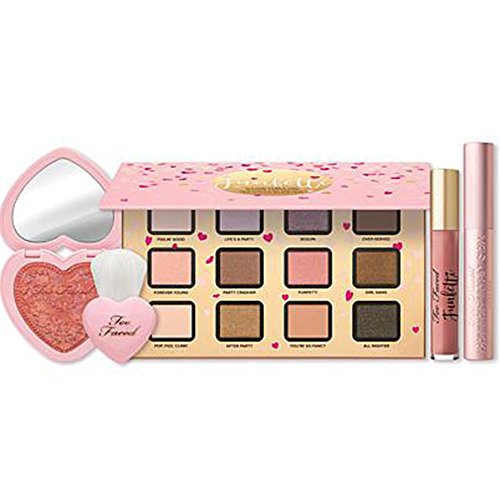 Too Faced Funfetti 5-Piece Makeup Collection
Shopping for your wife, girlfriend, or sister? You can never go wrong with a makeup kit, and this set from Too Faced is a great item that any woman would love to add to her makeup collection. Too Faced is one of the best makeup brands out there that everyone wants to get their hands on. As a 5-piece collection, that gives someone a lot of different products to try out and have fun with!
The entire collection is comprised of a 12 piece eyeshadow kit, blush, blush brush, liquid lipstick, and a mascara. This is a great gift for a teenage girl who is just starting to wear makeup, and this set will give her everything she needs to start having fun. This is also perfect for older women as well, as there are plenty of neutral shades in the eyeshadow palette (along with a few fun shades of course!).
Detailed information about Too Faced Funfetti 5-Piece Makeup Collection
This makes a great birthday or graduation gift and is sure to be well used for years to come. The eyeshadow palette has shades ranging from dark brown to cream to fun pink and purple shades! Whether you want to keep it neutral or have more fun, you have the option with this makeup set.
What makes this such a great gift is that most girls would likely not purchase this set for themselves, so that is where you come in. This will allow them to try some fun new shades that they may never try on their own, and for most girls, that is incredibly fun. Who doesn't like trying out new makeup?