The Most Effective Products to Get Rid of Pet Hair
last updated:
Apr 10, 2019
1249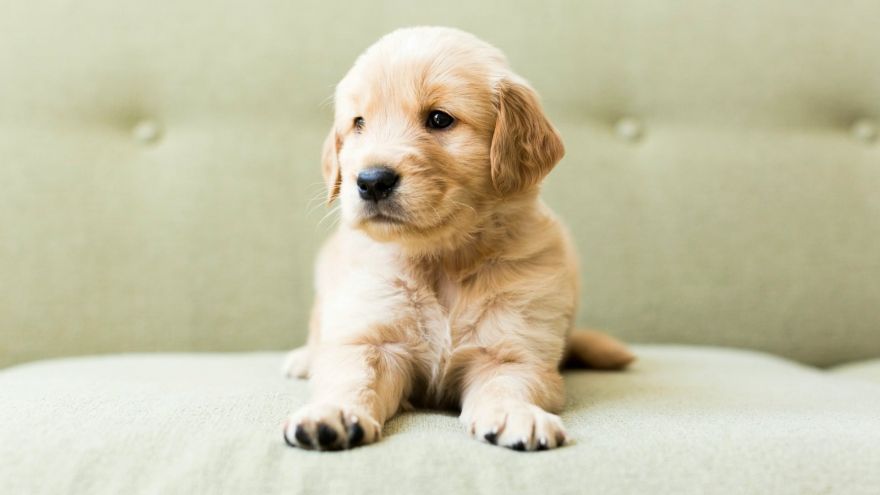 Owning a pet can be a life changing experience, especially if you've always wanted to be able to add another member to your family. However, owning a pet also comes with an ample amount of responsibility and a couple of difficulties that you might not know until you're a couple of months into being a pet parent. Not only are you responsible for taking care of your pets, but your home as well as pet hair and dander can create a hazardous environment for you and your family.
If you're tired of trying to pick dog and/or cat hair out of your clothes and couches, below are some great tools to use at your disposal.
1. ChomChom Roller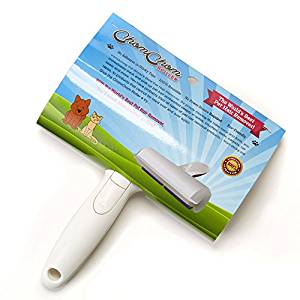 Designed with the everyday pet owner in mind, the ChomChom Roller could easily become your most used cleaning tool in your entire home. It's an entirely reusable tool that allows you to get rid of all types of hair from furniture and clothing alike without the use of sticky tape or adhesives. This is incredibly important; as you won't have to worry about buying additional tape or rolls of adhesive in the future once you've run out.
Another interesting thing about the ChomChom Roller is that it doesn't require the use of electricity. All you have to do is move the brush back and forth on your beds, couches, clothing, etc. and the device will remove all of the hair for you. After you've cleaned everything, you can easily empty the pet hair chamber and the unit will be cleaned and ready to use again.
2. Gonzo Pet Hair Lifter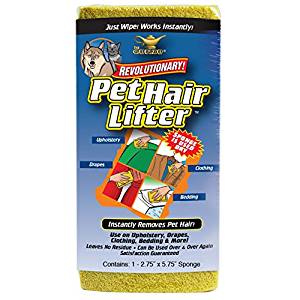 As another phenomenal design that doesn't require the use of electricity or adhesives, the Gonzo Pet Hair Lifter is designed for portability, durability, and ease of use. It is shaped similar to a sponge, which will fit perfectly within your hand, all you need to do is find a particularly hairy surface, run the sponge along the surface, and all of the pet hair will be removed. It doesn't matter whether you want to use it on a tough surface, such as a dining room table or a more plush material, such as a sweater, the Gonzo Pet Hair Lifter can tackle any project.
Once you've picked up all of the pet hair, you can easily rinse the sponge, wash it with mild soap, allow it to air dry, and then it will be ready to use as many times as you need it. Reusable pet hair removers are becoming more popular as people only need to invest in a single product once, instead of having to worry about replacement accessories and parts.
3. Pat Your Pet 2-in-1 Glove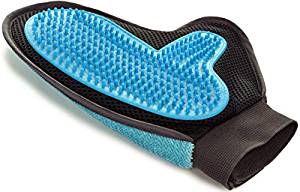 Imagine having the ability to not only remove pet hair from around your house, but from your pet as well! Cleaning up after your dog or cat sheds is one part to ensuring that you have a clean home, but it's also important to tackle the shedding at the source. With the help of the Pat Your Pet 2-in-1 Glove, you can easily remove hair and fur from clothing and furniture, but you can also groom your pet at the same time.
The entire product is designed as a mitt that can fit over your hand with soft and durable bristles on the palm that are perfect for brushing through your pet's coat as well as removing their hair from plush surfaces. On the back of the mitten is a soft microfiber cloth that is essential for picking up any pieces of hair that might have been left behind.
Similar to the other two products on this list, the 2-in-1 mitt is entirely reusable, all you need to do is wash it on a regular basis with a mild dish soap and it'll be ready to use for when you need it. You'll not only be saving time when it comes to cleaning your home, but you'll also be saving money as you can use it as a grooming tool as well.
4. Evercare Pet Extreme Stick Lint Roller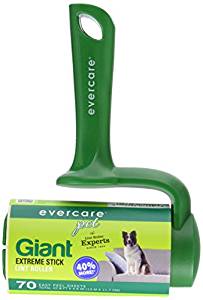 For the more traditional pet owners that like to stick with what they know, you can always benefit from the use of the Evercare Pet Extreme Stick Lint Roller. There's nothing more reliable than being able to use adhesive in order to pick up lint and hair that might be trapped in the deepest fibers of your upholstery and clothing. Above all else, you might simply feel comfortable sticking with a product that you know works well, instead of investing your money into something new.
Although you will be responsible for buying refills once you start to run out of the adhesive tape, the Evercare Pet Extreme Stick Lint Roller works better than most pet hair removal tools and it offers way more stick than traditional lint rollers that you can find from big box stores.
5. Evriholder FURemover Broom
Not all pet owners have difficulties with keeping pet hair off their clothes, and in this instance, you might be more interested in a household cleaning tool rather than a clothing cleaning tool. This is where the Evriholder FURemover Broom comes into play, as it's the ideal cleaning partner to have in your home when you're cleaning your floors, walls, and even your ceilings. Depending on how your furniture is designed, this broom may also be a great tool to have.
All of the bristles of the Evriholder FURemover Broom are made out of high quality rubber, designed to pick up and trap hair with every swipe. It also comes equipped with a telescopic handle that reaches up to 6', making it the ideal broom to have for people who don't have a lot of time to clean.
The main purpose behind the Evriholder FURemover Broom is to give homeowners the ability to easily pick up dog and cat hair from hard surfaces such as tiles and hardwood without the worry of scratching floors. Once you're done cleaning, all you have to do is wash the rubber bristles and allow the broom to thoroughly dry.
As a pet owner who's tired of your pet taking up the entirety of your home, all you need is the perfect cleaning tool to use as you see fit. With the help of these 5 phenomenal products, your home will be as good as new within as little as 10 minutes.
Pin for later