This product is listed here: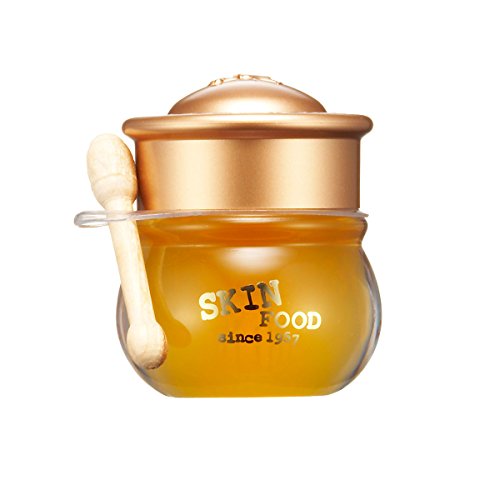 Skinfood Honey Pot Lip Balm
Natural honey isn't just a healthy food product. There are a number of health benefits of honey outside of normal dietary consumption.
For one, it's a fantastic skin treatment, loaded with antiviral, antibacterial, and anti-inflammatory powers. This is why you'll find many lip balms with honey in the ingredient list.
This Skin Food Balm is a cute little balm for everyday use and can be a lovely gift for friends and family.
Detailed information about Skinfood Honey Pot Lip Balm
The lip balm comes in a round container resembling a honeypot. It has a cute lid on top that has a shiny gold touch to it. Attached on the side is an applicator stick. It is made of wood and has soft foam ends for easy application. The provision of the stick allows effortless application without the need to dip your finger in the container.
This works well when you have to share your balm where you can use the applicator. It is advisable though to wash it with warm water and dry it thoroughly. Also, you should store the stick in a case to prevent attracting germs from surfaces. The lip balm has a bright shimmery look on the lip and smells just like real honey.