Regifting: This is How to Do it the Right Way
last updated:
Jul 31, 2018
2372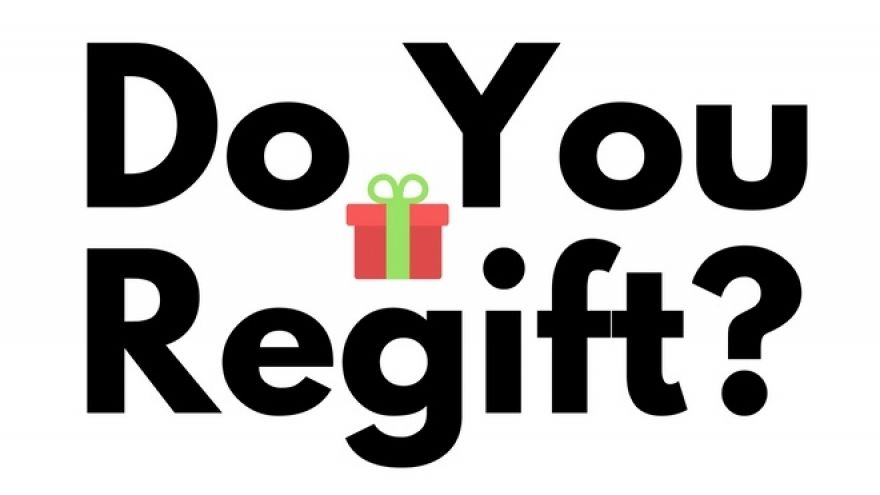 When it comes to regifting, it's one of those things where you either have to do it right the first time or you just don't do it at all. However, there are plenty of ways that you can take the gifts that you've received and give them back to another person without having to worry about seeming cheap or disingenuous. In this guide, we're going to go over all of the best tips and tricks that you can use to your advantage when it comes to recycling gifts so you don't wind up throwing them out at the end of the year.
1. Don't Recycle Gifts in the Same Friend Circle
Even if you've received a gift at a secret Santa last year and you assume the gift-giver won't realize if you've given it to a new friend at this year's Christmas party, you'd be dead wrong. There's nothing worse than regifting something to another friend when the original giver of the gift is in the same room. The best way to understand the importance of this is to think about the last gift you bought someone, you're sure to remember exactly what it looked like and where you bought it and this same rule applies to the gifts you receive.
Not only is it tacky to recycle/regift gifts in the same friend circle, it can also lead to you never receiving gifts again because your friends will just assume you'll be likely to give it away at a future date.
2. Rewrap the Gift
It might seem easy enough to try to preserve wrapping paper over the years, however, you would be surprised at the sheer amount of damage such a thin piece of paper can incur. Ideally, if you're going to give someone else a gift that you've owned, you're always going to want to rewrap the gift in new and modern wrapping paper. The main idea behind regifting is to give someone something they don't think is a gift you received before, and as such, a little bit of attention to wrapping is necessary.
3. Do Not Regift Handmade Items
There's a special feeling you have when you receive handmade things and you can guarantee the person who made it also has a special connection to it as well. Imagine if you gave that handmade gift to a friend and then the original creator saw it in someone else's house, that's simply a recipe for disaster.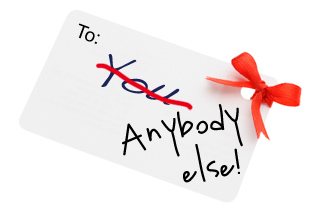 Not only is it against all friend-rules in the world to regift a handmade item, it's also morally incorrect as someone took a lot of time and effort to make you something that they thought you would love. It would be a travesty for you to give it away to someone else just because it doesn't fit your aesthetic or you don't like it.
4. Never Regift Something Not in Packaging
You can guarantee the vast majority of things that you receive have some type of packaging, whether it's a vacuum-sealed bag or something sealed in plastic. You also need to know that the majority of people will be able to tell if something should have been received in packaging, which is why you should never regift something that isn't in its original packaging. You can guarantee that it would scream "used" and everyone in the room will know that it's an item that you pulled out of your closet or a drawer in your home.
The main purpose behind regifting isn't just to get rid of gifts that you have lying around the house, but to give someone something that might not work for you, but will surely work for them.
5. Don't Give Just to Give
It's easy to create a collection of things from friends and family members that you've received at special occasions throughout the year and it can definitely be tempting to give them all away to people. However, you cannot give gifts that you have lying around the house just because you want to clear space in your home. Just like you would expect to receive a gift that you'll be able to use to your advantage, so is the person you're buying a gift for.
For example, just because you have an unopened box of pens and pencils doesn't mean that it's the perfect present for a 3-year-old child. Ideally, you're going to want to make sure that you're regifting something to someone who is actually going to appreciate the present and use it throughout the years. Otherwise, you'll be known as the person who repurposes their gifts for every occasion and doesn't take the recipient into account.
6. Add a Special Card
Even though you might not be in a financial position to buy a brand new present, you can spare a couple of dollars to purchase a card that gives your present even more meaning. This is particularly important for those gifts that you aren't sure if the recipient will use or not, as a card gives you the ability to tell them how much they mean to you and what their special day means to use.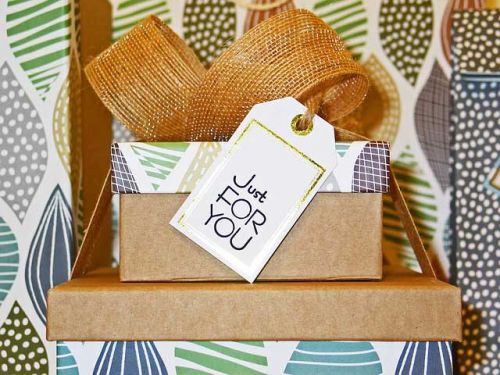 A nice and well thought out card is the perfect way to stray any ideas of regifting away from your present and if anyone does find out that it's a repurposed gift, at least you gave them a heartfelt message along with the present.
7. Have the Right Intentions
Above all else, make sure that when you're regifting, you're doing so with the right intentions. It's true that giving away gifts that you don't have a need for can be relieving and an inexpensive way to give someone a gift, however, the happiness of the recipient should be of the utmost importance. You can guarantee that as long as you're regifting to make someone else happy and not for your own personal benefit, you'll give them the perfect gift every time.
You never know, something as small as a corkscrew or portable wine bottle cooler might not be applicable to your everyday life, however, someone in your family or one of your friends might adore receiving something so useful.
Pin for later