This product is listed here: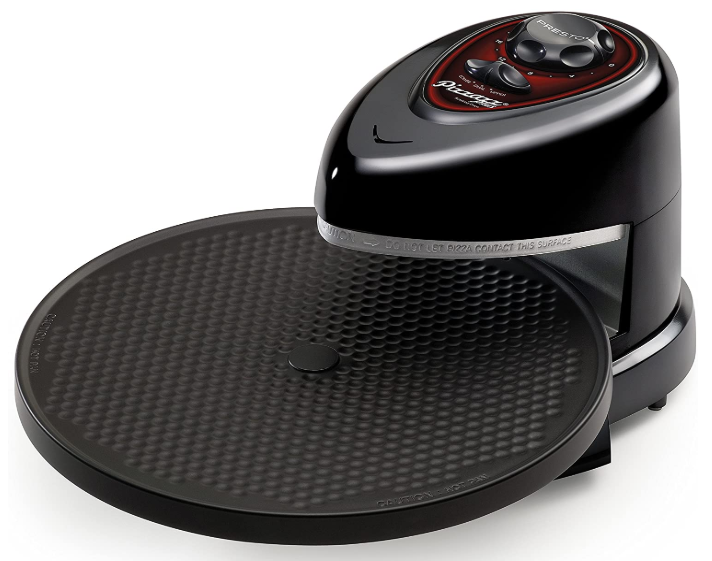 Presto Pizzazz Rotating Pizza Oven
If you know someone who loves pizza, we mean loves to make pizza at home a lot, perhaps the Pizzazz rotating pizza oven from Presto would make a perfect gift. Instead of installing a brick oven, or firing up the conventional oven, every time they want to create their own pie, maybe taking up some counter space with this rotating oven is a more practical option. The space-saving design isn't the only positive attribute here. The oven comes with a detachable non-stick pizza pan that is super easy to clean. And, the machine uses much less energy than what is used when baking in a conventional oven, by about 60% according to the manufacturer.
WHY WE LIKE IT?
The rotating tray turn continuously, baking evenly
The removable pan is easy to clean
Saves more energy when compared to conventional ovens, up to 60%
Has a timer that will alert when baking time is done.
WHY WE dont LIKE IT?
Have to plug it in and unplug before and after every use