10 Office Gadgets that Will 'Light Up' Your Day!
last updated:
Apr 23, 2019
821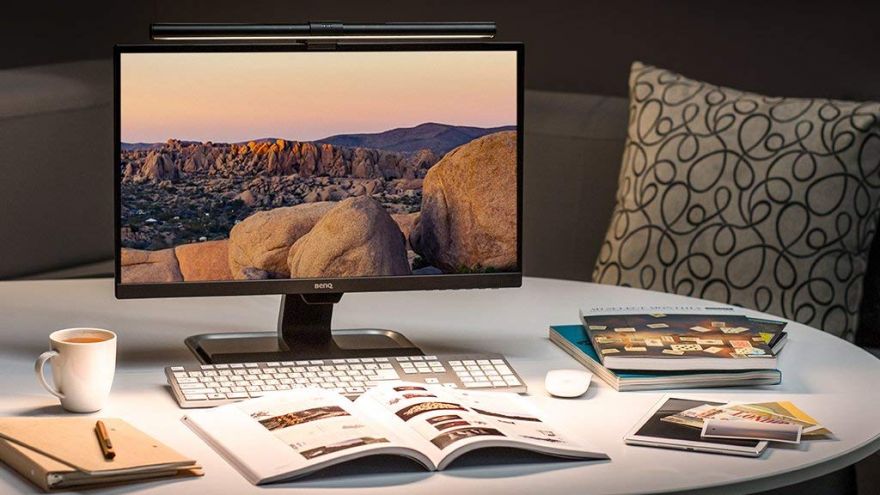 Sitting at a desk all day can be very tiring, especially if you are staring at a computer screen with lighting that is far from ideal. Eye strain is one of the most common problems among office workers. One way to combat the problem of eye fatigue is to ensure the workstation is adequately lit with our office gadgets.
1.LifeLight Touch Natural Desk Light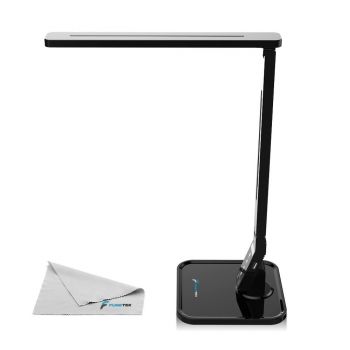 Doctors agree that natural sunlight helps the body in many ways, and having a bright and airy workspace can aid someone in being more productive. The Lifelight light gives you all the benefits of natural sunlight while indoors increasing your energy so you can make the most of your workday.
The sleek modern design has five profile settings that are optimized for different times of the day. The light can be scheduled to turn on and off as needed. The bright blue light is uplifting and helps increase focus and extend attention spans.
2.Himalayan Glow Pink Crystal Lamp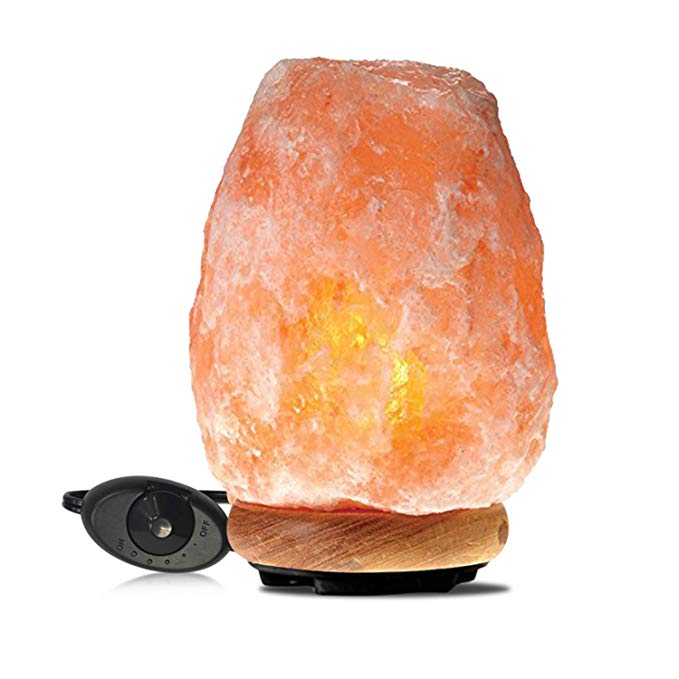 The handmade Himalayan lamp is as eye-catching as it is unique. The Himalayan rock salt is hand-carved in Pakistan and weighs between eight to ten pounds (4-5 Kg). Set on a natural wood base the lamp creates a calming atmosphere taking the strain out of the workday, adding a sense of peace and relaxation to what can be a hectic environment.
Salt lamps are considered to have cleansing properties. The salt lamp can attract pollutants from the air, and give off positive ions leading to a more healthy workspace.
3.TaoTronics LED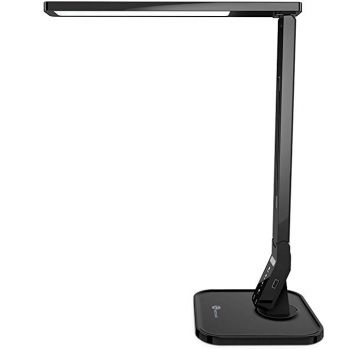 People are looking for more than just a lamp for their desks these days as their workspaces get more and more cluttered. A lamp needs to give light, and if it can do other things as well, all the better. The TaoTronics LED one offers five color modes of lighting, along with a USB charging port, and a timer and night light features.
The LED lights can reach a stunning 1000 lux without being too bright to work comfortably. If that blue task lighting is too bright, then it can be fine-tuned to a warm white light for reading. The USB port means phones or other devices can be left charging while you are doing other things at your desk.
4. Super Hero Themed Decorative Lights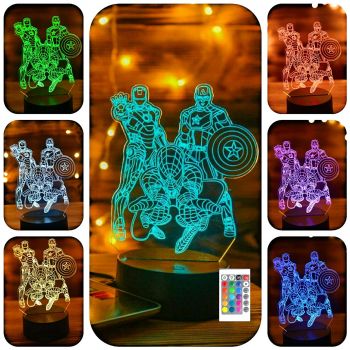 Everyone has their own favorite Super Hero. So how about brightening up your desk space with your own Super Hero lighting. These Spiderman or Incredible Hulk styled lights are powered by a USB so can run off a computer or wall socket with an adapter. The lights come with matching screensavers for your computer.
The string of lights come with a seven-foot cord that allows you to drape them over your screen or any other part of your workspace to give it a custom look. The lights have an on-off switch that is easily accessible, and they can be removed quickly if the boss comes around unexpectedly.
5. Soondar Creative Spaceman Astronaut LED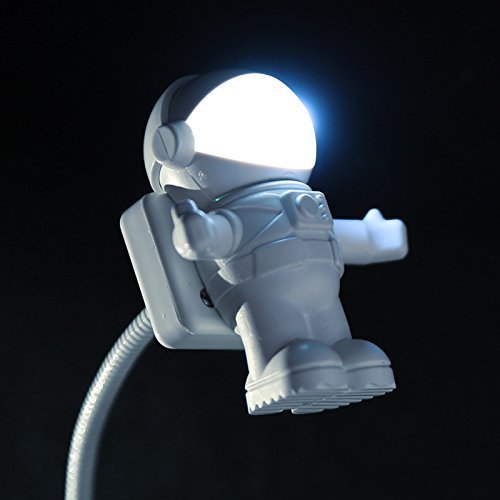 There are times when all you need is a little extra light to focus on the task you're doing. Here's a fun way to shine a light on the task in hand. The Soondar Astronaut light is a USB light that comes on a flexible arm allowing you to shine a light on the exact spot it's needed. The light looks like an astronaut taking a spacewalk, and the visor on the helmet acts as the on-off switch – how cool is that.
6. Fascinations USB Desktop Aquarium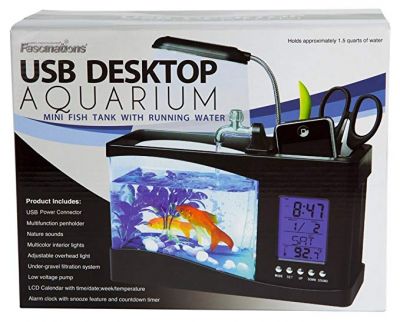 Giving your mind time to think is probably one of the hardest things we have to do in our working environment. One of the nicest ways to aid concentration is looking at fish in an aquarium. Now you can have your own mini-aquarium on your desktop with this exciting product from Fascinations. The aquarium also doubles as a desk tidy and lamp.
The USB powered aquarium holds about three pints of water or 1.5 liters, and is suitable for small fish. A low voltage pump ensures the water is continuously circulating. The front fascia also includes an LED clock with an alarm and timer, along with the date and temperature readings.
7. BenQ ScreenBar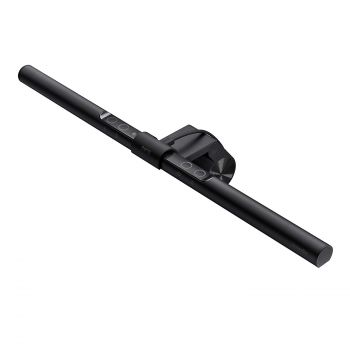 Working with a keyboard and screen can put a strain on your eyes. The BenQ ScreenBar is excellent at casting the light in front of the screen and not sending glare into the computer screen or into your eyes. An ambient light sensor automatically adjusts the light to the right reading level.
The light sits on top of the computer screen much like a webcam and looks similar to the light on paintings in an art gallery. The light is USB powered so can be plugged into the computer, a charging bank, or a phone charger. The adjustable color temperature of the light means it can increase comfort and focus.
Pin for later