This product is listed here: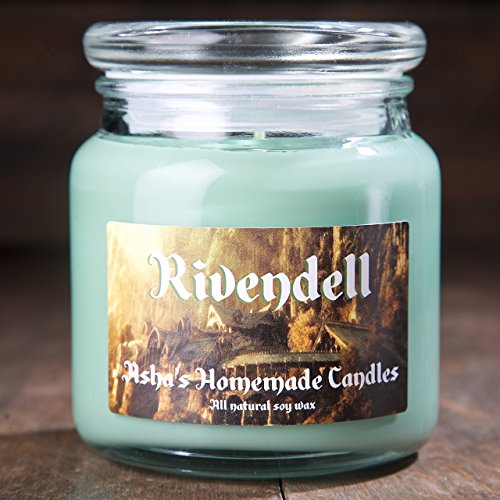 Lord of the Rings Rivendell Soy Candle
With the warm weather slowly fading away, it is the time to rekindle the love for candles. They will undoubtedly brighten and warm up chilly evenings. There are different designs and scents of candles but what you select depends on personal style and preference.
But, for a Lord of the Rings fan, you could go an extra mile and get a branded candle as a gift. This particular one from Asha's Homemade Candles would be the best for a fan and will save the day when they need to light up and warm up. It can be a gift for any upcoming event and suits both men and women as long as they are Lord of the Rings fans.
Detailed information about Lord of the Rings Rivendell Soy Candle
The candle is made by hand-pouring all natural soy wax in a theme jar. The beautifully designed jar has a capacity of 16 ounces which is quite large for a candle. That means it can burn longer and fill the room with a fantastic scent. The candle comes in a morning mist with a light fragrance of Elvish flowers. This makes the candle perfect for those that love faint but sweet scents.