Fun Ways to Prevent the Winter Blues
last updated:
Jan 05, 2018
1749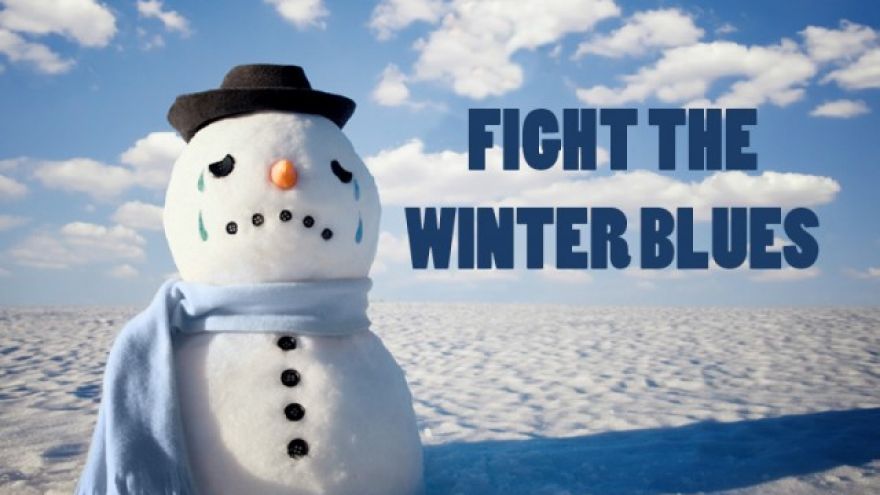 We all know the feeling; once Christmas is over, we start wondering, what's the point of winter? Once all of the warmth has officially left and all that is remaining is cold, bitter, and unappealing weather, it can be a little overwhelming not only for our bodies but for our minds as well. The winter blues are certainly not a myth, as plenty of people find it difficult to cope with long winter nights, especially when it's colder than it has ever been outside.
Luckily, there are plenty of ways that you can beat the winter blues and keep your mind occupied until the warmer weather makes its way back to your area. All you need to do is change up a few small routines and be willing to be a little more adventurous this winter season.
1. Get Into Fitness
If there's one way to keep your mind off of the terrible weather outside it's certainly to get your mind and body into the idea of beginning to workout. Even though it might be a little more tempting to spend your time on the sofa instead of the weight bench, it's not going to do anything for you. In fact, what you should do is set a fitness goal so you can achieve your ideal figure once summer approaches.
Try something new – whether it's signing up for a fitness class at your local gym or putting some money into new gym equipment that you've been dying the try. The more endorphins you can produce by sweating away all of your woes, the happier you're going to be.
2. Try to Find a Hobby
Everyone has undoubtedly heard of a hobby, but you'd be surprised to learn that the majority of people don't have one, which can make it difficult to pass the time when you're indoors. Sure, you can stay glued to Netflix and binge watch your favorite TV show, but you'll also begin to feel your mind melting with a lack of stimulation before you know it.
A better alternative is to keep your mind and body active by trying out a new indoor hobby, and considering there are hundreds to choose from it should be relatively simple. Have you ever thought about writing your own book? Perhaps you've always been interested in learning how to speak Italian. The options are endless, just open your mind and stick to a hobby that will help you to become a better-rounded version of yourself.
3. Get into Charity
Plenty of people find themselves searching for ways they can give back to the community during the holiday season, but what about after the holidays have passed? Unfortunately, homeless youth, battered women, and homeless adults don't magically disappear after Christmas has passed and they still need your help. Doing acts of kindness is not only bettering your community, but it can also give you something to look forward to and help you to become better.
Sign up for some type of volunteer opportunity or try your hands at charity work in your area. All you need to do is try to make one person smile by putting your effort out there and you'll instantly feel happier, lighter, and far more rewarded than if you spent the time sitting in front of your TV.
4. Make Plans
There's absolutely no reason as to why the world should come to a standstill once the warm weather departs. If anything, you should take this time to begin planning for the upcoming warmer months so you can have the greatest spring and summer you've ever had. Gather all of your friends together and plan a trip this year and since you'll start the planning process in the winter, you'll have more than enough time to save up for your adventure.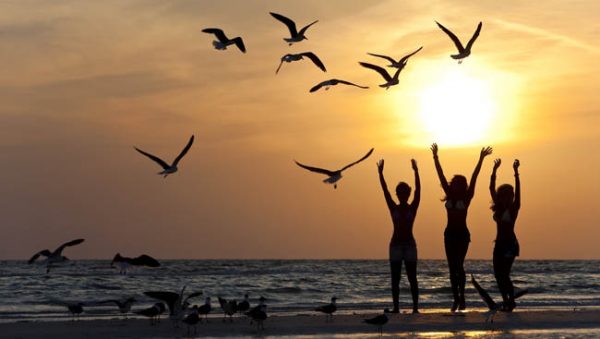 There are hundreds of things that you can do ranging from an all-inclusive 10-day getaway to a weekend at a cottage with all of your loved ones. Although it won't be something that you can do within the next few weeks, it will certainly give you something to look forward to.
5. Redecorating Your House
It's winter and the last thing anyone wants is to spend more time outdoors than they have to, which is why it's best to focus on activities that revolve around being inside. Most homeowners go through phases where they'd love to update a room by adding a fresh coat of paint or tackle a project such as refinishing the floors in their foyer. The best part is now is the perfect time to do it!
Make a list of all of the home improvement projects you'd like to do and can afford to do. You can then create a list of all of the items you'll need to grab from either a big box store or a local hardware store. In a single trip, you can have absolutely everything you need for all of your home improvements and you can spend your time indoors revamping the appearance of your home.
Redecorating can be done in a variety of ways depending on your budget and the amount of time you can allocate to the project. But at the end of the day, it will be far more rewarding if you do it yourself compared to hiring contractors to do the work for you.
6. Spend Time with Friends
With more people becoming less likely to leave their homes in the winter, it can be difficult to keep in touch with friends and family members but this year it's certainly time for a change. Instead of forcing people to head out in bad weather to hang out for an hour or two, plan a weekend sleepover that can be filled with movies, great food, and amazing drinks.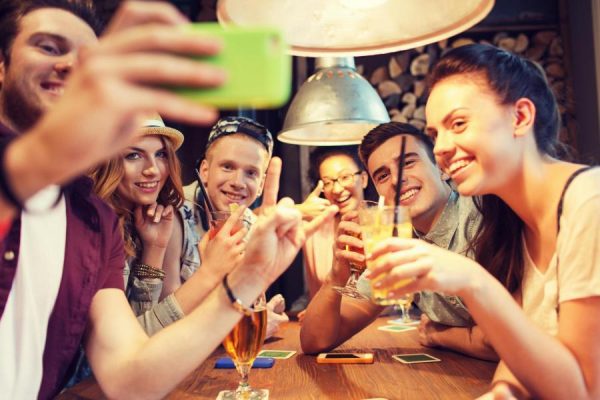 You can also choose a destination that is halfway between both of your houses, such as a bar or a restaurant, where you can catch up and talk about all of the things that you've been dealing with during the colder months.
How to Make Winter Less Gloomy
There are a variety of ways that you can make winter pass quickly, as long as you are able to keep your mind active. With the ability to plan a future vacation, tackle home improvement projects, and spend time with friends and family, you'll simply be waiting for summer rather than begging for it to come faster than usual.
Pin for later