Our Favorite Cologne for Men!
last updated:
Aug 27, 2019
991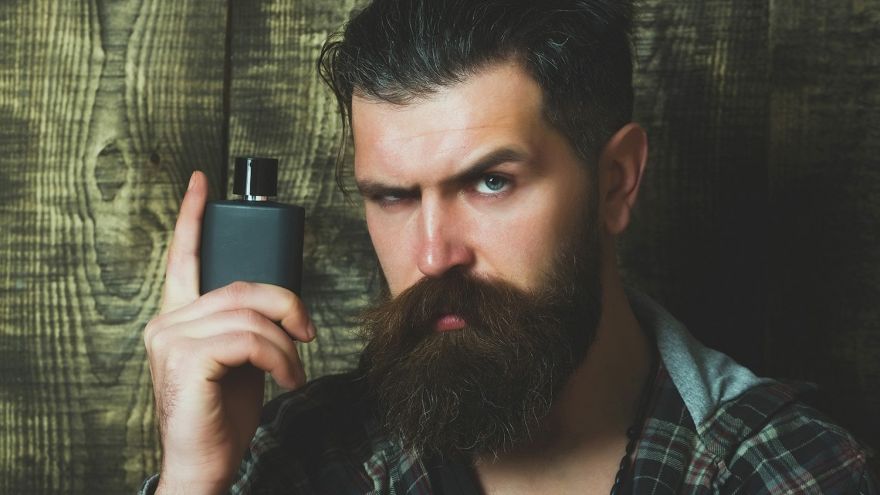 Choosing a cologne for men can be a difficult and time-consuming experience, especially if you're shopping online.
Finding the right scent that will work well with your body chemistry can be tough, but luckily, there is more than enough in a cologne's description to help you make a great choice.
Below are our favorite cologne for men picks that contain an assortment of notes you're sure to appreciate.
Our 10 Fave Cologne for Men Options!
1. RawChemistry Cologne (Attention Formula)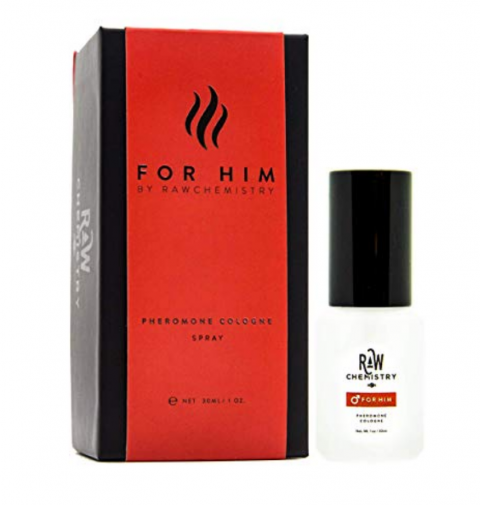 Although the cologne's bottle may seem slightly bland compared to the other brands on this list, what's inside of the bottle is what matters most with this cologne.
The RawChemistry Cologne is an award-winning fragrance that has the perfect ounce of masculinity for everyday wear. Advertised as a natural cologne that doesn't contain alcohol, silicone, plastics, or PBAs, you can also rest assured that it's great for sensitive skin.
In the formula, you'll find notes of Italian woods that feels silky smooth against your skin and also helps to moisturize the area where it is applied.
Compared to other colognes on the market, this one last substantially longer and the smell stays strong for a lengthy period of time. Designed with the everyday modern man in mind, you'll feel highly classy with an executive finish.
2. Outlaw Soaps Blazing Saddles Solid Cologne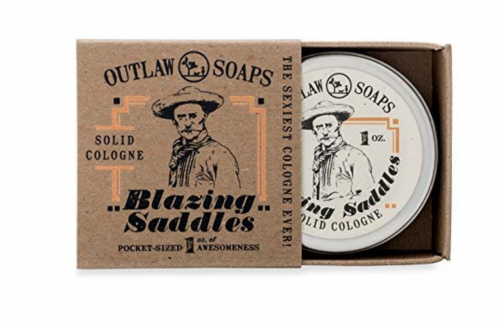 If you're looking for a combination of scents that have an everlasting smell that emphasizes masculinity and strength, this solid cologne is a fantastic option.
In comparison to a spray cologne, you will apply a small amount of this balm onto the desired areas of your body. This is by far one of our most favorite scents on this list as it contains a variety of unique notes you aren't likely to find elsewhere.
In the Outlaw Soaps Blazing Saddles Solid Cologne, you'll notice smells of gunpowder, sandalwood, sagebrush, and western leather.
Additionally, the cologne is available in a pocket-sized round container so you can keep it in your pocket or your gym bag with ease.
Designed to make a fantastic ambiance rather than to be overpowering, it's an incredibly easy scent to build up throughout the day.
3. RawChemistry Pheromones For Men Cologne Oil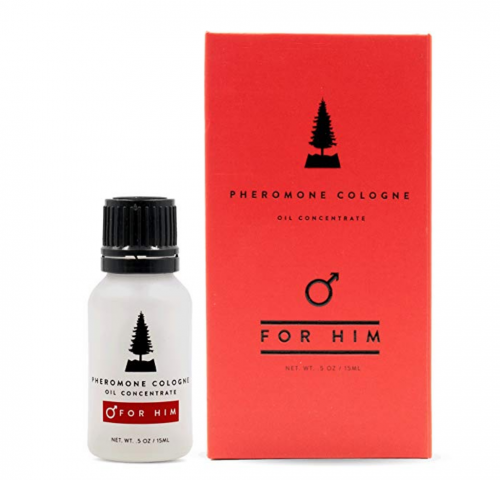 Pheromone colognes have become more and more popular over the years, especially as they are said to have lasting effects on women. This is another option from RawChemistry that is designed to attract women, rather than to grab attention from everyone in the room
. According to the manufacturer, the oil contains concentrated pheromones that have been tested to attract women including Androstenol, Androstenone, and Androstadienone.
If there's one thing to be said about this cologne it's that it adds youthfulness and will make you feel more empowering with every spritz.
Once sprayed, the pheromones are scientifically designed to last over 24 hours, which means you won't have to worry about refreshing the cologne for the remainder of the day.
4. Curve by Liz Claiborne for Men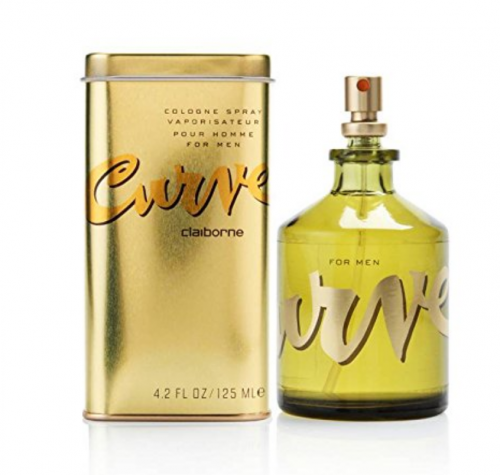 Perfect for men that are looking for a spicy and refreshing smell to take advantage of daily, Curve by Liz Claiborne for Men is a fantastic option. Originally developed in 1996, it has been a fan favorite for many years, and for good reason.
Filled with notes of amber, lavender, green leaf, and Douglas fir, all of the scents complement one another to create a rejuvenating fragrance. As it is an eau de cologne, a single spray should be more than enough fragrance to last all day.
We love this cologne as it is perfectly manly without being overwhelming, which makes it a perfect fragrance to have during the day or a date night. You'll also love the hints of bergamot and sandalwood as the mid and dry notes to help add an exotic component to the cologne.
5. Perry Ellis 360 for Men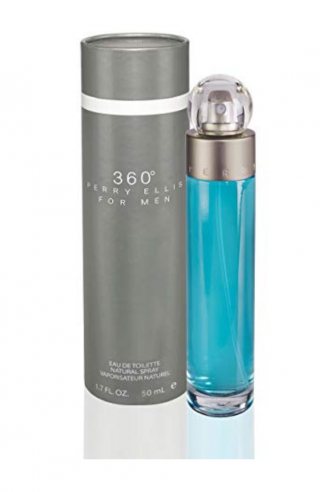 With a sleek and modern bottle, this is a cologne that you'll be proud to display on your cabinet or dresser. Similar to the previous scent, this one has a refreshing spicy smell that you aren't soon to forget.
With far more hints of citrus than any other cologne on this list, it's the perfect option for a spring and summer fragrance. The most notable aspects of the cologne are fresh berries, pineapple, tangerine, sage, herbs, and jasmine.
It's the perfect option for daytime events and business meetings without the worry of filling the room with an overpowering smell.
6. St. James of London Cedar Wood and Clary Sage Cologne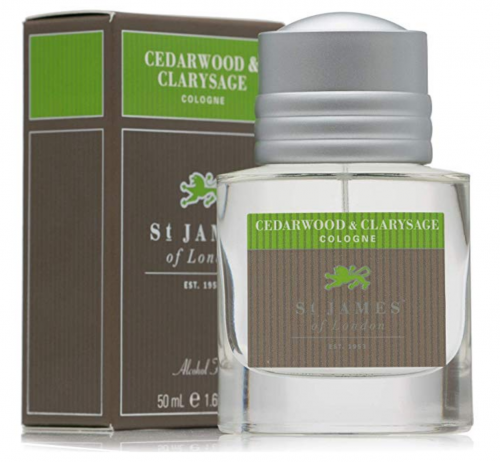 There's nothing quite like the beautiful smell of woods, especially in a men's cologne. With St. James of London cologne, there are a variety of modern notes including spicy pepper, bay rose, geranium, and Atlas cedarwood.
As an added benefit this cologne is designed to be 100% natural. You won't have to worry about sulfates, parabens, or alcohol, which makes it an ideal choice for men with sensitive skin.
Being the most expensive cologne on our list, when you place your order, the cologne will arrive in a beautiful bottle with its coordinating box. It's another brand that you'll be proud to display in your home and it is packaged perfectly for perfume gift giving.
If you're not particularly interested in a cologne, there is also the opportunity to get the same scent in shaving cream, travel tube lotion, and a post-shave gel.
7. St. James of London Sandalwood & Bergamot Cologne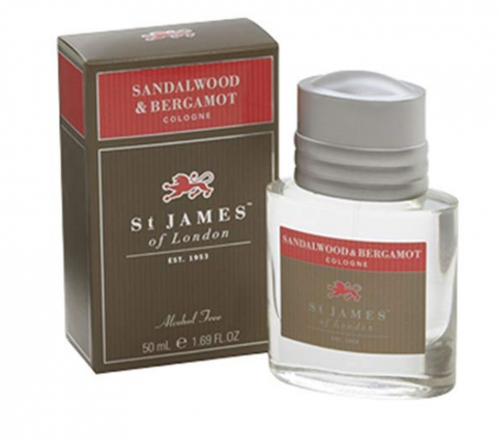 This is the second fragrance from St. James of London that we have fallen head over heels for. It's a far more intense and woody scent, which makes it ideal for nighttime events and evening meetings. You'll love how this formula is also natural, similar to the Cedar and Clary sage.
As a heavily masculine scent, the combination of bergamot and sandalwood gives off a warming and calm ambiance.
It has a classic smell that you've likely experienced before, but in an all-natural formula that doesn't contain alcohol, parabens, or sulfates.
Final Thoughts
When it comes to choosing the perfect cologne for men, there are multiple brands and formulas to choose from. The best piece of advice to use is to choose a cologne based on the notes you think you'd be most interested in.
With a combination of woody and fresh scents, there are more than enough options for every man on this list.
Pin for later