The Best Stephen King Books According to Our Office Bookworms
last updated:
Sep 24, 2019
5092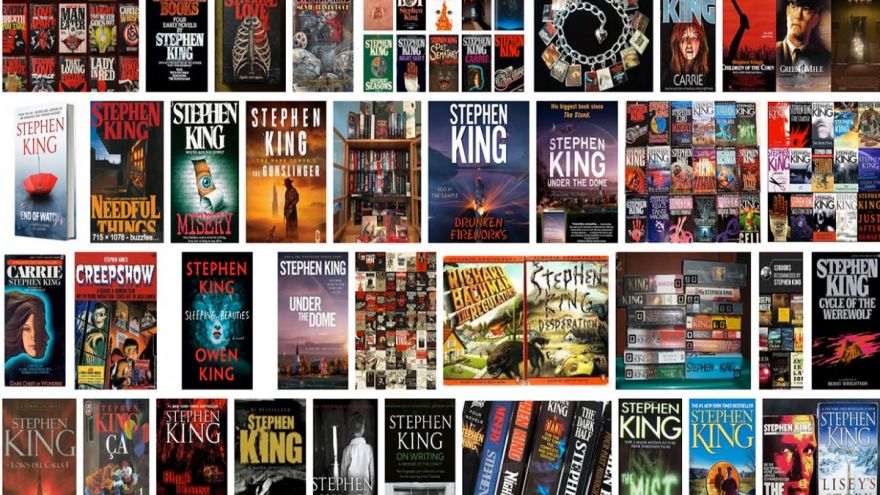 There are plenty of novels that you could classify as the best Stephen King books ranging from Secret Window to It. You'll quickly learn each has its own unique story to tell.
Easily one of the most influential authors of our time, King has taken the idea of horror and transformed it into a genre that scares us right to our bones.
To create your own Stephen King booklist, you need to have an idea of the best books he's ever written.
Below are our top 10 favorites that you have to get your hands on.
Our Choice for the Best Stephen King Books!
1. Full Dark, No Stars (2010)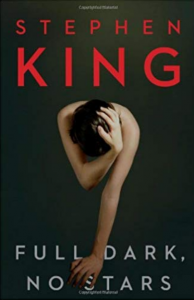 You could classify this compilation of short stories as a new Stephen King book, as it was released in 2010.
Similar to most authors, Stephen King has an assortment of short stories that you can find, many of which are put together in novellas for your entertainment.
Full Dark, No Stars is no different, as it contains four separate short stories. Each story will completely change your view on the world and turn you into a real Stephen King fan within a matter of pages.
The short stories in Full Dark, No Stars include: 1922 (a man who murders his wife), A Good Marriage (not as good as you might think), Big Driver (a drive home that didn't go according to plan), and Fair Extension (a man decides to make a deal with the devil).
If you find that you're interested in this collection of short stories, we also recommend The Bazaar of Bad Dreams, which includes 21 new shorts and t released in 2016.
2. Carrie (1974)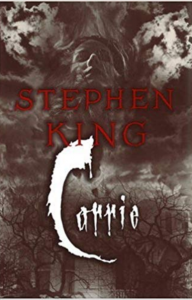 Easily one of the most iconic novels on this list, Carrie is a title that everyone knows, especially if you grew up during the 80s and 90s.
Following the story of a high school girl who was raised to be quite sheltered and overtly religious, she begins to blossom into a young woman.
After going through situations that she was never taught about, such as a menstrual cycle, and being viciously bullied at school, her supernatural powers start to come to the forefront.
Known as one of the least popular kids we have ever read about, she gets invited to the prom, but unbeknownst to her, it's not under the right intentions. What ensures that evening is something that her town will never forget for years to come.
Carrie was undoubtedly one of Stephen King's most successful books as it was eventually turned into a film. It was then remade in the 2000s, though we highly recommend the original over the remake.
Every page is filled with classic King literature and is undoubtedly one of the best novels we've ever read.
3. On Writing: A Memoir of the Craft (2000)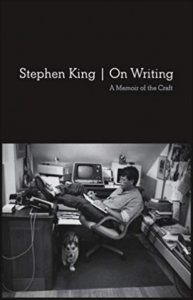 As you begin to delve deeper into the mind of Stephen King through his novels, you'll start to wonder how he comes up with all of this unique and often, strange, content.
On Writing: A Memoir of the Craft is undoubtedly the best way for you to get an idea of how King is as good as he is at what he does.
Even if you're interested in becoming an author yourself, it's an invaluable resource to have. You'll learn the ins and outs of formulating your ideas and getting them on paper.
We also appreciate this book as it tells us a lot about Stephen King and his rise to fame. After spending years getting rejected from different publishers, he continued to persevere and is now one of the world's most notable authors.
It truly is a feel-good story because you know that at the end of the memoir, he experienced more success than he had ever dreamed.
4. The Stand (1978)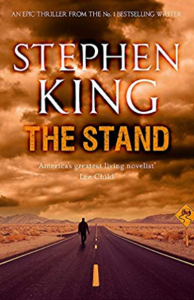 Likely one of the first books about a giant illness that wipes out the majority of the population, The Stand is one of the best Stephen King books.
It's one of the best because it is incredibly innovative and has influenced movies even into the late 2000s.
After an accident a the Defense Department, a superbug wipes out approximately 99% of the world's population, leaving the survivors to lose their minds. Many people suggest this novel is one of the best and most influential post-apocalyptic sci-fi reads on the market.
What we love the most about The Stand is how real it seems, which can make you second-guess ever going outside again.
It gives you a good long look at society and how it would crumble if something like this were to happen in real life.
Also, once you finish the book, there is a movie available for you to bring the words to life.
5. It (1986)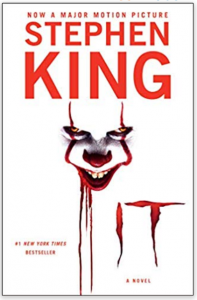 Whenever someone says they have a fear of clowns, the very first thing we think of is Pennywise. It is a novel that completely transformed circuses, what it means to be a child and even the horror genre in general.
Filled with stories of friendship, love, companionship, and terror, the themes of It are precisely what you would be looking for in the best Stephen King books. We highly recommend you put this novel to the top of your Stephen King booklist.
Now, It surely isn't a new Stephen King book, but it is a novel that is easily adaptable to all ages throughout the years. Following the story of a group of friends in Derry, Maine, there is a supernatural being that can transform itself into your worst fears.
However, for the sake of visuals, it mostly takes the form of Pennywise, the Clown. After murdering one of the main character's brothers, the group of friends will work together to try to understand and get rid of the clown from their hometown. Only to find that it isn't as easy as they had initially thought.
Stephen King's It is one of the few novels that you could read over and over again. Not to mention, there is also a two-part movie readily available for you to watch at your leisure.
The original was then remade and the second part of the film was just recently released into theaters. It's a classic story that will always make us think twice when we see red balloons.
6. Pet Sematary (1983)
Have you ever owned a family pet that you wish you could have kept alive forever? Or perhaps as a parent, you wished you could bring a family pet back to life so that you wouldn't have to tell your kids about their passing.
Pet Sematary is an exciting read because it shows you that every choice has consequences that are felt by everyone in your life. Instead of telling the truth, trying to hide the truth can lead to dangerous and often deadly consequences.
Somehow, this is one of the few horror books that are equally as unnerving as they are relatable. These strong emotions are what make it one of the more convincing titles on this Stephen King booklist.
Again, like most of the other best Stephen King books, there are multiple adaptations in movie form that you can watch that will bring the story to life. However, we highly recommend watching the original as the latest remake fell short of our expectations.
7. The Green Mile (1996)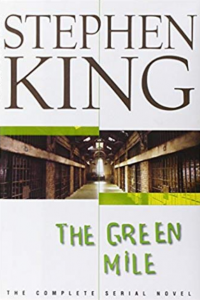 Books are for far more than entertainment, and they can teach us about the way the world worked in the past. The Green Mile is one of the many you need to read.
This story from Stephen King completely transformed our thoughts on many situations, especially the criminal justice system.
It is a harrowing tale that will bring you through an emotional rollercoaster but also teaches you the importance of honesty and the impact of injustice.
In The Green Mile, John Coffey is put on death row after receiving a charge of murdering two girls. Throughout the entirety of the book, you will learn about the sickening racial bigotry, disgusting sadism, and horrible injustice he experienced before and during his time on death row.
It is also an eye-opening read that will hopefully enlighten you to the way the world works today. If you're not particularly interested in reading, we highly recommend watching the film.
It will make you fall in love with the right characters and genuinely despise those who are wrong in this story.
8. The Shining (1977)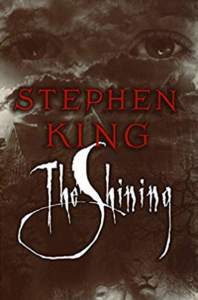 There isn't a single Stephen King booklist that doesn't have The Shining on it. Mostly because it is easily one of King's most influential novels to date.
This is one of the few books that we can honestly say transformed the horror genre and is still a classic that is enjoyed to this day.
In the novel, Jack Torrance takes his family to the Overlook Hotel to work as the caretaker during the off-season. During the winter, when the property is as dreary and desolate as it gets, the family finds that the hotel is haunted.
The Shining is by far one of the most imaginative, dark, and twisted haunted hotel stories we've come across. It also keeps its roots in realism, so it doesn't go too over the top.
Not to mention it was also made into a movie starring Jack Nicholson, which is a great way to spend your Halloween this year. We highly recommend reading the book first; however, as the film doesn't do the story as much justice.
9. Rita Hayworth and Shawshank Redemption (1982)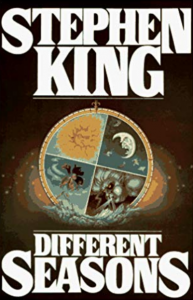 Did you know that The Shawshank Redemption is adapted from one of King's novellas? It certainly shows you the depth of his talents as an author as he doesn't only specialize in horror books and thrillers about clowns and insane viruses.
In the original short story, you'll notice there are plenty of differences, such as Andy Dufresne being unusually short and Red being Irish.
However, we're happy to say that we're glad about the changes Hollywood made when turning Rita Hayworth and Shawshank Redemption into a movie.
In all honesty, on the surface, this novella might not seem like a typical Stephen King read. When in reality, there's nothing scarier than being in prison amongst rapists and a sadistic warden.
10. Misery (1990)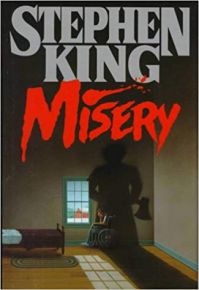 If you're in the market for a book that will get your heart pumping and your blood flowing, we highly recommend getting your hands on Misery.
Easily known as one of King's most iconic thrillers, this book tells the story of an author who is rescued by his biggest fan, Annie Wilkes.
However, Wilkes isn't exactly as she seems. Although she appears to be kind and interested in nursing the author back to health, she's doing so for many other ulterior motives.
When this novel first came out, it indeed was unique due to its harrowing plot twists and gruesome encounters. Today, it's certainly not as filled with gore as most other books and movies, but the fear it brings to the reader is still present.
On the surface, it seems like it's the typical tale of a crazy fan who finally gets her hands on the figure of her obsessions. However, Stephen King has a different idea of where the book came from.
According to an interview King had done with Rolling Stone, "Misery is a book about cocaine. Annie Wilkes is cocaine. She was my number-one fan."
Speaking about his cocaine addiction around the time when he had written this book, you can see how an obsessive addiction to a drug could lead to this novel.
Misery is easily one of the best Stephen King books to be transformed into a film as well, starring Kathy Bates and James Caan. Even if you've recently finished the book, it's highly recommended you rent the movie to finish it off.
Final Thoughts
When you're searching for a new Stephen King book to read, we highly recommend setting your sights on some of his older titles. All ten of these novels on our Stephen King booklist will send you down a different journey.
You might visit a haunted hotel or an undead house pet. You might even experience what happens when the superflu wipes out the majority of the world's population.
Stephen King is one of the world's most influential authors and for a good reason. His ideas have truly shaped the face of horror and thriller as we know it.
You can also check our list of the best horror books of all time.
Pin for later