Best Self Tanner List (Bonus: How to Remove Self Tanner)
last updated:
Nov 05, 2020
487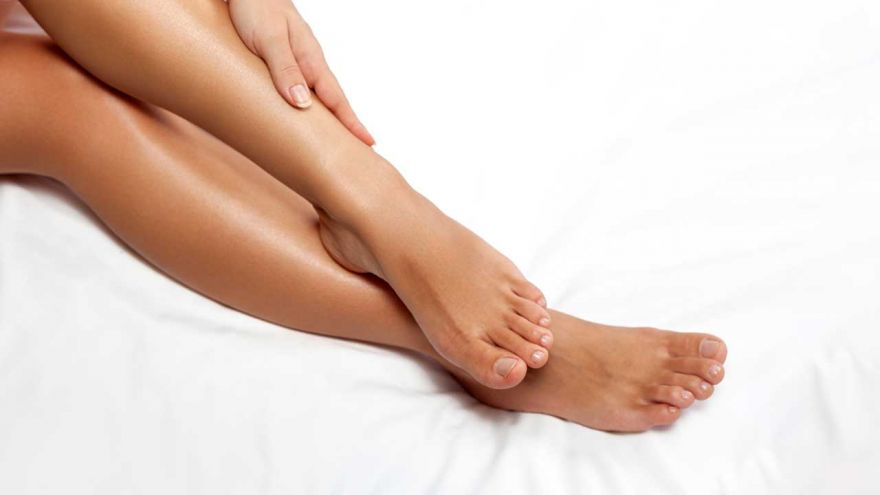 Self-tanning is one of the fastest and safest ways to achieve the perfect glow during the summer. Instead of exposing your skin to the harsh UV rays from the sun, you can create a custom vacation-inspired look with the help of a cream-like product and a glove. With that said, finding the best self tanner can be quite a hassle, especially as there are hundreds of products on the market.
Below is our list of the best self tanners, as well as a small tutorial on how to remove it when it's time for a new application.
The Best Self-Tanner List!
1. St. Tropez Self Tan Bronzing Mousse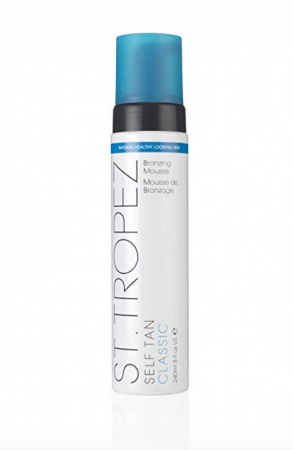 Easily the most luxurious self tanner on this list, St. Tropez makes a wide variety of different tanning products for you to use depending on your experience level and the darkness you want to achieve.
It's incredibly lightweight and develops very quickly not to mention it's specially formulated to reduce streaks and to give you the most natural bronze glow possible.
A few additional features of the St. Tropez Self Tan Bronzing Mousse include:
✓ Specially Fragranced: This formula features a specialized mood-boosting fragrance that helps to cut away at the striking smell generally associated with self-tanners. This makes it much more comfortable to sleep in and wear throughout the day.
✓ Quick-Drying: With the proper application, using this mousse is easier than you'd think, especially as it dries very quickly. It also doesn't have a sticky residue nor does it transfer to clothing.
✓ Hydrating: Instead of taking moisture away from the skin, this tanner hydrates it even after 24 hours. You'll still feel your skin is silky smooth once you take it off.
2. Jergens Natural Glow Body Lotion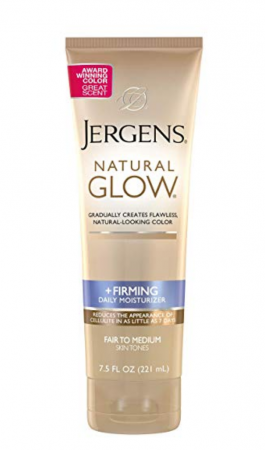 Not everyone is a fan of self-tanners and if you've never tried one before, it may be better to opt for a product that isn't as serious as the St. Tropez tanner.
This is why we love the Jergens Natural Glow Body Lotion, as you apply it similarly to your favorite lotion for a soft and subtle glow.
This formula also features skin-enhancing ingredients to boost your collagen and elastin for firming. A few of the other notable features of the lotion include:
✓ Gradual Tanning: Instead of going several shades darker overnight, the Jergens Natural Glow lotion gradually tans your skin so you have full control over how dark your skin becomes. It's one of the most natural-looking tanners on the market.
✓ Cellulite Reduction: According to the manufacturer, this body lotion features fantastic ingredients such as elastin, collagen, and green tea infusions to help reduce the appearance of your cellulite within 7 days of use.
✓ Healthier Skin: In addition to having a soft and subtle natural glow, your skin will feel phenomenal after applying the tanning lotion. It is packed with antioxidants and coconut water to give your body the moisture it needs.
3. Tan Physics True Color Sunless Tanner
There are plenty of interesting features of this tanner that you're sure to appreciate including anti-aging ingredients to hydrating properties that your skin will love.
The Tan Physics True Color Sunless Tanner is developed similar to any other tanner in terms of being able to create an authentic tan that is beautifully bronzed. A few of the most interesting features of this tanner include:
✓ Improved Tans: There are an assortment of color and correcting tints added to this formula to give you a bronzed tan, rather than an orange one.
✓ Anti-Aging: The moisturizers within the tan are not only designed to rejuvenate and hydrate the skin, but they are also quite useful for restoration and anti-aging to reduce the visibility of fine lines and wrinkles.
✓ Cost-Effective: With proper application, you can avoid streaking with this tanner, unlike others. It is important to note, as it's a very heavy formula, a little bit of the tanner goes a long way. This can help you to save time and money because a single bottle will last you longer than with other brands.
4. Beauty by Earth Self Tanning Set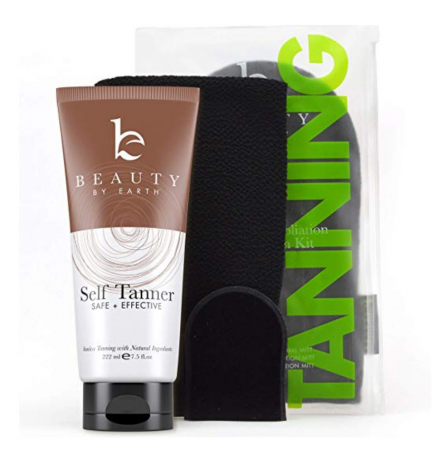 What makes this formula so interesting is that it's a natural way for your body to achieve a fantastic tan that is easily buildable and develops within an hour or two. In addition, it comes in a kit, so you will receive all of the products you could possibly need when you place your order.
Some of the most notable features of the Beauty by Earth Self Tanning Set include:
✓ Kit Components: Within the kit, you'll receive a bottle of the self-tanner, an exfoliating mitt, a face applicator mitt, as well as a body applicator mitt. You'll easily be able to handle every part of your body without needing to buy extra accessories.
✓ Natural Ingredients: There are a wide variety of natural ingredients in the formula and safe for the skin including organic shea butter, organic coconut oil, green tea leaf extract, Jojoba seed oil, argan oil, and more. All of these ingredients work together to give you a far more natural tan that you can build up for a darker shade.
How to Remove Self-Tanner
One of the most important processes to go through when you're using self tanners is to make sure you remove your previous tan prior to applying a new one.
Otherwise, it will end up incredibly patchy and streaky. By following these steps, you can easily remove your self tan at home.
✓ Step 1: Gather Your Tools
You're going to need an exfoliator mitt as well as a body scrub of your choosing, as the main way to remove the self tanner is to work it off of your skin gently. Once you have everything you need, move onto the next step.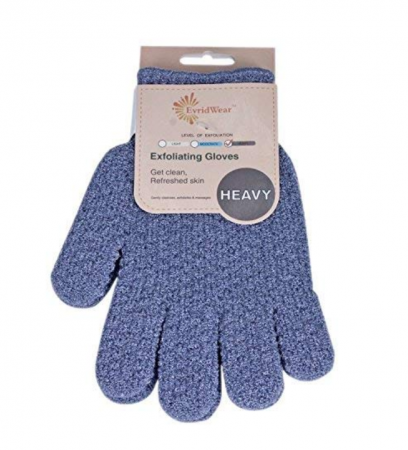 ✓ Step 2: Exfoliate the Skin
Using the body scrub and your exfoliating mitt, gently work it into your skin in circular motions. As you rub away your dead skin, the self-tanner will come off as well, hopefully leaving you with a blank canvas for a new application.
In the event you find your tanner is not going away, you can add lemon juice to your body scrub for a little bit of extra power.
✓ Step 3: Reapply
You don't need to add moisturizer to the skin, as you're going to want a blank canvas for applying the tanner. Most tanners, especially the ones on this list, have built-in moisturizers to restore your skin after exfoliating.
Following the steps included with the tanner you have chosen, all that's left to do is reapply the formula and to let it process.
Final Thoughts
With the best self tanner on the market, you can have the ideal glow throughout any season. Instead of relying on the sun, which can cause cancer and irreversible skin damage to your body, it's better to choose one of the above sunless tanners.
Pin for later