The 10 Best Parenting Books New Parents Swear By!
last updated:
Aug 27, 2019
1113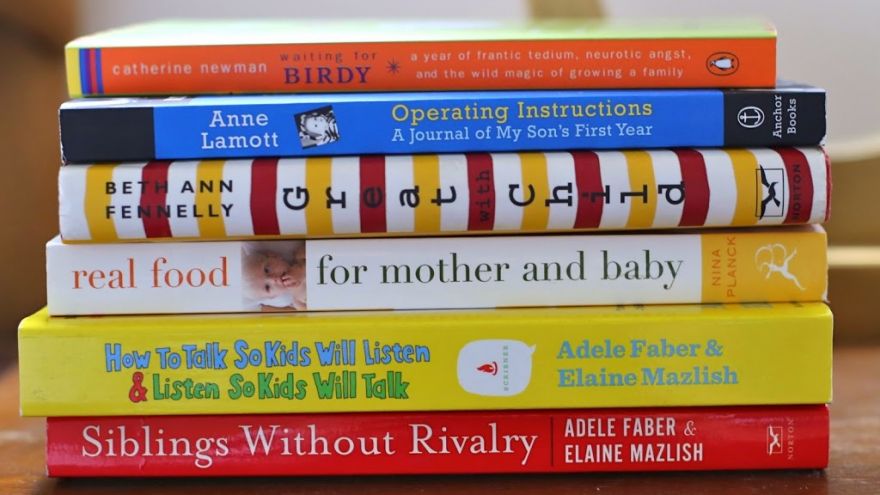 As a new parent, if you're going to invest your time in a book, you'll want to make sure it's something that is very likely to work. When you're getting ready for your new bundle of joy to arrive, you'll want valuable information that you'll be likely to put to good use to help make the transition simpler. With that said, we have collected a list of 10 different phenomenal parenting books that new parents swear by.
Best Parenting Books Picked by Our Editor
1. "All Joy and No Fun" – Jennifer Senior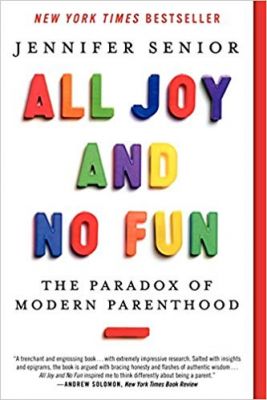 You're surely going to encounter a situation where you think that parenting isn't as fun as you thought it would be, especially as your kids begin to get older.
Being a parent in today's day and age is more difficult than it has ever been, and this book is something that will be an invaluable resource.
It's jam-packed with the truth, the broad concept of forgiving yourself for your mistakes, as well as motivating tips and tricks to help you be the best parent you can be.
2. "What to Expect the First Year" – Heidi Murkoff and Sharon Mazel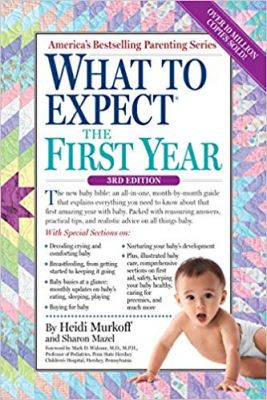 When you think of parenting books, there are surely a few titles that are classified as the holy grail parenting guides, this being one of them. "What to Expect the First Year" is a phenomenal resource for any new parent that wants to be prepared for absolutely anything.
By taking a month-by-month look at the first year of your baby's life, you'll gain invaluable insight on behaviors, developmental milestones, and important red flags to keep an eye out for.
There even sections on specific health ailments that you should be bringing to the attention of your doctor to help deal with your anxieties of being a new parent.
3. "The Happiest Baby on the Block" – Harvey Karp, M.D.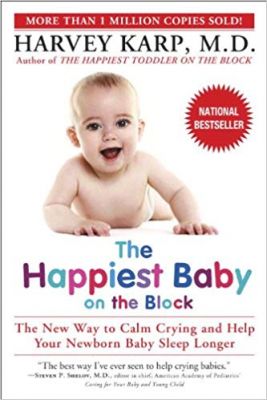 If there's one thing that can be said about a happy baby it's that it makes your life a whole lot easier. Instead of being one of the parents who might be running off of 100% caffeine and adrenaline, you may actually be more well-rested than you expected.
"The Happiest Baby on the Block" is an insightful read that teaches you the secrets behind the "5 Ss". These include swaddling, shushing, swinging, sucking, and side-stomach positioning.
If you're looking for a fool-proof way to make sure your baby is satisfied, happy, and not crying, this will quickly become your favorite book to turn to.
4. "Diaper Dude" – Chris Pegula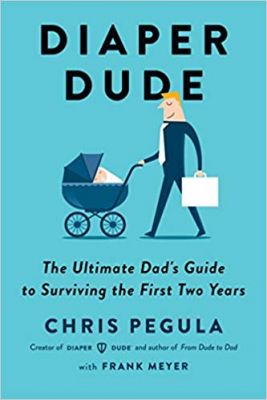 No matter what anyone says, many expecting women snap right into motherhood as soon as the baby is born, but that's not always the case for a father.
The idea of being pregnant and giving birth is a foreign subject, and it's essential that you know as much as you can.
"Diaper Dude", written by Chris Pegula, is an informative guide that brings you to the frontlines of being a father. The main premise is that men don't have to lose their identity once a baby comes along.
If you need a little bit of assistance in maintaining your integrity and your peace of mind after a baby is introduced, this is among the best parenting books for men out there.
5. "The Whole-Brain Child" – Daniel J. Siegel, M.D., Tina Payne Bryson, Ph.D.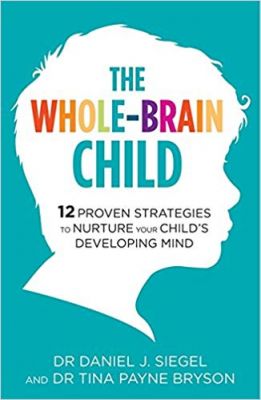 One of the most important responsibilities of a parent is to make sure your child reaches their developmental milestones. However, understanding how to figure out what's going on inside of your kid's brain is relatively impossible.
With the help of "The Whole-Brain Child", you'll be able to get a deeper insight into what your kids are thinking and why their behaviors influence their actions like they do.
It's an incredibly helpful book that can assist you with getting through regular day-to-day struggles and more serious events, such as huge public temper tantrums.
6. "The Fifth Trimester" – Lauren Smith Brody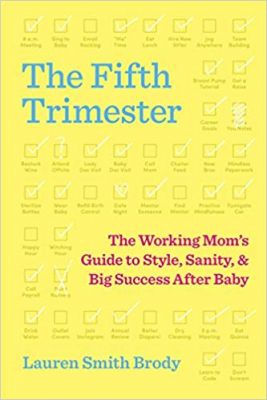 Not every mother has the interest or the choice to stay home with their baby right after they have given birth, which is where "The Fifth Trimester" comes into play.
It's something we highly recommend every working mom has at her disposal, as it makes transitioning back into the workplace a far more simple endeavor.
Filled with amazing advice, tips, and tricks about everything from how to dress not in sweatpants to pumping at work, there's something for everyone. We also found this book is ideal for helping a woman maintain her identity as a powerful force in the workplace.
7. "And Now We Have Everything" – Meaghan O'Connell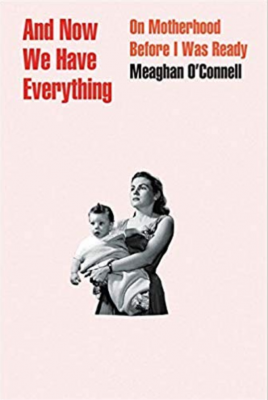 This book is very refreshing when you compare it to the other helpful books on this list, especially as it's a memoir. Sometimes, it can be better to read about the real-life experience through the eyes of someone else, which is what Meaghan O'Connell has achieved.
"And Now We Have Everything" is a brutally honest and deep recollection of what it's like to actually be a parent. Meaning, it doesn't focus primarily on the best parts of parenthood, but the bad as well.
For example, knowing how to handle when you think your partner is a more natural parent than you might be.
8. "Siblings Without Rivalry" – Adele Faber & Elaine Mazlish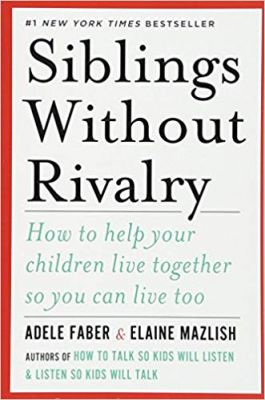 Learning how to adapt to a life with one child is tough enough, but imagine having two. If your children aren't meshing as well as you had originally hoped, it can be incredibly trying for any parent.
Sibling dynamics is one of the most important things for you and your partner to understand, as it can make a whole world of difference in your home.
What we love the most about this book is that it covers absolutely everything pertaining to sibling rivalries. This may include jealousy, physical fights, and improper allocation of family chores and duties.
9. "The Mommy Shorts Guide to Remarkably Average Parenting" – Ilana Wiles
Every parent has a day where they think they're not doing the best they can, and in all honesty, there are plenty of times where we've simply average. This is what makes this book hit so hard because it's important to take a step back and laugh at your mistakes.
Parenting humor is one of the best things to have in an advice book such as this one. Filled with charts, hilarious lists, and images to help you get through your parenting, it's definitely one of our favorites on this list.
10. "The 5 Love Languages of Children: The Secret to Loving Children Effectively" – Gary Chapman and Ross Campbell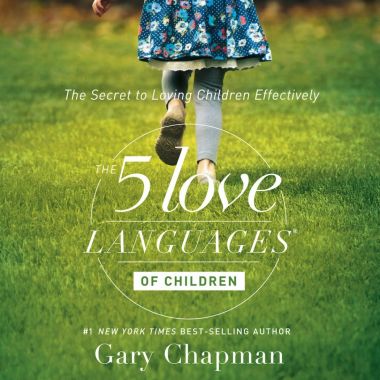 Learning how to parent is one thing, but knowing how to love your child in the most effective way for them is another. This book is an exceptional way for you to understand your child's love language so you can not only love them better but also, in a way they can understand.
As you read through the novel, you'll discover the love language your child uses, as well as ways for you to correct and discipline them effectively.
It's a fantastic resource for building a stronger foundation for love between you and your child.
Final Thoughts
Parenthood is tough, there's no doubt about it, and there are plenty of days where you'll feel like you're at a loss for words.
With the help of these phenomenal parenting books, you can answer some of your most asked questions and build more confidence in your abilities to rear an amazing child.
Pin for later