Got a History Buff on Your Xmas Shopping List? Check Our Best Gifts for History Buffs!
last updated:
Oct 24, 2019
2143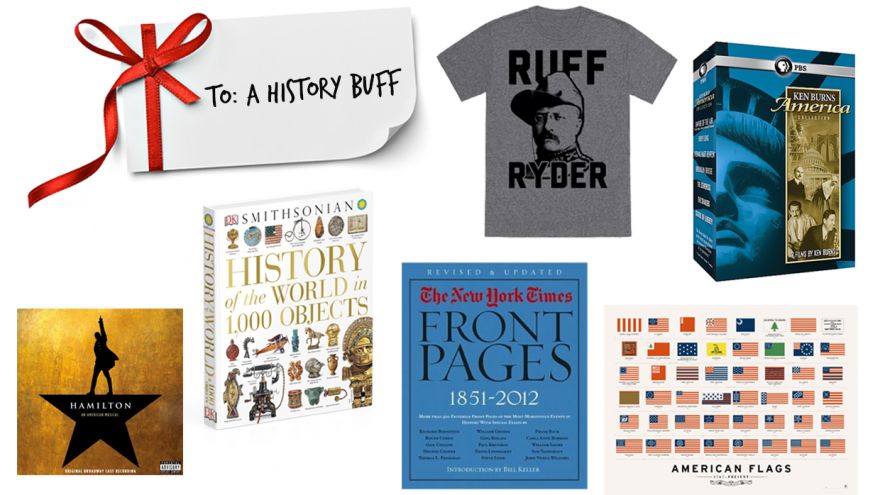 Choosing gifts for history buffs is probably one of the most straightforward jobs, as there are so many materials available.
From prints of old maps to books detailing some of the most significant events the world has ever seen, there's something for everyone.
Out of the gifts on this list, we think that any type of history lover will be able to get a present they love.
Whether you're shopping for your partner or your favorite history teacher, these gifts will become one of their most important and prized possessions.
Our Favorite gifts for History Buffs!

1. LEGO Architecture London Skyline Collection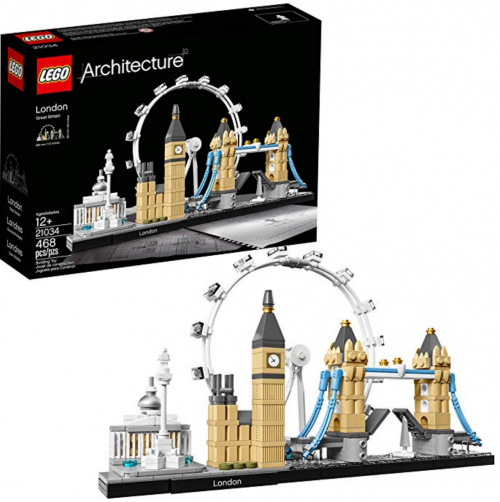 Some people sincerely believe that LEGO is designed for children, that is until they see the exclusive Architecture collection.
This particular model built to replicate the London Skyline is a great way to bring a little bit of history into their home or office.
This model is incredibly accurate and features Nelson's Column, the London Eye, Big Ben, the Tower Bridge, and the National Gallery.
There are also pamphlets included with the LEGO that explain information about the history of the buildings. It will consist of how it is designed and its architecture.
Though it looks phenomenal when assembled, there are only 468 pieces, which means this LEGO Architecture set is designed for anyone above the age of 12.
It measures at five inches high, 11 inches wide, and three inches deep.
2. The Book of General Ignorance – Deckle Edge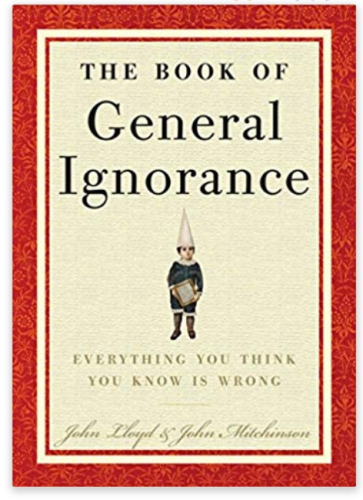 When in school, we have the tendency to believe that the things we are taught are the truth. When, in fact, there are multiple instances where the curriculum and our teachers could have been wrong.
The Book of General Ignorance is a fantastic read for someone who has always questioned the validity of the history they were taught. However, it also contains interesting information about nature, literature, and science.
For example, you will learn that Mount Everest isn't the tallest mountain and that Henry VIII didn't have six wives.
What we love about this book is that it grips you with every page, taking you down a new avenue that you never thought to explore before.
Filled with fantastic information and brilliant questions, you'll begin to wonder if anything you learned in school was accurate.
3. Northrop P-61 Black Widow Patent Print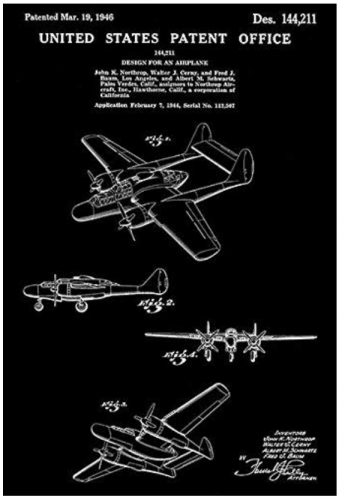 As a brilliant piece of art that quite resembles 1946, this print is something that will contribute aesthetically to a room as much as historically.
Designed to emulate an original edition from March 19th, 1946 of the P-61 Black Widow, it has a chalkboard finish that adds to its authenticity.
The Black Widow was initially designed for night operations during WWII and quickly became one of the best fighters.
Each of the prints that you order will show off one of the best inventions made by humankind as these plans had a three-person operation with a gunner, pilot, and radar operator. It was the first aircraft that was made to have radar.
You will be able to give the gift of a considerable advancement in aviation and air warfare to ever exist.
Also, each print is made on heavyweight matte paper with archival pigment and reactive dye for optimal durability.
You can choose to frame it upon gifting, or you can gift it in its original condition.
4. The Histomap, 1931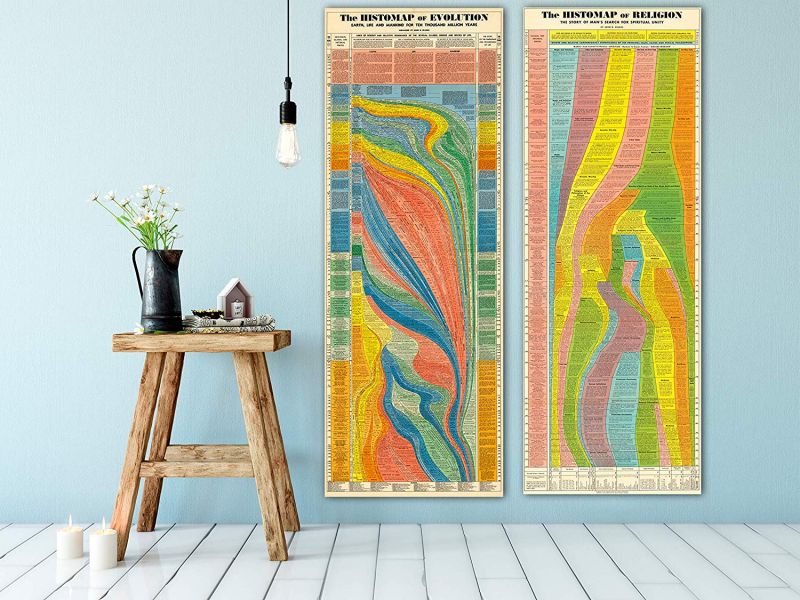 Although this is one of the more expensive gifts on this list, we found that this is one of the best options for teachers or someone who loves displaying historical things around the house.
On this vertically designed map, there are multiple points in history from around the world that need to be remembered.
The author and artist were able to plot out thousands of events over 4000 years of history. There are incredibly essential remarks about nations, empires, and contemporary states all laid out in the artwork.
If you want to get even more creative, there are two other prints available from the same author as well.
The Histomap of Evolution and The Histomap of Religion, each is plotting the most critical times in history relating to both evolution and religion.
With the original Histomap, you'll be receiving a print that you can frame as you desire.
The print is made on 240 gsm heavyweight museum matte paper, providing a high-resolution photo that is incredibly smooth to the touch.
5. Timeline of US History Poster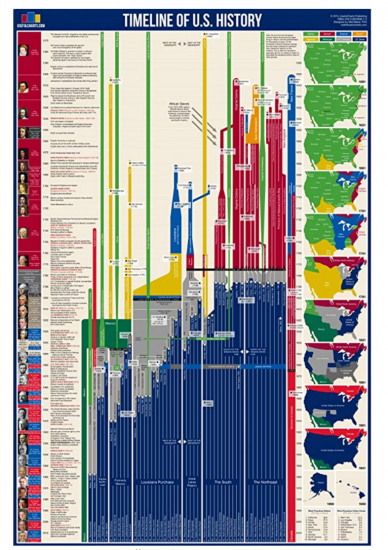 If you know someone who is frequently talking about specific moments in history but can never remember what year they happened, this poster will make a great gift.
Handmade to show off all of the most important and significant events in the history of the United States, there are hundreds of points laid out in this single poster. Everything that you see dates back from the 1560s to the present day.
On the poster, you'll find information about significant wars, events with other heads of state, and ten maps that are color-coded to show how America has changed.
What we found to be the most interesting about the poster is that it's entirely eco-friendly. Each sign is designed in a carbon-neutral facility and printed using eco-friendly inks.
Also, you'll find that it's one of the brightest and most logically planned out timelines of the history of the United States that you're going to find.

6. Through the African American Lens: Double Exposure – National Museum of African American History and Culture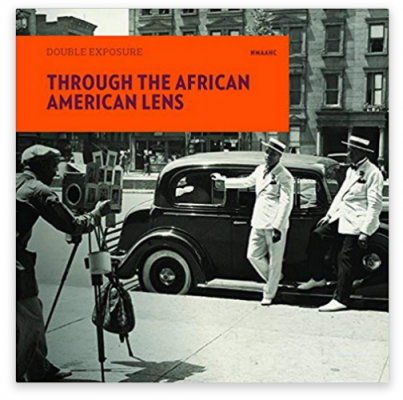 Students learn about African American culture in school, but it's an entirely different experience when you can see it with your own eyes.
Through the African American Lens: Double Exposure is a gripping look at portraits that were taken from the Civil War to the 21st century.
Each image will illustrate what life was and is like, as an African American. Designed to support Earl W. and Amanda Stafford Center for African American Media Arts, it's a brilliant composition of real-life photographs.
There are 50 pictures included in the novel that cover a wide variety of African American experiences. Each photo has its own story to tell, and there are multiple introductions by leading activists, writers, ad historians.
Along with some of the most historic events, such as the 1963 Birmingham Children's Crusade, there are multiple recently discovered images of lesser-known events.
There is also highlighted work from Henry Clay Anderson, who was a resident in Greenville, MS, during the height of the Jim Crow era.
7. LEGO Architecture United States Capitol Building Kit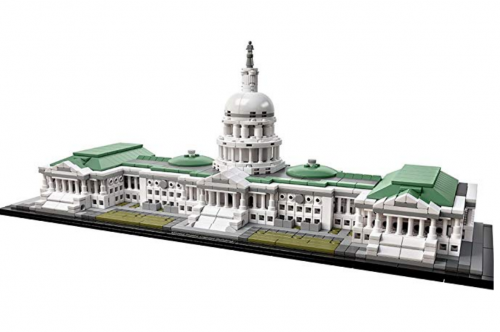 While we're on the topic of the best gifts for history buffs, why not offer a gift of where it all began?
The United States Capitol Building is a remarkable landmark in America, and this building kit shows off the true beauty of the building right in your home.
Similar to the London kit that we discussed earlier, this model comes with a collectible booklet that has information about the design, history, and architecture of the building.
If the recipient has other LEGO Architecture kits, you'll be glad to know that this model is compatible with different LEGO construction sets.
With this model, you can be as creative as you want. When assembled, the model is six inches high, 17 inches wide, and six inches deep. It also has far more pieces than the London model, with 1032 pieces in total.
As an added benefit, the LEGO Architecture United States Capitol Building Kit is the same scale as the LEGO Architecture Lincoln Memorial.
8. Boston Tea Party Sampler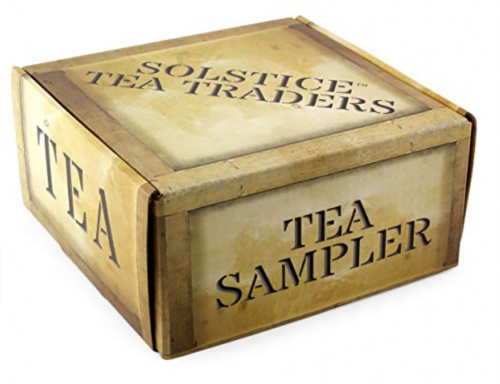 This gift is by far one of the most unique gifts for history buffs on our list and is an excellent option for someone who loves different types of tea.
In this sampler, you'll receive six different teas that were thrown over during the Boston Tea Party.
The beverages include Bohea China Black Tea, Oolong Loose Tea, Congou Black Tea, Souchong Black Tea, Singlo Green Tea, and Hyson Green Tea. With every order, you'll also receive six reusable tins that the tea is packed in.
For an even more historical twist, each Boston Tea Party Sampler ships with a history fact sheet and is contained in a box with stunning artwork.
It's also imported by Solstice Tea, an American Company that has been working in the tea trade for over 100 years.
We highly recommend this whether you are an avid tea drinker or merely looking for a historical gift for a loved one.
9. History of the World Map by Map – DK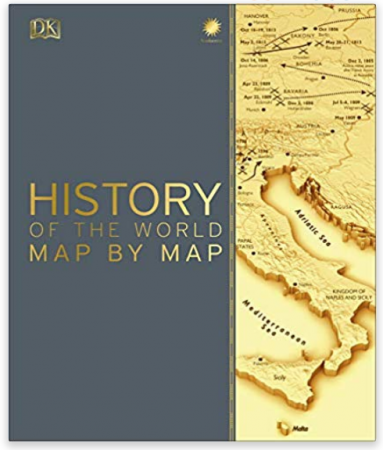 Classified under a historical encyclopedia, History of the World Map by Map is a fantastic read that is equally as beautiful as it is informative.
It captures all of the most critical events in history, ranging from the first human migrations to the race to get into space.
Each map features charted patterns on land and the ocean. It will teach you about how humans moved to create empires, designed their conquests, or even where theaters of war were hosted.
The reader will be immersed in several different periods of history, including medieval, ancient, and modern times.
If you know the person you're buying for isn't interested in reading pages and pages of information, these maps are a phenomenal visual guide.
They'll be able to experience pivotal moments in history that they may have never known before.
10. This Day in History Boxed Calendar – History Channel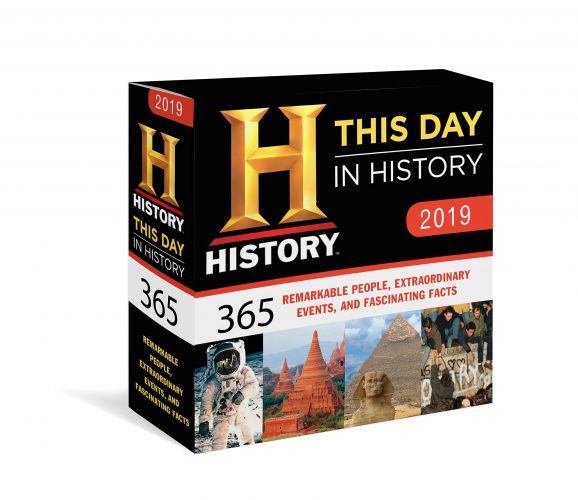 Comprised of 365 individual cards to commemorate remarkable people, fascinating information, and extraordinary events, this boxed calendar is the perfect gift for a history buff.
We also found that it's an excellent idea for someone who has always had an interest in historical trivia. All events and people outlined in this calendar date back to early civilization and spanned up to the 21st century.
There's nothing better than gaining new knowledge daily, especially for someone who has always had a passion for history.
Each of the cards in the calendar is a part of a non-fiction series. The information will include facts about military history, natural history, technology, pop culture, archaeology, science, and even contemporary history.
There's undoubtedly something for every type of history buff out of the 365 days.
11. The Greatest Stories Never Told: 100 Tales from History to Astonish, Bewilder, and Stupefy – Rick Beyer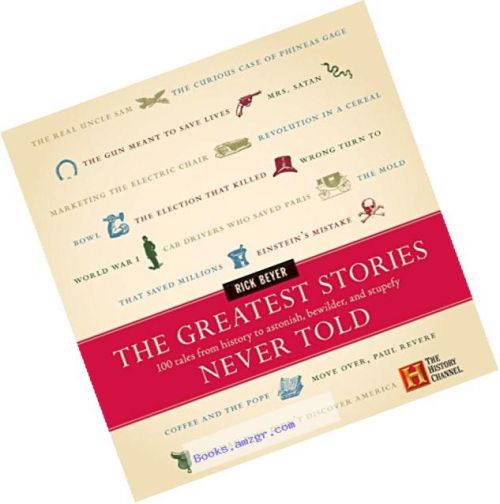 We're all aware of the most pivotal moments in history, but what about important moments that didn't get the spotlight they deserve?
From some of the greatest civilizations falling to the world's most massive armies colliding, there's plenty of information that has been seemingly lost between the cracks.
This book features all of these untold stories in a very systematic, exciting, and well laid out manner. Within the pages, there are over 100 tales that are true but will certainly bewilder, astonish, and stupefy the reader.
Combined with words, drawings, photographs, and maps, every historical story you read will seemingly come to life on the pages. It's a unique way to chart the events that have led us to where we are today.
Finally..
When you're shopping for the best gifts for history buffs, there are plenty of items to consider.
Each of these 11 items is sure to impress even the most experienced historian and is innovative, truthful, and filled with interesting facts.
Pin for later