Affordable Gifts That Look Like a Million Bucks!
last updated:
Apr 23, 2019
838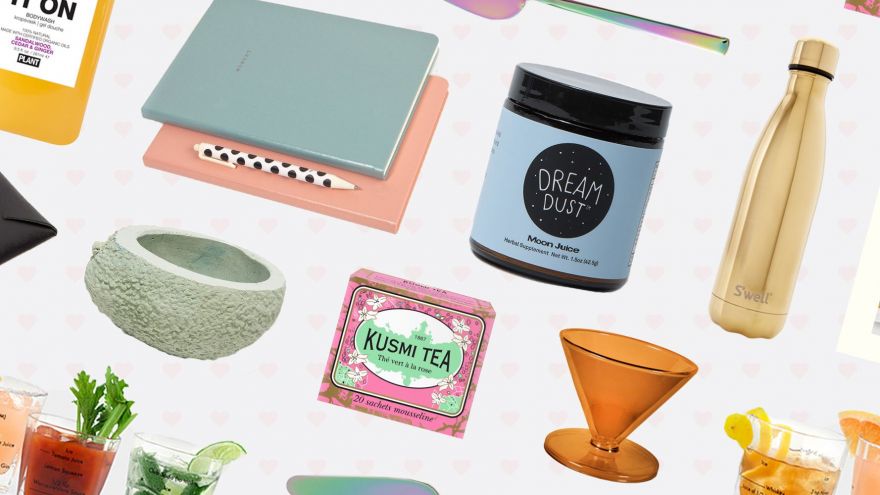 When it comes to buying gifts for friends or family, you'll want to make sure that you find something they'll love. You'll also want to make sure that you're not breaking the bank! Finding affordable yet useful gifts, that look and feel high quality, can be difficult, especially with a low budget.
We've scoured the internet for some great gift ideas for everyone in your life and they're certainly budget-friendly. Below are our top 10 picks for affordable gifts under $10 that look much more expensive than they are.
1.Floral Scented Rose Petal Bath Soaps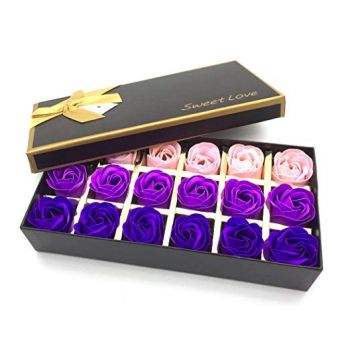 Do you know someone who just loves taking baths? These gifts would be absolutely perfect for them as it has everything they need to make their bath more luxurious. In the package, they will receive 18 pieces of rose petal shaped bath soaps filled with essential oils.
You can choose between purple or pink petals, depending on the aesthetic you'd like to achieve. When placed in water, the petals dissolve entirely and create a rich foam without any leftover fiber. It's also naturally anti-bacterial soap, which helps to get you clean while bathing.
2. Horudsy Magnetic Wristband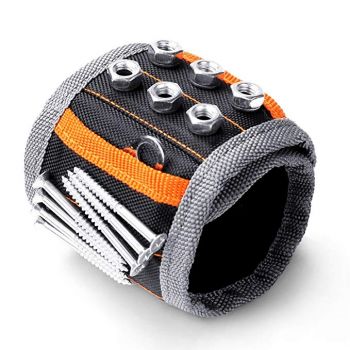 This is a gift that every handyperson would love to have at their disposal. The best part is that it's available for just under $10, so it can either be a standalone gift or an accessory. The wristband fits around the wrist of the wearer. It's magnetic plating holds onto drill bits, nails, screws, and more with ease.
The entire band is covered in 1680D ballistic polyester, so you know it's going to last over years of use. You'll no longer have to worry about scavenging for nuts and bolts while on the job. They'll be readily available on your wrist for when you need them.
3. SleepDoll Engraved Inspirational Bracelets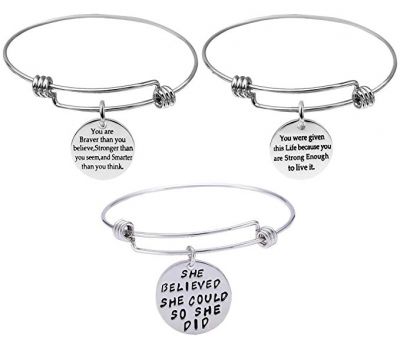 These bracelets are a fantastic idea for someone who has to get a gift for more than one person. For under $10, you get three separate bracelets that you can package individually. Crafted out of stainless steel, each bracelet has a charm with an inspirational message engraved on it. You can fully adjust the side of the bracelet to as small or large as you need. Above all else, you'll have a full money-back guarantee for a year after your purchase, which helps to make sure that the bracelet is in its best condition for as long as possible.
4. ZYooh Makeup Brush Set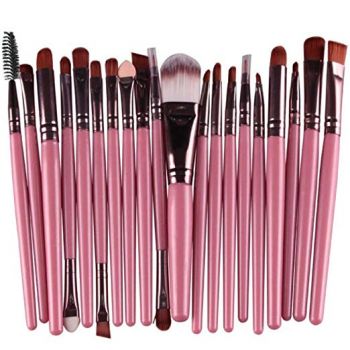 For just above $2, no one would ever think that you could find a set of makeup brushes. In fact, you'd be lucky to find brushes for under $10. The ZYooh Makeup Brush Set is a fantastic gift for someone looking for the tools needed to put on their face every morning. With 20 different brushes at your disposal, it's the perfect kit for the everyday makeup wearer. You'll receive a wide selection of eye brushes and a single face brush for any look.
Our favorite part of the set is that it's 100% cruelty-free and made from soft synthetic fiber, so they feel like a higher quality brush set. In addition, you have a full satisfaction guarantee backing your purchase, so if you are unhappy you can return the brushes to the seller.
5. Adaker Cell Phone Dock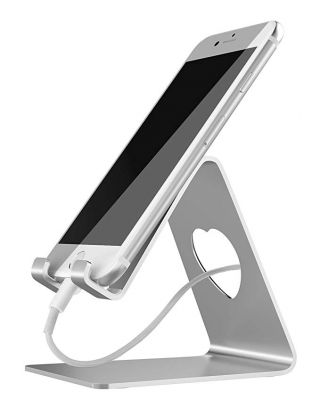 In today's day and age, nearly everyone has a cell phone that will need charging. Instead of keeping their phone lying on the side table or on their desk, it can be better to have a dock. That way, they can visually see alarms or simply protect their phone from fall damage.
The Adaker Cell Phone Dock is a fantastic item to have for any smartphone. It helps to keep the phone elevated and has a slot underneath for a charger to slide into for easy charging.
6. EdgeWorks Multi-Tool Pen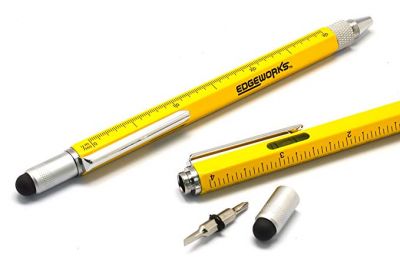 If you know someone who loves having unique gifts to use daily, this is one of the best options on the list. Multi-tools are infinitely useful and give you the ability to make the most out of a single device.
This pen packs a powerful punch and gives you access to a stylus, level, ruler, a flathead bit, and a screwdriver. It's far more useful than carrying an entire toolbox of items around and it all fits into the same size as a regular pen.
7. Xikezan Bluetooth Beanie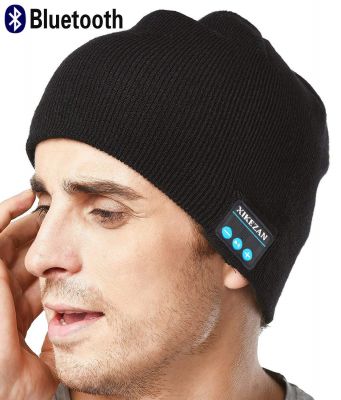 Cool things seem to be invented regularly, especially with advancements in technology. The Xikezan Bluetooth Beanie is a fantastic option for someone who loves listening to music while they're on the go. First of all, you'll be gifting someone a warm and comfortable beanie. It's a unisex design that will keep their head warm. You will also be giving them a beanie with built-in stereo speakers.
The speakers are equipped with Bluetooth V4.2 technology, which means you can sync relatively any device to it. Whether they want to listen to music, answer phone calls, or even adjust the volume of music, they can do it all from the beanie itself.
8. Huxie Pet Grooming Glove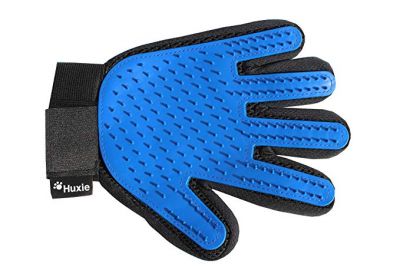 There are plenty of pets that love to get groomed, however, many only like it when you brush them with your hands. The Huxie Pet Grooming Glove gives you the ability to get rid of extra hair off of your pet without using anything but your hand.
It's ideal for pets with short to long hair and easily traps the hair with each brush. There are flexible rubber tips on the gloves that painlessly remove fur and feel soothing against your pet's skin.
9. Johnson's First Touch Gift Set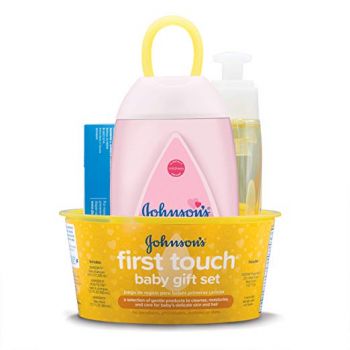 If someone in your family is expecting a newborn, you'll likely need to know what to buy them. The Johnson's First Touch Gift Set is packed with 5 essential items that any new parent will need. You'll receive a bottle of baby wash, baby shampoo, baby lotion, diaper rash cream, and a reusable bath caddy. With formulas that are known to be 100% paraben, dye, and phthalate-free, you can give a gift that you can rely on.
10. ShamBo Binoculars for Kids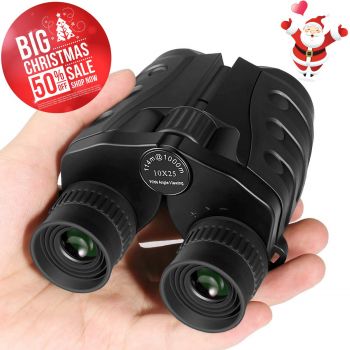 There's nothing more exciting than receiving your first pair of binoculars. The ShamBo Binoculars for Kids are easy to fold up and allow children to watch birds, outdoor sporting events, or to simply explore the world around them. Each lens offers 8x magnification and the diameter of the lenses is 22mm. You can view up to 366 feet at 1000 yards.
With BaK-7 Porro prism technology, these binoculars are surely built to last. They are also incredibly compact and can easily be stored anywhere.
Pin for later