What is Feng Shui and 6 Feng Shui Gift Items We Love
last updated:
Nov 10, 2020
2640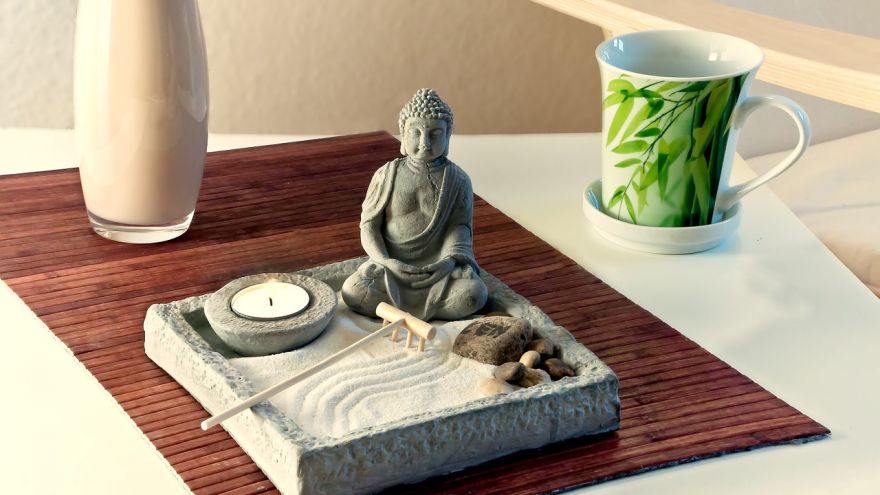 When you're getting your house together, one of the most important things to think about is Feng Shui as it can completely revitalize the feeling you get when you walk in the door.
As an art used in ancient China over 6000 years ago, it's a great example of how you can ward off bad energy and allow good energy into your home. If you want to know how you can use Feng Shui to your advantage as well as some iconic décor pieces for your home, continue reading.
What is Feng Shui?
The most common definition of this ancient Chinese art is the art of placement and knowing how to arrange objects within a space to harmonize your existence.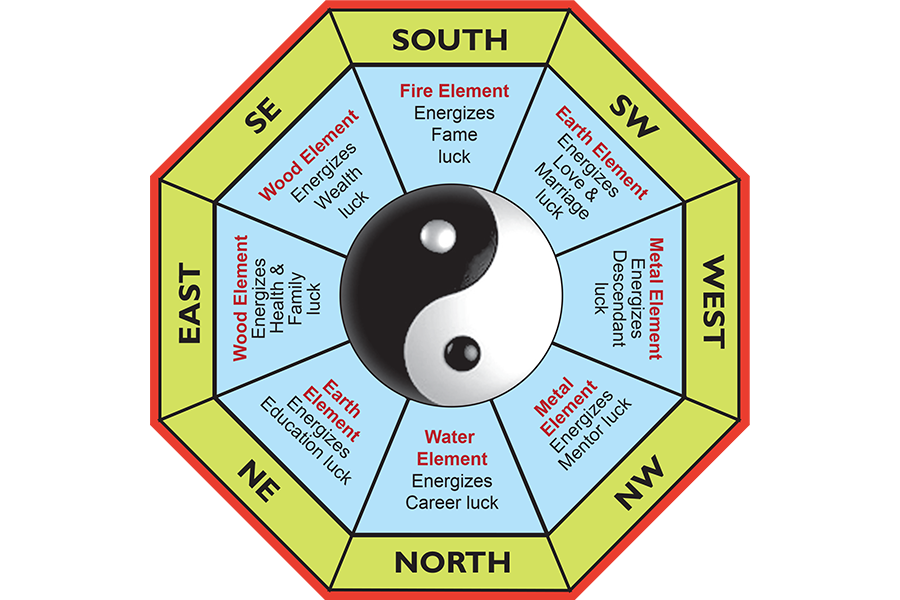 With that said, it's not as simple as you may think. Working with your inner energies, Feng Shui can help to promote balance in a garden, office, or bedroom to encourage good fortune.
Aside from the technical applications of Feng Shui, many find that it has a lot to do with architectural designs in a home and how spaces are decorated.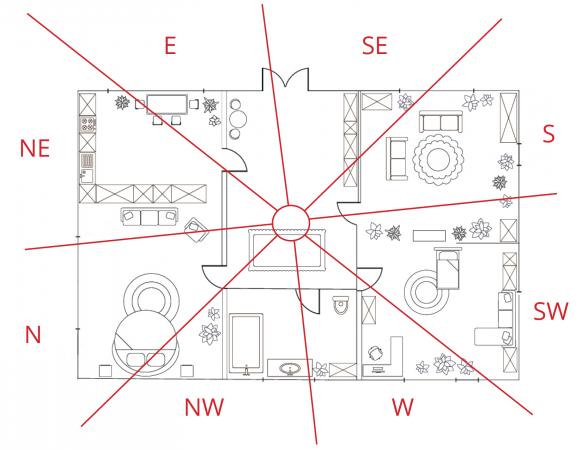 With the right Feng Shui accessories, you can experience a more successful career and better health, as well as a more fulfilling being.
Our Favorite Feng Shui Decor Pieces That Bring Luck!

Now that you have an idea of what it means and how you can use it to better the feelings you get when you're at home, here are our favorite Feng Shui items.
1. Feng Shui Rose Quartz Money Tree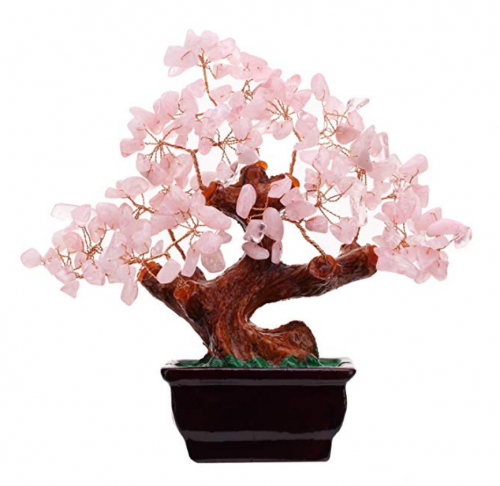 Not only is this piece particularly stunning, but it will also help to bring luck and prosperity into your home. Handcrafted using pink crystal quartz, it would be a fantastic gift for a family or friend as well.
By adding the money tree to any space in your home, you'll be welcoming in the possibility of fortune, whether it is monetary or emotionally.
2. Feng Shui Vastu Combo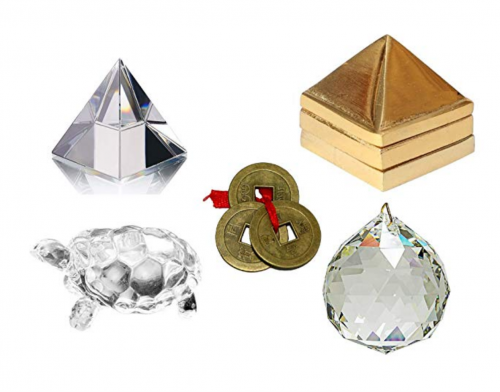 With this fantastic combination of multiple items, you'll have plenty of ways to bring good luck, prosperity, and peacefulness into your home.
In the package, you will receive a metal pyramid, a glass pyramid, lucky coins, a crystal ball, and a crystal tortoise.
On the crystal ball, you'll notice there is a hanging thread that allows you to capture light through the crystal to bring positive vibes into any space.
The metal and crystal pyramids are a fantastic way to ward off ill effects and to develop more positive relationships among your family members.
We love the idea of displaying the pyramids in the most popular rooms in your home. In addition, the crystal tortoise is beautifully crafted and brings good health.
3. Feng Shui Dragon Turtle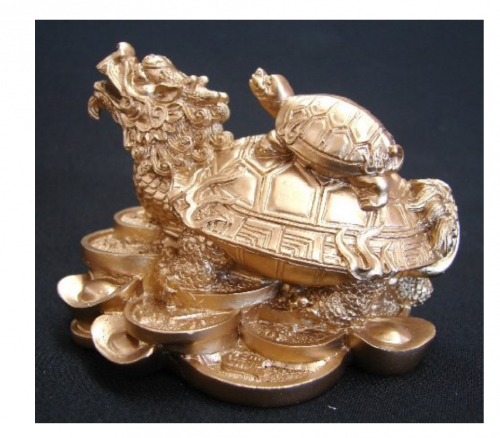 If you want to add a little bit of gold to your décor scheme, this Feng Shui Dragon Turtle is a fantastic option. Turtles can live thousands of years, which gives them the perfect symbolization of longevity.
This figurine is particularly unique as the turtle's body is actually a dragon, which symbolizes courage and success.
You'll also notice the baby turtle on the back represents good luck and good beginnings, which makes it the perfect gift for a new homeowner.
In addition, the entire display is set on an ingot which brings prosperity and wealth. This is one of our favorite Feng Shui pieces that not only capture the true essence of the art but bring multiple positive vibes into your home.
4. Rock Fall Zen Fountain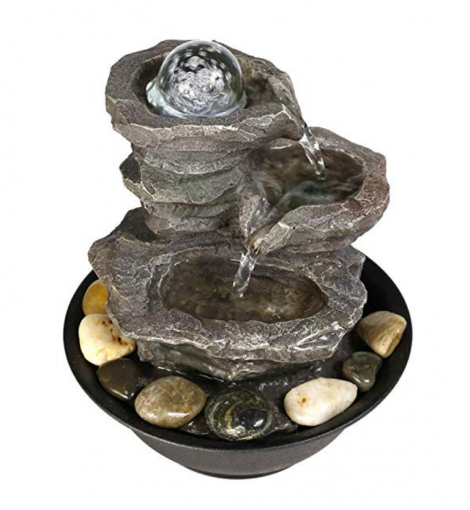 With the help of a tabletop fountain, you can add a little bit of peacefulness to a Feng Shui bedroom or a home office.
This 3-tier fountain is particularly beautiful as it is crafted with attention to detail and creates beautiful and serene sounds, making it perfect for a meditation room. Some of the other interesting features of the Rock Fall Zen Fountain include:
LED Light: The included LED light transforms this fixture from being purely for display purposes to a functional bedside table lamp or accent piece in the corner of an office.
Crystal Rolling Ball: Our favorite feature of the fountain is the crystal rolling ball which promotes the stunning sound of cascading water to set the perfect ambiance in any room. In addition, the submersible pump is incredibly quiet.
5. Rose Quartz Mandarin Ducks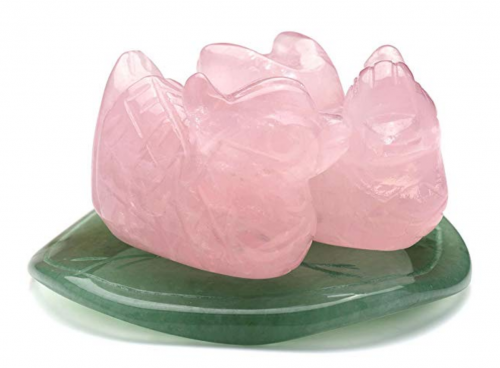 If you're in the market for a piece that symbolizes the rawness of love and luck, this is a fantastic option to consider. With two love ducks sitting on a beautiful lotus, it symbolizes the fresh and exciting feeling of falling in love for the first time.
Not to mention that once ducks find a mate, that's who they are with for the rest of their lives. If you intend on giving the Rose Quartz Mandarin Ducks as a give, you'll be glad to know that it arrives with its very own gift box as well.
Created out of natural rose quartz, every aspect of this figurine is unique and stunningly beautiful.
6. Feng Shui Lucky Elephant Statue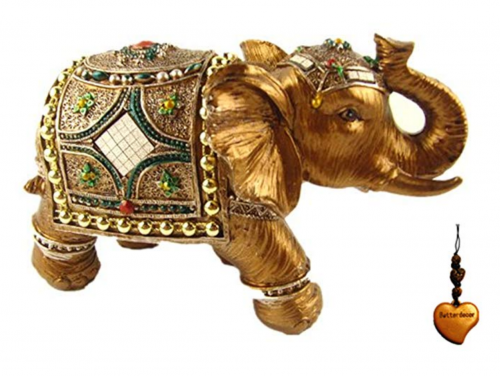 Elephants are known for their majestic nature and magnificence as well as their compassion and strength. This figurine is the perfect choice for someone who wants to bring more confidence into their home.
The overall design of the figurine is unique, as there are multiple features ranging from beautiful gemstones to delicate carvings that make the elephant look more realistic.
Elephants are also a fantastic symbol of intelligence and fertility in numerous cultures ranging from African to Chinese. As an animal that is cherished by many religions, it could even be a fantastic addition to an at-home altar.
Final Thoughts
When bringing Feng Shui into your home, you'll be able to create a more serene and comforting environment. There's nothing better than being able to feel all of your negative energy being pulled from your body as soon as you step through the doors of your home.
With the help of these figurines and décor pieces, you'll be able to shepherd in good luck, prosperity, romance, health, stronger familial connections, and an unmatched feeling of peacefulness and serenity. You'll also find that all of the items on this list make perfect gifts for friends and family members.
Pin for later