6 Valentine's Day Poems to Share Along With a Gift
last updated:
Feb 14, 2019
2696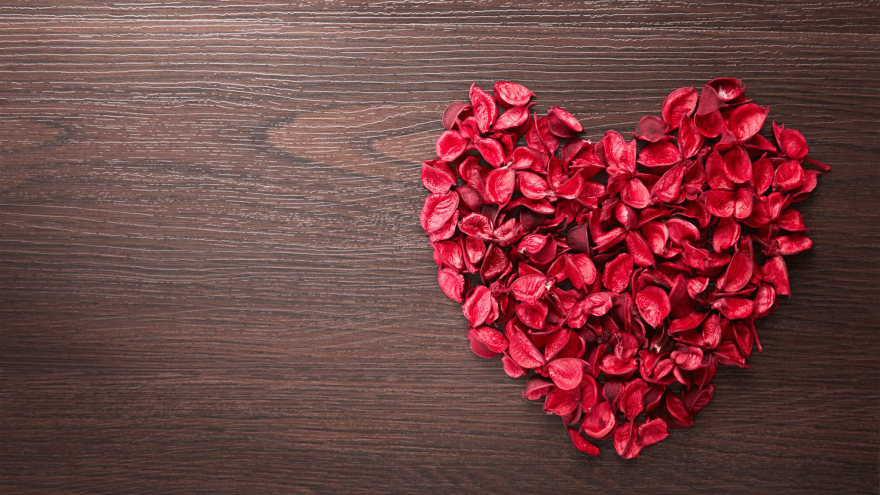 When it comes to Valentine's Day, one of the best ways to tell someone that you love them is with a poem. With that being said, coming up with a poem can be tough, especially for people who aren't used to creative writing. For those of you who are looking for the right way to put your feelings into words, we've found some fantastic poems for you to use.
The following 6 Valentine's Day poems will fill your significant other's heart with joy. Not to mention they'll be highly impressed with the effort that you put into their card.
1. "My Promise" – Dan P. Brown
"If you were my rose, then I'd be your sun,
Painting you rainbows when the rains come.
I'd change my orbit to banish the night,
As to keep you in my nurturing light.
If you were my world, then I'd be your moon,
Your silent protector, a night-light in the gloom.
Our fates intertwined, two bodies in motion
Through time and space, our dance of devotion.
If you were my island, then I'd be your sea,
Caressing your shores, soft and gentle I'd be.
My tidal embrace would leave gifts on your sands,
But by current and storm, I'd ward your gentle lands.
If you were love's promise, then I would be time,
Your constant companion till stars align.
And though we are mere mortals, true love is divine,
And my devotion eternal, to my one valentine."
2. "Unforgettable Valentine's Day" – Linzy Bruno
"I hope you feel Valentine's Day
Is your favorite day this year,
Because the first thing I'm gonna do
Is hold you tight and shed a grateful tear.
And when night comes, in your strong arms
Is the only place I wanna be,
So I can feel the pulse of your loving heart,
Which always sets my soul free.
And in that magic moment in time
All I want to know is
That I am yours and you are mine.
On this romantic occasion,
I hope you will feel free to enjoy us this way
And lose yourself, consumed in my life,
Making this our own unforgettable Valentine's Day!"
3. "My First, My Last, My Valentine" – Sokea Meas
"I've never imagined that there can be this day.
A day that love will find its way.
Out of my heart and into your soul.
These feelings I have are beyond my control.
All my life I have waited patiently.
For a goddess like you, so beautiful, so lovely.
Words can't express the way I feel.
These feelings towards you are all for real.
You are the reason why I go on.
Eternity can't separate this special bond.
This heart of mine is reserved for you.
Forever it is yours, this love is true.
I'll be your first and you'll be my last.
My world, my everything, till my time has passed.
I will always love you until the end of time.
My love, my sweetheart, my valentine!"
4. "You Are" – Genny R. Tajalle
"As we watch the sun go down,
I want to let you know;
My love for you is forever,
I'll never let you go.
You're the one I've been searching for,
The one I've finally found;
Without you in my life,
My world wouldn't go round.
The love you bring into my heart,
Which is so true and kind;
Is something in no other,
I could truly find.
You're the only one for me,
God tells me so.
Deep within my heart, mind, body, and soul.
Today isn't just an ordinary Valentine's Day,
It's all about me and you;
About the love we share,
And how it will forever continue to grow.
It's not all about the chocolates, or the dozen roses;
It's about the love we found,
How much we've been blessed.
Everything happens for a reason,
I believe this statement is true,
That's why you were sent to me,
And I was sent to you.
I've never been more happy,
As I've been with you;
Even through the rough times,
We always make it through;
To be with you for eternity,
Is all I want for me and you.
All I want to say,
On our very first Valentine's Day, is:
I may not be your first love,
But I promise, with all my heart,
That I will be that one from up above,
Your one and only, true love!
Happy Valentine's Day!"
5. "Sweet Valentine" – Harry Boslem
"I could watch the sunrise, I could watch the sunset,
I could walk in the rain without getting wet,
I could witness their beauty as the flowers bloom,
I could I could listen to bird songs as the new day dawns,
I could feel the sunshine through the darkest clouds,
I could hear a sweet whisper through the roar of a crowd,
I could walk on water without soaking my feet,
I could travel the world in less than a week,
I could ponder the knowledge passed down by the wise,
I could dwell in a castle built in the sky,
I could paint a portrait and bring it to life,
I could sleep without pain, on the edge of a knife,
I could play a sweet melody to soften the mood,
I could take all the bad and turn it to good,
I could float on the breeze, I could fly on the wind,
I could soar high in the sky leaving the world behind,
I could travel the cosmos and watch it unfold,
I could witness its power, so wonderful to behold,
But of all the wonderful things I could do,
There's nothing in the universe that compares to you,
I'll hold you in my heart for the rest of my life,
You're my living miracle, my sweet valentine."
6. "Snowflake Kisses" – Angela M. Torrence
"Upon the earth the snow kisses
Glittering flakes drop as the ice glistens
My soul has awaken and now my heart listens
In my mind your voice whispers
When I close my eyes at night I dream of you
When I awake to the morning dew I think of you
Somehow I feel in your arms is where I belong
I've waited for someone like you for so long
Now my heart beats with a happy rhyme
Couldn't have asked for a better Valentine"
Pin for later