This product is listed here: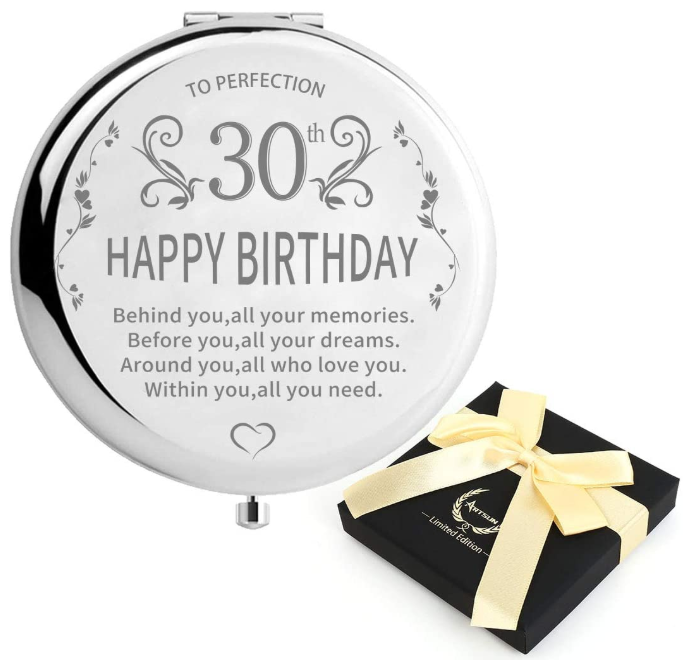 SunnyPlus Personalized Travel Mirror
Sometimes it's just the little gifts that mean the most. Gifts that are simply everyday useful items, like this personalized travel mirror. It is something that is super useful on a daily basis, but will also serve as a reminder that someone was thinking about you. The fact that it's actually something your favorite person can use, earns some points. There are a lot of engraved trinkets out there, but the design with this one caught our eye.