5 Online Retailers that Offer Great Discounts and Deals for Students
last updated:
Apr 18, 2018
2273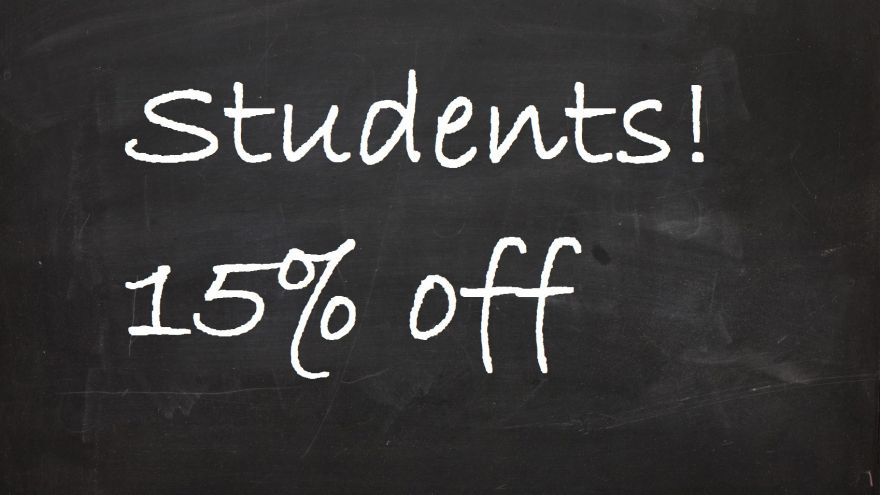 Okay let's be honest here, college life basically entails ramen and baggy clothes for most of us commoners. Then again there are some anomalies who go to their classes looking like they just got out of a spa. As a student, nobody is expecting you to look like you spend hours on getting yourself look put together. But it doesn't hurt to still look sort of put together while still being comfortable.
College is hard, and can sometimes lead to couple of years of debt. You might feel homeless (after all, you are living thousands of miles away from home so you are, technically, homeless) but dressing up as one can be downright demotivating. Also, buying clothes that make you look somewhat presentable should not be putting a dent in your already minimizing bank account.
Thankfully, there are some online retail shops looking after the broke students. They offer great discounts and deals specifically catered to the students so that you don't go bankrupt while trying to look like a decent human being. Plus, you can buy decent food to feed yourself, rather than living on ramen day after day. Ramen is easy to cook and consume, but aren't exactly the best source of nutrition for a healthy body.
From clothes to food to stationery, all items can be purchased with lesser price thanks to these 5 online retailers that are kind enough to give some of your money back.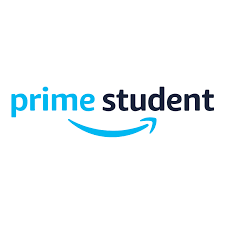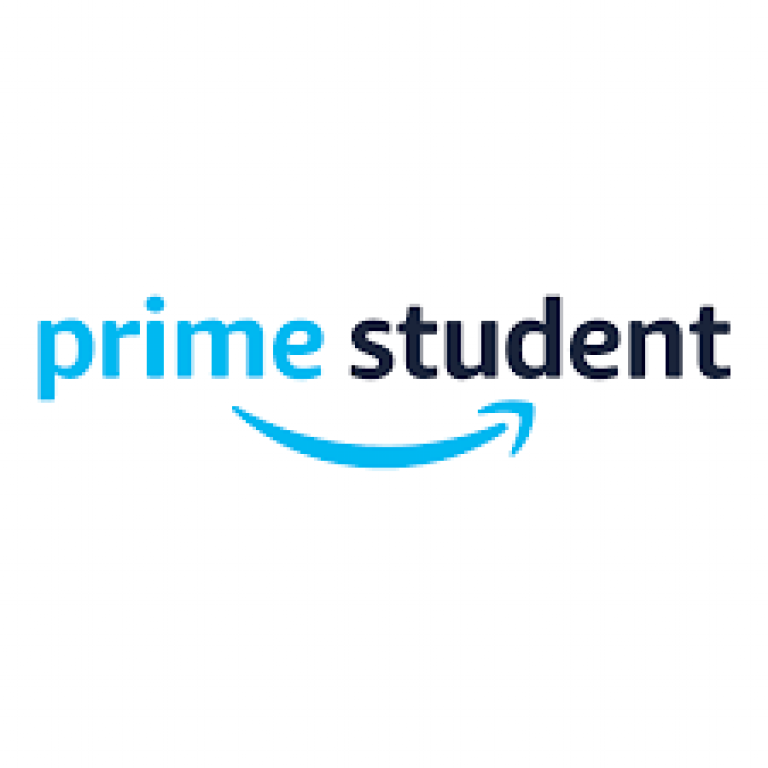 The online giant retailer comes with many decent deals for the students. Starting off, you get a six month trial benefit for signing up with your student ID information. As a Prime member you get the benefits of prime delivery and early access to upcoming deals, among others. You get more deals on school supplies. There are regular deals on school supplies such as pens, pencils, post-its as well as other supplies such as laptops and printers.
These deals generally run from anywhere from 10 to 5 days. During the deal period, the prices can go down a lot as the discounts can vary from 10 to even as high as 65 percent. You need to be aware of such deals if you want to get benefitted from the six months free prime membership. The best way to do so would be to keep your needed items on the Amazon wish list and wait for them to go on deals.
But the best deal of the prime student membership is perhaps, the deals on the textbooks. It's a no brainer that when it comes to college, textbooks are probably the most expensive commodities you need to spend on, right after your college tuition fees. Believe it or not, Amazon prime student membership can get you even up to 90 percent discounts on textbooks. It changes from book to book, but think about it: the 90 percent discount range can mean you are getting one for almost free. It is a better deal than any I have ever seen on the internet.
As a student prime membership card holder, you can also get the trading books deal where you can trade books or basically anything you don't need any more with an Amazon gift card. This card can later be used to pick up other necessary items you need, in exchange of the same value on your gift card. The Trade-In store has specific items to choose from, so you need to keep updated with the items to get the best deal out of it. The items you want to trade have to be in good condition in order for you to be eligible in the exchange offer.
There is also a handy special offer called Rentals where you get to rent a book for a specific time. I mean, it's not like we ever go back to our textbooks once we are done with them anyway. Why spend money on them just to collect dust on later? Instead you can take advantage of the Rental offer and get any book you need on rent for a specific period. In general, the rental period is for 30 days, which is plenty if you ask me. At least one third of the semester can get covered in this way. For the rest of it, you can rent other books and stuff you need. You just need to be smart in making the deals.
And the best thing is that once your six months trial period is over, you get to get it for $49 instead of the regular $99.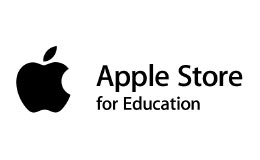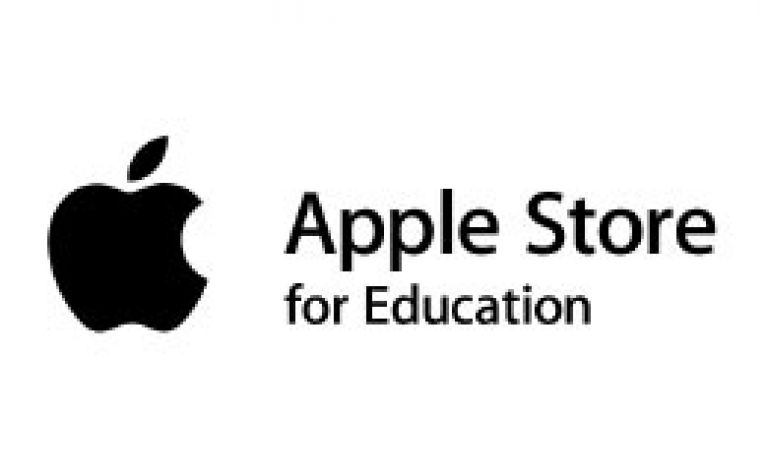 Apple offers special prices for students looking for a new Mac or iPad. You can get up to $200 off of a new Mac. This deal from Apple is called Apple Education Pricing. Under this program, you get special discounts to help you in pursuing your education. Both the current as well as newly accepted college students are eligible for this offer. Even the parents of the said students are eligible. Other people who can get benefitted from this are the faculty and staff members of the college, as well as homeschool teachers of all grade levels. All products purchased under this program are eligible for free shipping.
There is another helpful offer for the Apple Education Pricing program; if you already have a Mac that is looking and acting a little rusty but still works just fine, you can trade it for a new Mac. You can get up to $1,000 in credit for your current one, depending on the condition of it. To get benefit of this offer, all you need to do is talk to one of the representatives online on the Apple store. They will take computers from the 2009 to newer models. Based on your information about your current Mac, they will estimate a price for you. Then, you will be able to mail your Mac to them for free. Later on, you can choose to get your credit in whichever way you want.
Apple offers you options such as an Apple store gift card, a Visa gift card, or even a deposit in the PayPal account. Whichever works best, tell them, and you are done. It's that simple. To get more out of this offer, you can trade more than one computer if you have them just lying around in your closet. If your computer it super old or broken down, Apple offers the recyclable option where they will recycle it for you for free.
Another option to save some money is to apply for the Apple Special Financing program. If you are granted permission after applying in this program, you can get reward points for every purchase you make in the Apple store. Once you earn 2,500 points, you are eligible for a $25 gift card, which is a pretty sweet deal if you ask me. I mean, you are getting money for spending money. And those points can quickly add up if you continue spending. Getting some of it back can always be helpful.
And for the people under the Apple Education Pricing alone, you are eligible for the Apple Protection Plan. Basically you get to use technical support whenever needed for up to a specific time period. For example, for a Mac, you are under the Apple Protection Plan for 3 years. Meaning within these 3 years, Apple will be responsible for taking care of your any problem, free of cost. And the time period varies from product to product.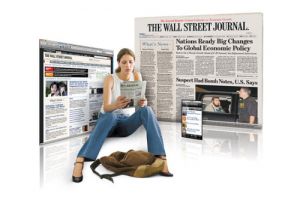 If you are a student, chances are, you are aware that now you need to keep up to date with the day to day activities around the world. This is because of the fact that future employers will expect you to do so. A fast way to keep tags of the worldwide news and happenings is to read the Wall Street Journal. But the subscription can really add up to a hefty amount after four years of college. Thankfully, the wall street journal is aware of that. They were kind enough to offer a special discount for the students only.
The wall street journal is equipped with insights to inspire your ambitions. They are designed in a way to help you get ahead of the crowd. The wall street journal has a special offer called the Exclusive Student Offer. Under this offer, there are two options to choose from. The first one is called the Semester Student Rate.
Under this rate, you as a student will get 15 weeks' worth of the journal for $15. You can cancel this subscription at any time. The second one is called the Annual Student Rate. Under this offer, as you might have guessed already from the name itself, you get a year's worth of subscription for $49. This is currently 50% off. If I were you, I would take advantage of that deal as it is a super saver one. You can also cancel this offer at any time.
The Exclusive Student Offer is applicable for both digital only as well as print plus digital subscriptions. However, the print plus digital subscriptions offer is limited only to the residents of USA and its' surrounding countries. The delivery will reach you within 6 days on average. With the digital version, you get to stay updated no matter where you are. The wall street journal also have mobile and tablet apps for your convenience. All you have to do is show the proof with your student ID and you are good to go.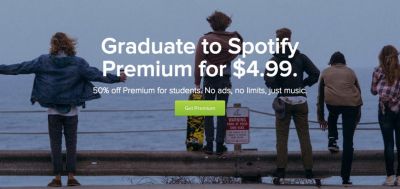 At Spotify, you are getting a two-in-one offer, with an added bonus of a Hulu account. The offer is for the two website subscriptions for only $4.99 per month. You can cancel at any time. For the Spotify account, you get access to any song. Because it is a premium account, you get to listen to them both offline, as well as ad free. For the Hulu account, you can watch any TV show and movie on your chosen device.
The Hulu account is set up for limited commercials. In this Hulu subscription offer, you can stream full seasons of new and exclusive series, all the hit movies, as well as the Hulu originals. Since Hulu is a relatively newer addition for this premium for students offer, make sure that you are up to date with this. If you are already using the Spotify Premium for Students, you can activate Hulu right now.
If you already have a premium for students Spotify account, you can opt for Hulu, as mentioned before. However, if you are using Spotify Premium for Family, you will need to cancel your subscription to be eligible for this offer. Same goes for Hulu, sort of. If you are already subscribed to Hulu limited commercial plan without any special add-ons, you can merge this account with a Spotify premium for students with Hulu limited commercial plan for only $4.99 per month.
Now what happens once you graduate? Unfortunately, you lose your special standing. Once you graduate, you will continue to get access to the offer for up to 12 months from the date you last subscribed. Once the time is up, however, you will not be able to subscribe to this offer again as you will lose your eligibility. You will have to subscribe with the regular Spotify premium of $9.99 per month offer. And you will lose your Hulu subscription.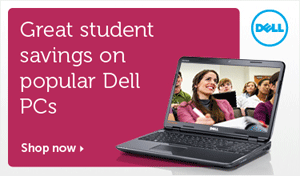 Dell has the special offer only for the students called the Dell University. Under this program students are eligible for various special offers such as better prices, rewards program etc. They also have monthly deals where a student can save up on money. The trick is to keep coming back every month until your desired product goes onto the sale of the month category. In addition, there are daily deals which start every weekday at 11 AM. I think it's pretty neat as someone looking for a quick solution will be able to do so without spending a fortune. College can be hard, as we all know, saving up even a dollar can sometimes make or break a situation.
You get to enjoy the price matching offer on the Dell university website. You can share and compare the prices from the other retailers and choose the best one within your budget. It's a pretty simple process and the site has step by step procedure to take you through it like a breeze. Once you purchase your product, you are eligible for 30 days price guarantee.
Another great offer which I believe will be beneficial for all students is the Financing option for the Dell University students. There are 6 and 12 months of special offers available for the students with a preferred account at Dell University. You can even get up to 6% of reward for every purchase made.
There are many financing offers going on the site right now. For example, for PC purchase of $500 and under, you get $20 worth of instant cashback. You might get $200 statement credit when you buy a selected LG TV. Of course, there are terms and conditions applied to these offers as any other retailers, so make sure you read through them thoroughly and then take the full benefit from them.
The site itself looks pretty sleek and effective in my opinion. Go through the link mentioned above and see for yourself. I like the fact that there are many detailed information listed there so that everything is clear to the student before they make a purchase. I will suggest you to do so as making a purchase of an electronics item at your age and situation is definitely an investment. You need to make sure that you are getting your money's worth. And besides, you have to survive on this alone for at least four years to come.
Final Words…
As we have already established, it is not easy being a student, unless you are already rich and your parents can take care of you. If you are at college and suffering from finance, don't be afraid to look out for options. There are many retailers who are specifically looking out for you with special discounts and deals. Other than the ones mentioned in this article, there are many more retailers in various industries, such as clothing, food etc. who also have many discounts. And let's be honest, when you are a student, even a small discount of 5% goes a long way. If there are options, you should take advantage of them. My suggestion for you is to do your research first before you make any purchase, no matter how big or small.
Pin for later