This product is listed here: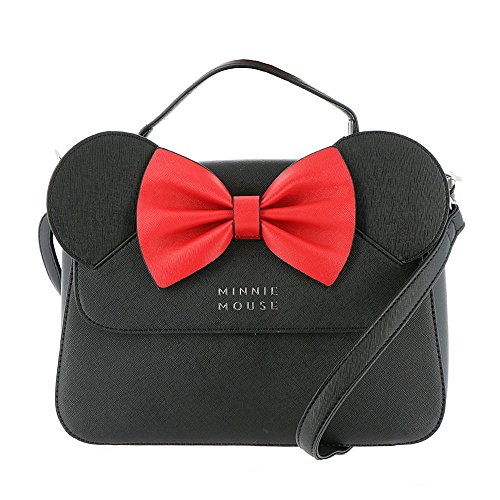 Minnie Mouse Bag
Disney lovers may not tell you this, but being a fan goes beyond watching all the movies and shows and memorizing all the songs – it has also become a lifestyle. These days, you can get fashionable items like t-shirts, jackets and the like sporting your favorite Disney characters in different stores, but nothing really quite speaks to us like these Minnie Mouse bags from Finex.
No other character better embodies cuteness and uniqueness quite like Minnie Mouse does – from her Red Bow to her Polkadot Dress, her style is very recognizable even for non-fans of the iconic better half of Mickey Mouse.
Detailed information about Minnie Mouse Bag
These  bag are the perfect companion to bring when your recipient visits the happiest place in the world, because it is easy to carry, but mostly because it fits with the theme of Disneyland.
This is the perfect gift for lovers of Disney and fashion alike! From family members, friends to coworkers, you can never go wrong with this choice come Christmas, birthdays or even Valentines day.
The Minnie Mouse bag from Finex comes in three convenient varieties – is your recipient more of a backpack person? They have it. Do they like the ease and comfort of a crossbody bag? You bet they have that too.
WHY WE LIKE IT?
Three convenient designs to choose from
Bag design really mirrors Minnie Mouse's style
Made of durable and high-quality materials
WHY WE dont LIKE IT?
None
What we love about this product
The Disney lover in your life can also instantly spice up their wardrobe by opting to use this Minnie Mouse bag as opposed to the usual, run-of-the-mill bags.