The Low Sodium Fast Food We Love to Order When at the Office
last updated:
Sep 24, 2019
18788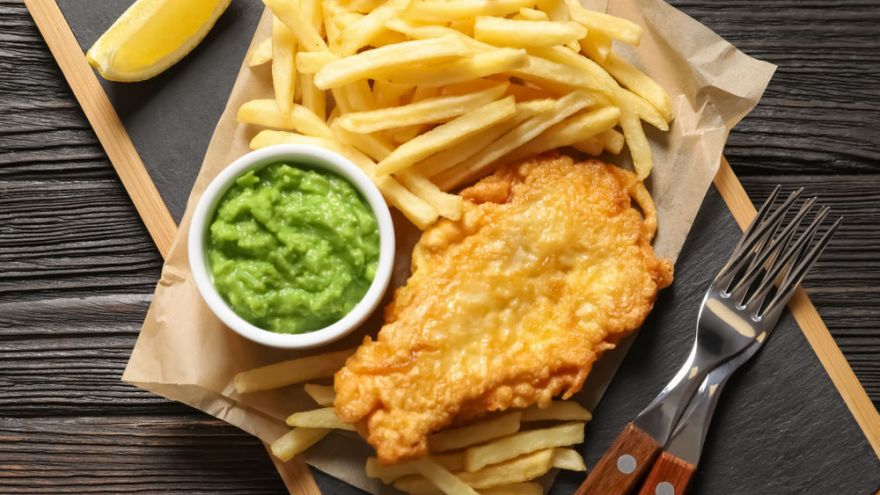 High sodium levels are why more people are beginning to look for low sodium fast food options when they start searching for healthy take out. It is important to remember that although sodium can be harmful in high amounts, it's still a necessity for your health.
To help you make better and healthier choices, we've made a list of our favorite low sodium fast food orders we make weekly in the office.
The best part is that many of them are not only low sodium but also low calorie!
How Much is Too Much Sodium?
The first thing you need to ask yourself is, how much is too much sodium. It all depends on the number of calories you consume daily, but on average, it is suggested ingesting less than 2300 milligrams of sodium each day is healthy.
This is also based off a 2000 calorie per day diet, says the Food and Drug Administration. Keeping track of these amounts, however, is quite tricky, especially if you're someone who frequently enjoys eating out.
Restaurants have recently encountered new regulations, especially fast-food restaurants, where they have to display the nutritional information of their meals.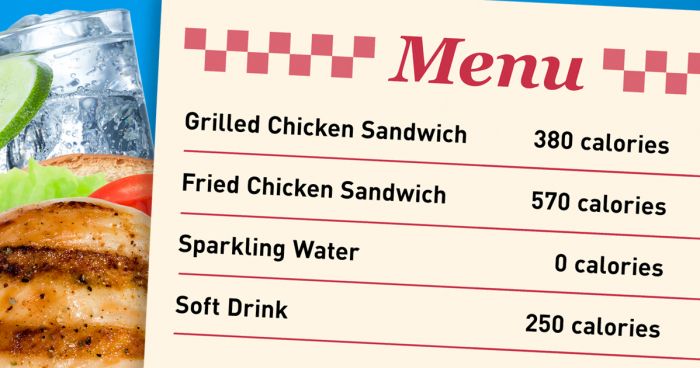 The nutritional information can help you to determine whether a particular item has a reasonable amount of sodium or too much sodium.
In general, the rule is that five percent, or less, of your daily value of sodium, is considered to be a low amount. Any food that has over 20% of your daily value is high.
To add a visual guide to sodium, a single teaspoon has approximately 2300 milligrams of sodium in it, which is the total amount of salt you should be consuming daily. Most fast-food restaurants have 10x more than this on their foods.
The Advantages of Low Sodium Foods
You should be fully aware of the overall amount of sodium you are consuming daily. You might ask, why do I need to eat low sodium fast food?
There is a multitude of advantages to limiting your salt intake, including the following.
1. Eating Cleaner
No matter how you look at it, when you embark on a low sodium diet, you're going to be eating cleaner than you ever have mostly because you'll have to avoid processed foods which are jam-packed with salts.
You'll be able to appreciate healthier cuts of meat, better vegetables, and even higher quality cheeses. Although it will be more expensive to do groceries weekly, you won't be putting preservatives, hormones, or other fillers into your body.
2. Limiting Water Retention
Have you ever noticed that your body bloats after eating a fast food meal? The more sodium our body ingests, the thirstier we become because the salt absorbs all of our moisture.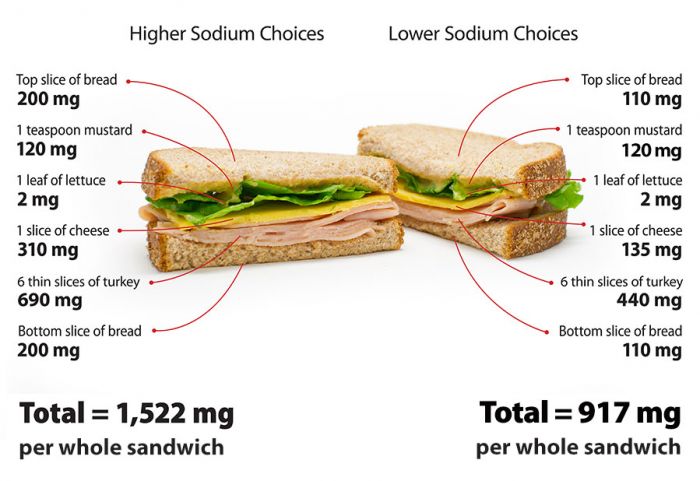 This, in turn, requires us to drink more and more fluids which build up in our stomachs and other areas. Water retention is the leading cause of bloating, which can also cause discomfort and at times, more severe health issues.
By limiting your intake of salt, you'll immediately lose a couple of pounds of water weight.
3. Less Chance of Heart Disease
The number one issue people experience with overeating salt is that they are putting themselves directly in the line of fire for dealing with heart disease.
From heart attacks to strokes, your heart is one of the healthiest muscles in your body and requires tender love and care.
When you consume too much salt, it forces your heart to overwork, which makes you far more likely to suffer from heart disease. This is why people who have recently had heart surgery need to be placed on special diets.
Our Favorite Healthy Take Out Options
You would be surprised at the number of healthy meals you can order from popular restaurants. These items don't contain as much salt as you would think.
With that said, we wouldn't say they are as healthy as cooking your meal, but they are indeed the lesser of two evils.
Below are our favorite low sodium fast food orders you can always turn to when you're in a pinch.
1. Taco Bell
Did you know that there is an assortment of menu items at Taco Bell that falls well below 500 mg of sodium? We were surprised to find this out as well!
Although you won't be able to enjoy your favorite quesadillas, there are plenty of alternatives. The other options are equally as delicious and far healthier for your salt levels.
Our favorite Taco Bell items include:
Hash Browns (270 mg)
AM Grilled Taco with Egg and Cheese (330 mg)
AM Grilled Taco with Sausage (460 mg)
Cinnabon Delights (160 mg/4 pack)
Beef Crunchy Taco (310 mg)
Fiery Doritos Locos Taco Supreme (400 mg)
Nacho Cheese Doritos Locos Taco Supreme (390 mg)
Chicken Crunchy Taco (430 mg)
Another great tip to have at hand when ordering from Taco Bell is to consider opting for crunchy shells instead of flour tortillas. You can also not use their hot sauces or ask for additional toppings, as this will only add salt to your order.
2. McDonald's
Typically known as the king of fast food, most people don't realize that McDonald's has plenty of low sodium fast food options as well.
Even though their overly salted fries will never make our list, there are numerous alternatives that work perfectly for an everyday pick-me-up.
We also highly recommend taking note of this list if you're heading out on a road trip but still want to stick to healthy take out options.
Our favorite things to order from McDonald's when holding too low sodium diets include:
Scrambled Eggs (180 mg/2 eggs)
Fruit and Yogurt Parfait (80 mg)
Fruit and Maple Oatmeal (160 mg)
Hash Browns (310 mg)
Hamburger (480 mg)
Side Salad, no dressing (10 mg)
Apple Pie (170 mg)
3. Chipotle
If you're not particularly interested in hefty takeout meals, you might want to consider Chipotle as an alternative. Their meats (and recently added tofu) are something you won't soon forget as the seasonings work perfectly together in their bowls and burritos.
With that said, Chipotle is known for their high-sodium meals, especially if you opt for their burritos, but you can easily make a bowl that tastes just as delicious.
Our favorite things to order from Chipotle when searching for good take out include:
Chicken bowl (310 mg)
Steak bowl (320 mg)
4. Burger King
In terms of low sodium fast food, you'll find that Burger King is very similar to McDonald's. Most of their options are packed with salt.
However, if you've always been a fan of this fast-food chain, there are a couple of options that you can enjoy.
The best low sodium options from Burger King include:
Maple Oatmeal (270 mg)
Cinnamon Rolls (280 mg)
Egg and Cheese Croissan'wich (580 mg)
Double Hamburger (400 mg)
Hamburger (380 mg)
Chicken Nuggets (310 mg/4-piece)
Garden Salad, no dressing (95 mg)
Value French Fries (330 mg)
5. Panera Bread
Known for their otherworldly healthy options, Panera Bread is one of the restaurants you visit when you want to bring healthy and organic meals to your home.
Mostly known for their sandwiches and soups, you can guarantee there are multiple items on the list that have their fair share of sodium.
However, as their menu is so extensive, there is a multitude of options that have less sodium than most other fast-food chains.
The best things to order from Panera Bread when searching for low sodium fast food include:
Oatmeal (under 300 mg)
Parfait (under 300 mg)
Sprouted Grain Bagel Flat (340 mg)
Reduced-Fat Cream Cheese (200 mg)
Strawberry Poppyseed and Chicken Salad (300 mg)
Creamy Tomato Soup (510 mg)
Vegetable Soup with Pesto (560 mg)
New England Clam Chowder (680 mg)
Cookies (350 mg/cookie)
Our All-Time Favorite Healthy Fast Food Options
Now that you are fully aware of all of the best items to order from specific restaurants, let's discuss our all-time favorites. These options are readily available from places such as Starbucks and Chick-fil-A, making them easily attainable, affordable, and healthy.
This is especially true if you're on the hunt for low sodium fast food, as these are our sure-fire items to buy.
✓

PB&J Protein Box – Starbucks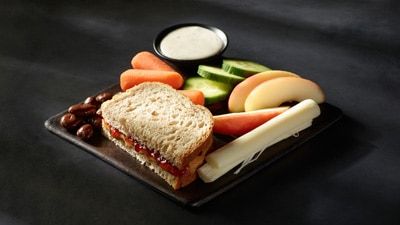 In recent years, Starbucks began offering an assortment of protein boxes. The boxes are nutritionally balanced to give you the nutrients you need to get through the day with healthier energy levels — for example, the PB&J Protein Box.
Filled with a ton of robust components, the boxes are quite resembling of a prepacked lunch by your parents before school.
The average PB&J Protein Box contains only 570 mg of protein, and you'll receive whole grain bread, a yogurt dip, cheese, fruits, and vegetables to snack on.
It's mostly a full lunch that will give you plenty of nourishment without sending you over your daily allowance of sodium intake.
✓

Grilled Chicken Nuggets – Chick-fil-A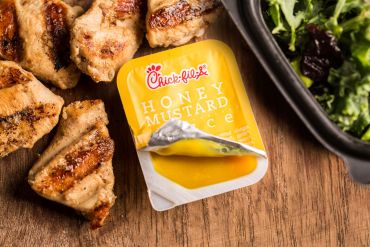 We all know that Chick-fil-A is home to some of the most delectable chicken, especially when compared to other fast-food restaurants.
However, many of their menu items are filled with salt. If you're looking for a low salt alternative to their traditional chicken sandwich, we highly recommend the grilled chicken nuggets.
In the eight counts, you'll only be consuming 440 mg of salt and when paired with honey mustard dipping sauce, 515 mg.
To counteract the sodium, you'll be pleased to know that in each serving there are 25 grams of protein and 140 calories.
You can even pair them with freshly cut fruit and a good dipping sauce to make them even tastier and more filling for the entire day.
✓

Dunkin' Multigrain Oatmeal – Dunkin' Donuts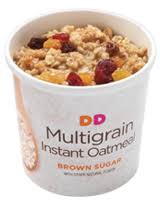 When it's first thing in the morning, and you're stopping off for your coffee, you might be tempted to pay a little extra for a donut for breakfast.
However, a better alternative is to opt for one of the delicious oatmeals available from Dunkin' Donuts, such as the Multigrain Oatmeal. Filled with nutritious ingredients and seemingly crafted perfectly, this oatmeal is a fantastic alternative to cereal in the morning.
Also, it only contains up to 250 mg of sodium.
If you want to take the oatmeal to a whole other level, consider topping it off with dried fruit. You'll have seven entire grams of fiber to make you feel more satiated after a single cup.
High protein offers plenty of energy to help you make it through the first half of the day.
✓

Protein Bistro Box – Starbucks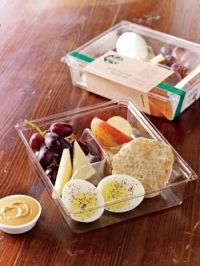 We had to mention the Protein Bistro Box as it is easily one of the healthiest items that Starbucks has to offer.
It's our favorite Protein Box because it's filling, delicious, and can work as a breakfast, lunch or dinner.
In this box, you'll only be consuming 370 calories as well as 460 mg of sodium.
Above all else, you'll have 13 grams of protein to use to your advantage to give you superior levels of energy.
All of the items in the box are whole as well, including natural nut butter, a hard-boiled egg, fruit, cheese, and a whole grain bun.
✓

Little Hamburger – Five Guys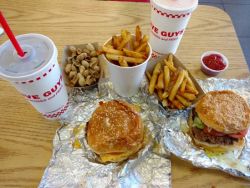 There are multiple reasons as to why Five Guys isn't one of the best options on this list, especially in terms of calories.
However, their delicious Little Hamburger is a great dinner option for low sodium diets, as it only has 380 mg.
What makes the burgers saltier are the toppings you choose, so we highly recommend avoiding ketchup and extra slices of cheese.
Instead, opt for things such as lettuce, tomatoes, grilled onions, and mustard.
Final Thoughts
Healthy take out is easy to find once you have an idea of what you're looking for. When you've decided to take on a low sodium diet, all of the orders we mention in this list are highly recommended.
With that said, we also suggest you look at the other nutritional facts of your order to ensure the items fall within your carb and calorie allowance for the day.
Pin for later