This product is listed here: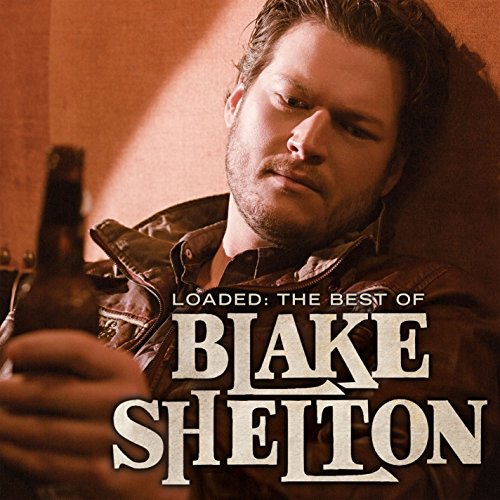 Loaded – The Best of Blake Shelton
If you like Country Music, you will love this album from Blake Shelton. Born in Oklahoma, he moved to Nashville to further his singing career where he obtained his first production contract with Sony Music is 1997. Now at the age of 42 Blake is one of the Country Music greats.
He is a songwriter as well as a musician and sings mainly his own compositions. He has also been seen on television as one of the judges on "The Voice". This album entitled "Loaded: The Best of Blake Shelton" contains nothing but his best songs. Released in 2015 under the Warner Brothers label, the album brings together fifteen of Blake Shelton's most popular songs for the listening enjoyment of his fans.
Detailed information about Loaded – The Best of Blake Shelton
It doesn't matter if the recipient has been a fan since he started playing and has all his original albums because this album brings together the best all in one place for the listener's convenience. It even doesn't matter if the recipient has never heard of Blake Shelton and his music, because this album has 'cherry picked' the best songs in the hope of winning another convert to his fan base.
This album has been released in various formats so you can choose which one you prefer depending on the listening habits of the recipient of this gift. It is available as an MP3 file if your friend likes to listen to music on devices like a phone or tablet, it is available as an audio CD if you prefer to buy music in this format; there is a 12" Long Playing Vinyl disc for those who prefer to listen to their music the old fashioned way and there is a streaming service if the listener prefers that method.
WHY WE LIKE IT?
This is an album to bring Blake Shelton's best compositions in one convenient place
Available in different formats depending on the preferences of the listener
Great as a gift at any time of the year
Good choice for newcomers to Blake's music and as a compilation of his best for the long-term fan
WHY WE dont LIKE IT?
None
What we love about this product
If you know someone who likes Country Music in general and Blake Shelton in particular then this would be one of the best Christmas gifts you could offer.