How to Cook Tofu You Ask? Easy Tofu Recipes for Delish Dishes
last updated:
Jul 22, 2019
1668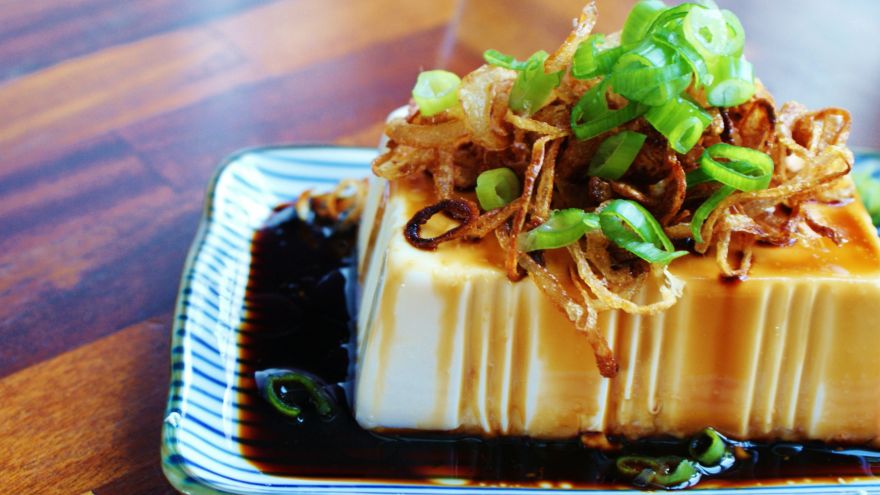 If you are wondering how to cook tofu, we understand your pain. For as bland as it looks in its packaging, tofu is one of the most exciting ingredients to cook with.
No matter if you're living a plant-based lifestyle or if you want to implement a meatless meal into your diet during the week, there are multiple recipes to find. If you're new to the world of tofu, we've collected 4 easy tofu recipes the whole family will love.
How to cook tofu: 4 easy tofu recipes!
1. Tofu Pad Thai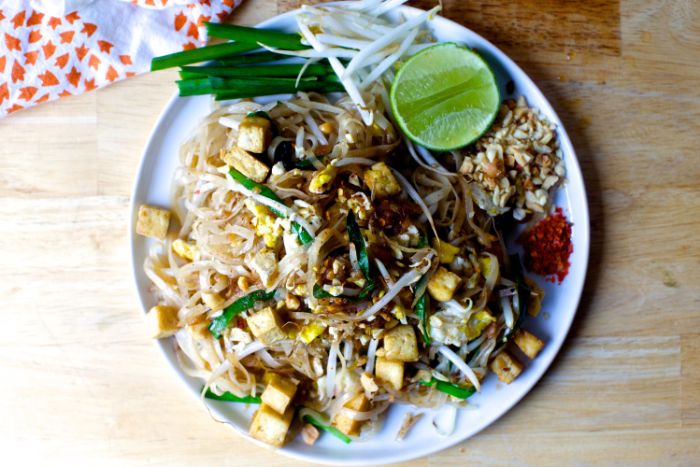 Cooking with tofu isn't complete until you've found the perfect pad thai recipe. This recipe is surely one of our favorite Asian dishes and it's simple enough to throw together as a last-minute meal idea.
Ingredients
14 oz. extra-firm drained tofu
2 tbsp. cornstarch
8 oz. rice noodles
2 tbsp. brown sugar
¼ cup low-salt soy sauce
2 tsp. sweet chili sauce
1 clove garlic, grated
Juice from 1 lime
1 red pepper, sliced
1 tbsp. oil
2 cups bean sprouts
2 scallions, sliced thinly
¼ cup chopped peanuts (optional)
Directions
✓ Taking your tofu, slice it so that you have ½-thick pieces. You can then place the slices on a baking sheet in between two pieces of paper towel. Sandwich the pieces with another baking sheet and then weigh it down with something heavy for 10 minutes.
✓ Once all of the moisture has been removed, cut the pieces of tofu into cubes and toss them in a bowl with the cornstarch.
✓ Taking your rice noodles, cook them as per the instructions on the package. Once cooked, drain them and rinse them with cold water, draining them again.
✓ Using a small bowl, combine the lime juice, garlic, chili sauce, sugar, and soy sauce.
✓ Heat the oil in a skillet and add in the pepper, cooking it until it's tender. Add in the tofu and toss the ingredients until the tofu is golden brown. You can then add in the noodles and sauce.
✓ Stir all of the ingredients until they are combined and then add in your sprouts and scallions, cooking for an additional 2 minutes.
✓ Before serving, garnish with chopped peanuts.
2. Crispy Tofu Bowl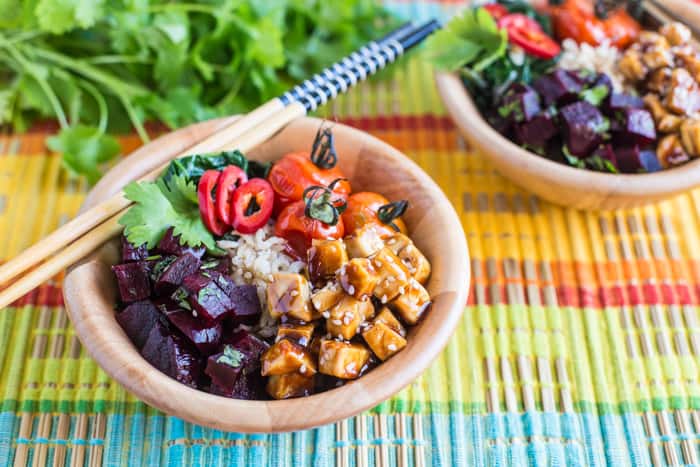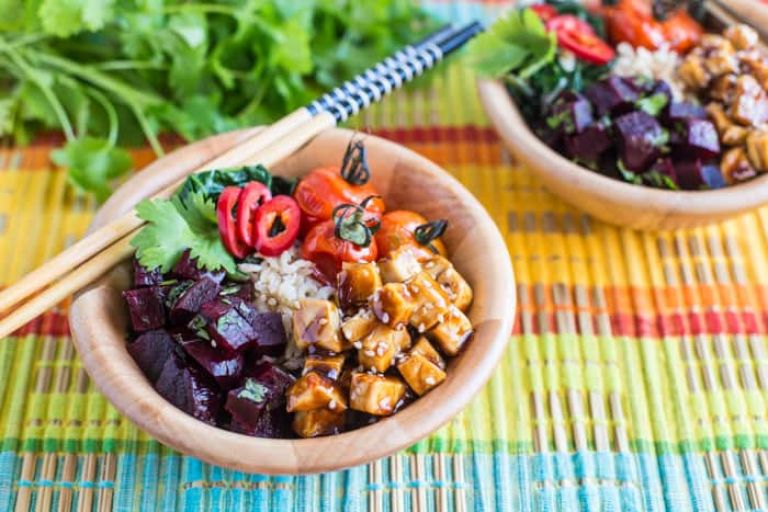 This recipe is a combination of a ton of healthy ingredients which can give you a warm and hearty feel-good menu without an excessive number of calories. It's also a great way to enjoy the benefit of crispy tofu without too many steps.
Ingredients
12 oz. extra-firm tofu
½ red onion, thinly sliced
¼ cup red wine vinegar
1 tbsp. olive oil
¼ cup Thai sweet chili sauce
3 tbsp. cornstarch
1 seedless cucumber, chopped
2 tbsp. vegetable oil
2 tbsp. roasted cashews
1 cup quinoa, cooked
Parsley leaves (optional)
Directions
✓ Drain any excess water out of the tofu with a press.
✓ Taking a small bowl, whisk the Thai sweet chili sauce, red wine vinegar, ¼ teaspoon of salt, and olive oil together. Add in the onion and the cucumber.
✓ Remove the tofu from the press and cut it into smaller pieces. Toss all of the tofu in the cornstarch.
✓ Taking your vegetable oil, heat it in a skillet and add in the tofu, cooking it until it reaches a deep golden color.
✓ Prepare your bowls accordingly by starting with the cooked quinoa and topping it off with the vegetables and tofu.
3. Crispy Buffalo Tofu Bites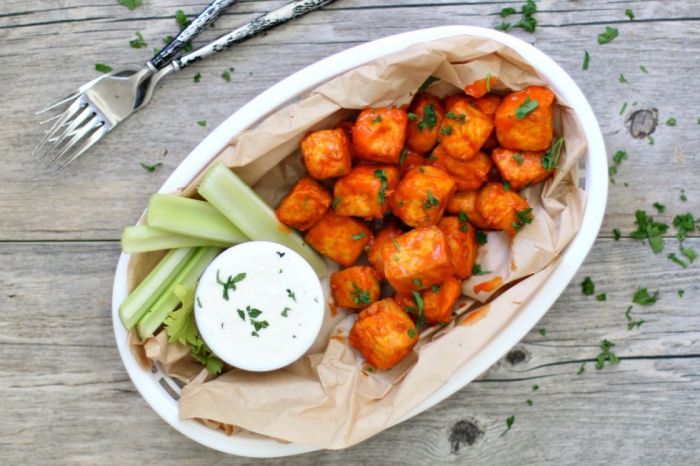 One of the things we love the most about this recipe is that it's perfect for big parties and family get-togethers. With simple ingredients, you can create a finger-friendly food that everyone will love, even if they've never been a fan of tofu before.
Ingredients
16 oz. extra-firm tofu, drained and frozen
½ cup of vegetable broth
½ cup of Frank's Hot Sauce
Chopped chives and parsley
Directions
✓ Bring a pot of water and vegetable broth to a boil and then put the frozen tofu in the water, letting it boil for 15 minutes. Once finished, remove it from the pot and place it on a plate lined in paper towels. Place paper towels on top of the brick and press down with a cutting board, draining out excess water.
✓ Once drained, cut the tofu into multiple ½-inch cubes.
✓ Using your oil, heat it over medium-high heat in a skillet and add in the tofu cubes. For extra crispiness, toss the tofu cubes in a little bit of cornstarch prior to frying.
✓ Cook the tofu until it is perfectly crispy and once finished, transfer them to another bowl.
✓ Drizzle in hot sauce and toss the pieces until they are fully coated.
4. Vegan Spinach Dip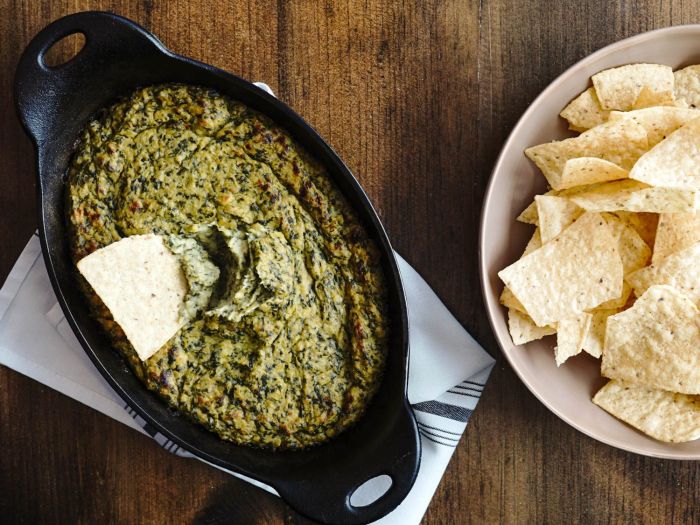 As a recipe that is the perfect appetizer for a dinner date or a backyard barbecue, this spinach dip uses an incredibly unique ingredient – soft tofu.
Ingredients
400 grams soft tofu
¾ cup raw cashew nuts
¼ cup nutritional yeast
2 teaspoons Apple cider vinegar
½ teaspoon salt
260 grams spinach
1 tablespoon vegetable oil
1 medium onion
2 cloves garlic, minced
100 grams water chestnuts, diced
Olive oil
Paprika
Directions
✓ Combine the nutritional yeast, cashews, vinegar, and tofu together in a high-speed blender. Blend all of the ingredients until they turn into a smooth puree. If the ingredients aren't turning into a paste, add in a little bit of water to help it along.
✓ Cutting the roots off of the spinach put the leaves into a large bowl and wash accordingly. You can then bring a pot to boil and add in your spinach, cooking it until it is tender.
✓ Drain the spinach and rinse with cold water, straining any excess water out of the leaves. Taking a knife, cut the spinach into very small pieces and set them aside.
✓ Taking a frying pan, add in your oil, garlic, and onions, sautéing until the onions are caramelized. You can then add in the water chestnuts and spinach until thoroughly heated.
✓ Add in your tofu puree and stir constantly until the spinach has been thoroughly combined, adding in salt to taste.
Final Thoughts
There are plenty of ways for how to cook tofu, especially as it's one of the most versatile vegan-friendly ingredients. With these 4 recipes, you'll surely be able to create a meal that everyone in your family will absolutely adore.
Pin for later