This product is listed here: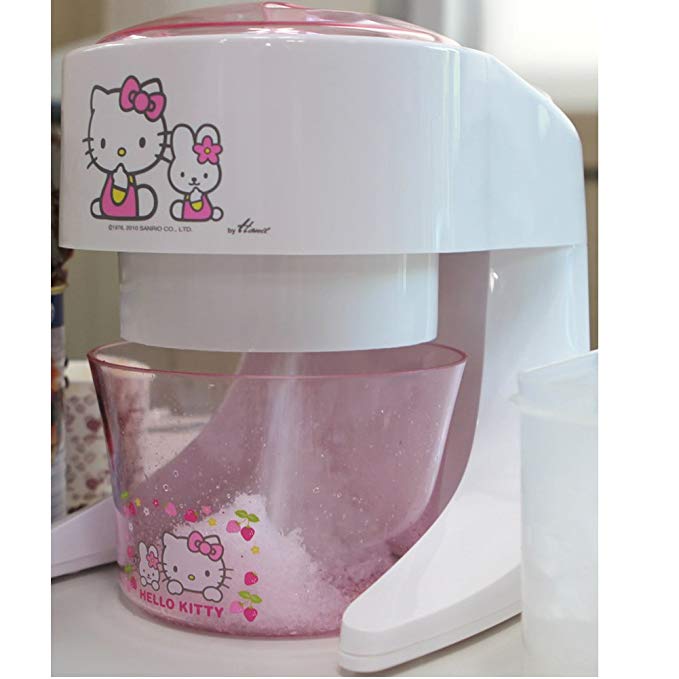 Hello Kitty Ice Cream Maker
It doesn't get much more unique than this ice cream maker from Hello Kitty. Perfect for anyone who enjoys the delicious sweet treat, this allows you to make your own ice cream right at home! Best of all, the Hello Kitty design makes it an adorable gift option for anyone who loves the cute cat.
With this machine, you can decide what you want to make. Choose between ice cream, frozen yogurt, and sorbet! This machine is just as functional as it is decorative, and it'll give you delicious frozen treats each and every time! Load the ingredients into the double insulated containers and turn it on. The screen on top will tell you how much time is left until your dessert is ready!
Detailed information about Hello Kitty Ice Cream Maker
If you prefer ice cream that is filled with delicious flavors and ingredients- you are in luck! This ice cream machine has a built in funnel so that you can add in whatever additional ingredients you want while the ice cream is churning. Chocolate chips, candies, fruit pieces, and more. This is a perfect gift option for any child that has shown an interest in cooking. Let them express their creativity and see how their ice cream turns out!