Hair Hacks that Get You Out the Door Faster
last updated:
Oct 23, 2020
907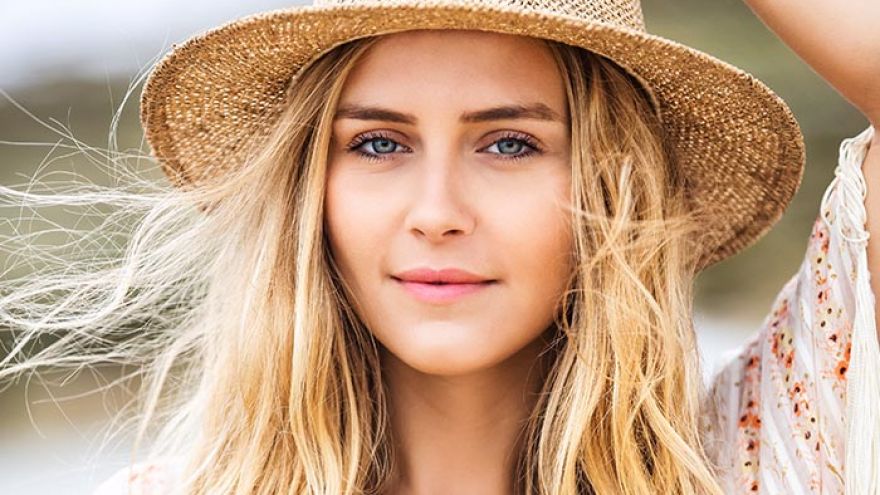 Aside from makeup and picking out the perfect outfit, by far one of the most time-consuming things you go through every morning is styling your hair to perfection. This is particularly true if you're dealing with rather unruly hair or if you have thick strands to deal with first thing in the morning. Although it might seem impossible to make yourself look presentable, there are plenty of unique tips that you can use to your advantage.
No matter if you're getting ready for a meeting or heading out for brunch on the weekend, keep these amazing hair hacks in mind to help you get out the door faster!
1. How to Make Your Pony "Pop"
Everyone loves a great ponytail, but one of the largest issues is finding the perfect placement. Ideally, your ponytail should be towards the top of your head and not the bottom, otherwise it can look dull and randomly thrown together with barely any effort. There are certainly plenty of ways that you can make your pony "pop" by using bobby pins and clips, but our favorite has to do with elastics.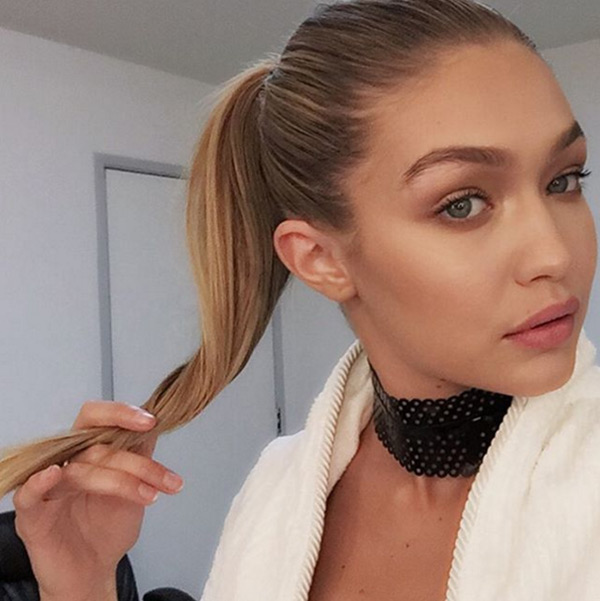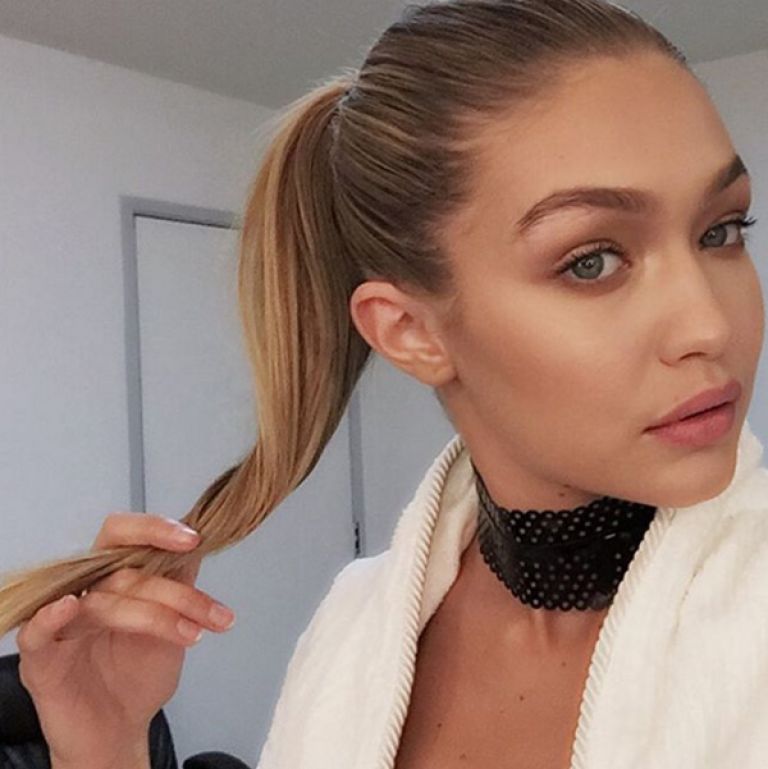 The next time you put your hair into a pony, make sure that it's at the ideal height (even if it won't stay there permanently) and then add a second elastic for an even tighter grip. This will surely keep your hair in the perfect position and last you through the entire day.
2. Curling Hair in a Flash
Having the perfect barrel styled curls can help you to look your best, but one of the largest difficulties with curling is you tend to be unable to see the back of your head. More often than not this could leave the back of your hair looking either too curled or not curled enough, but now there is a phenomenal way for you to quickly curl and keep your eyes on how you're styling the back portions of your hair.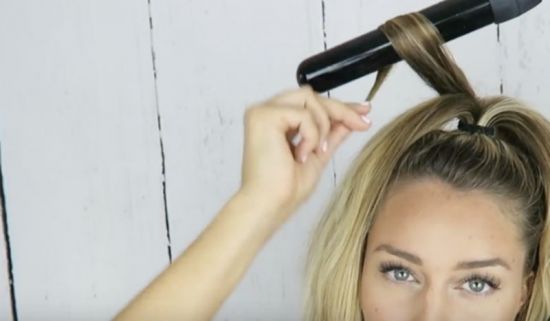 By tying your hair into a loose ponytail and then throwing it over the top of your head so it falls right in front of your face, you can section it into 2 to 4 pieces. At this point, grab individual sections and begin curling, ensuring that you're touching every piece. Once you've finished, release your hair from the elastic and comb through the curls gently with your fingers or a wide paddle brush and finish with hairspray for ultimate hold.
3. Loose Braids with Dirty Hair
If you're particularly fussy with how you take care of your hair, you're most likely the type of person who washed once or twice a week. Unfortunately, this means that there will be a few days in between where your hair will be dirty and you won't have the time to wash it and style it.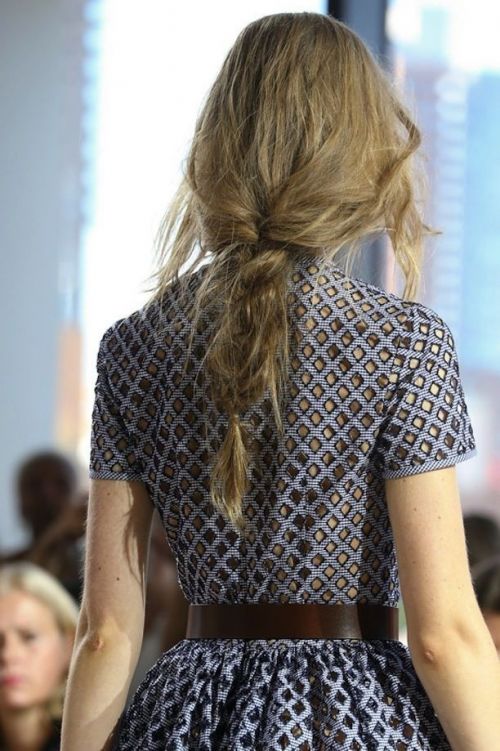 This can be incredibly common, which is why more and more women are opting for a single loose braid put into the side of their hair. Not only does it give you the ability to keep your dirty hair off of your face, but it also adds a little bit of extra effort to an everyday traditional style.
4. Dry Shampoo in a Pinch
Depending on how oily your hair gets on a regular basis, you may or may not be able to be saved with the help of braiding your hair in between wash days. Or, you may be one of the many people that like the smell of fresh hair, even if you're not able to wash it everyday and this is when dry shampoo can become your best friend.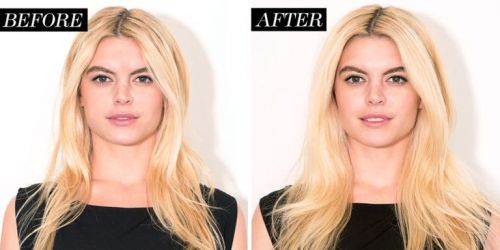 There are dozens of different dry shampoo brands that you can choose from and they all offer their own variety of scents, some are fresher than others and many are floral for the perfect feminine appeal. It's also important to think about the color of your hair when you start searching for dry shampoo as brunettes will want to opt for a dark tinted spray and blondes will definitely prefer a lighter spray.
5. Toothbrush Edge Taming
Based on how you prefer to wear your hair, you may or may not be dealing with baby hairs and fine hairs along the edges of your face. At times, these can be extremely frustrating to deal with, especially if you aren't able to take the time to put them down properly. This is when you can pull out a really unique hack using something that you most likely already have around the house: an extra toothbrush. By spraying some hairspray on the bristles of the toothbrush, you can easily comb through baby hairs to ensure they stay down throughout the day.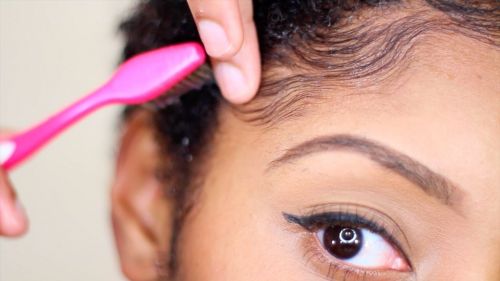 Another interesting advantage to using a toothbrush is it gives you the ability to customize the pattern of your edges, whether you want them straight or wavy for an extra sassy look.
6. Half-Wash
Above all else, if you simply cannot seem to get your hair to work then do a half-wash. This means you can tilt your head either under a sink faucet or under a bathtub faucet and wash half of it, which should help to make the other half of your hair far easier to tame. Only use a small amount of shampoo to tide you over until your next hair-washing day and try to gently squeeze as much moisture out of your hair as possible with the help of a soft towel.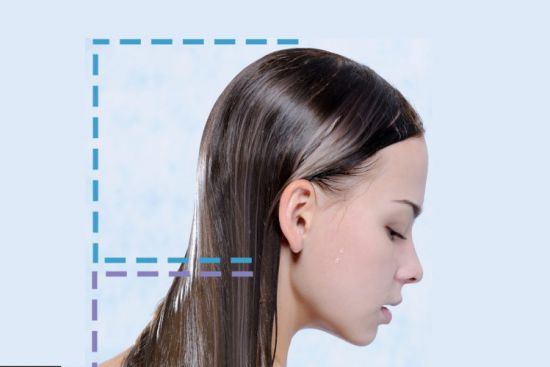 There's no other hair hack that works better than washing your hair, but a half-wash will certainly help you to save some time, particularly if you're able to leave your hair out to air dry.
Are Hair Hacks Easy to Use?
One of the main reasons as to why a hack is called a hack is because it's easier to use in comparison to traditional methods. You're always going to want to look your best, especially if you're getting ready for a big occasion and with the help of these unique and invigorating tips, you can breathe life back into your hair and improve the appearance of a traditional dirty mop.
Pin for later