This product is listed here: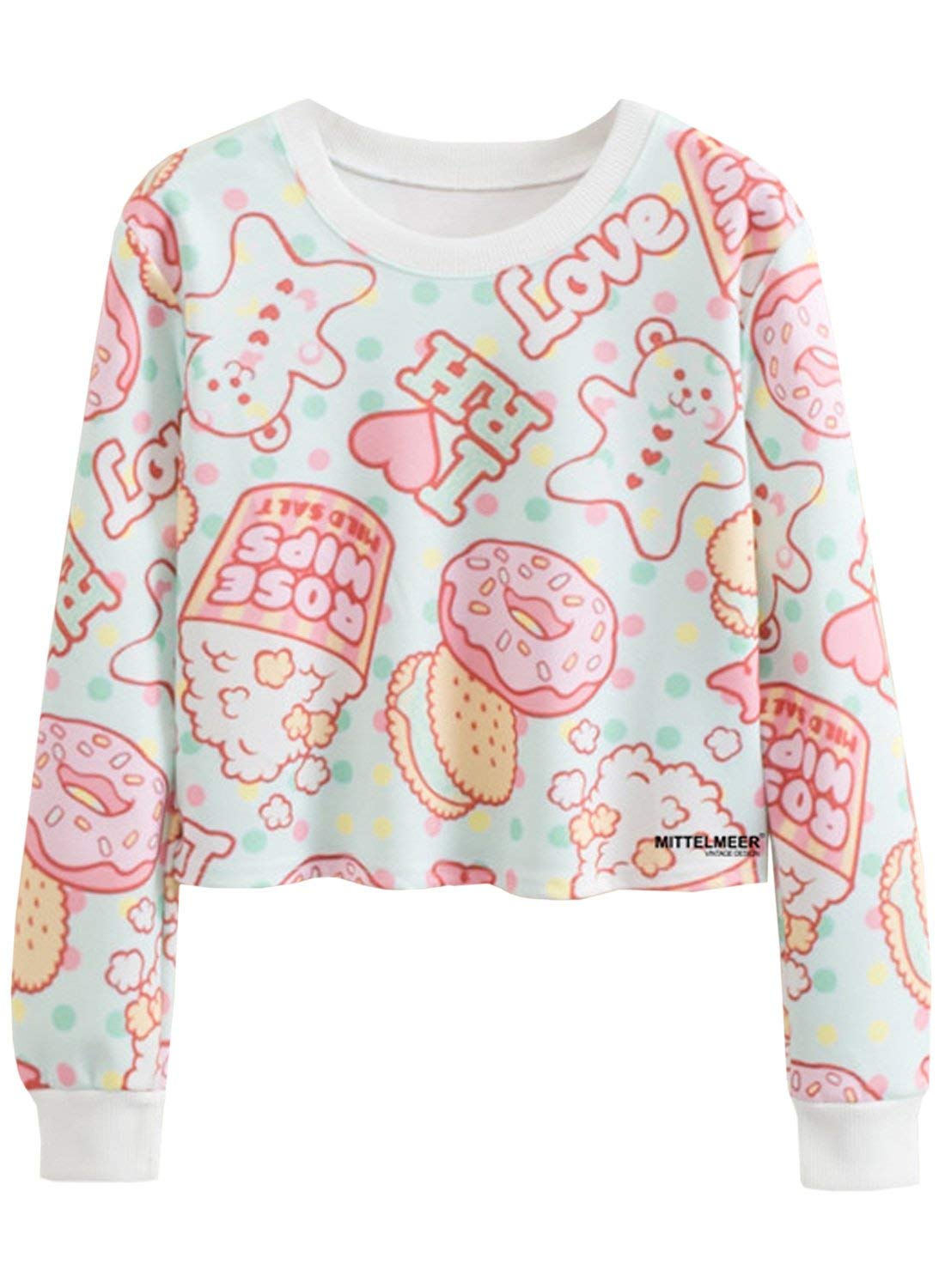 Futurino Girl's Doughnut Crop Top Sweatshirt
Food puns are all the rage these days with many of them being centered around things like pizza and donuts. These puns are cute, hilarious and usually come accompanied with a fun design. Futurino's Girl Doughnut Crop Top Sweatshirt is the perfect example of this and one of the sweetest gifts you could give a teenage girl! The sweatshirt features a blue background with pink sprinkled donuts printed all over along with the quote, "Donut touch my phone!" splashed across the front in a speech bubble. Cute and sassy, it's something a teenage girl tends to say a lot! The sweatshirt is made from a comfortable fabric that is soft and easy to maintain. It's also cut in the style of a crop top which is super stylish these days and also very comfortable.
Detailed information about Futurino Girl's Doughnut Crop Top Sweatshirt
It's sure to be a hit with any teenage girl no matter what their style is! This sweatshirt is also great because it is super versatile. You can wear it with anything! It can be used as a comfy sweater to wear at home or as a stylish statement piece when going out. Either way, your teenage girl will feel like a fashion diva when wearing it. Customers all love the design, durability, and comfort of the sweatshirt. The colors really pop and draw your eye to the sweatshirt and the material is strong enough to hold up through years of wear and tear. Plus, it's soft to the touch and loose enough to keep you cool when wearing it on a warm day.