This product is listed here: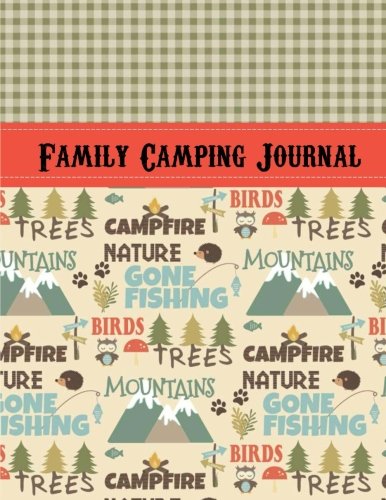 Family Camping Journal
The summer sun is blazing, and as much as it might be unbearable, it is undoubtedly one of the best times to go camping with friends. But, how do you go about keeping memories of the times you spend together? Think of keeping a journal, taking photographs, recording audios and videos, etc.
For this season, it would be a lovely idea to gift a camper or that friend that loves to travel this camping journal. It will indeed help them record their favorite moments of the trip and keep memory in words. It can be a gift for any event they could be celebrating or one to appreciate them any day.
Detailed information about Family Camping Journal
What features does the camping journal have? The book has over 120 pages to record moments as they happen. The pages measure approximately 8.5 inches by 11 inches giving enough room to write down every experience. Also, the book has a weather scale which helps to note down the sunny, rainy, windy or cold days of the camping period.
More to this, each page of the journal features writing prompts which come in handy when recording moments. Some of this is like, "we camped with…' which gives the idea of what a family can record when out camping. The pages have plenty of space to keep all the vacation memories including pictures and drawings. These features make it suitable for people that take time to enjoy adventure and record moments they enjoy.