Colorful Party Lights That Cost Only a Few Bucks!
last updated:
Nov 10, 2020
863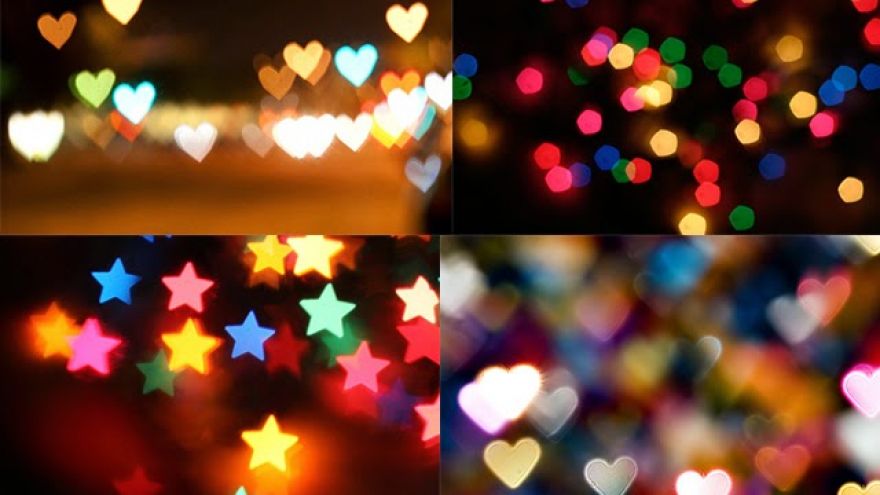 Lights have always been one of the most popular décor choices for people who are looking for a comfortable aesthetic in and around their home. No matter if you're setting up your backyard for a summer backyard barbecue or if you're decorating your room to make it a little more lively, there are plenty of different types of colorful party lights that you can buy cheap online. From stationary strobe lamps to small and colorful fairy lights, this list surely has everything that you could ever need.
1. Luditek 2-Pack Strobe Lamps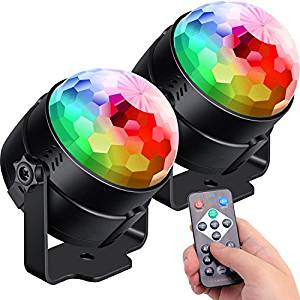 Available for less than 30 bucks, you'll receive 2 separate lights when you order the Luditek 2-Pack Strobe Lamps. These devices are phenomenal for lighting up the ceiling or an entire wall of your home with little effort, especially as all you have to do is plug them in and adjust them as you see fit.
They offer 3 different sound-activated modes as well as 7 different lighting modes that are entirely adjustable with the help of the separate remote. Also, there is a variable speed control which gives you plenty of options for the type of lighting you want to achieve.
The lamp is designed to resemble a disco ball and you can choose from a wide variety of color options including individual solid colors (red, green, or blue), multicolored options, or specific color combinations. They surely are one of the best things that you can have on hand for Christmas, Halloween, or any other fun get together you might be hosting.
2. T-Sun Colorful Outdoor Solar String Lights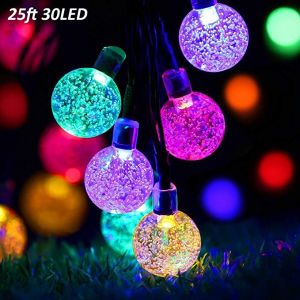 Ideal for people who are looking to add a little bit of color either inside or outside of their home, the T-Sun Colorful Outdoor Solar String Lights are a great option as well and offer plenty of unique features that you wouldn't expect from other stringed lights.
On the end of each string, you'll notice that there is an upgraded solar panel that is attached to a rechargeable battery, which helps to make sure that the lights are always ready to use at the end of every day. With a single 4-8 hour charge, the lights can easily last up to 12 hours before they begin to get dim.
To make turning the lights on and off much easier, all you have to do is rely on the integrated on/off switch. Once on, the lights will automatically start glowing when the sun starts to set and they will automatically turn off once the ambient lighting gets brighter. You'll also be able to choose from two different lighting modes, flashing and steady, based on your preferences.
Each strand of the lights that you order is 25 feet long and comes with 30 different bulbs. These are a great outdoor option for weddings, Christmas, or simply adding a little personal touch to your property, as they are IP65 waterproof rated.
3. Tecland Copper Wire Colorful String Lights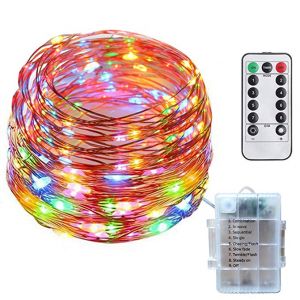 Copper wire string lights have become increasingly popular over the years, especially as people are learning about more unique DIY crafts that they can do with a single strand of lights. Designed for a wide variety of projects ranging from decorating your Christmas tree to creating bedside table lamps, the Tecland Copper Wire Colorful String Lights are very impressive and affordable.
With each order, you'll receive 33 feet of wire with 100 attached LED colorful lights, which more than enough for small projects around your home, and they are safe to use both indoors and outdoors.
Designed to be waterproof and to prevent overheating, you can guarantee that the Tecland lights are your best bet for many projects around your garden, in your garage, or even in your bedroom. They have a low voltage output which helps to limit the amount of heat each of the lights generate, encouraging them to stay cooler for several hours.
Another interesting feature is that they are fully flexible so you can wrap them around a wide variety of objects or bend them into a customized shape. You'll receive a remote with your order that has 13 different keys, 8 different lighting modes, and more.
4. Spiritup Flower Fairy String Lights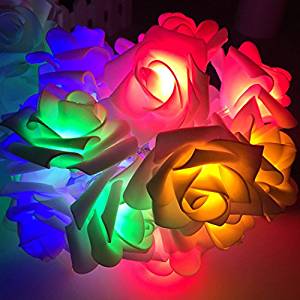 If you're in the market for colorful lights that are a little different from your generic idea of multicolor lights for special occasions, the Spiritup Flower Fairy String Lights are sure to impress. They offer a stunning appeal that you won't be able to achieve with traditional string lights and they add an extra ounce of flair and class to an ordinary event.
With these, you get 20 LED bulbs covered in ornate flowers that are approximately 4 cm in width. These lights are recommended for indoor use rather than outdoor use as they are not waterproof rated and require three AA batteries to be powered on, instead of being powered by solar power.
The average lifespan is approximately 50,000 hours, giving you more than enough power to decorate for a wide variety of occasions throughout the year ranging from Valentine's Day to weddings.
5. Minger DreamColor LED Strip Lights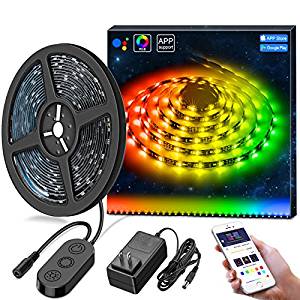 Last, but certainly not least, we have the Minger DreamColor LED Strip Lights, which can be the perfect solution for transforming your electronics into something amazing. As a trend that is seemingly growing in popularity, more people are beginning to add strip lighting to their desks and televisions to add an extra ounce of flair to the rooms where they spend most of their times. What also makes strip lighting so convenient is that it can be used for décor purposes as well, such as under-lighting cabinets or even stairs.
The Minger lights are available in 16.4 feet with 150 LED lights per strip. You'll also appreciate how you can control your lighting entirely through your smartphone, as the lights are IC controlled, helping you to choose from different colors, brightness settings, and frequency changes.
Another interesting feature is that they have a special music mode where the lights will automatically sync to any music that you might be listening to with the help of its built-in high sensitivity microphone. Based on ambient sound, the lights will adjust their colors and brightness.
Finally, you'll also have plenty of different modes to choose from as there are 7 different scene modes for ambient lighting ranging from candlelight to morning that can completely transform the ambience of a room.
Pin for later